Virgin River Editor Nicole Ratcliffe on Cutting to Where it Counts
Editor Nicole Ratcliffe has an unusual story to tell—she began editing right out of film school. Why this is unusual is it usually takes some time before you're properly cutting scenes in the editing room, but for Ratcliffe, who grew up in Vancouver and works there, she began editing more or less immediately. Not only that, she worked on so many visual effects-heavy projects that she became a visual effects editor.
"I went to Vancouver film school, from there I got an assistant editing gig right out of film school and worked for a few production companies in town," Ratcliffe says. "Then I got a job working as an editor on the series Andromeda. I worked on that show for five seasons. I did a lot of VFX-heavy shows. Then I switched over to Movies of the Weeks, I worked in that area for a while. I also did some VFX editing on some of the bigger feature films that shot here, like the Final Destination films."
While there are joys to be had editing visual effects on a big, meaty feature like Final Destination 5 (those poor kids just kept ending up in terrible destinations), Ratcliffe says that TV series offer an even greater opportunity for storytelling.
"I like the continuity of TV where you have 8-months of work and you're fleshing out a storyline. I've been working on You Me Her, and I just started season two on Netflix's Virgin River."
You Me Her revolves around a three-way romantic relationship between a suburban married couple and another woman (things get complicated). Virgin River centers on a recently widowed nurse moving to the redwood forests of California and beginning her life again with an intriguing new potential partner (things get complicated). While you might be wondering what work there is on shows like this for a visual effects editor, Ratcliffe's chops including cutting romance and drama as well as robots and monsters.
"Because I worked on so many series that were visual effects-heavy, I was able to step into a VFX editor role," she says. "But I'm not a VFX artist, what we do is use temp shots or cut the final visual effects into the scene. I'm really a picture editor."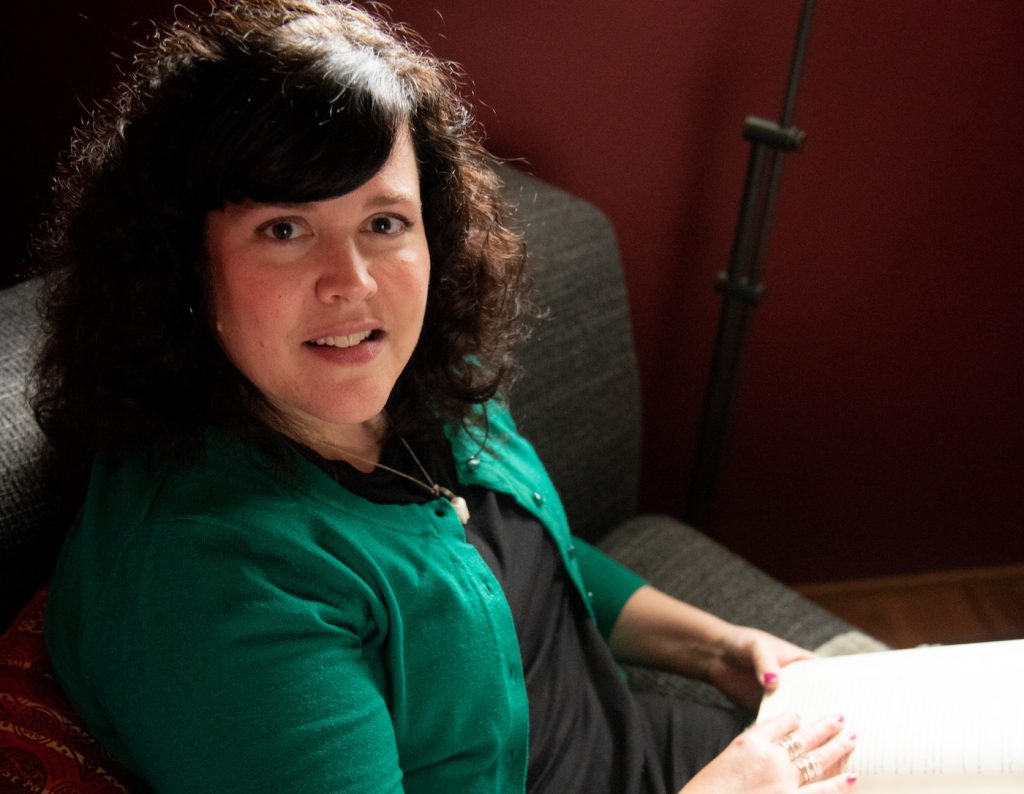 Yet because Ratcliffe has worked on so many shows and films with heavy VFX work, from the Final Destination films to Disney XD's Mech-X4 to SyFy's Greek mythology series Olympus, she's become an ace at editing around things that aren't actually there. "For a show like Mech-X4 the VFX component were these amazing creatures and robots, and you've got all these scenes where the kids are interacting with the robots, but they're not there. So you have to use your imagination until you're getting your animatic or temp shots to cut in. An animatic is a really roughed out version of a visual effect shot. It could be completely grey, the VFX house will give it to you just so you have timing and a basic idea of what's going to be happening in the shot."
For Netflix's Virgin River, Ratcliffe is working on a new kind of programming for the streaming and original content giant."They're leaning into family programming in a way they haven't before," she says.
An editor's job is not only about shaping and molding a huge trove of footage into a cohesive, hopefully, compelling narrative, but also divining the story the director or creator is trying to tell, and offering them alternatives they might not have thought of.
"I do go by the script, but I let the footage inform my decisions. I can see what the director's going for just by the way they're shooting a particular scene. So when we put an episode together and present that to the director for the first time, they might find 80% of the work I've done is what they're thinking, but 20% is completely not what they had in mind," Ratcliffe says. "They may like that, or, they may ask you to re-cut it. It's that collaboration between the editor and the director; if everyone gets their time and their chance to work through the edit, you get a much better product in the end. Film and TV are so subjective, everyone sees it differently, but everybody has something to add."
Ratcliffe says that TV and film differ in ways that start at the top."Unlike film, which is a very director-driven medium, television is a much more a producer-driven medium. As an example on Virgin River, they block two episodes at a time, each editor will work on two episodes, so when Gayle Harvey finishes shooting, she'll come in for four days, two days per episode, then we'll turn her director's cut over to the producer and showrunner. Her input at that point is done and it's the producer and showrunner do their pass, which typically takes about a week or so. Then we'll send the episodes to Netflix, they'll take their pass, and then when they're done we'll lock the episode."
Ratcliffe is well aware that working in film and TV has traditionally meant moving to Los Angeles, but that's not longer an absolute necessity. She loves working in the city she grew up in. "I've been so fortunate to work really solidly for the past 20-plus years. Our post-production community here in Vancouver is like a family. I've thought of moving to Los Angeles, I worked there for a bit, but I love living in Vancouver."
Virgin River is now streaming on Netflix.