Heading Abroad With Charlie's Angels Location Manager
After a sixteen-year hiatus, the sorority, camaraderie, and crime-fighting of Charlie's Angels is back, newly helmed by Elizabeth Banks, who also wrote the script and plays one of the movie's chief supporting roles. No longer reporting to a Los Angeles-based Charlie, the Angels are taking on lawlessness around the globe for the Townsend Agency, supported by a gaggle of Bosleys (played by Patrick Stewart, Djimon Hounsou, and Banks). At the heart of the caper is Elena (Naomi Scott), an MIT-educated engineer and newbie to the squad, originally introduced as the brilliant if vulnerable developer of Callisto, a groundbreaking way to generate energy. Unfortunately, in the wrong hands, Callisto's technology can also be used to kill great amounts of people. Addressing this latter function with Brok Industries' CEO, Alexander Brok (Sam Claflin) or Elena's direct boss (Nat Faxon), is not a simple prospect, and Elena heads off to Hamburg as a hopeful whistleblower.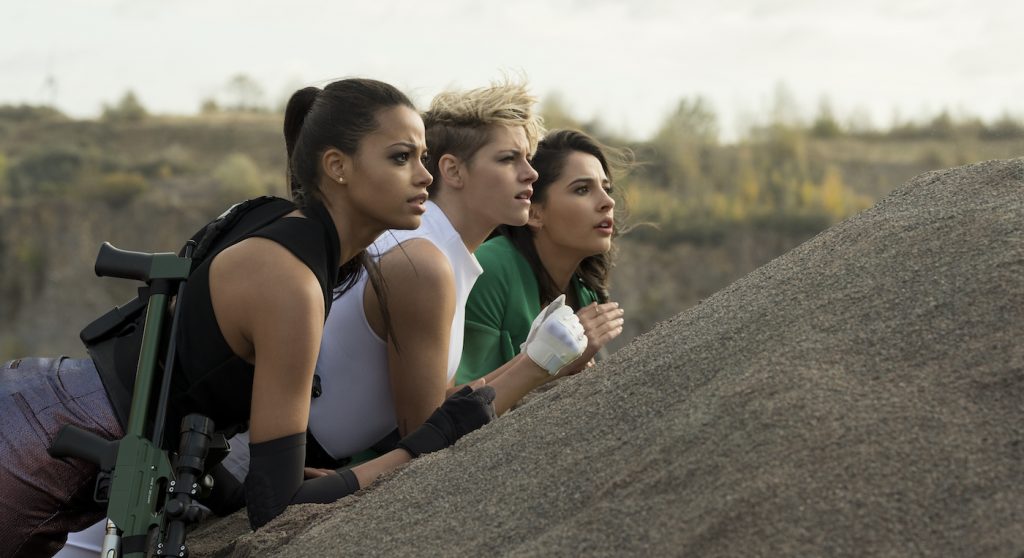 At a cafe, the engineer seeks help from Angels Sabina (Kristen Stewart) and ex-MI6 agent Jane (Ella Balinska), on what turns out to be the first stop on something of a European tour. Classical music aficionados will instantly recognize Hamburg's Elbphilharmonie, which was among the first locations to be confirmed for filming, thereby influencing the look of the rest of the movie. "Due to its unique architecture, the glassy facade built on top of a former harbor warehouse," said Simon Daniel, Charlie's Angel's location manager, "the symbiosis between new and old became the briefing for further locations," particularly as it pertained to Angel and Brok Industries-related locations.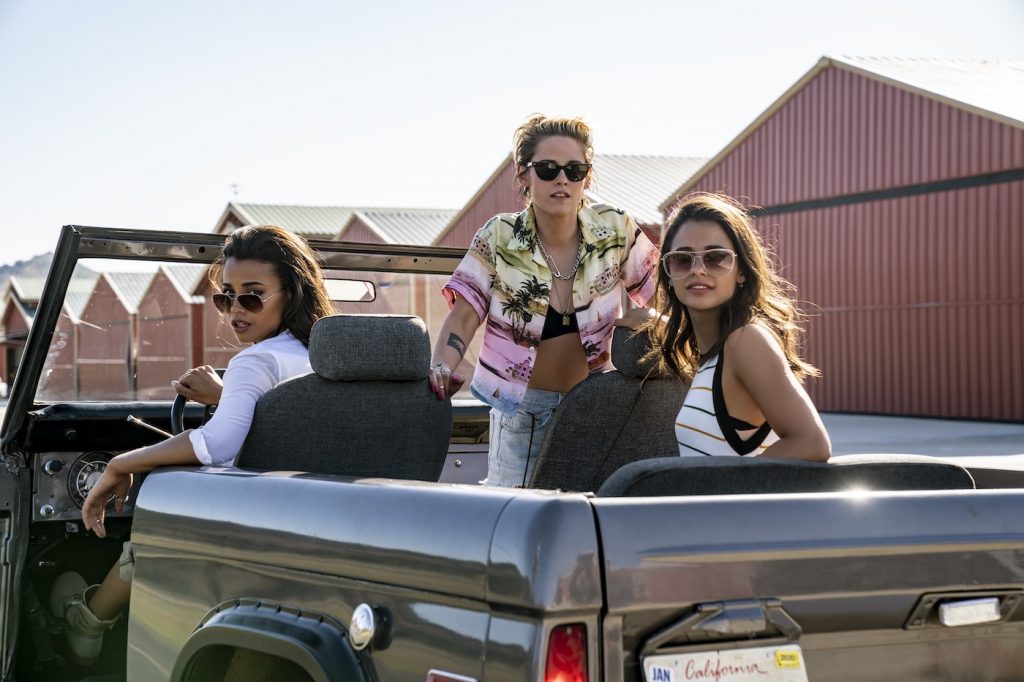 The meet-up in Hamburg confirms that Elena is being hunted by an assassin, and the ladies retreat to a safe house located near Berlin. Fittingly, this too represents the past and present, with the house a eco-friendly spin on contemporary design tucked into what otherwise looks like an old barn. Though production designer Aaron Haye enhanced much about the film's locations, this home was a real find, having been renovated in real life by its owners to contemporary environmental standards. "From the outside, you can't imagine what's inside the barn, and if somebody took you blindfolded to the interior, you wouldn't think it's just an ordinary old barn," Daniel pointed out.
Despite its many charms, however, the Angels do have to leave their safe house. In the course of protecting Elena, indoctrinating her to the group, and keeping Callisto out of the wrong hands, the group also winds up in Hong Kong, Istanbul, and a Turkish rock quarry (this last was filmed on location in an actual quarry, albeit one located in the German state of Saxony-Anhalt). Stages at Studio Babelsberg, near Berlin in Potsdam, filled in for all or part of these locations, including the interiors of both the Four Seasons Istanbul and the quarry, where heavy machinery had to be operated within a controlled environment, explained Daniel. Brok's private office at Moritzburg Castle, a Saxon palace which stood in for an Adirondack lair, was also built at Babelsberg, as this baroque castle outside Dresden didn't quite offer an office space suited to what was in the script.
Audiences might be distracted from the movie's arresting range of international destinations, an aspect new to the franchise, by the clothes, the fighting, and trickery, and Stewart's surprisingly goofy turn at her physically funniest. But among the distinct charms of the latest Charlie's Angels update are its locations—Banks is the first director to really take the ladies abroad, but hopefully, she won't be the last.
Charlie's Angels is in theaters now.
Featured image: Kristen Stewart, Ella Balinska and Naomi Scott star in Charlie's Angels. Photo Credit: Merie Weismiller Wallace/Sony Pictures.