New Image & Details About Keri Russell's Mysterious Star Wars: The Rise of Skywalker Character
If you don't want to know anything extra about Star Wars: The Rise of Skywalker that you haven't gotten from the trailer and D23 footage, you should stop reading right now. Entertainment Weekly has a new image of Zorri Bliss, the mysterious new character played by Keri Russell. In the new image we see a fully helmeted Bliss apparently handing over some kind of coin or data storage unit to Poe Dameron (Oscar Isaac). It turns out the two are old pals. Russell revealed a bit about Zori's background to Variety at the D23 Expo this past summer. Here's what she had to say:
"She has a little bit of a checkered past and maybe some questionable morals, but she's really an old friend of Poe's. I think the entrance of Zorri is there to describe more of who he was, y'know, in a very intimate way and a familiar way, and the friends are sort of like, 'What do you mean, you know him?'"
Keri Russell reveals details about her #StarWars character, Zorri, at #D23Expo pic.twitter.com/T20FgNZgl8

— Variety (@Variety) August 24, 2019
Russell and The Rise of Skywalker co-writer and director J.J. Abrams go way back to their 1998 TV series Felicity. Since then, Russell has gone on to a career-defining role in the excellent spy series The Americans, and her involvement in the 9th and final film in the Skywalker Saga has always been intriguing. While we still know next to nothing about her character, we like the fact that she's playing something of a rogue, neither a part of the Resistance or the First Order. Some of Star Wars' best characters have straddled the line between good and bad—think of Han Solo before he fell for Leia and really was a scoundrel. Whatever Zorri Bliss's part to play in this final installment in the 9-part Skywalker Saga is, we're guessing it'll be an important one.
Check out the new image below. Star Wars: The Rise of Skywalker opens on December 20, 2019.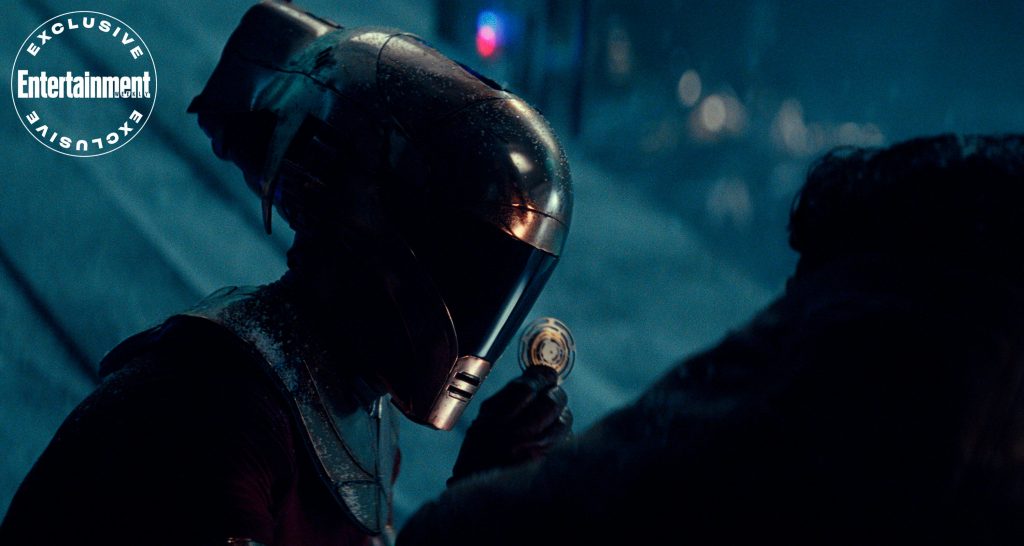 Featured image: Star Wars: The Rise of Skywalker Poster. Courtesy Walt Disney Studios