First Reactions to The Mandalorian Rave About Disney +'s Star Wars Series
Jon Favreau's The Mandalorian, the first-ever live-action Star Wars series, doesn't premiere until November 12th, but we've already got some of our first reactions to the series hitting the internet. For Star Wars fans and those simply curious about what a live-action Star Wars series might be like, it's time to start getting excited about this show.
Roughly 27-minutes of footage were screened for a few lucky journalists during Disney +'s press day. The Mandalorian is one of the new streaming service's flashiest and most anticipated pieces of original content, boasting an incredible ensemble cast and the massive treasure trove of Star Wars related material to work with. Favreau's also put together an great list of directors for the series—including Taika Waititi, Rick Famuyiwa, Bryce Dallas Howard, and Dave Filoni—which is centered on Pedro Pascal's Mandalorian bounty hunter. The series is set five years after the events of Return of the Jedi and before the rise of The First Order—although we'll likely see the sinister reboot of the Galactic Empire take shape.
The reactions are really positive. While the footage revealed was edited in a way to keep the big twists and secrets hidden, it seems Favreau, his cast and crew have got something special on their hands here. Let's take a brief, spoiler-free tour through Twitter for those reactions:
Wow. #TheMandalorian is completely amazing. Saw nearly a half hour of footage from what I was told were the first three episodes. Whoever you think Nick Nolte is … the answer will surprise you. pic.twitter.com/jh3CpZnMW2

— Drew Taylor (@DrewTailored) October 19, 2019
Just saw almost 30 minutes of #TheMandalorian's pilot episode. It feels like a thrilling return to the original trilogy era of Star Wars. It feels like a big scale movie, not a tv series. They are still keeping a lot of mystery with deliberate cuts in the footage.

— Peter Sciretta (@slashfilm) October 19, 2019
Just screened 27 minutes of footage from #TheMandalorian! Everything I saw looked incredible. Feels completely different than anything we've seen in the #StarWars universe! pic.twitter.com/6LOdiq0BAD

— Dorian Parks (@DorianParksnRec) October 19, 2019
Just watched close to 25 minutes of footage from #TheMandalorian. It's very cool and atmospheric – sometimes evoking the vibe of Rogue One (which I adore). The title character is instantly fascinating and there are great action and suspense moments, including some Predator vibes

— Eerie Eric Goldman (@TheEricGoldman) October 19, 2019
Saw 30 minutes of #TheMandalorian footage. Old studio westerns of the 40's and 50's with a dash of samurai movie vibes mixed in a Star Wars-y blender. I think Star Wars fans will be very pleased. @ludwiggoransson's score is marvelous.

— Michelle Buchman (@michelledeidre) October 19, 2019
Believe the hype around #TheMandalorian! We saw 27 minutes of footage and it was amazing. You guys aren't ready for this show! pic.twitter.com/6E9L6d9EQh

— Geeks of Color (@GeeksOfColor) October 19, 2019
Reliving my childhood Saturday mornings watching Star Wars. The 30 so minutes of #TheMandalorian footage we saw was incredibly cool. The samurai-infused space western you've always wanted with an ice cold lead, a bunch of rad creatures, and a killer score @ludwiggoransson ✨ pic.twitter.com/FBcJf9II6P

— Rosie Knight of The Comet ? (@RosieMarx) October 19, 2019
#TheMandalorian footage first impressions: it's thrilling, action-packed and stylish. The music & cinematography is incredible! I was blown away by the new corners of the Star Wars universe it looks to be exploring and sense a glimmer of the original trilogy's magic. pic.twitter.com/gvo1Wk1N7Q

— Sarah El-Mahmoud (@sarah_elmahmoud) October 20, 2019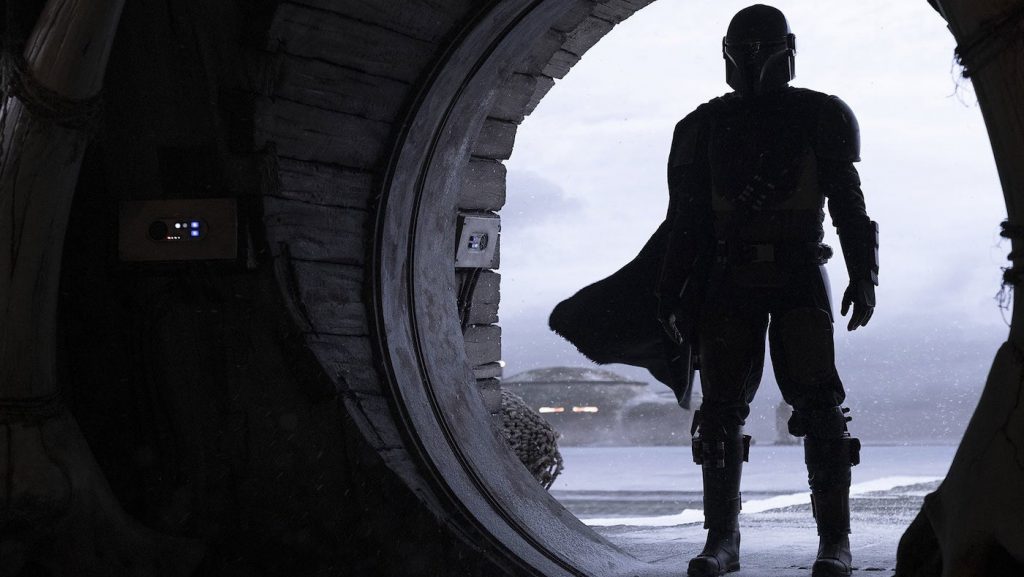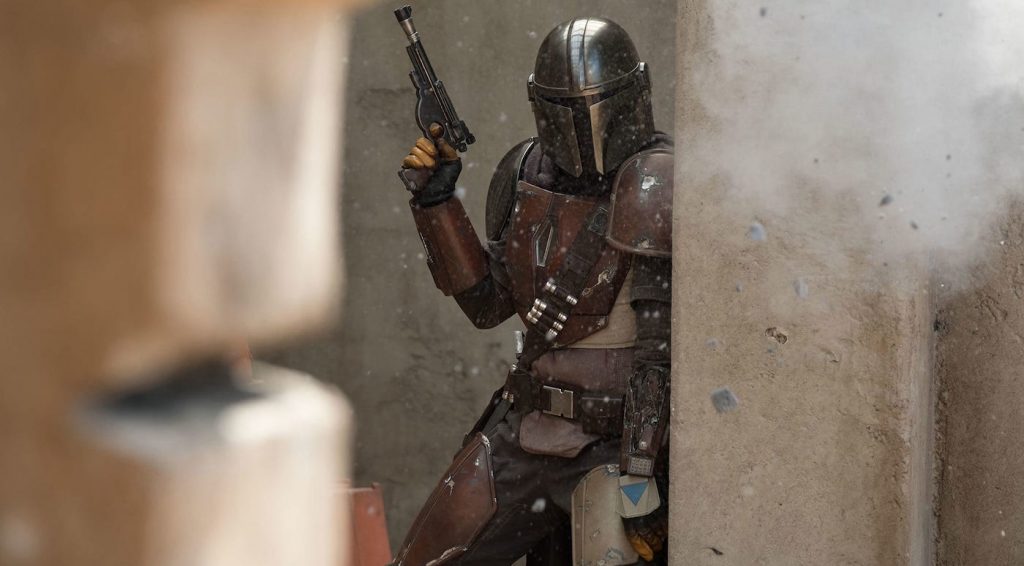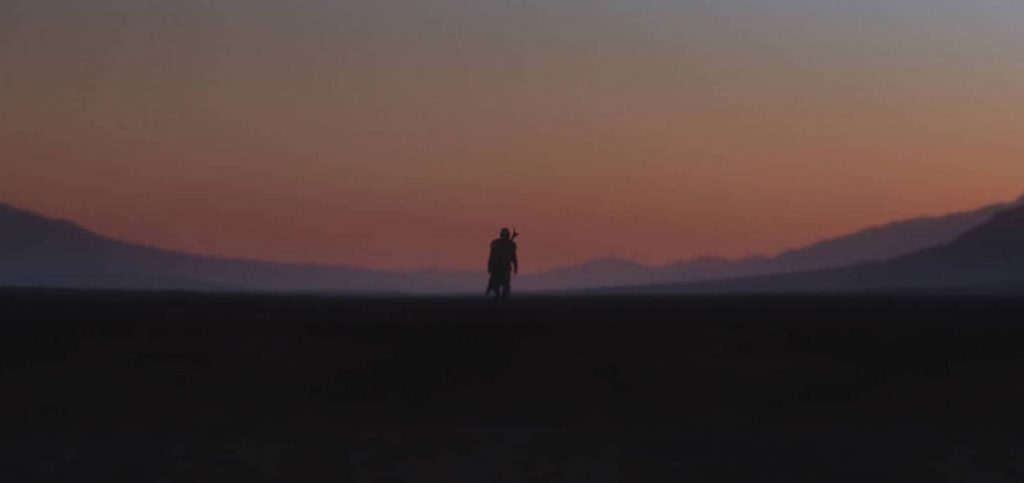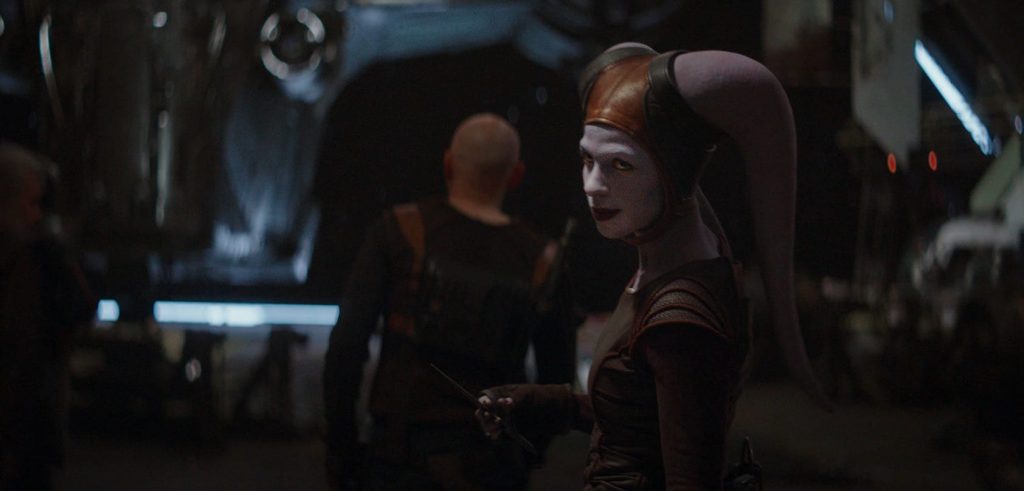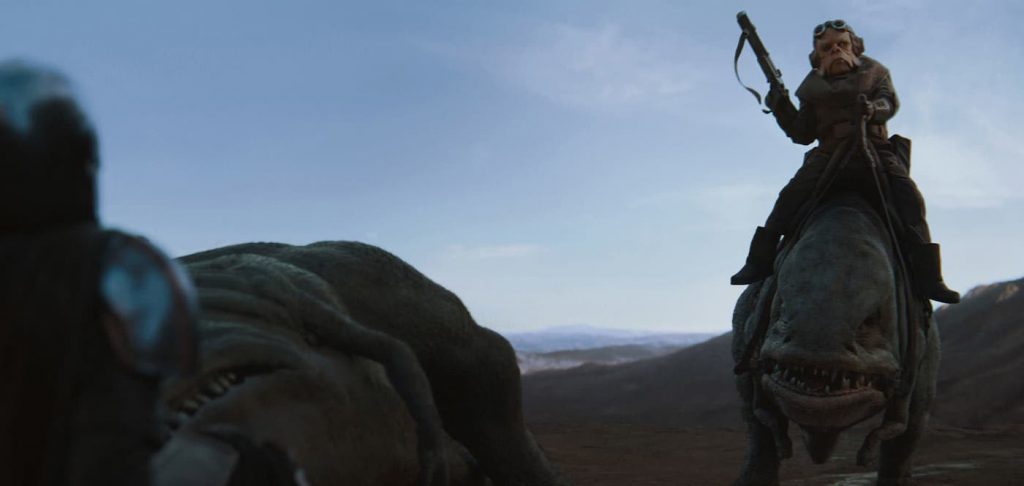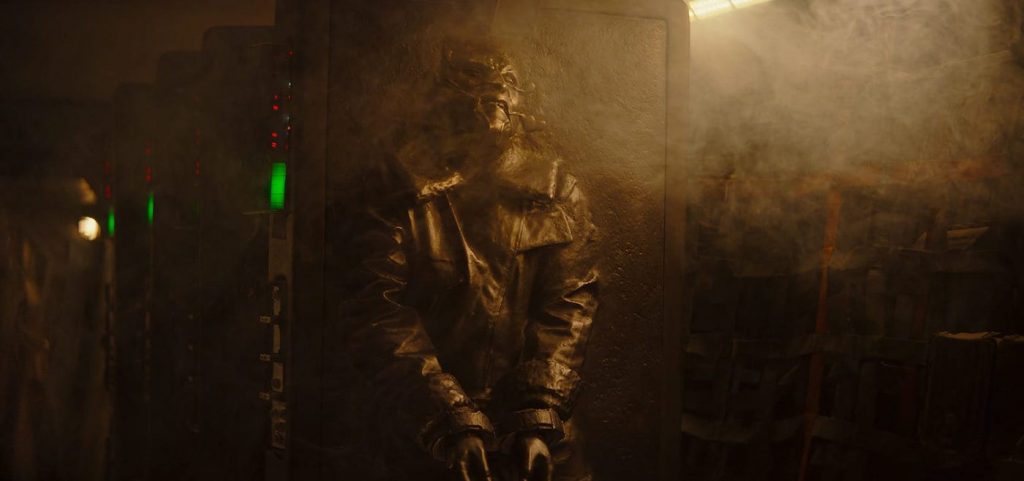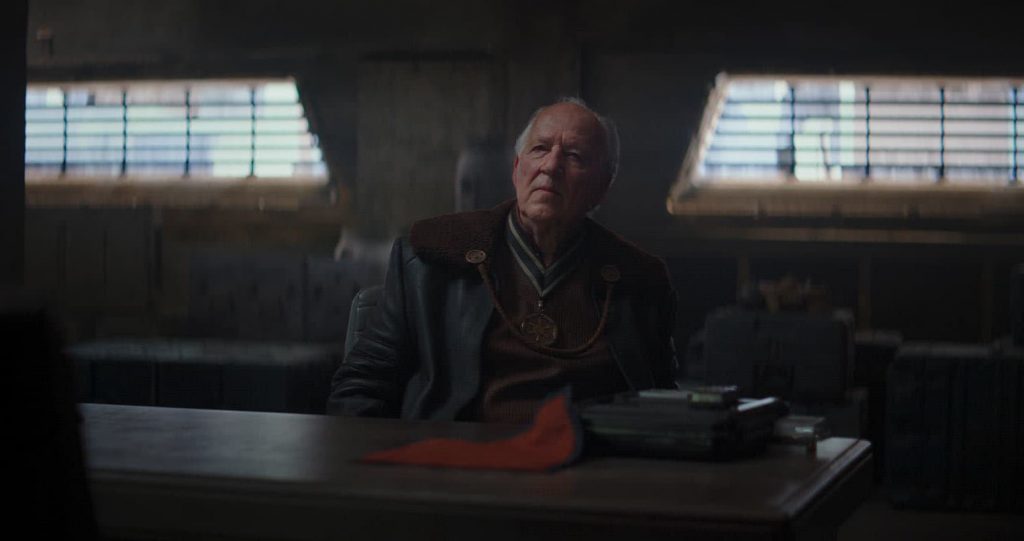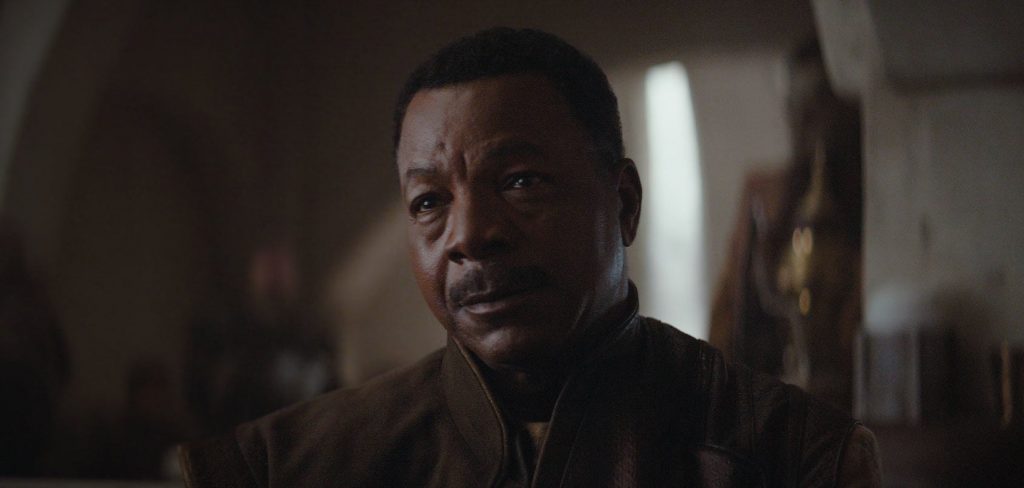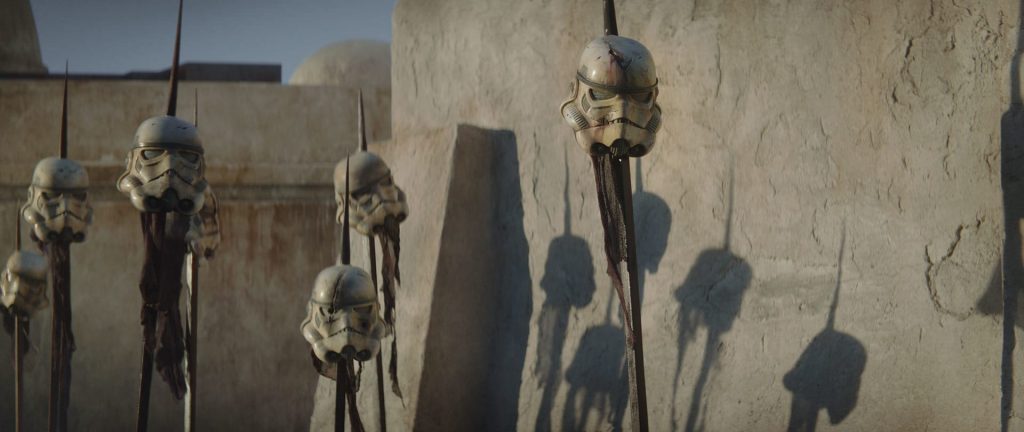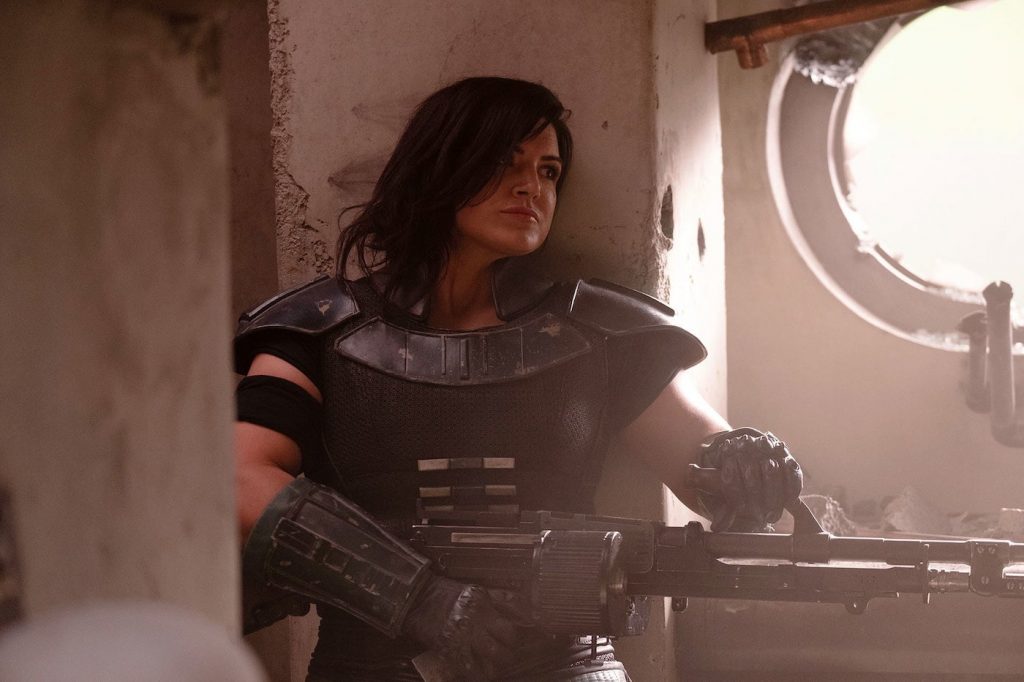 Featured image: Pedroa Pascal is 'The Mandalorian.' Courtesy Walt Disney Studios/Disney+