How Killing Eve Showrunner Emerald Fennell Delivered 9 Emmy Nominations
"It's OK if you feel weird. You just killed someone for the first time. With an ax." That's one many deadpan Killing Eve lines crafted by actress-turned-showrunner Emerald Fennell and delivered by psychopath Villanelle (Jodie Comer) to fish-out-of-water spy Eve (Sandra Oh). AMC/BBC America's British thriller earned nine Emmy nominations for its second season including an Outstanding Writing nod for Fennell, who seemingly came out of nowhere to succeed Killing Eve creator Phoebe Waller-Bridge as the show's creative boss.
Fennell spent much of her twenties acting in long-running UK period drama Call The Midwife. During hiatus, she'd write thrillers. In 2011, Fennell met Waller-Bridge on the set of Albert Nobbs. She recalls, "We both had tiny parts. I think the brim of her hat and my foot made it into the film. But I completely fell in love with Phoebe because she's such a one-off. It's kind of like she's got stardust in her veins. So we fell on each other because we were in Dublin working on this amazing film for a couple of weeks, just me and her in a pair of corsets."
Fennell directed Waller-Bridge in her 2018 short film Careful How You Go and soon after joined the Killing Eve brain trust. Speaking from her "subterranean lair" in Los Angeles, where she's been living for the past year, Fennell talks about how honesty, obsession, addiction, and big data pushed the story forward for Killing Eve Season Two.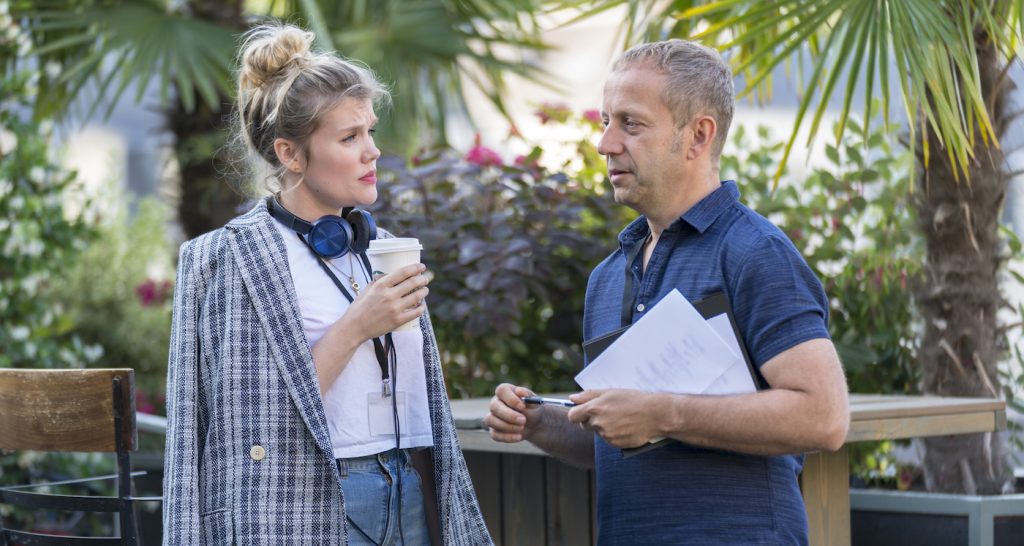 You worked in TV as an actress for most of your twenties. Did you ever picture yourself getting inside the head of a sociopath assassin?
Worryingly, I did. I wrote three books and the last one, called Monsters, was about a borderline psychopath. It's something I've been obsessed with my whole life.
How did you become the showrunner for Killing Eve's second season?
I got hired to write one or two episodes. And then, I sort of got the head writer job from that. And the show needed somebody to act as a kind of umbrella I suppose, and um, that was me.
You might be overly modest.
I don't know quite how to describe it, but I inherently felt I knew what Killing Eve needed and how to do it. You'd have to ask other people because it feels kind of embarrassing [laughs]. I guess part of the answer is I worked 20 hours a day and I didn't stop. I just kept going like a machine. I worked until I bled. That was me. I worked myself into a puddle.
Season two—series 2 as you would say—picks up in Paris immediately after Eve has stabbed Villanelle in the stomach while they're in bed together. Where do you go from there?
It was really important to not skip forward, particularly for Villanelle. Up until now, she's been invincible, almost like a superhero. I wanted to show how this woman manages when everything's been stripped away. No matter how powerful and clever and well prepared you are, things can happen that make you prey.
Meanwhile, Eve, who's ever done a violent thing in her life, is freaking out. How did you portray her predicament?
It's like having the worst hangover in the world, except that you stabbed someone and you've got to conceal that from your boss and you're never going to be yourself again and you're in such a panic that you forget you've got a knife in your pocket but you've still got to get on the fucking train and go home to London. I think that the episode goes back to my own experience. I lived in Paris when I was eighteen or nineteen and I've done that train journey on a killer hangover. What's so wonderful about this show is that I'm able to bring this stuff in [from my own life] and remember that these characters are still human no matter how extreme the circumstance. Of course, there's tons of sexy stuff, and that's really fun, but it's also about how do you look your husband in the face and lie to him? Phoebe's fundamental thing to me was, just say the truth. Even if it's painful, even if it's difficult, even if it's not immediately going to be universally understood, you have to do the thing that feels human. That's the guiding point.
How did you construct Eve's arc for season two?
She quickly learns all these skills of obfuscation and sleight of hand. In series one we sensed that Eve had these things in her, which is why she could figure out where Villanelle was when no one else could. In series two, she has to grapple with how far to take it. Eve thinks she's a bad liar but she's not. She's very, very good. In fact, it's one of her skills. Isn't it interesting that so often we don't see the fundamental truth about ourselves? That's one of the ideas I wanted to explore.
How would you characterize this weirdly symbiotic relationship between Eve ad Villanelle?
Eve's dealing with a kind of addiction. She knows her obsession with Villanelle is bad for her and she wants it to stop but she can't.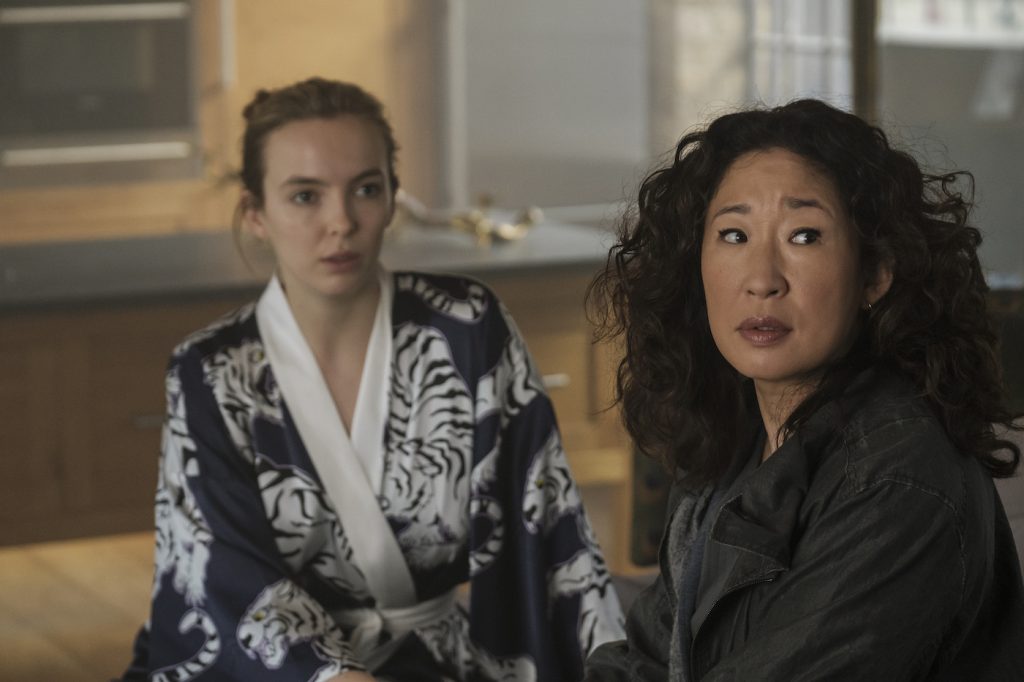 Writing six of the eight episodes, how did you come up with all those great lines, especially for Villanelle?
Writing the dialogue for Killing Eve was one of the most fun things in the world. So much of Villanelle comes from Jodie because she's so naturally funny, but the thing I love so much about writing Villanelle is her confidence. She doesn't have the filter the rest of us do. She's utterly honest. When Gabriel say's "You're funny," she says "Yes I am funny," which is jarring. But I think there's something visceral and thrilling about a woman who never lies.
Arrogant tech mogul Aaron Peel, played by Henry Lloyd Hughes, comes into focus as the main villain in season two. What prompted you to address Big Data as an over-arching theme? 
We were overwhelmingly chuffed about going into the privacy thing, showing how vulnerable we all are and how much information is out there. As Villanelle says at one point, what's the point of MI 6, what's the point of CIA when huge corporations know more than anybody in our top intelligence agencies?
Did your own experience as an actress inform the way you wrote such strong female characters?
I do have a sense of when a line is landing because I can hear it in my head. I kind of mumble to myself when I'm writing. And also, as an actress I've learned if you can't learn a line, it's often because there's something wrong with the line. "Hang on. It's not me. It's the line." So that was useful.
Since completing Killing Eve's second season, You've been living in Los Angeles for the past year. What's next for you?
I've written and directed my first feature Promising Young Woman with Carey Mulligan, who is amazing. And I play Camilla Bowles Parker in the new season of The Crown. [laughter]. I guess I'm trying to do it all!
Featured image: Sandra Oh as Eve Polastri, Jodie Comer as Villanelle – Killing Eve–Season 2, Episode 7 – Photo Credit: Nick Wall/BBCAmerica