Directors Rob Epstein & Jeffrey Friedman on Linda Ronstadt: The Sound of My Voice
There are few musicians as giving as Linda Ronstadt. Throughout her robust career, she gave new life to the songs she covered, from "Blue Bayou" to "Different Drum," rendering them more heartbreaking and affecting than the previous versions. She gave her blessing to her old band, who went on to form The Eagles, and also their first, "Desperado." She was happy to give the spotlight to her contemporaries, and collaborated with Dolly Parton and Emmylou Harris (for the iconic Trio albums), instead of elbowing out her "competition" during a time that barely budged for more women in the scene. But most of all, it was her voice—self-assured, powerful, unwavering—that was a gift to the world. At the end of 2012, Ronstadt was diagnosed with Parkinson's, the illness taking away her beautiful singing voice. The following year, her autobiography, Simple Dreams: A Musical Memoir, came out. Her memoir was the source of inspiration for Linda Ronstadt: The Sound of My Voice, from the veteran, Oscar-winning documentary directors Rob Epstein and Jeffrey Friedman.
The film details Ronstadt's incredible accomplishments, from mastering so many different genres and becoming a pioneering role model for women musicians, with A-list talking heads from Dolly Parton to Cameron Crowe, echoing the sentiment that Linda is legendary. Epstein and Friedman talked to The Credits about the humble, authentic, and generous spirit of the singer and how they hope the new film will bring Linda Ronstadt back into the cultural consciousness.
When I think of your filmography, I think they tend to skew political, but you also often highlight stories and figures sidelined in history or during their time. Linda Ronstadt, as big as she is, still feels very underrated to me. Would you agree?
Jeffrey Friedman: I don't know about underrated, but maybe unrecognized.
Rob Epstein: Underappreciated.
Friedman: She'd fallen out of the consciousness, especially of people young enough not to have heard her work when she was performing it.
Epstein: Her story is one of empowerment. She had to find her own power in the course of her career, starting very young. She found great success.
Right, even as a fan, there was so much I didn't know she did until watching this. Was your goal for this film to bring her back into the cultural consciousness? And how did Linda feel about it when you approached her with the project?
Epstein: First, I was always a fan so she had my attention when her book came out. Then I heard on the radio doing interviews talking about her musical career, and then I read the book and realized she had taken this incredible musical journey over the course of five decades and that story has largely not been looked at. And that's what we pitched to her. At first, she was reluctant. She said she didn't think there'd be an audience for it, that nobody would be really interested at this point. And we convinced her otherwise.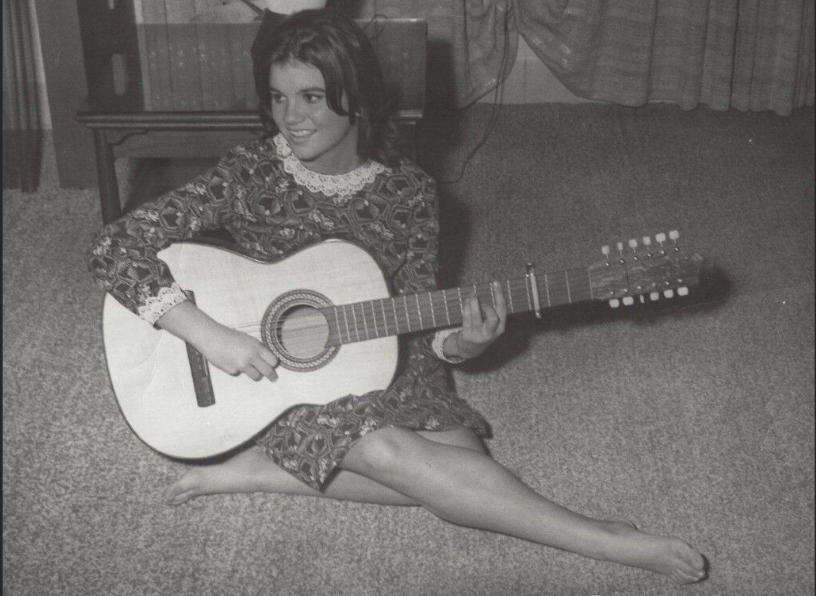 When I was watching the movie, Linda came off to me as someone really set in her artistic vision, but also maybe insecure, humble, un-diva-like. Would you say that was her energy when you met her?
Friedman: Yes, she's very humble, very down-to-earth, she's not at all a diva. She's really managed to keep herself centered through all of her success and superstardom in a way that's really impressive. She was never really interested in celebrity or even her career, really, other than making a living singing. She was all about the music and not about the image. I think that's something people ascribe to her performance. There's something very authentic about her. When she's on stage, it's just her and her focus is producing beautiful music.
Even now, when you're talking to women musicians, their gender often becomes the subject of questions. Linda had to deal with that so much, like when she talks about her backing band thinking it was uncool to play for a woman.
Epstein: In that respect, she was pioneering. She had to figure it out as she was going along. She didn't have any role models in that regard. It took her a while to take control of the narrative of her career.
Was she heavily involved in the narrative of the documentary as well?
Epstein: No, she wasn't. She only saw the film when we were finished. Fortunately for us, she was pleased with it. But she had no control or direct participation other than the interviews we did with her.
What was something you were surprised to learn while making this?
Friedman: I think her insecurity about her talent or ability. I think it was surprising to hear that because her performances feel so confident and assured. She was always questioning whether she was good enough. And my feeling is that it was the kind of insecurity that pushes artists to make themselves better. It was something that really fed her artistic developments.
Epstein: Her down-to-earthness surprised me. I didn't really pay attention to it until I heard on that interview. And certainly getting to know her and observing how she presented herself throughout her entire career, I realized she was so real and no bullshit. She was honest about who she was at that point in her life and why she was doing what she was doing. I think that's rare for someone with that level of pop stardom.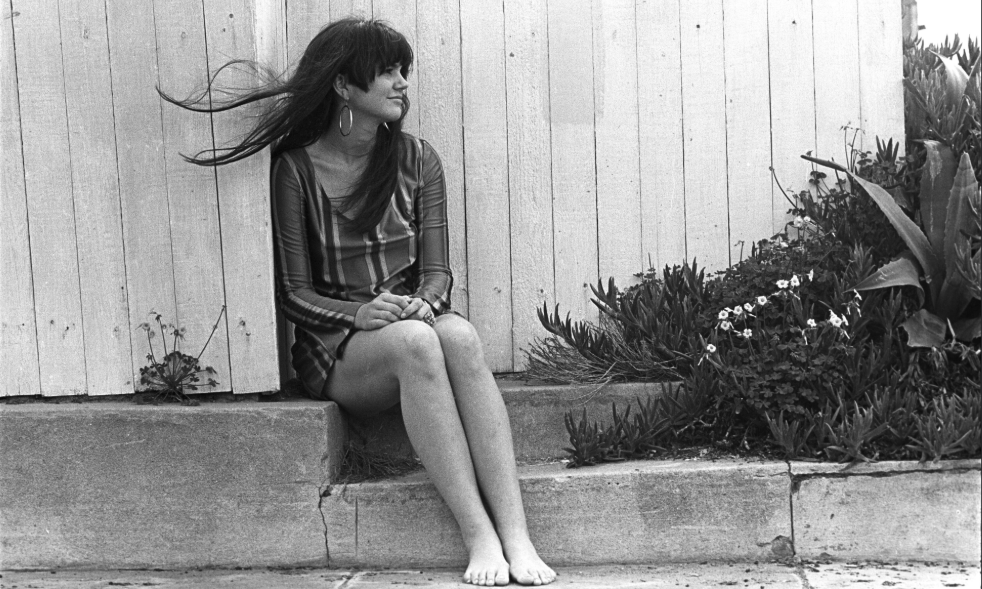 What really struck me while watching this was how different she was from your usual male rockstar with a big ego. I especially loved when she talked about Emmylou Harris and Dolly Parton and how she turned her envy and anxiety into support and collaboration.
Epstein: Yeah, there's a real lesson there for all of us.
And then you got the Trio albums, one of the greatest supergroups.
Friedman: Her musical life began with her family, singing with people that she loved and I think that attitude stayed with her throughout her career. She worked with people she respected and who respected her. She's a collaborator.
Would you say there was any bitterness with her old band going off and forming The Eagles?
Epstein: None that we could discern. Don Henley gives Linda credit for wishing them godspeed when they said they were going to form their own band.
Friedman: And after they did, she gave them their first hit, "Desperado." So I think it worked out for all of them.
With Don Henley, Dolly Parton, and many others involved, this movie is packed with so many great talking heads and archival footage. Was there anyone you really wanted for the film that you couldn't get?
Friedman: There's so much love for Linda in the music world. Pretty much everyone said yes.
Epstein: People really wanted to participate because of their regard for Linda.
One of the scenes that really got to me was at the end, when she's singing with her family in her home and says, "This isn't real singing." That was a beautiful, intimate way to end the film. Was she hesitant about singing on camera after having lost her voice?
Epstein: Well, she was hesitant about appearing on camera and she didn't want to have to be interviewed on camera. She didn't want the movie to be about her Parkinson's. She wasn't denying or hiding the fact, but she didn't want it to be the crux of her identity. And at the very end, in the last two weeks of editing, she invited the cameras to go on that trip with her to Mexico and that's when we had that scene with her family. She felt that that was an honest and organic way to let an audience in, to see her in the present day. We felt that way too.
Featured image: Linda Ronstadt. Courtesy Greenwich Entertainment