Production Designer Brent Thomas on Building the Emotional The Art of Racing in the Rain
With a career spanning 25 years in film and television, Brent Thomas can trace his love for the movies to the first time he saw plays as a kid. From that young age, he became captivated by live theatre, particularly the production design involved. In short, he was hooked.
"I went to school for theatre design at the University of Alberta, that's where I started until movies called out. I think the reason I went into theatre design; I always loved the stagecraft of it. The magic of it."
After getting his start in stage design, he made the transition to film and television, something he describes as a natural extension of theatre.
With an impressive list of credits to his name, he describes his role as a production designer as "a bit of a ringmaster in terms of keeping the visuals cohesive." For Thomas, the job is as multi-faceted as it is a team effort, and always poses some unique challenges and motivating questions.
"Movies are such a collaborative art and we all work together. The screenwriter brings the words and he tells the story with words and structure and so on, the cameraman tells the same story but with light and framing, and the designer tells the exact same story but with the environment. What is the context for these characters? How do we inform the characters and the story by the environment that it takes place in? That can be metaphorically, emotionally."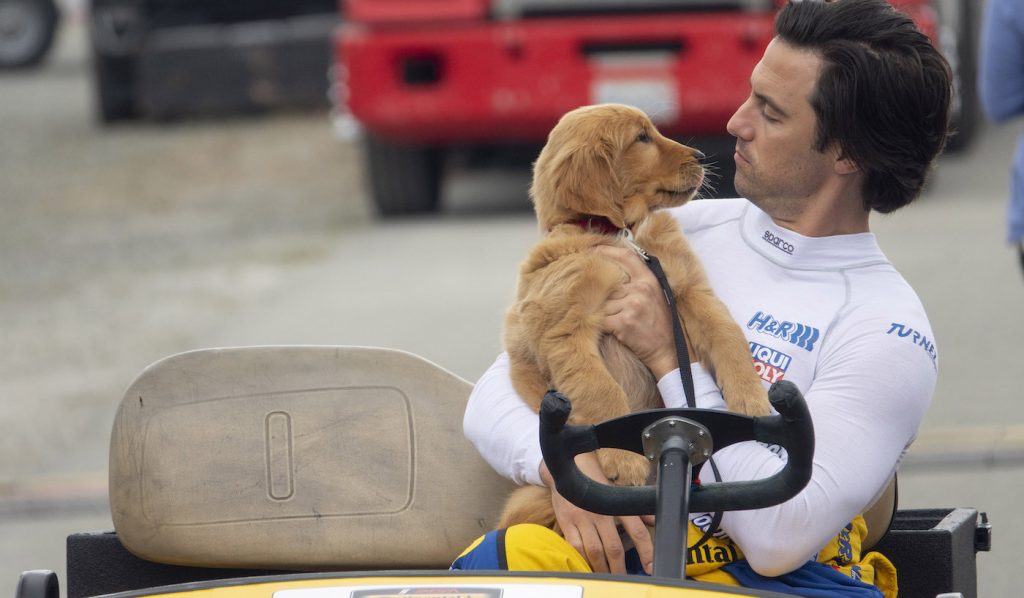 His latest project involved helping to bring Garth Stein's New York Times Bestseller "The Art of Racing in the Rain" to the big screen. It's a heartwarming story told from the unique, entertaining and often very funny perspective of 'Enzo' (voiced by Kevin Costner). As the beloved dog of Formula One race car driver Denny Swift (Milo Ventimiglia), Enzo understands that the techniques needed on the racetrack can also be used to successfully navigate everyday life. Besides his career (and Enzo of course), Denny has two more loves of his life – his beautiful wife Eve (Amanda Seyfried) and their young daughter Zoe (Ryan Kiera Armstrong).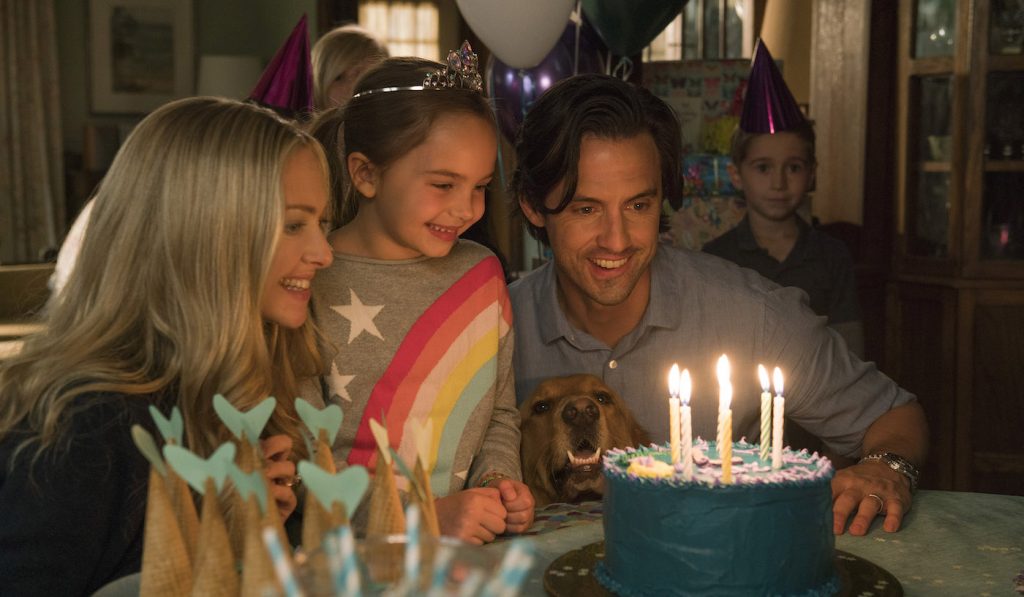 The story follows the Swift family through their ups and downs, all through the eyes (and thoughts) of the dutiful Enzo as he comforts and consoles in his quest to be reincarnated as a human in his next life.
With a wide array of visual tools at his disposal, Brent works with his team to reach a shared goal and a single distinct vision.
"We are all in service to the director, it's his story and how do we help him tell that story. As designers we have a lot of tools in our toolbox, from set design to changing locations, to visual effects (which is a major part of the movie business) – and designers are part of that journey now too."
When speaking with Brent about lending his passion to the big-screen adaptation of Stein's much-beloved story, I asked if he became familiar with the book prior to coming on board and his answer was an emphatic "Yes."
"That was all part of the process."
When he learned he might be coming aboard the film adaptation, he didn't need much convincing.
"The script was sent to me, and by page 2 I was hooked… It was just so beautifully crafted and wonderfully written."
As for the opportunity to work with director Simon Curtis, Brent was equally enthusiastic.   
"He has such a deft and subtle touch. I loved his other movies. I absolutely had to say yes."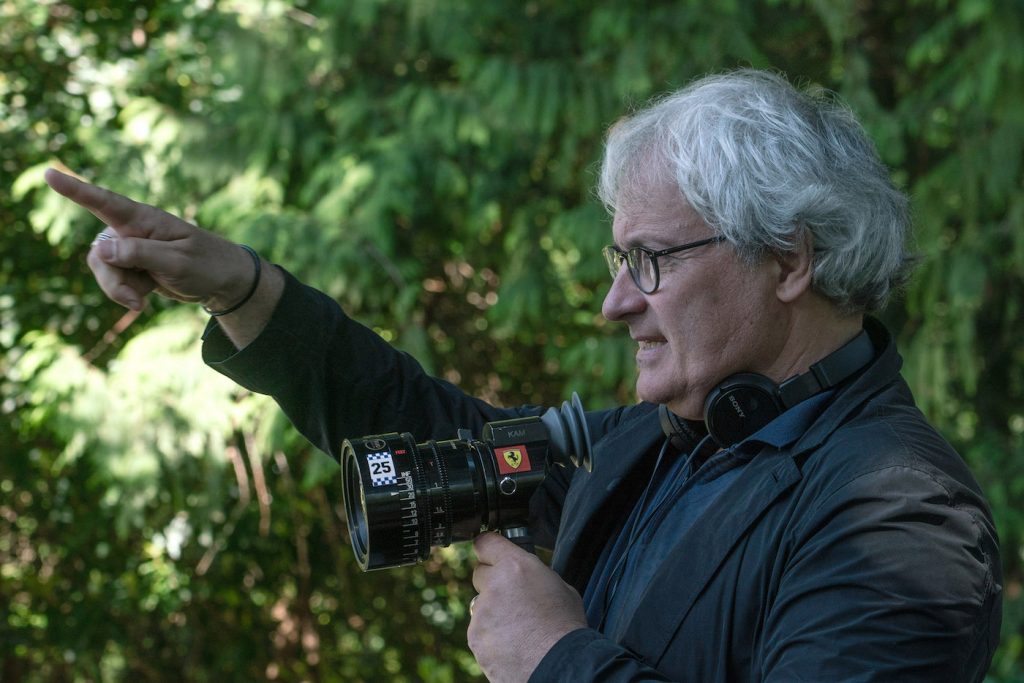 When describing his approach to The Art of Racing in the Rain, and his design contributions to the film's overall vision, Brent explains:
"One of the first things is: I need to hear what Simon wants to bring. What kind of story does he want to tell? It is a story about people that bad things happen to, and how they survive, and we see that story through Enzo's lens. He's this invisible character. People don't pay attention to the dog. They don't think the dog is observing. We see all this family's trials and tribulations through Enzo's lens. Simon said one thing from the very beginning: 'First and foremost this is a story about family.' It was his mantra, what we always went back to."
Every production has its own set of challenges and this movie was no different. For this particular film, it was the fact that the story was both a domestic drama and a car racing movie.
"The Art of Racing in the Rain is about car racing. We had 5 race tracks to shoot within the constraints of a movie schedule, so we talked about just the practicality of doing some of this stuff. There were so many challenges. Most of the movie takes place in a house and has kids, and dogs. We follow this family through 15 years and because of the limited attention span of a dog, because of limited hours of a very young cast member, Simon was very concerned that we be able to change time periods very quickly, change the time of day very quickly."
Edmonton born, the prospect of filming part of the movie in Canada was another rewarding part of Brent's experience aboard the production.
"B.C., Vancouver in particular, was a great fit for this movie. The crews in Vancouver are exceptional and all the people who are part of the crew absolutely loved the material, so we got the best and the brightest on our various teams. It was an absolute delight. It's such an emotional movie…bring Kleenex."
The Art of Racing in the Rain premieres August 9, 2019.

Featured image: L-R: "Enzo" and Milo Ventimiglia in Twentieth Century Fox's, THE ART OF RACING IN THE RAIN. Photo Credit: Doane Gregory