New Joker Images + Joaquin Phoenix on his Inspiration for the Laugh
We're getting very close to finding out a whole lot more about Todd Phillips' Joker, starring Joaquin Phoenix as the most iconic villain of them all. Joker will be making its world premiere at the Venice Film Festival in two weeks, which means we'll be getting critics' reactions by the end of the month. The little we do know—like the fact that the film isn't based on any existing comic book storylines—is intriguing. Now Warner Bros. has released a few new images and Joaquin Phoenix himself has shed just a little bit of light on his inspiration for the Joker's laugh.
Phoenix spoke to Italian magazine Il Vernerdi (h/t /Film) about, among other things, his approach to playing the Joker, specifically the Joker's iconic laugh. Phoenix reveals that he researched mental conditions in which people suffer from a mental illness that sees them mimic human emotions, often in unsettling ways:
"I saw videos showing people suffering from pathological laughter, a mental illness that makes mimicry uncontrollable,"  Phoenix told Il Vernerdi. /Film dug into the Mayo Clinic's definition of a disorder called "Pathological Laughter or Crying," which includes this description:
The cardinal feature of the disorder is a pathologically lowered threshold for exhibiting the behavioral response of laughter, crying, or both. An affected individual exhibits episodes of laughter and/or crying without an apparent motivating stimulus or in response to stimuli that would not have elicited such an emotional response before the onset of their underlying neurologic disorder. In some patients, the emotional response is exaggerated in intensity but is provoked by a stimulus with an emotional valence congruent with the character of the emotional display.
Phoenix's decision to look at the Joker's laugh from a mental illness standpoints tracks with the gritty, realistic approach Phillips and the rest of the Joker team have taken to this film. While you could argue every iteration of the Joker is about a man suffering from mental illness, knowing Phoenix's abilities and approach to his work, you get the sense his Arthur Fleck will be the least cartoonish Joker ever. Heath Ledger famously and iconically turned in the greatest Joker performance of all time in The Dark Knight, giving us the supervillain as a suicidal anarchist. It seems fair to assume at this point that Phoenix's version will strike a more somber, less bombastic note.
With Phoenix's statement in mind, let's have a look at the new images, which include the featured shot of Phoenix's Arthur Fleck applying his clown paint while crying. All three new images speak to a man in mental crisis: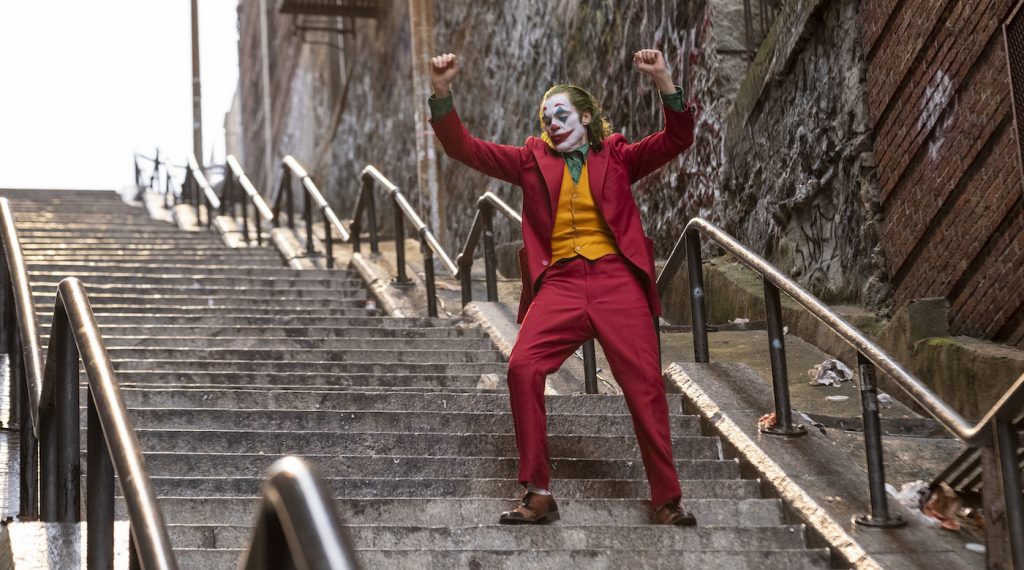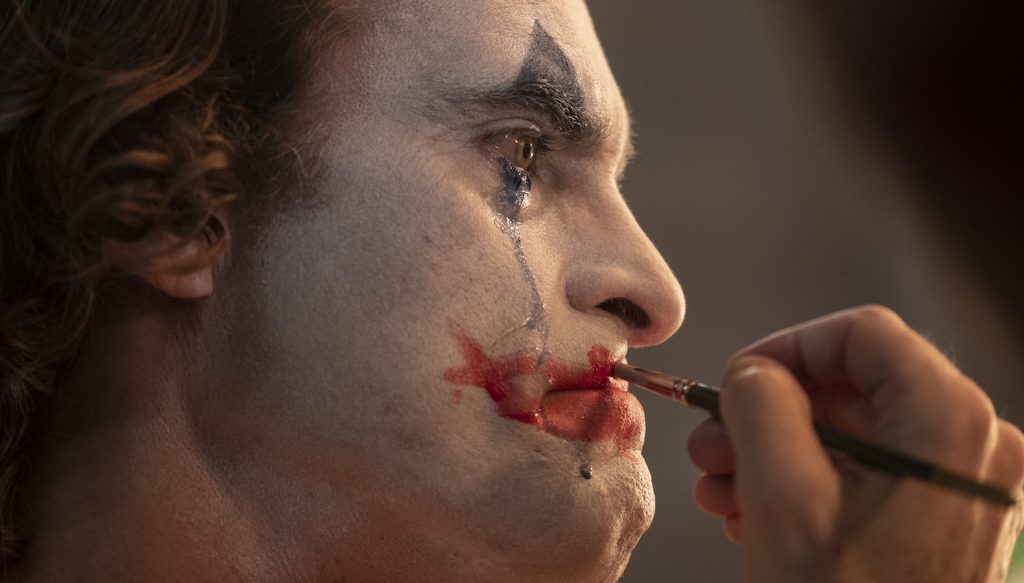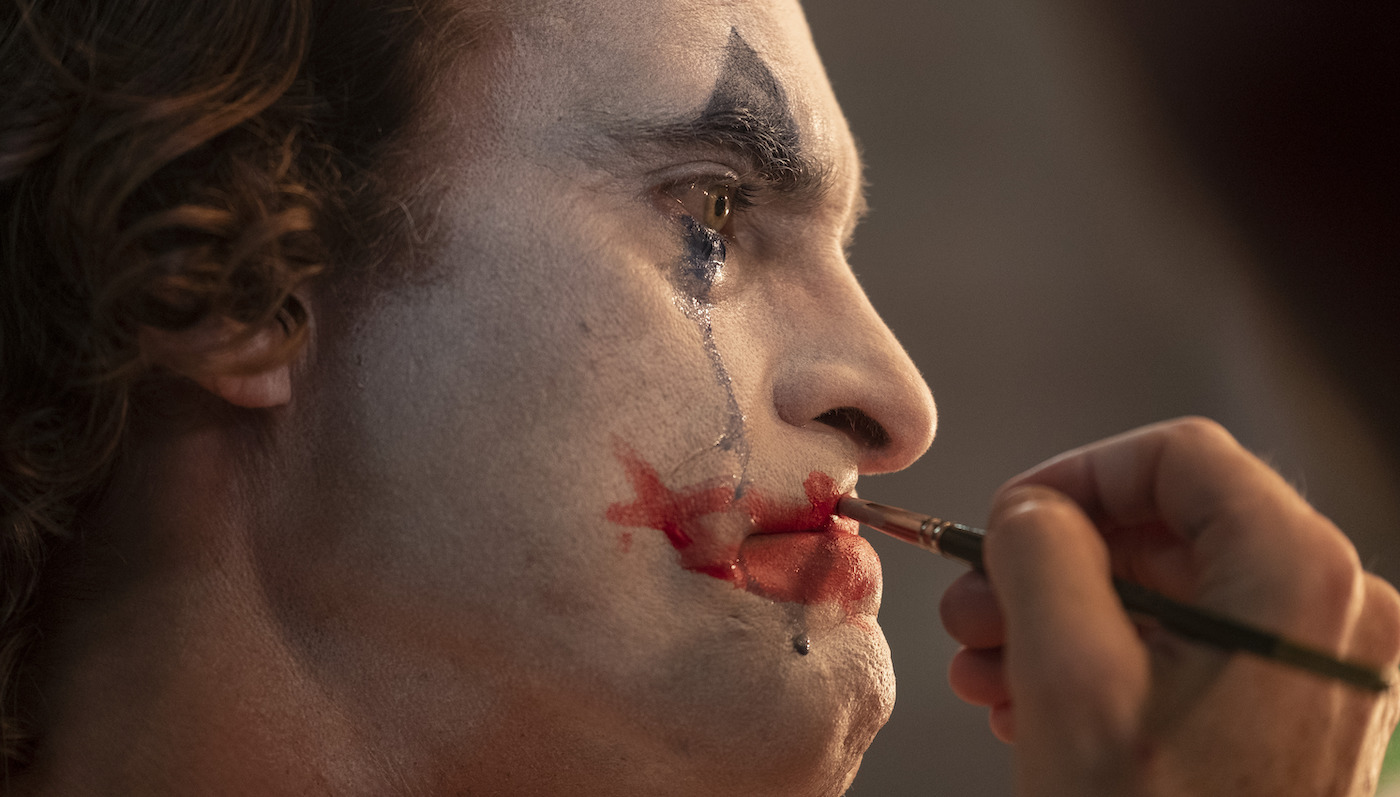 Joker opens in the U.S. on October 4, 2019. We'll have more coverage when the film bows in Venice.
Featured image: Caption: (Center) JOAQUIN PHOENIX as Arthur Fleck in Warner Bros. Pictures, Village Roadshow Pictures and BRON Creative's tragedy "JOKER," a Warner Bros. Pictures release. Photo Credit: Niko Tavernise. Copyright: © 2019 Warner Bros. Entertainment Inc.