Here's How Younger Star Miriam Shor Became a Director
It was during season three of Younger when Miriam Shor, a scene-stealer in the role of Empirical marketing executive Diana Trout, started thinking about directing.
"I'd never been on a show that went more than half a season, so to be a regular on a show that goes and goes and goes was a new experience for me. As it was happening, I thought, well, this is a pretty unique opportunity," Shor tells The Credits. "Once a show starts going, it's a bit like a well-oiled machine, and people have been afforded opportunities to direct, and I saw that happening with a lot of my male friends and some of my female friends."
So why not her?
Shor was certainly curious about the directing process. "I would spend a lot of time at video village with the director because I'd always been interested in it, in the making of it and how it all works out and how each director approaches it differently, how the storytelling works differently with each director," she says.
But it wasn't until the end of season four—after she had surveyed the show's directors to see what they thought about her throwing her hat in the ring—that Shor decided to pop the question to series creator Darren Star.
"I said, 'How would you feel if I asked you if I could direct an episode?' He's like, 'I think that's great.' His only question to me was, 'Why are you interested in directing?' Which I think is a great question," Shor says. "I said, 'Obviously, I love storytelling, obviously, I love this show, and I want to branch out into telling the story on a grander scale. I've been studying it, and I think I could do it.' "
That's all Star needed to hear. Shor was given a choice between two season five episodes, and she chose the one in which she had the least to do as an actor so she could focus on directing—"Big Little Liza."
There is a lot happening in that episode—there are two big party scenes with lots of extras and a number of outdoor shots, including one in Bryant Park that involved coordinating a stunt and making snow.
Shor didn't think the snow was necessary in the Bryant Park scene, but she wanted to shoot every scene as scripted, so she shot it with snow and without. "I went ahead and said, 'I'm going to do this scene twice, and we're going to see which one works best. Stick with me, guys," she says.
Ultimately, Shor's instincts proved right—the version of the scene that aired was without snow.
New York City's famous Chrysler Building was Shor's muse for that first episode. "It is featured a lot because I think it is beautiful. I think it's a romantic building," Shor says. "It's a character in the show."
Without giving too much away, Shor says the episode of Younger she directed for this season—season six begins on June 12, and Shor's episode airs on July 10—is more intimate in scale and features a dinner party that is vastly different from the big shindig featured in "Big Little Liza." "One party had go-go dancers and craziness. This one is just people sitting at a table. How do you make that active? It's a whole different challenge," Shor says. "It was a really different way of using the camera to tell the story."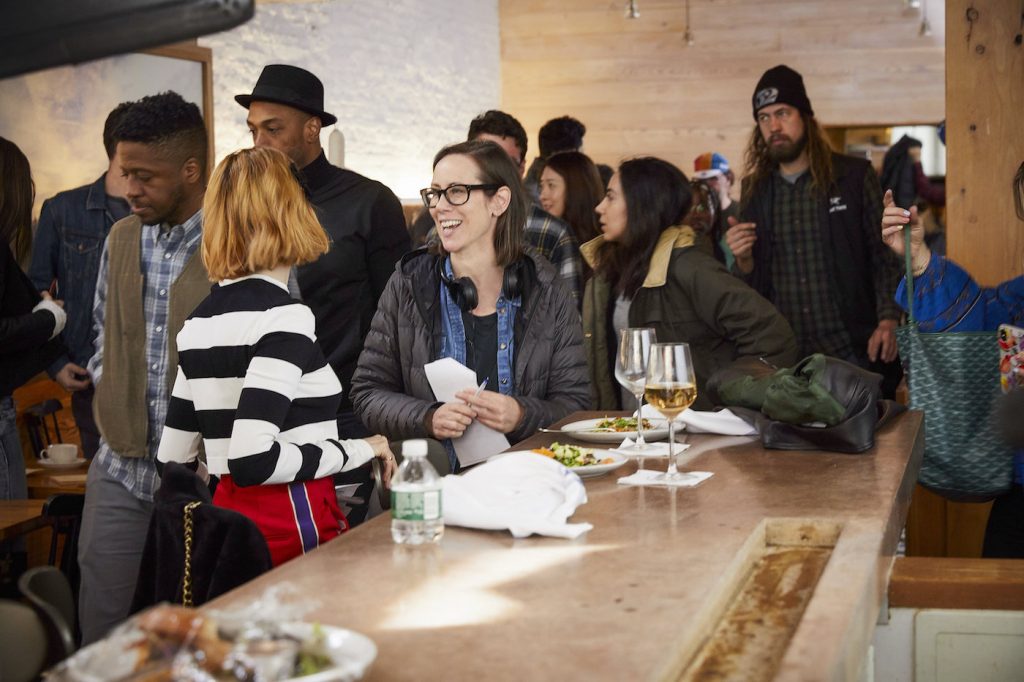 If Shor has one advantage as a director, it's her experience as an actor and how well she knows her fellow Younger cast members—Sutton Foster (Liza), Hilary Duff (Kelsey), Nico Tortorella (Josh), Peter Hermann (Charles), Debi Mazar (Maggie) and Molly Bernard (Lauren). "I know how they like to be spoken to and what they like to hear and how they like to be directed," she says. "So I had something at my disposal that most directors wouldn't have coming in. We had a short-hand already."
"Everybody in our show is a great actor, but when you direct them you really understand how great they are because you need them to deliver in that moment," Shor says. "Then when they do, it almost makes you tear up with just how grateful you are for their talent and generosity."
Now that she directed two episodes of Younger, is there more directing in Shor's future?
Of course, there is.
"I'm in," she enthuses. "It's like I went into The Wardrobe, and Narnia's there. There's a whole kingdom I can explore now."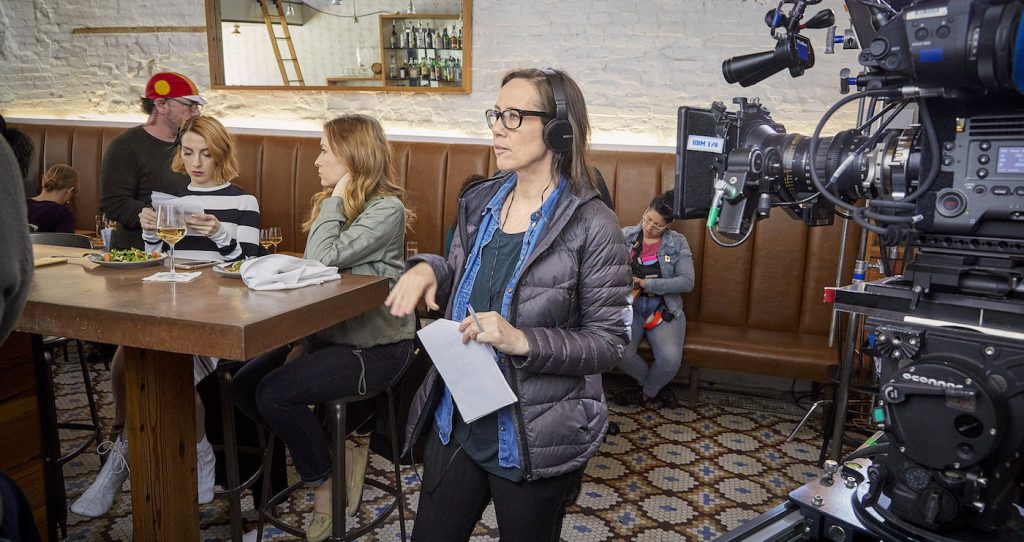 Featured image: Miriam Shor on the set of 'Younger.' Courtesy of TV Land.