Director Alex Holmes & Subject Tracy Edwards on Their Thrilling Sailing Doc Maiden
The thrilling documentary Maiden, the story of 24-year-old Tracy Edwards skippering the first ever all-female crew in the Whitbread Round the World Race in 1989, is coming to theaters. The film chronicles the challenges, victories, and overt sexism Tracy and her crew faced in sailing in the famed race around the world. Though it's filled with messages of female empowerment, it is a film everyone will find inspiring and compelling. The Credits spoke to director Alex Holmes and subject Tracy Edwards about her achievements in the historic race, making the film, and about Edwards' new project The Maiden Factor Foundation. The boat Maiden is currently sailing around the world to raise money and global awareness for educating girls.
Alex, as both a male filmmaker and a father, you've said part of your desire to make this film was to empower your daughters. What approach did you take, given it is a story about a diverse collection of powerful women succeeding?
Alex: Just as you say, why wouldn't I want to do a story about a powerful group of diverse women succeeding? To me, that's a great, celebratory story. That's what I thought the minute I heard Tracy tell it. I think for me, stories start with compelling characters. When I heard her speak at my daughter's elementary school, I knew Tracy was remarkable. You can sense her energy, passion, and drive. She held these 11-year-olds rapt about the story of her life, but also the grown-ups were all on the edge of their seats. I think everybody left there thinking better about themselves, as if they should up their game, try a little harder, and follow their dreams a little bit more. I know that's certainly how my daughter felt. I thought it a fantastic story deserving of being told, and if I'm the one to tell it, then great!
Also, I am the director of the film, but films are made by teams, just like sailing races are competed in by teams. I had the support of a fantastic producer, Victoria Gregory, who is hugely experienced in documentaries. I had the support of the most wonderful editor, Katie Bryer, and I just want to work with her again and again. She cut the film beautifully, and she was my collaborator every step of the journey. I am simply one part of a team, and it's very much a mixed gender team.
How did your own daughters inform your decision to make the film?
Alex: When I heard Tracy tell her story, I had a mirror held up to something I hadn't quite realized myself. I sat there looking at my daughter, realizing she will face so many of the obstacles that Tracy had to face over 25 years ago. I may have felt the world had moved on, but maybe that was superficial. It really focused my attention on the fact that I have a son and two daughters, and he is going to get a much easier ride in life than my daughters, even down to their impression of themselves. I had never felt like I had to encourage my son to aim for the stars, or aim high, but I felt like I had to remind my daughters of that, otherwise the world may limit their success or ambition. I felt an obligation to tell the story for them, and for their generation. It's an inspiring story, and hopefully, it will help them push back those fabricated boundaries. It almost wasn't a choice, it was a necessity to make the film.
Can you speak further about your collaboration with editor Katie Bryer? I know there was a lot of footage from the time, but putting it together had to be a real challenge.
Alex: When I learned they had cameras onboard the whole time, of course, that was music to my ears. It was a case of finding the footage, which was challenging because it had been scattered to the four winds, copied and re-copied, degraded through multiple generations. It arrived in shards, in tiny little sections, from libraries all over the world, cut to ribbons. That's where Katie came in, because she was able to take this box of pieces, this jigsaw puzzle, and out of it, weave an unbelievably smooth and expressive story. Her ability to do that amazed me. Her sensitivity to the material and to the characters was my greatest asset in making the film.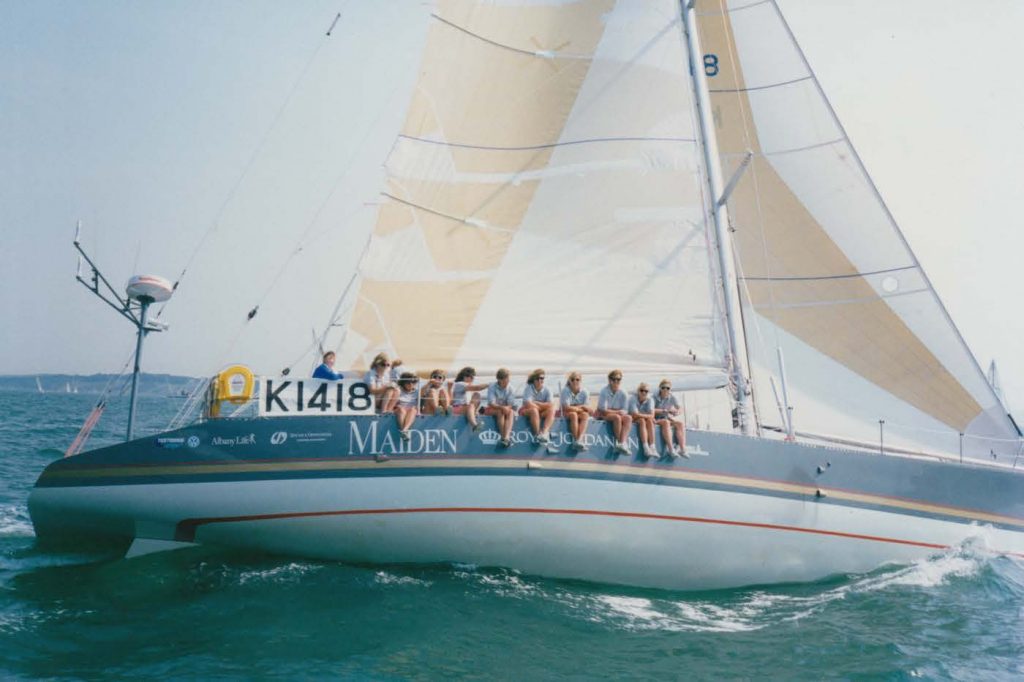 Tracy, when you consider your achievement, how have your memories changes, and what lessons have stayed with you from the experience?
Tracy: When we started the interviewing process, I thought that everything I knew about the race was in my head. It was really only when we started talking with Alex, that I realized there was a lot more in my heart that I'd not forgotten, but had discounted as not important. What the documentary has done is reminded me of the important bits. It's also reminded me of the struggle. It didn't get smaller as we moved through life but we softened the edges in our own minds of what we'd done. When people asked us if it was hard, we'd say it was really hard. Only when I saw the documentary did I realize how truly hard it had been. It really reminded me that we struggled, and there were moments when I didn't think we'd be able to do it. There was always someone among us though, that would say we could do it, cheerleading, moving us on. What I take away from that, and what the documentary has cemented within my mind, is that the battle that we fought was long and hard, and we did it anyway. That is a lesson that's been with me through every single thing I've done in my life since then, that knowledge that if I keep fighting a little bit harder, if it doesn't happen, I'll be able to say that I tried everything.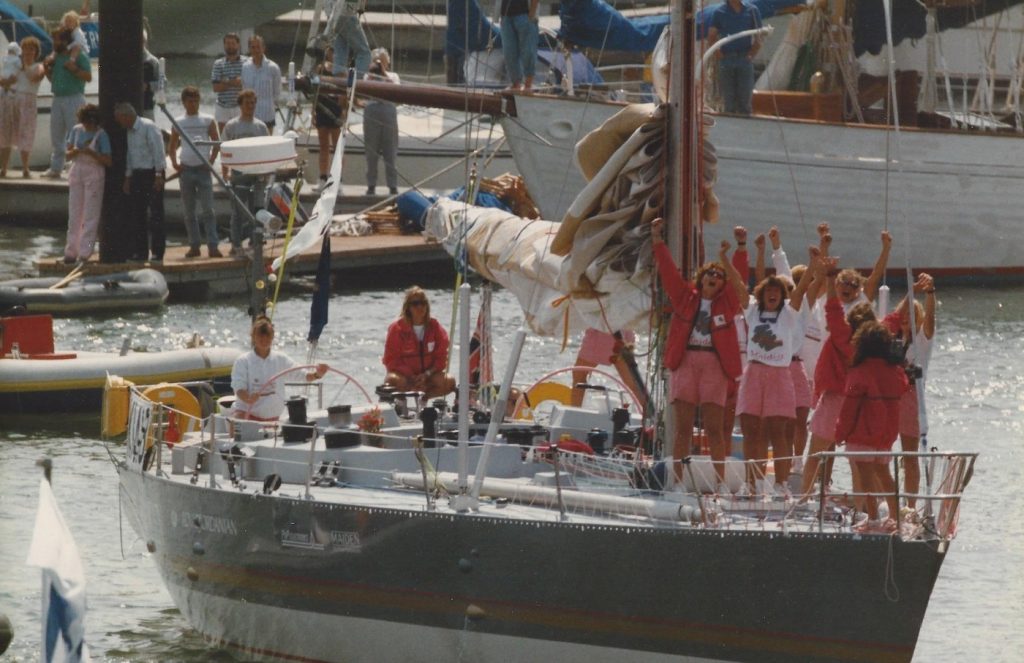 You are now working with The Maiden Factor Foundation, which focuses on educating young girls all over the world. How has it been to see both the film release and this new way in which Maiden is being used to inspire people, happening at the same time?
Tracy: The documentary has reminded me of where we were then, and now we've gotten Maiden back, and I'm still having some of the same conversations. It's showing me where we are now. I feel optimistic looking at the amazing crew of women who are so much more experienced than we were then because they've had so much more opportunity to get on boats. They were all inspired by Maiden, so it's lovely that they've come to take Maiden around the world. My daughter's generation does fill me with optimism because all her male friends don't understand or accept inequality. That's hugely encouraging. As Alex says, though, that's what's on the surface, and sexism is still going on underneath. It's an ongoing battle. The Maiden Factor, this world trip to promote education for girls, is key. It's a key element to equality. If we can give girls the same opportunities we had, then they can rise to the challenge and demand equality on a global scale.
Maiden is in select theaters today.
Featured image: L-r: Tracy Edwards, Mikaela Von Koskull Courtesy of Tracy Edwards and Sony Pictures Classics