Star Michael Ealy on Household Horror in his new Thriller The Intruder
New thriller The Intruder stars Michael Ealy and Meagan Good as Scott and Annie Russell, a newly married couple who have bought what they hope is their dream home from longtime owner Charlie Peck (Dennis Quaid). They slowly discover Charlie is not only having a hard time letting go, but he's also getting obsessive. Michael Ealy talked to The Credits about his good guy role, the joy of working opposite Dennis Quaid, and how houses have personalities.
What do you look for in a project generally and what made you say yes to The Intruder? 
Typically when I'm reading something, or been offered something, I'll try to find what I think will have an impact, or give me a chance to play a character that I haven't played. For me, my last movie was The Perfect Guy, and I played a sociopath. I took some time off and had a daughter, and I was trying to renovate my house. I shifted my energy to that. When the next movie came around, I had the luxury of seeing it was Dennis Quaid and Meagan Good. They were already attached. I read the script with that in mind, and it was an easy yes. It was an opportunity to play opposite Dennis Quaid, and any chance I get to work with someone who has been in the business as long as he has, and has the kind of body of work that he has, I've got to get in the ring with them at least once. Working with Meagan was a no-brainer because we've been in movies together before, but we've never actually worked together, so it still felt fresh in that way.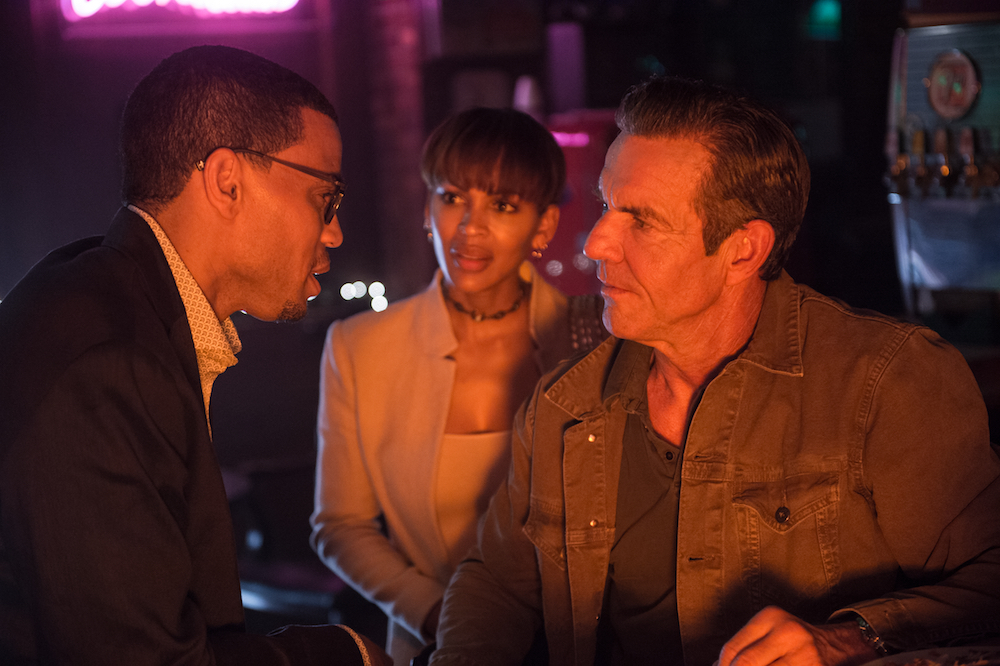 Can you talk about your collaboration with director Deon Taylor? So many people say he is a joy to work with for cast and crew. 
If you ever get a chance to meet him, jump at that opportunity. He has a sort of sports background to a certain extent, so he approaches everything like sports, or like a coach. He lifts the morale of the crew and the cast with his enthusiasm and excitement. So somebody will make a nice move with the camera, and he'll replay it like it was a Michael Jordan highlight. What I've noticed, because we've done the movie Fatale together since then, is that everybody tends to have their morale lifted by him. I think it's a pleasure that their director isn't some reclusive introvert who thinks he's better than everyone else. He's just a gregarious, laughing, humble, enjoyable guy.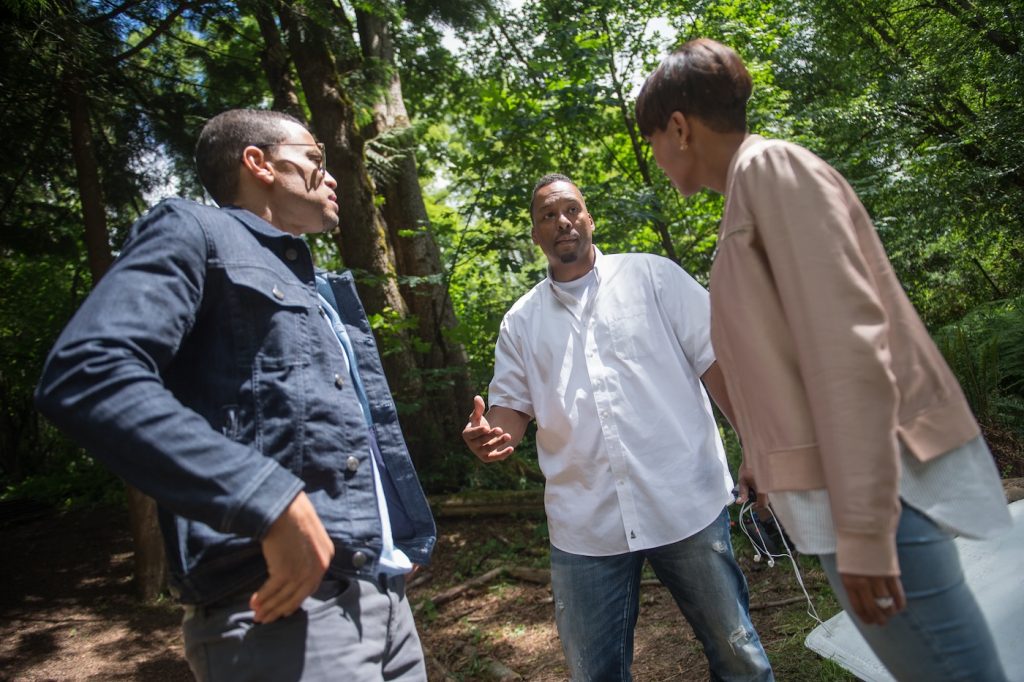 The real house used in the film, called "Foxglove"  is almost like another character. It's easy to imagine Annie falling in love with it and wanting it, despite having to buy it from a creep. How did the house inform your portrayal and experience filming?  
They had seen a whole bunch of houses, but when you drive up to this house, you see it is very cinematic. The long driveway, the pond out front, the foliage, the back yard, it all feels like a gorgeous, historic home. Then you go inside and there's a different energy. As you watch the movie, you find there's a connection that Charlie has with this house that's not clear, and the house becomes a character in that sense. You also see why Scott doesn't necessarily want the house. He's not a fix-it guy, he's a pay-somebody-to-fix-it guy. You never know when you buy a house. When you tear down walls, you never know what you're going to find.
I remember we were living in New Orleans one time, while I was shooting a project, and my wife was working. We weren't married, but we were together at the time. She was working at a place where they literally found dead bodies and bones in the basement of the restaurant. There's always a history to a house.
In this movie, you've got a couple who are people of color, and an older, white, blonde-haired, blue-eyed guy turning their American dream into a nightmare. In the film, race is never brought up. Was there discussion about that aspect of the film? 
What I will tell you is this: I'm always asked what I want the audience to take away, and what I say is, whatever they want to take away. For me, when I read the script, Annie and Scott are not racially specific. Charlie is not racially specific. We have three characters, and this is the story. What Deon did in terms of casting, and the choices that were made by the actors might influence how people view the story. For example, Dennis said he wanted to wear a red hat. These are choices made by the actors to make it what it is. There's no statement and nothing preachy about it, and our blackness is never mentioned nor is his whiteness. One of the conversations that Deon and I had early on when we started discussing the project, was that there's no need. It's there. Let the audience draw from it what they will.
Some will see it as just a human story, and some will see it for its racial components, and both are right. The reality is that all the elements you talked about are there. We are now at a place where a movie like this works. It can be accepted on its face or seen on different levels. It is an entertaining movie. This isn't a social experiment, but it's still nice that we are in a place in time where people can see what they want and take what they want from it.
The Intruder is in theaters today, May 3.
Featured image: Meagan Good and Michael Ealy star in Screen Gems' THE INTRUDER. Credit: Serguei Baschlakov/Sony Pictures