How the Crazy Rich Asians Editor Helps Us Navigate the World of Singapore's Elite
Crazy Rich Asians hinges on dynamics. The complicated web of relationships will either catch true love or tangle the unsuspecting couple. Rachel (Constance Wu) gets off to a rocky start with her boyfriend's mother (Michelle Yeoh), but there are even more delicate power struggles within the family. In the elite Singapore circles of Crazy Rich Asians, a look, a gesture, or even a flower can be a symbol of judgment. What someone says isn't always what they mean. To understand the undertones of each scene, we are reliant on editor Myron Kerstein to give us the clues we need.
The power struggles of her boyfriend's insanely wealthy family catch Rachel completely by surprise. Kerstein carefully balances the long-established traditions and tensions of the Young family with Rachel's inception into the fold. He combined two scenes that were originally written separately to heighten the stakes and contrast a painful betrayal. As Nick (Henry Golding) is contemplating the significance of his relationship, his inner circle is elsewhere doing their best to make Rachel feel unwelcome.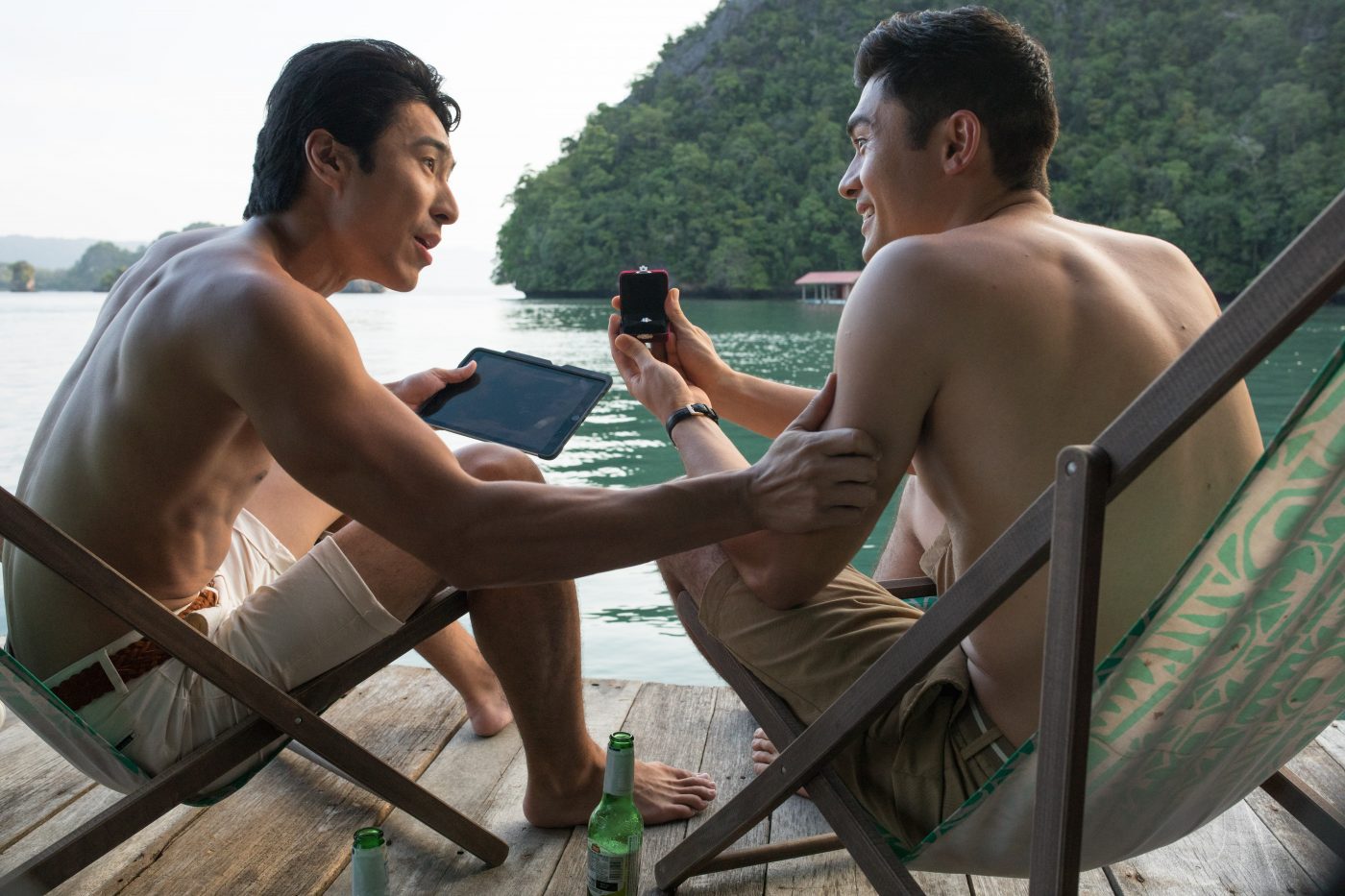 "It is two different discussions about the same thing that Nick is basically going to have a tough time with Rachel if she becomes part of the family intercut with Rachel basically being tormented at the bachelorette party," Kerstein explained. "Those two scenes were not meant to be together, but we felt like it was a way to draw some tension and keep the audience engaged and build to the climax. You just ask the audience to trust that you're holding their hand as they're coming this way for a reason and that there will be a payoff."
Kerstein also made the determination to combine two of the film's most iconic scenes into one. Araminta (Sonoya Mizuno) and Colin's (Chris Pang) wedding becomes a coming out for Rachel who makes a bold public appearance alone. Before that, however, she has to look the part with the help of her best friend Peik Lin (Awkwafina) and Nick's cousin, Oliver (Nico Santos).
"The dressing room montage is a very trope-y scene that we see in romantic comedies," Kerstein acknowledged. "One of the things we decided to do was intercut that with Rachel's arrival. Those scenes at one point were two different scenes. We felt like why don't we have them preparing and building up the arrival of her getting to the wedding at the same time? That way it serves two functions. That ultimately made both of those scenes better."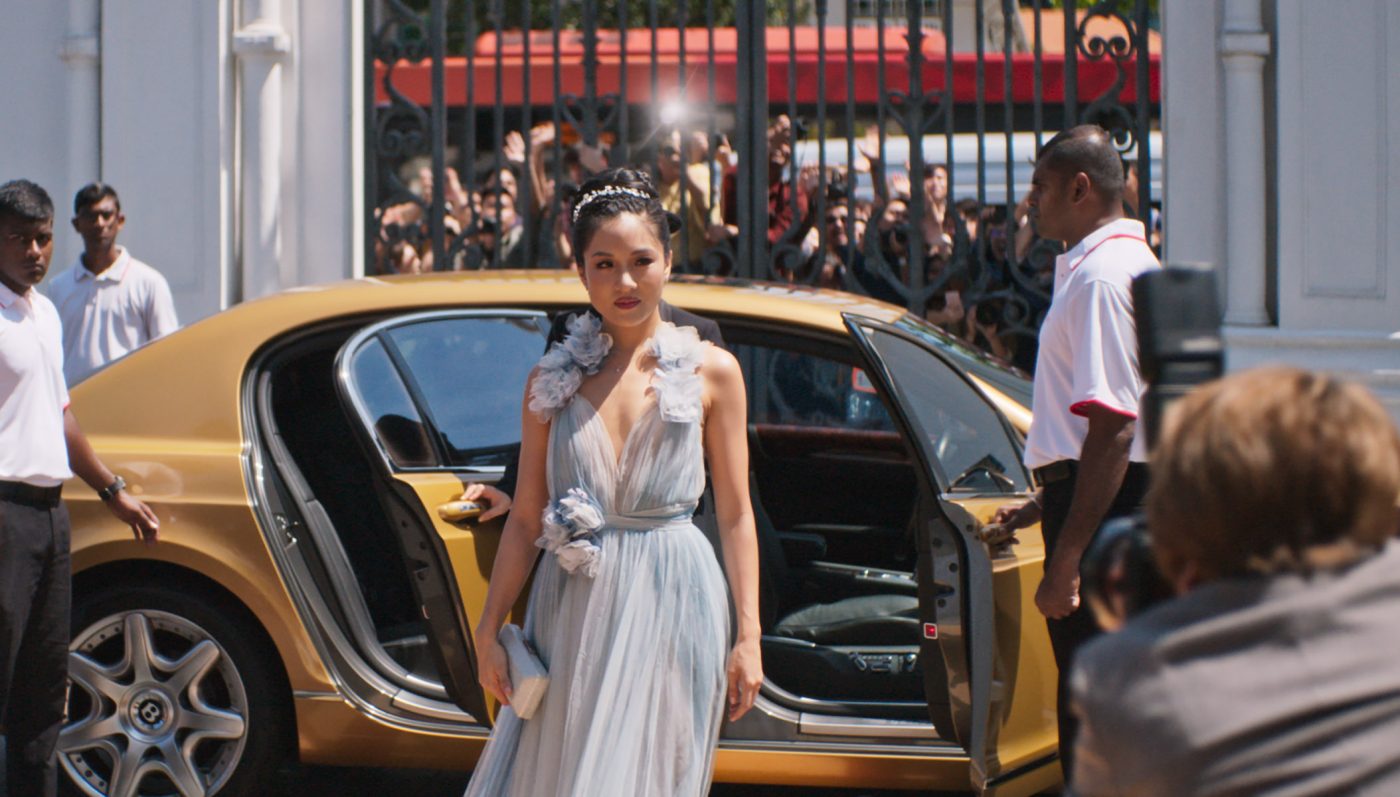 Luckily, Rachel does have someone on her side rooting for her happiness. Peik Lin and her family help her navigate the foreign customs and offer a safe haven during the turmoil. During a family dinner, Peik Lin and her father have riotous reactions to Rachel's relationship news. Comedians Awkwafina and Ken Jeong shine and Kerstein said it was difficult to choose from an abundance of footage for the scene.
"It's literally the funniest scene in the movie," Kerstein said. "I knew from looking at the five hours of improv that this was going to be a funny scene, but ultimately what was most important was to convey Rachel's fish out of water story. That was the function of the scene. Everyone realized for the first time that she is with Nick Young, but she doesn't realize he is practically a billionaire. I just think that you have to look at all of this mountain of improvisation and what best services that. Even the last couple weeks, Jon and I debated certain improv lines that I knew were going to get a laugh in the theater, but let's just pull back a little bit. We're on the edge of making these characters too huge. Let's keep it in some kind of sweet spot."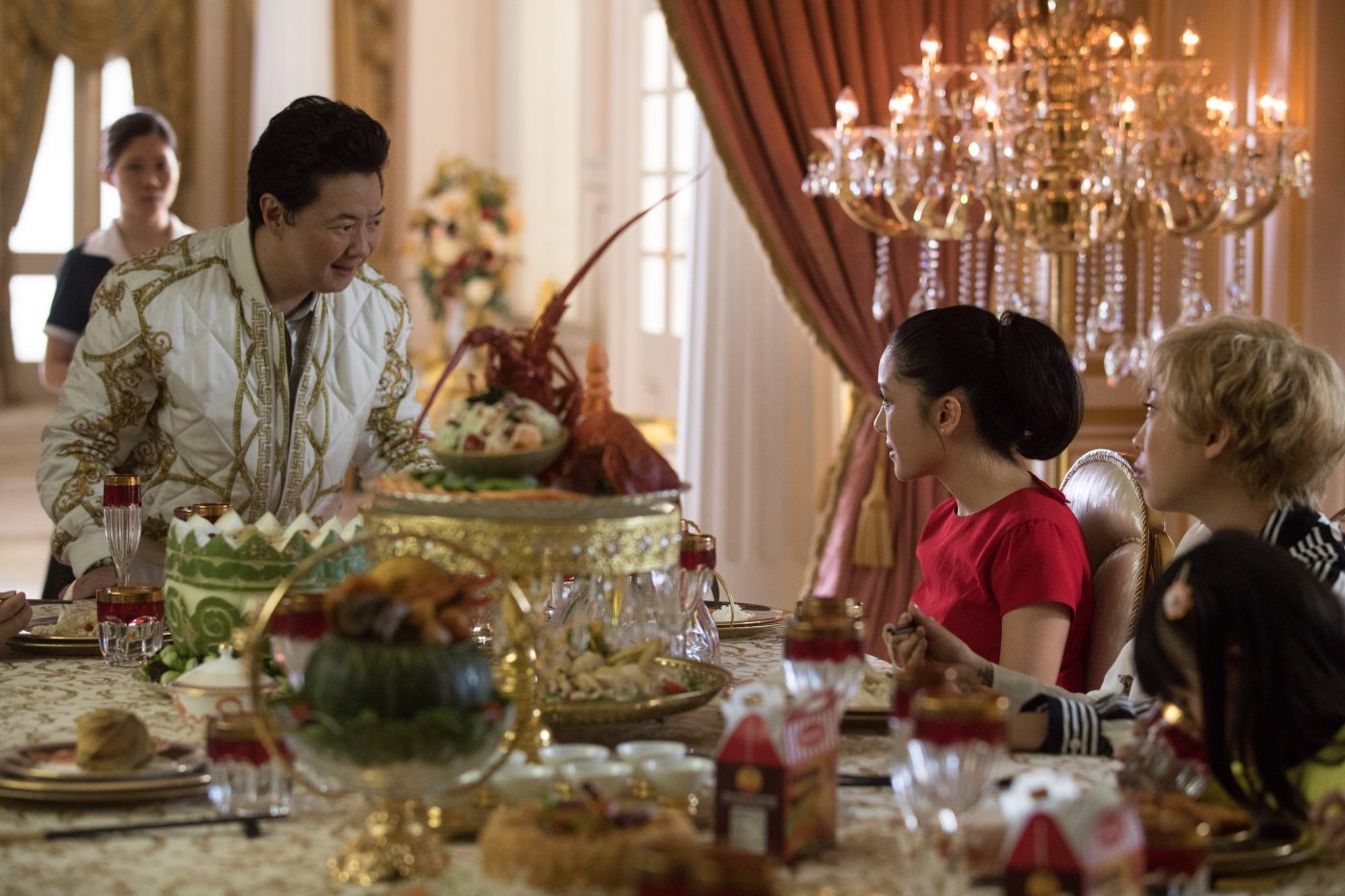 The emotional centerpiece of Crazy Rich Asians comes in a bittersweet moment where Rachel forfeits what she wants in favor of her own self-worth. Its simultaneously tender, moving and powerful and underscores, as an economics professor, her expertise in strategy and probability. The only problem is that her winning move, in the competition and in life, is portrayed through a game unfamiliar to much of the audience. Rachel challenges Nick's mother to a game of Mahjong wherein she sacrifices a piece to ultimately win the game. Thanks to Kerstein's editing, even those who had never picked up a Mahjong tile understood the sentiment.
"It's a game where we don't explain the rules, so we're basically asking the audience to understand in a very visceral way what is going on in this scene without knowing the rules," Kerstein said. "Jon choreographed this scene like a dance number as far as how the tiles work, who's going to put down what tile, and how this game would go down. I didn't know any of that, by the way. I think Jon did that because he just wanted my take on the scene. He wanted to see how I could construct it."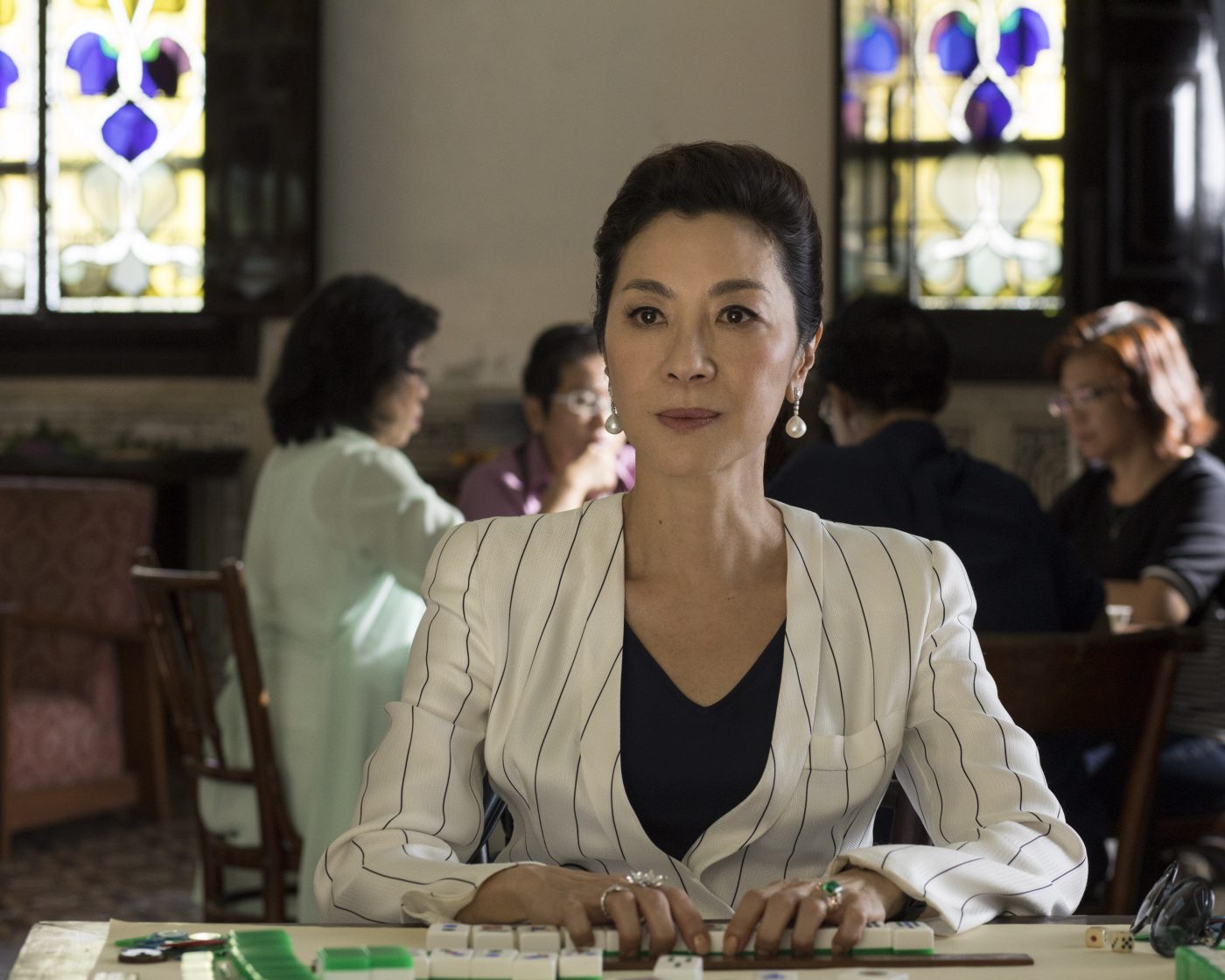 Kerstein had no experience with Mahjong and relied on the audio of actress Michelle Yeoh explaining each move. However, in the final cut, there is no verbal guide. The audience is dependent on editing to clarify the climax of a tense relationship through unfamiliar means.
"I was looking at the dailies and there was a bunch of B Roll of putting these tiles down and they recorded sound of Michelle Yeoh explaining where certain tiles go," Kerstein recalled. "Michelle essentially said, 'This piece goes here. You have to put this piece there.' I think I understand in a basic way, but the audience won't have Michelle Yeoh dictating how this game works. She's not going to narrate the scene, so I have to now find a way to make that work. When I watch dailies, I'm looking for little kernels to build the whole scene on."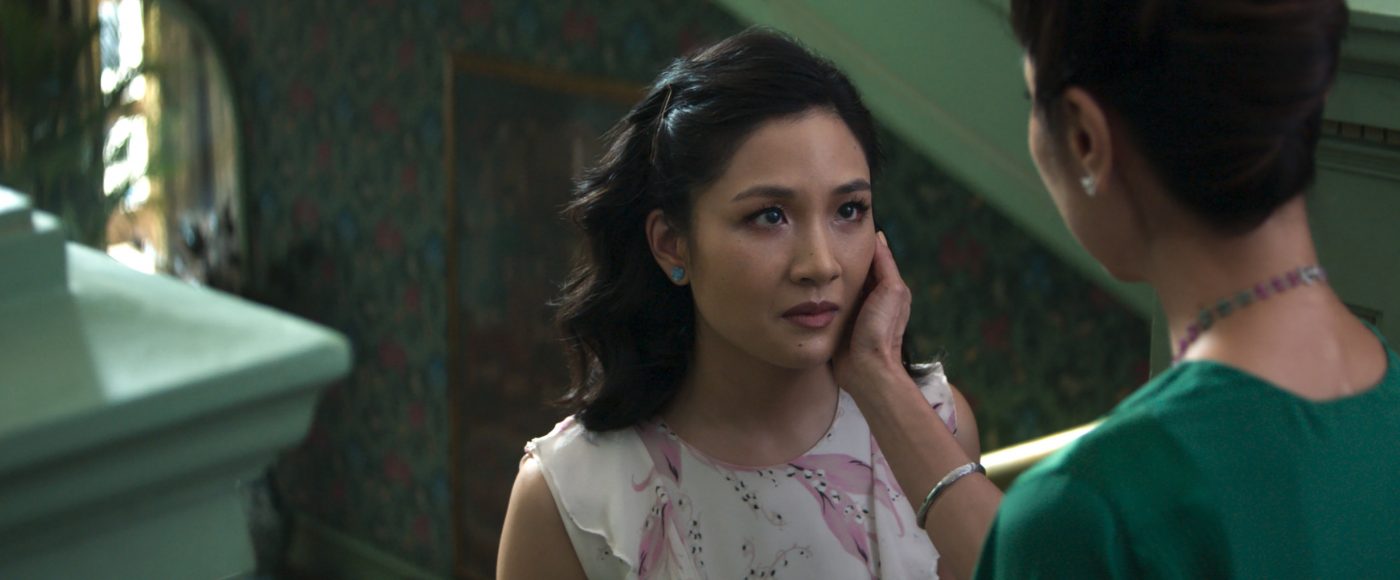 It was a build-up to the most triumphant moment in the film. The audience couldn't be left wondering what they had just seen. If there was any confusion, the focus would be drawn from Rachel's liberation to head-scratching over the significance of the tiles. Luckily for the audience, it works perfectly and we get to celebrate the win with Rachel, whether or not we truly understand her winning hand.
"There's a line where Rachel Chu says, 'I'm not leaving because I'm scared, or because I think I'm not enough. Because maybe for the first time in my life, I know I am,'" Kerstein recalled. "This line to me was the whole movie right here. This is about identity. This is about a journey. This is about all of us. Between Michelle telling me how to construct this scene and that little kernel, I started building outward from this moment and then slowly building the scene of tit-for-tat moment between these two strong, female characters. It's our spiritual center that makes everyone weep. It's just incredibly powerful."
Featured Image: (L-R) MICHELLE YEOH as Eleanor, HENRY GOLDING as Nick and CONSTANCE WU as Rachel in Warner Bros. Pictures' and SK Global Entertainment's and Starlight Culture's contemporary romantic comedy "CRAZY RICH ASIANS," a Warner Bros. Pictures release. Photo Credit: Sanja Bucko