White Boy Rick Director Yann Demange on Capturing Detroit's Decline With Fresh Eyes
Detroit, the most American of cities, home of Ford and Motown, had by 1984 been, in many ways, been abandoned by America. It took an outsider, Paris-born, London raised director Yann Demange, to see this American story with fresh eyes and bring it to the screen in White Boy Rick.
"I didn't know the history of Detroit. I had just moved to America. I was blown away as I read about the history of the most prosperous city; it was capitalism at its best. Then came unethical capitalism and its effects on the people that were left behind," said Demange.
"We all grew up with America, all around the world, with literature, movies. Then you come here, and the prism hits you, and you see things for the first time," said Demange, who's best known for the drama '71 with Jack O'Connell as a British soldier trapped in Belfast at the height of the Troubles.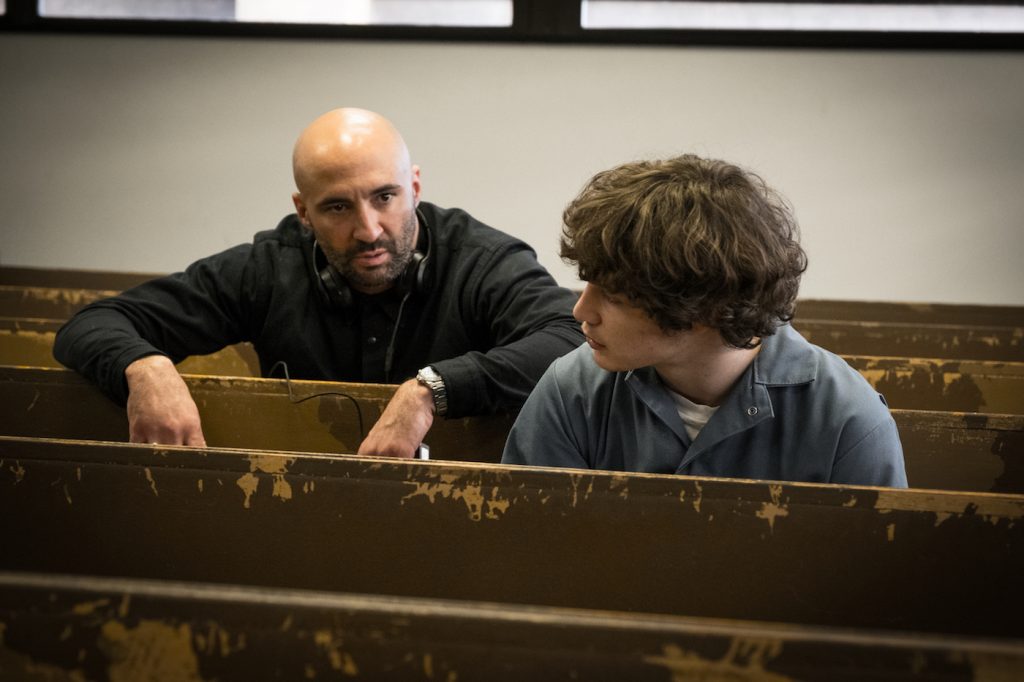 White Boy Rick is based on the true story of Rick Wershe Jr. (Richie Merritt, making his screen debut) who at 14 became the youngest informant in FBI history. The film begins with Richie at a gun show with his father, Rick Sr. (Matthew McConaughey). They sell modified AK-47s to local drug lords in gritty east Detroit where crack cocaine is creeping in. Young Rick's mom has left; his sister Dawn (Bel Powley) is drifting into drug abuse. Living across the street is his grandma and grandpa (Piper Laurie and Bruce Dern), feisty blue collar elders hanging onto a middle class that's disappeared into an economic downturn and urban blight.
Two FBI agents (played by Jennifer Jason Leigh and Rory Cochrane) visit Richard Sr. one day, pushing him for information about the folks he sells guns to. Soon, the FBI is using Rick Jr. to get information on the neighborhood's mostly African American drug dealers. Before long, young Rick's playing a double game hanging with some of the city's most powerful dealers, like Johnny Curry (Jonathan Majors) who christen him "White Boy Rick" while informing to the FBI and making big money on his own dealing drugs. At 17, he was convicted of drug trafficking and, in the era of "Just Say No" and the war on drugs, given a life sentence. After assurances from the FBI that it would cite his informant status, the government abandoned Rick to the court's harsh judgment. After spending nearly three decades behind bars in Michigan as a nonviolent drug offender, Wershe is set to be released from prison on Dec. 25, 2020.
This true crime story was fascinating, but it wasn't the full picture that Demange wanted to paint. "I had already passed on the [offer] a year before to acquire the rights to the story about Rick. I thought it was interesting, but I didn't see a movie. Then the spec script came along and it had the father-son story, and I saw a possible way into this," he said. "As I researched it, and researched Detroit, I was like 'Oh my God, this is what's happening now,' with Brexit, and the lack of empathy with the other. I saw all these connections."
McConaughey wanted to work with Demange after seeing '71 even in an important but supporting role. His character, Rick Sr., says the director, has "witnessed the fragility [of Detroit]. He was the bridge between two generations: from the 'job for life' to what his son Rick knows. He's seen this descent."
Carrying the film is Merritt, who was discovered in Baltimore during an extensive casting search. The film's themes of fathers and abandonment mix with Demange's rich visuals: the cars, clothes, music and wide open, vacant spaces and decrepit buildings all give a real sense of place and time, a "lost city," he says, even though the crew spent just two days in Detroit with most of the film shot in Cleveland.
"Michigan has no tax incentives, so it was debilitating," he said. He visited a skating rink in Detroit for a pivotal scene then recreated it in Cleveland. Authenticity was crucial to Demange; he didn't know about the African American skating subculture. A crew member told him "you have to get this right," he said. "He took me to skate clubs [in Detroit], we auditioned skaters who were passionate, and I researched it. The music we played in the clubs was on vinyl for a real analog feel; we had a real, messy live DJ then we put it on digital."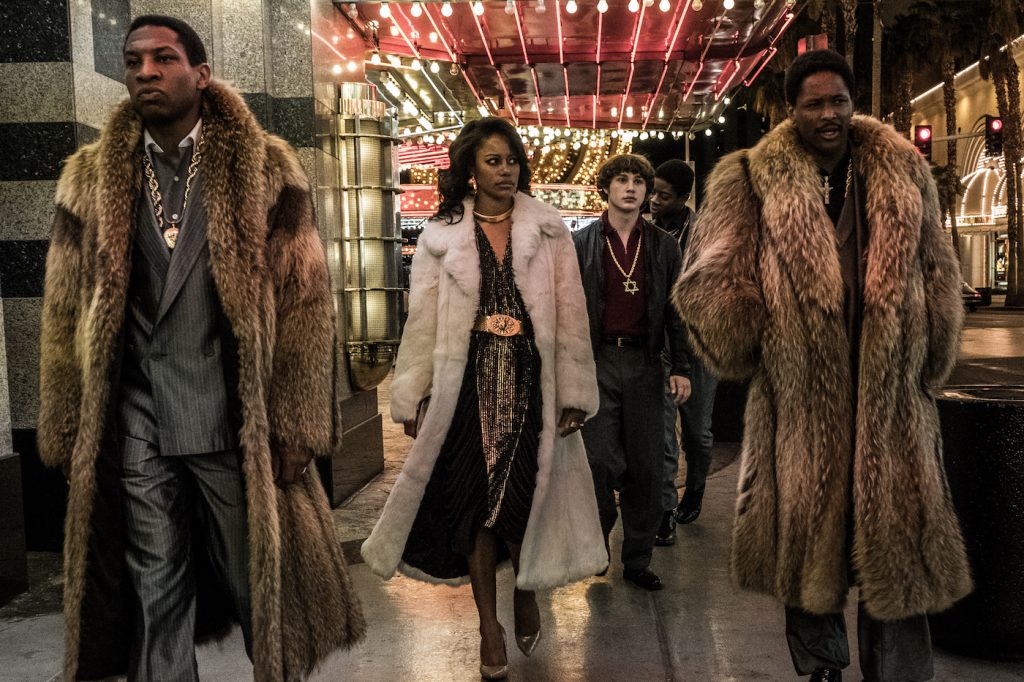 Majors, who plays gangster Johnny Curry, has already shot a second time with Demange. Major stars in the HBO episodic drama Lovecraft Country, which airs next year and for which Demange will direct some episodes. "Yann is a titan and a purist as far as film goes. As an outsider, he gives perspective, and there's something un-judgmental that allows audiences to look at it and have an opinion," said Majors. "There are no good or bad guys. There's an attention to humanity. He's not Irish but understood [the issues tackled in '71]. He's not American, but he's made a very American story about an American city that had declared war on itself: the war on drugs."
Featured image: Richie Merritt (White Boy Rick, left) and Matthew McConaughey (Richard Wershe Sr.) star in Columbia Pictures' and Studio 8's WHITE BOY RICK. Photo by Scott Garfield. Courtesy Sony Pictures.