You Are Not Ready for Fantastic Beasts: The Crimes of Grindelwalds' Baby Nifflers
However your Monday is going, it's about to get much better.
The spellbinding 2016 introduction to the world of J.K. Rowling's Fantastic Beasts series came with a slew of creatures of all shapes and sizes. The Thunderbird Frank saved the wizarding world from discovery by No-Majs, and the capture of the Erumpent was truly a spectacle, but it was the platypus-like Niffler that stole the show.
Attracted to all things shiny and expensive, Nifflers are pesky little furballs that would make both great pets and secure jewelry boxes, since they can stash their treasures in a pouch on their bellies. Newt Scamander (Eddie Redmayne) had one in his magical briefcase in Fantastic Beasts and Where to Find Them, and the creatures look to be coming back with a vengeance in the sequel, The Crimes of Grindelwald. EW shared the new images here.
Not only are Nifflers back, but there's more of them, they apparently come in different colors, and the babies have a penchant for chaos to rival their parents'.
The second image is a piece of concept art of the tiny critters. The first, however, is plucked from a scene in which Newt has to try and contain a group of baby Nifflers as they are "wreaking havoc," according to Redmayne (per EW). And the baby Nifflers aren't the only new addition to the film. There will also be at least one Kelpie, which is a shapeshifting water demon (one of which is the Loch Ness Monster); the moose-like Leucrotta; the Augurey, an owl-like bird whose screech foretells death; and numerous other unnamed beasts in the trailer, including some freaky, blue-eyed cats and a dragon made of fire.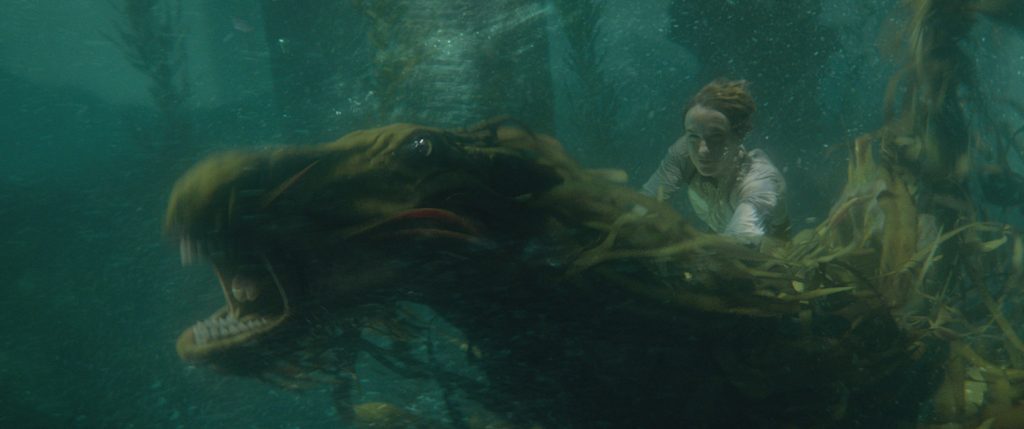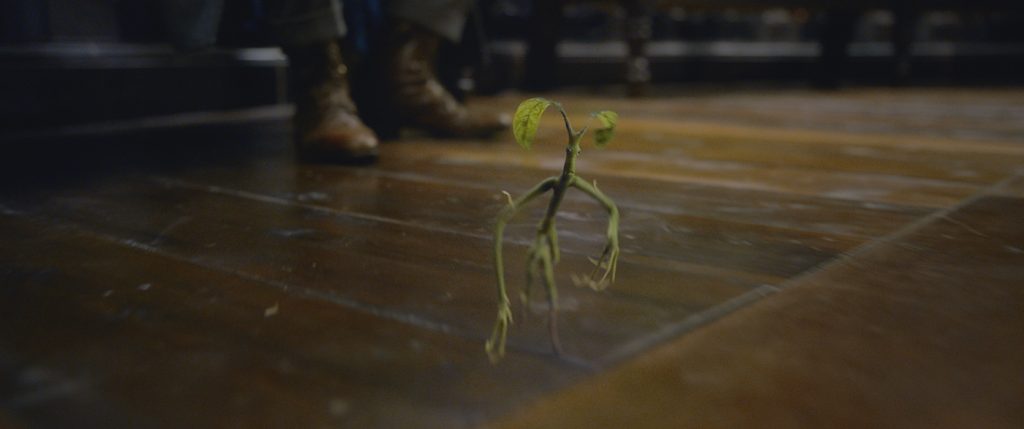 While we're sure to see baby Niffler laptop stickers and other paraphernalia any time now, that's not all there is to be excited for. Fantastic Beasts: The Crimes of Grindelwald introduces a young Albus Dumbledore (Jude Law), whom we're thrilled to see returning to the big screen after the character's legendary presence in the Harry Potter series. While he won't yet square off against his nemesis Grindelwald (Johnny Depp), the stage is sure to be set for it.
Fantastic Beasts: The Crimes of Grindelwald Apparates into theaters November 16.
Featured image: Caption: The Niffler in a scene from Warner Bros. Pictures' fantasy adventure "FANTASTIC BEASTS: THE CRIMES OF GRINDELWALD," a Warner Bros. Pictures release. Photo Credit: Courtesy of Warner Bros. Pictures