The Better Call Saul Production Designer on Jimmy's Changing Landscape
The inevitable transition from the affable Jimmy McGill (Bob Odenkirk) to the hardnosed Saul Goodman is becoming one of the most emotional evolutions on TV. As a whole, Better Call Saul is entering a season of transformation. Production designer Judy Rhee was charged with guiding Jimmy's world through great personal and professional changes in season 4.
"In the timeline of the prequel, we're getting closer to Breaking Bad," Rhee explained. "Just by that fact alone, we are going to start to take a darker tone more frequently than we have."
The good-hearted and charismatic flimflam man is only beginning to reveal characteristics of his acrimonious alter ego we met in Breaking Bad. So, what could so greatly destabilize Jimmy's worldview? Try the grisly suicide of his brother, Chuck (Jonathan Banks). The season opened with the smoldering ruins of Chuck's house left from the fire that killed Jimmy's beloved brother.
"The burned-out house is an actual location that we augmented practically and then enhanced in post-production with CGI," Rhee explained. "The house was a tremendous amount of work to make it look like it had been burned out and it's in a specific neighborhood where there were restrictions on what we could and could not do. With all of those accommodations, I think we achieved something very convincing."
Chuck's suicide was an act that promises to have lasting repercussions on Jimmy. He was launched into a state of shock spending the season premiere nearly speechless. Rhee's designs served as a physical manifestation of the devastation left behind. There was a lot of pressure in getting the setting right as it would serve as a reflection of the damage done in Jimmy's life.
"Chuck's house was the big one because that was what we were starting the season with," Rhee said. "It was a lot of work, and we had limited time, and it had to look a certain way, but it in addition to doing other locations and other set builds. It's never one thing that you have a deadline for. You're usually juggling three or four locations and three or four set builds. It's a lot of coordination that has to get achieved together with different departments."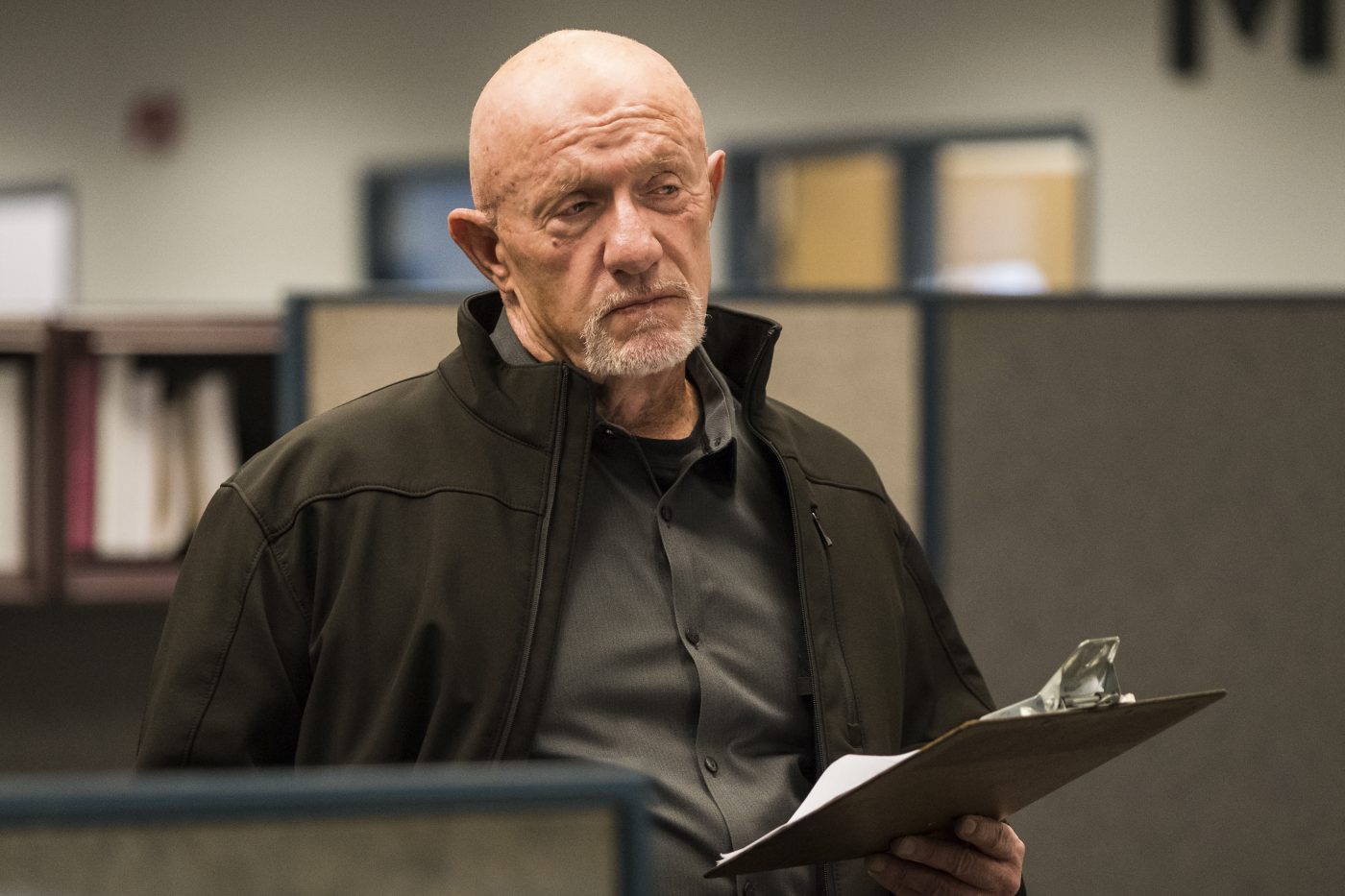 Chuck's death launched Jimmy into a state of flux that will have ramifications on his professional life. We, of course, know where his path will lead. However, the future isn't yet clear for Jimmy, and he stumbles along the way. That uncertainty means a lot of locations for Rhee and her team making time the biggest challenge.
"For Jimmy McGill, he has various work environments that we'll see throughout the season," Rhee said. "Each of them has their own personality and what those places will reflect is him trying to find himself and trying to get a footing on what is it he wants to do next, what it is that he's doing now, and all of this will contribute to him eventually becoming Saul. That was a lot of fun to design. All these environments do help reflect the storyline of where they are, where the characters are in each episode and in their evolution."
One of those characters that looms large in Jimmy's life is girlfriend, Kim Wexler (Rhea Seehorn). Kim is still nursing a broken arm from season 3 and faces personal challenges of her own while grappling to support Jimmy. That means making do in difficult situations which translates into logistical problems for Rhee to solve.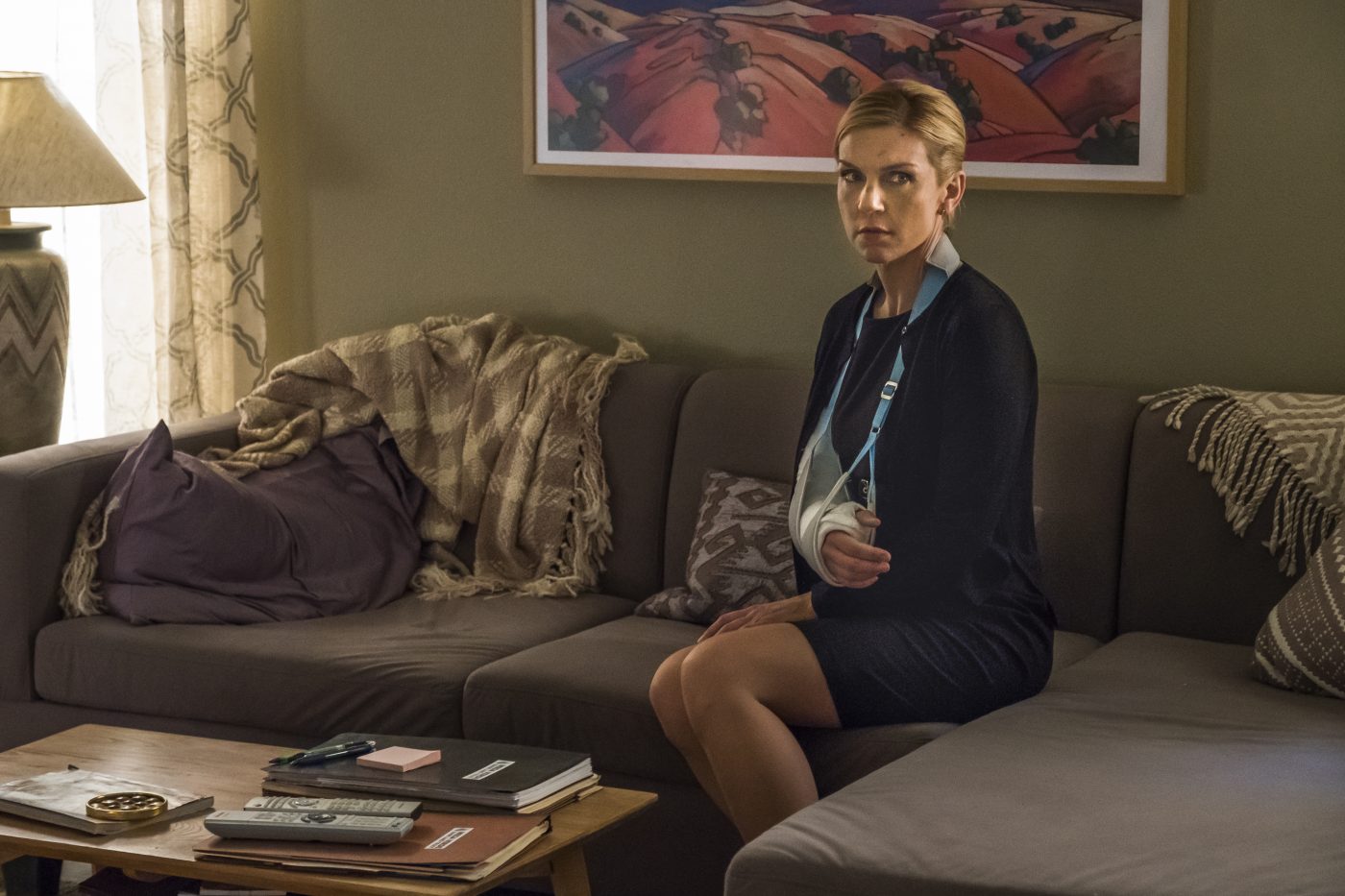 "The other aspect we pickup from season 3 is they've folded their law firm Wexler and McGill, so all the files and work stuff is now in Kim's apartment," Rhee said. "Some of the furniture is in there as well and is strategically squirreled away where they can still live and exist, but we see that evidence now being absorbed in their home living situation. Throughout the season, that develops as well, so you'll see that evolve with the characters."
All of these changes result in new locations that have not yet appeared on the show. The script required Rhee to design new spaces and figure out how they would function in the lives of the characters. Taking cues from what the writers visualized, Rhee designed a new world for the characters.
"For Kim Wexler, we are going to see a new work environment for her," Rhee revealed. "What we get to reflect in the design for that is her personal aspirations as an individual as well as her response to support Jimmy and be the caretaker for him. So those two decisions for her as a character will reflect in the visual design of this workplace."
Luckily, in many cases, Rhee did not have to start from scratch. Filming in Albuquerque gives Better Call Saul access to leftover resources from Breaking Bad and a familiar setting to operate in.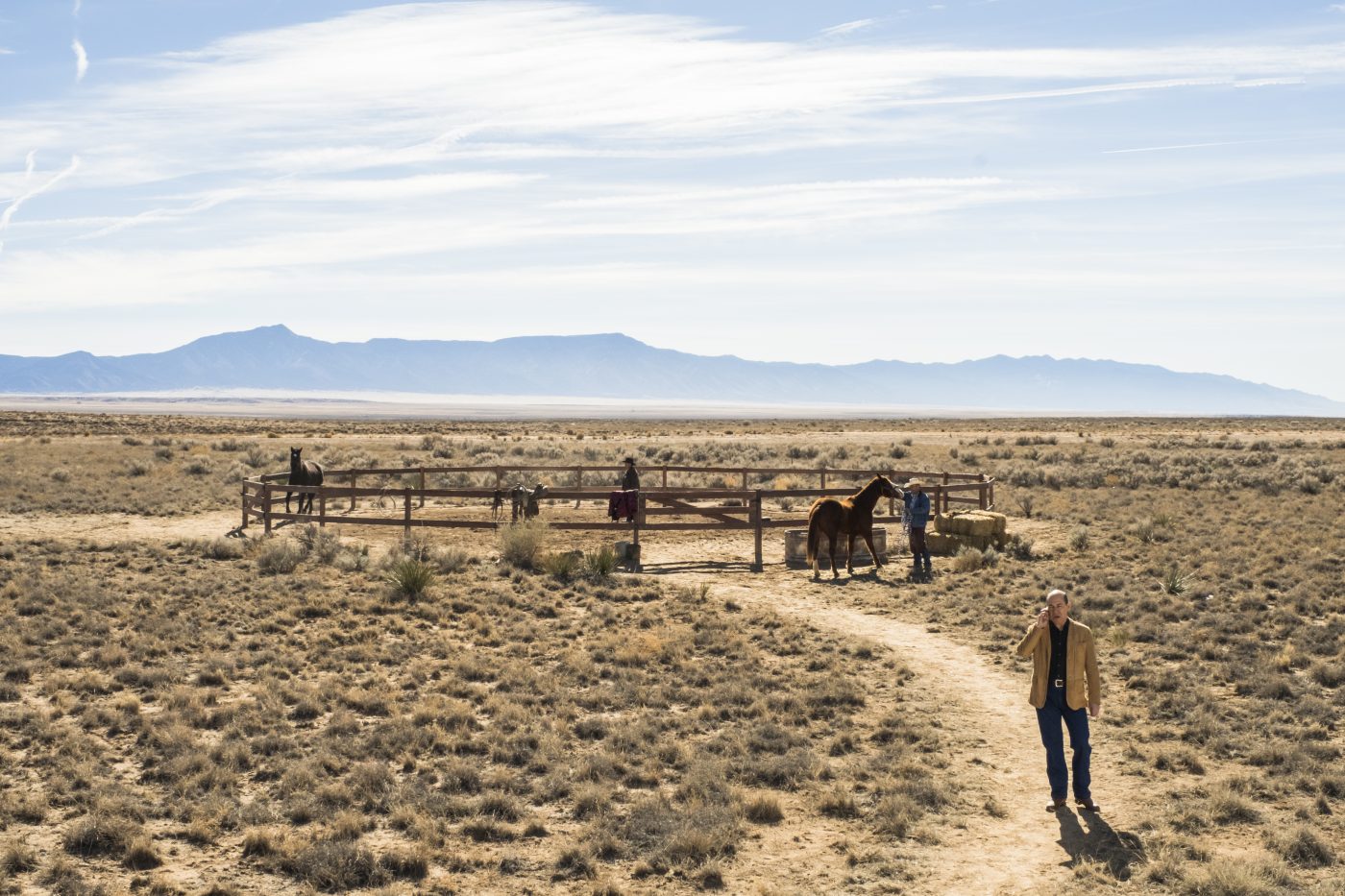 "New York right now has 65 shows shooting there, and I know that this town is stretched right now to accommodate all those shows with technicians," Rhee said. "For a place like Albuquerque, anything beyond four or five shows, you start to get stretched in the labor pool. I felt very fortunate that we were one of two shows in town and we had some of the best people there, and they know where to get things and whether or not you have to purchase set dressing online or get them from L.A."
Knowing the landscape means being familiar with available locations. Some scenes can be shot in existing locations, but Rhee says building sets is often more practical. With time restraints, Rhee's team has found shortcuts to deliver a convincing setting in a brief window. On screen, the scenes shot on stages and real locations are indistinguishable.
"We shoot at a lot of locations that we augment and modify," Rhee explained. "We took over a lot of empty spaces that were completely empty, and then we transformed it. Usually, because we need it for long periods of time, it's very challenging to take over a functioning business. We built a fair amount of sets on stage. That's always been the power of illusion in the way that it's built and painted and dressed and lit and shot that we do convince the audience that you're actually in a real place somewhere on the street."
In fact, Rhee's goal is for the audience to think about her designs as little as possible. The better they work in the story, the better she has done her job.
"[Production design] is such an integral part of the storytelling and you're experiencing visually when you watch a movie or watching TV shows. Good production design should not be distracting. It should really stay integrated into the story so that you're not looking at the lamp or looking at the wallpaper. You're so heavily immersed in the story that you don't even realize that there was wallpaper or that lamp was standing next to that person speaking."
Featured Image: Bob Odenkirk as Jimmy McGill – Better Call Saul _ Season 4, Episode 2 – Photo Credit: Nicole Wilder/AMC/Sony Pictures Television