Spider-Man: Far From Home Gets a New Logo
We've all accepted the cognitive dissonance of there being both a Spider-Man and Guardians of the Galaxy film on Marvel's slate even though Spider-Man and the Guardians of the Galaxy were snapped out of existence by Thanos in Infinity War. In the MCU, these types of things are possible. We know that because, in the MCU, it's possible for there to be a Thanos in the first place (let alone a friendly neighborhood Spider-Man.) We've now gotten our first glimpse at the new Spider-Man: Far From Home logo, further cementing the fact that Peter Parker will somehow be re-materialized in Avengers 4.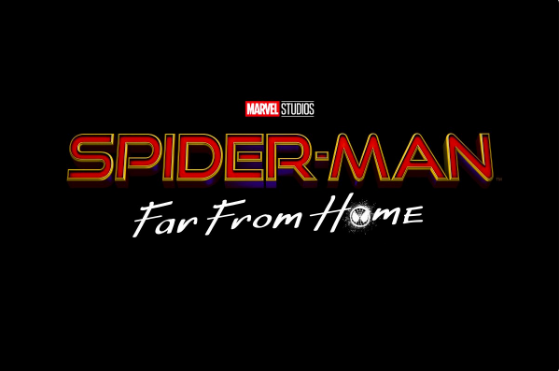 The logo is…a logo, we know. What the release of the logo means from a studio standpoint is, however, that Far From Home has officially begun the long wind-up to its July 5, 2019 premiere. Between now and then, a lot will happen. We'll get our first glimpse at possible Spider-Man savior Captain Marvel on March 8, 2019, and then, we'll see how our dearly departed superheroes find their way back to corporeal reality on May 3,  2019, when Avengers 4 hits the theaters. The fates of not only Spider-Man and the Guardians, but also Black Panther and Doctor Strange (let alone half the universe) will be ultimately resolved in that film. That is until Marvel's Phase 4 presents a brand new galaxy-threatening supervillain.
The rest of what know about Spider-Man: Far From Home careens from the known knowns (most of the cast, at least one location) to the known unknowns (will Hydro-Man be the main villain?). We're still not even sure if Jake Gyllenhaal is Mysterio or not. We definitely know that Spider-Man will be leaving his beloved Queens neighborhood take his web-slinging prowess on a more global mission, but we have no idea why he's headed abroad or how it connects to the larger MCU.
Featured image: Marvel Studios' AVENGERS: INFINITY WAR..Spider-Man/Peter Parker (Tom Holland). Photo: Film Frame .©Marvel Studios 2018