SDCC 2018: Location Managers Discuss How They Find the Perfect Spot to Film
They found Jumanji in Hawaii, Skull Island in Vietnam, Hogwarts in England, and Wakanda in South Africa.  The script calls for a 1970's gas station or a Jane Austen-era house of an earl or the topography of another planet? Location scouts are the visual artists and logistical wizards who find the places that you see on the screen and oversee all of the details to make sure the crew has what they need and that, like Boy Scouts, they leave the place better than they found it. Six location scouts talked about their jobs on a San Diego Comic-Con panel presented by the Location Managers Guild International, starting with a sizzle reel showing some iconic movie settings alongside the original photos panel members took to present to the director and production designer.
There is no set training for location management, and the panelists mostly arrived at their jobs via other positions on the crew. Moderator Scott Trimble (Bad Times at the El Royale, The Cabin in the Woods) began with a degree in archeology, worked as a background extra and a production assistant.  Scott Alexander (Stephen King's It, Orphan Black) said he got summer jobs working on TV shows, "saw the craziness going on and said, 'This is what I want to do.'"  Duncan Jones (Aquaman, Thor: Ragnarok) was a dolphin trainer at Australia's Sea World, which led to work on "Flipper." Manny Padilla (The Man in the High Castle, Transformers: Age of Extinction) said that coming from LA, "It's always been in my back yard." Golden Swenson (Face Off, The Dark Knight Rises) told us he began in San Diego, which led to working on reality show locations, including eight seasons of Survivor.  His story of shooting "The Last Ride" in the very convention center where Comic-Con was located was a big hit with the audience, especially when he described a scene with Dennis Hopper stealing a car shot in the center's cavernous Hall H. Georgette Turner (Wonder Woman, Fantastic Beasts and Where to Find Them) began as an actress. She saw herself as a leading lady, "but I kept getting cast as a hooligan or a nurse."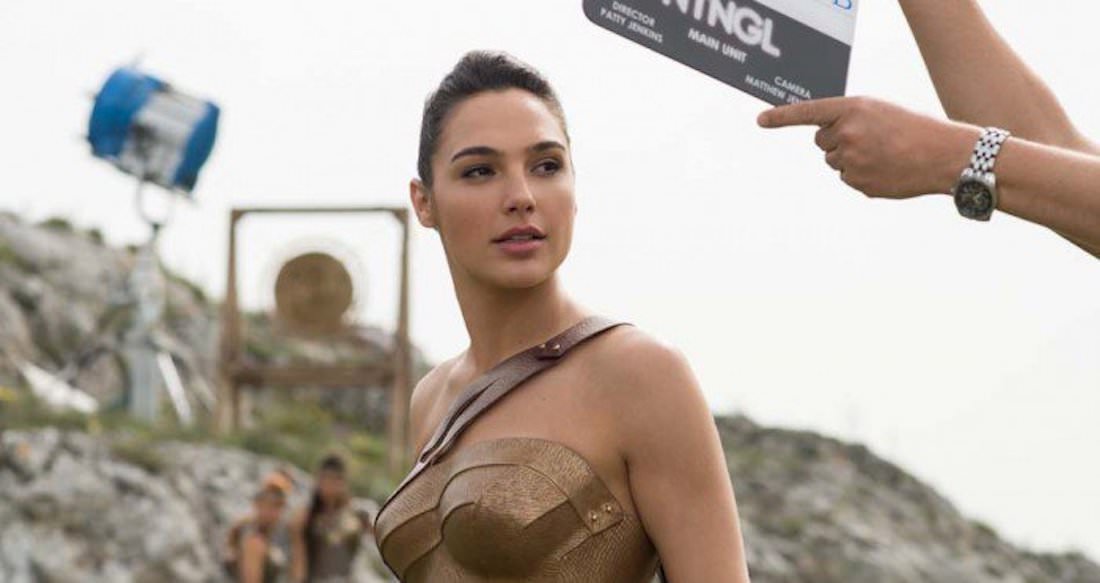 Padilla explained that their job is to take the creative vision of the writer, director, and production designer and "turn it into reality. We give them options, narrow it down, and then handle all of the permits, trashcans, port-a-potties, places to prepare and serve food, and parking spaces" for a crew that could include hundreds of people and all of their equipment.  "It's kind of like a moving circus."  They have to coordinate with local police and fire crews and make sure the area is safe for the cast and crew. "And most important," he said, "is preservation. We leave it the way it was, if not better."  Sometimes pre-production schedules are so long that they come on board before the director, and just do the best they can, based on the script, preparing a number of options to present when the director is selected.
Turner said her most complicated location was probably London's historic Trafalgar Square, for Edge of Tomorrow.  Nine months into pre-production, "Tom Cruise came in with his writers and said he wanted to land a helicopter in Trafalgar Square."  That ultimately required closing 36 roads and diverting 122 bus routes, and booking all the rooms in all of the area hotels.  Plus, that meant three helicopters landing there – one for the stunt, one with the camera, and one to bring Cruise to the set. They had to rent a local cricket ground for them to land on, promising that they would not knock over the historic wicket. But "sometimes things go wrong with 40-year-old helicopters" and they did.  "It was an expensive put back."  They take pictures of everything to make sure that they can restore the locations accurately.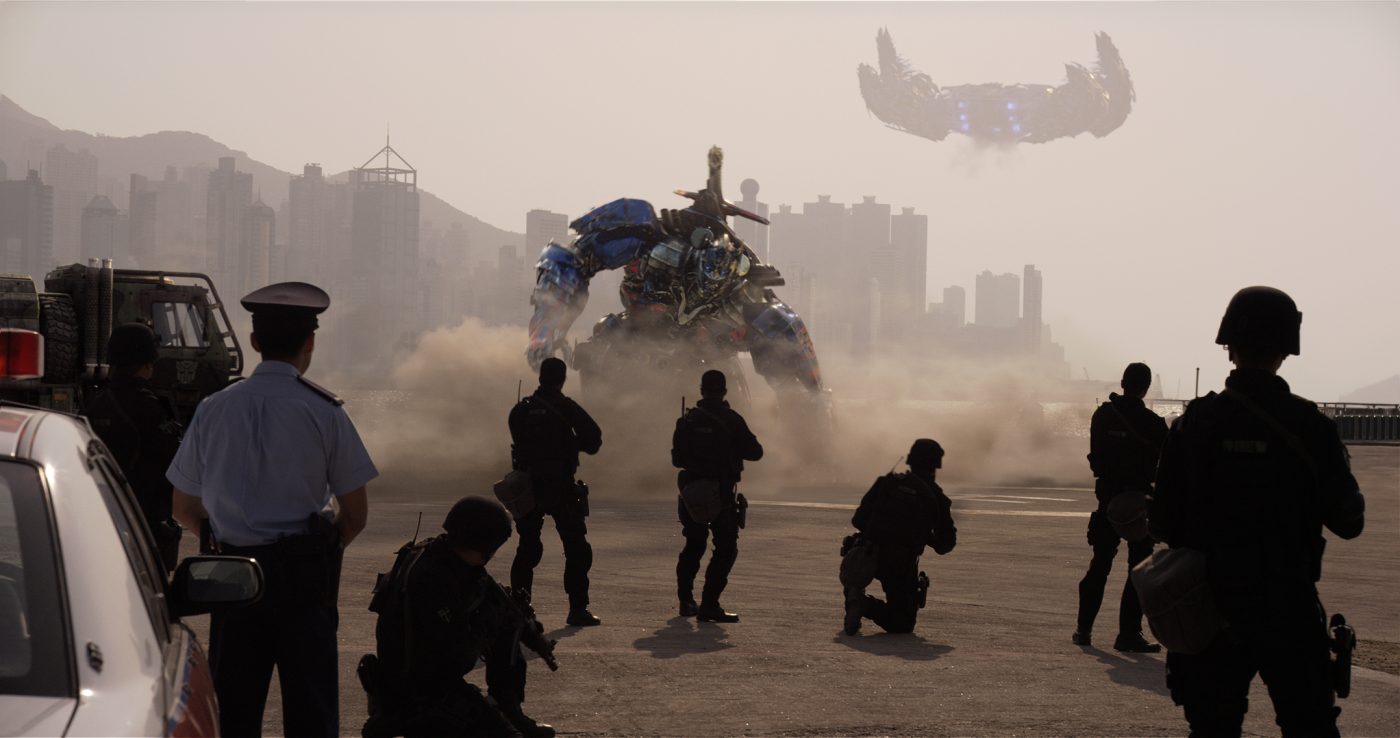 Golden spoke about the importance of being flexible and innovative.  The script for Transformers: Revenge of the Fallen had a scene set in Egypt. But they filmed in Jordan when that location was more convenient, as they discovered when Jordan invited location managers for a visit.
Superhero movies pose some daunting challenges, including fans. Jones explained that the location manager has to prepare ahead of time, engaging with the communities and preparing for a lot of interest from people who want to see the stars.  For one shoot, they thought they would need only 30 police officers for crowd control. They ended up needing 120 when twelve thousand people showed up. Location managers also have to be generous with "mitigation" – gift cards, donations to local charities, and other support for local businesses and residents.  Turner had a favorite story of two elderly local women on a British location who lived in a house that wasn't even going to be on camera, but lived nearby. When Turner's supervisor found out that their greatest dream was to visit their ailing brother in Australia, the production first added their house to the shoot and then got them plane tickets.
There is increasing focus on environmental concerns as well. "Everyone has a car. The footprint is huge.  So there's a huge amount of work to do to assess potential impacts and mitigate any damage."  On one project, they brought in a university group to provide an independent assessment of the project's effect on the local koala population. Jones said they try to check four boxes: social, economic, environmental, and cultural, to make sure that all four are addressed and the communities come away better and with good stories about the film and filmmakers.
Digital effects have "opened up more sensitive locations," Alexander said. Places that could not withstand fires or explosions can be used now because those can be added or enhanced later with CGI.
All of the panelists love their jobs, which take them to locations all over the world, including some that ordinary people never get to see – except on a movie screen.
Featured image:  Black Panther (Chadwick Boseman). Ph: Film Frame. ©Marvel Studios 2018