Ibiza Director Alex Richanbach on Mixing the Perfect Comedic Cocktail
For his sophomore directing gig, Alex Richanbach (We Are Young) opted for a little quirkiness, a lot of romance and a whole load of laughs. The film is Ibiza, streaming now on Netflix and starring Gillian Jacobs, Vanessa Bayer, Phoebe Robinson and Richard Madden. Jacobs plays Harper, a thirty-something New Yorker who jumps at the opportunity to travel to Barcelona for an important business meeting. When her pals, portrayed by Bayer and Robinson, tag along, comedic mayhem ensues — with Harper hitting it off with a DJ in the beautiful Spanish city, and then finding herself on a crazy adventure with her besties in tow to reconnect with him.
Ibiza reunites Richanbach with Lauryn Kahn, who wrote the script for the 10-week shoot in Serbia, Croatia and New York. The pair met years ago while working for director/producer Adam McKay (The Big Short, Step Brothers) and then collaborated for the website Funny or Die. McKay as well as his Gary Sanchez Productions partners Will Ferrell and Kevin Messick are among Ibiza's producers.
The Credits caught up with Richanbach to chat about re-teaming with Kahn, finding the perfect cast and dedicating his film to a beloved comedian and mentor. Edited interview excerpts follow.
Tell us about your relationship with Lauryn. I read that once she got the greenlight on the script, she knew you were the one to direct it. What were your first impressions of the script and did you feel the same?
LK and I were both assistants on Step Brothers. She was Adam McKay's directing assistant and I was a production office PA, so we knew each other a very long time. And when we got to Funny or Die, we kind of reconnected and started working together and collaborating on a lot of videos. During that time she wrote the script — at the time it was called I'm in Love With a DJ — and she sent me a rough draft of it and I really loved it from the get-go. I just thought it was such a fun trip and such a great opportunity to put a great cast together and see them all kind of play off one another on this adventure journey. Then the film was in development for a long time, and I think around November of 2016, they knew they were gonna make the movie with Netflix, and she called me and I was thrilled to get the call, because I always felt it would be something our two voices could really collaborate well on. It's really been a dream come true.
You were integrally involved in the casting for Ibiza, yes?
Yeah, I'm very lucky. When I came on board, I was able to be involved in the casting of everyone who was in this film. So top to bottom, all people that I was very, very thrilled to be able to have in the movie.
Were you able to get everybody you wanted?
Yeah, Gillian was the first one in. And to that point, I thought with her, she's got such an incredible ability to be the straight person in a comedy, where she can carry all the story, all the romance, they all play on her face. She's also incredible at hitting her own jokes and knowing where everybody else's jokes are and setting them up. I really think she's one of the more gifted comedic actors in that way. She was the first person we all really wanted and we were very lucky that she also wanted to do the film. And then she really opened up the door to who the rest of the cast was going to be. You know she got people very excited about the movie, so people wanted to work with her, and then who would you want to be friends with Gillian? And so Vanessa and Phoebe were both people that we had sort of, in a dream scenario, thought that this would be a great trio and for that to work out was pretty incredible.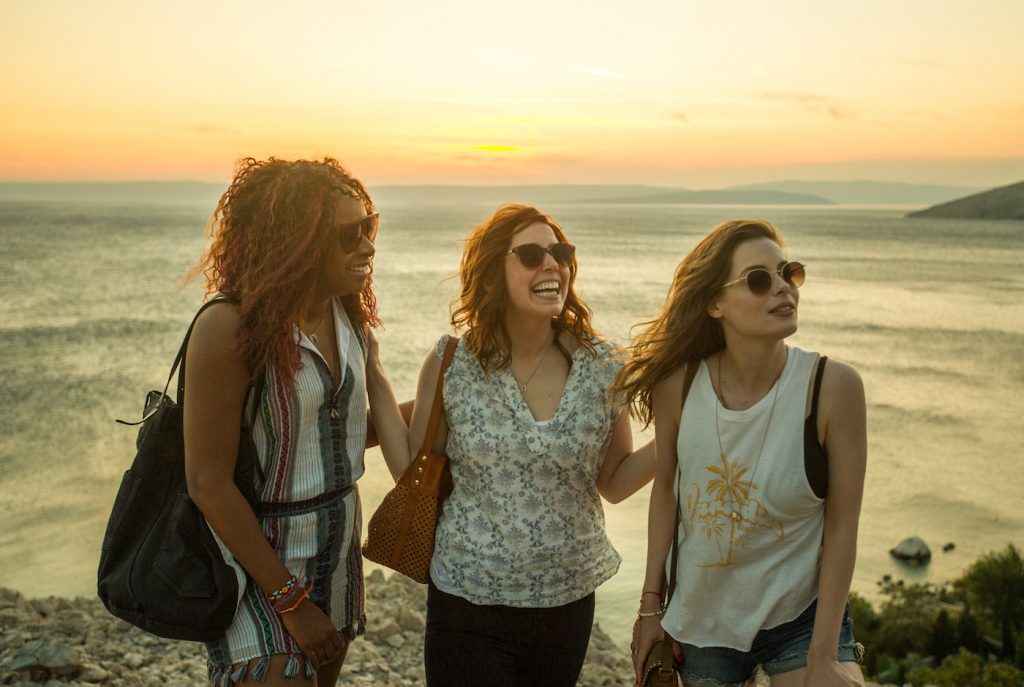 There are quite a few club scenes featuring electronic dance music (EDM), which seems almost like a character in the movie, representing youth and freedom, letting go and being true to yourself, which is part of Harper's journey.
I completely agree with you. Lauryn was very familiar with EDM. When I came on board, something that we talked about was that I was not familiar with EDM and I was sort of experiencing this as we were making this film. I shot with EDM producer and DJ Martin Garrix for a night, discovering and realizing how fun it was and what a great experience it is to be in a club and feel that music and feel the crowd all feeling it together. And that really became an inspiration for Harper. We wanted to see Harper feel that. You see her realize it's something more than what she thought it was, and she's kind of taken by it.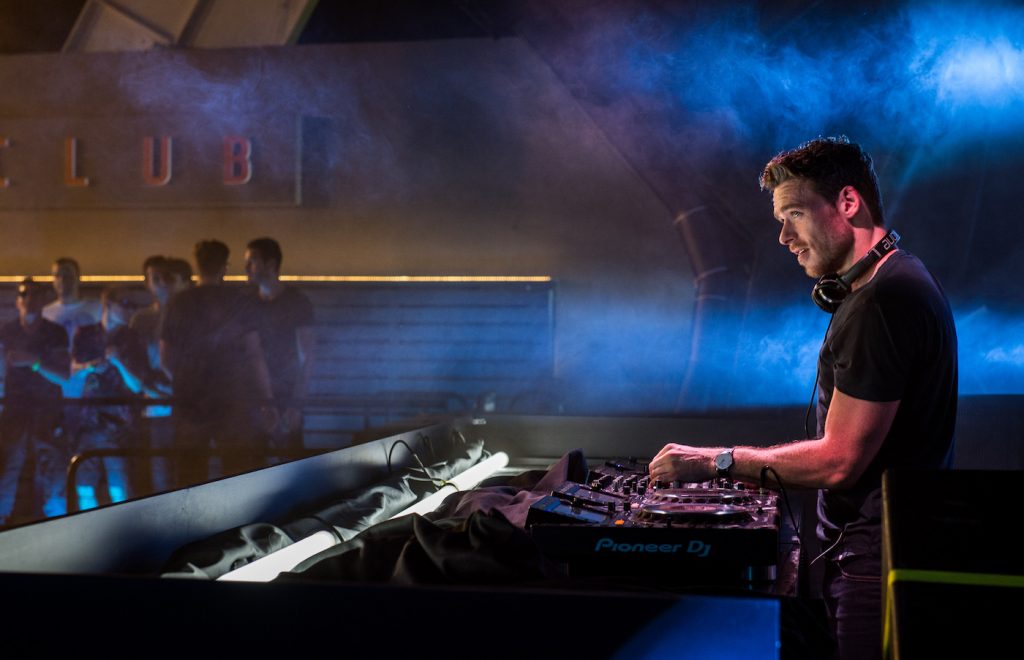 What are the challenges to film those scenes, with the lighting, the extras, etc.? I read that you were dealing with an impending storm while preparing to shoot in a roofless club, but you pulled it off! You must have been so relieved to get those scenes shot.
We shot those club scenes right in the middle of production and it was kind of that thing that's looming over you the first few weeks. We know at some point we are going to go into these clubs and there's gonna be a thousand extras and a light show and flames and confetti and all these things, and we're gonna have to do a comedy film in the middle of it. (laughs) So we prepped it for a long time and we adapted those clubs — those are real clubs that we sort of retrofitted to work for our film — and we brought in a great lighting design team, a team that actually works with Martin Garrix that was very helpful to us. And Danny Moder, our cinematographer, was just an incredible collaborator. So we were running five cameras at a time and I really wanted it to feel real, so we completely filled the club with people and we did all of our scenes, all of our set pieces, right in the middle of these extras. And you know the cast was incredible. They were off book for every scene that took place inside the club. And even when we had that night with the storm moving in, no one went to their trailers, no one ever backed out from the challenge. Everyone was just in it and ready to go all the time.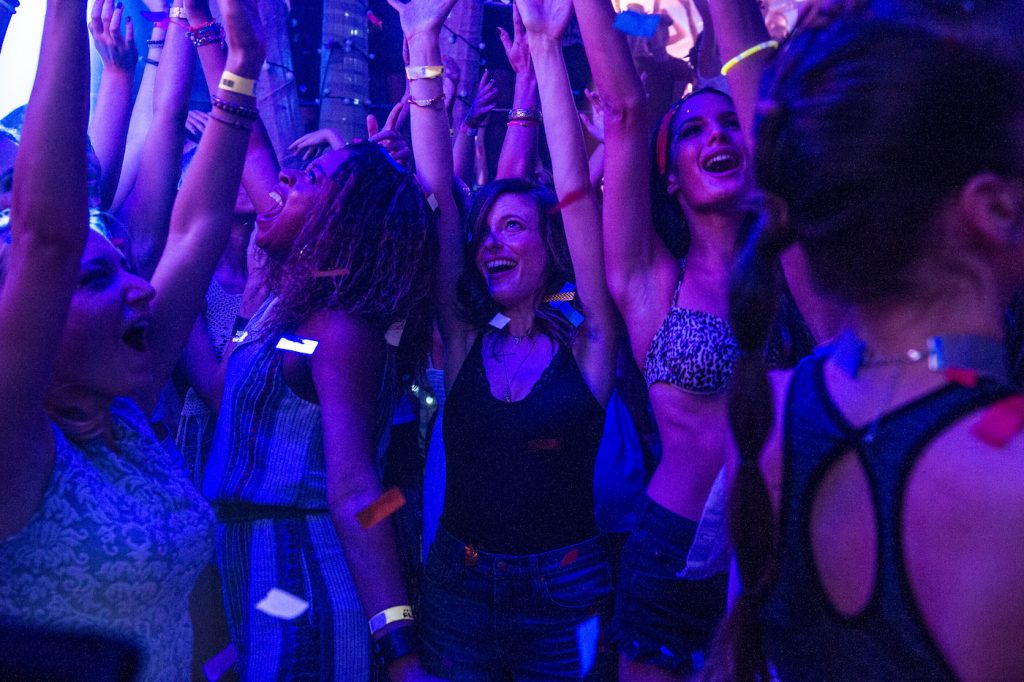 Why do you think this cast and crew clicked so well?
We worked really hard to put together a group that we thought would be friends, that we thought we could all get along with, and that we would all enjoy each other's company. Everybody came out early to Europe and we spent a couple of weeks getting to know each other and rehearsing, and we just had a lot of fun with each other. You know, we had every dinner together. We just did everything together and it became a really supportive group. We just got very lucky with the chemistry.
At its core, Ibiza is a female friendship movie. What sensibilities about such a relationship did you bring to your directing?
Well, I think that the key is listening. With anything I'm directing I'm trying to listen to the cast and the writer and it's sort of what's the most honest way to tell the story about these people. In my whole career, I've always worked on very diverse projects, with lots of women, lots of projects that are maybe focused toward an LGBTQ audience, and so directing something that's maybe outside of myself is something that I'm comfortable with. I have an incredibly supportive and great group of girlfriends in my own life, but it really did come down to trying to be honest to the people that you're portraying and listening to those people, both in terms of the real people who are playing them and Lauryn who wrote it, but also the characters that are forming as we shoot.
What impact do you think your leads had on you?
Well, I cast three people who I truly love their voices. You know I really wanted strong individual voices to become and make the characters their own. And so all three of them were so expressive and so open to the idea of putting themselves into the characters that I just learned a lot. We spent a lot of time just sitting around and talking about their experiences in show business — this is all last summer, before the wave of #MeToo and Time's Up — and it really opened my eyes to what a hard job women in comedy have and what a special strength all three of those women had.
I saw in the credits you've dedicated the film to Garry Shandling. Why so?
While I was at Funny or Die, I was lucky enough to get introduced to Garry Shandling through Adam McKay and Chris Henche. We eventually became really close friends, and we lost Garry not long before this movie came into my life. He was just an incredible friend and mentor and really like a family member to me. I often would try to think about his advice every day and the things I learned from him over the years. I just feel so lucky to have gotten to know him and to have him influence my life, and that was something that was really important to me, to give that dedication to him.
Featured image: L-r: Phoebe Robinson, Gillian Jacobs and Vanesa Bayer. Photo by Aleksandar Letic/Netflix.