Howard Director Don Hahn on the Legendary Composer Howard Ashman
The name Howard Ashman —  the subject of the new documentary, Howard, that premiered at the recent Tribeca Film Festival  — might not immediately ring a bell. But you probably have hummed along to the timeless lyrics he wrote in collaboration with composer Alan Menken for the now-animated classics that led to Disney's 'toon revival in the late 80s and early '90s and continue to endure today.
The catchy words he penned for the Calypso ballad Kiss the Girl from 1989's The Little Mermaid and the Oscar-winning title tune from 1991's Beauty and the Beast just helped two American Idol contestants to advance to the next round of voting earlier this week. And now that Disney is giving The Little Mermaid and 1992's Aladdin the same live-action treatment with CGI effects as it did to last year's blockbuster makeover of Beauty and the Beast, his work is as relevant as ever.
But as Howard reveals, the Baltimore-born playwright (he did the musical stage adaptation of Little Shop of Horrors) was more than just a clever wordsmith. He re-invented how the House of Mickey Mouse presented their animated fairy-tale musicals, a genre the studio had abandoned after 1959's Sleeping Beauty. His experience in theater taught him the importance of a "I Want" song that defined the lead character's  hopes and desires while allowing the audience to root for them. As a storyteller, he wanted each lyric to move the plot along. And he also got into shaping the actual production and coached singers to use their physicality to put more oomph into the songs.
Little wonder that Howard director Don Hahn, who worked closely with Ashman as a producer on Beauty and the Beast –the first and only traditionally animated feature to be nominated for a Best Picture Oscar — has said of Ashman, "To us, and to our generation, he was a Walt Disney-type."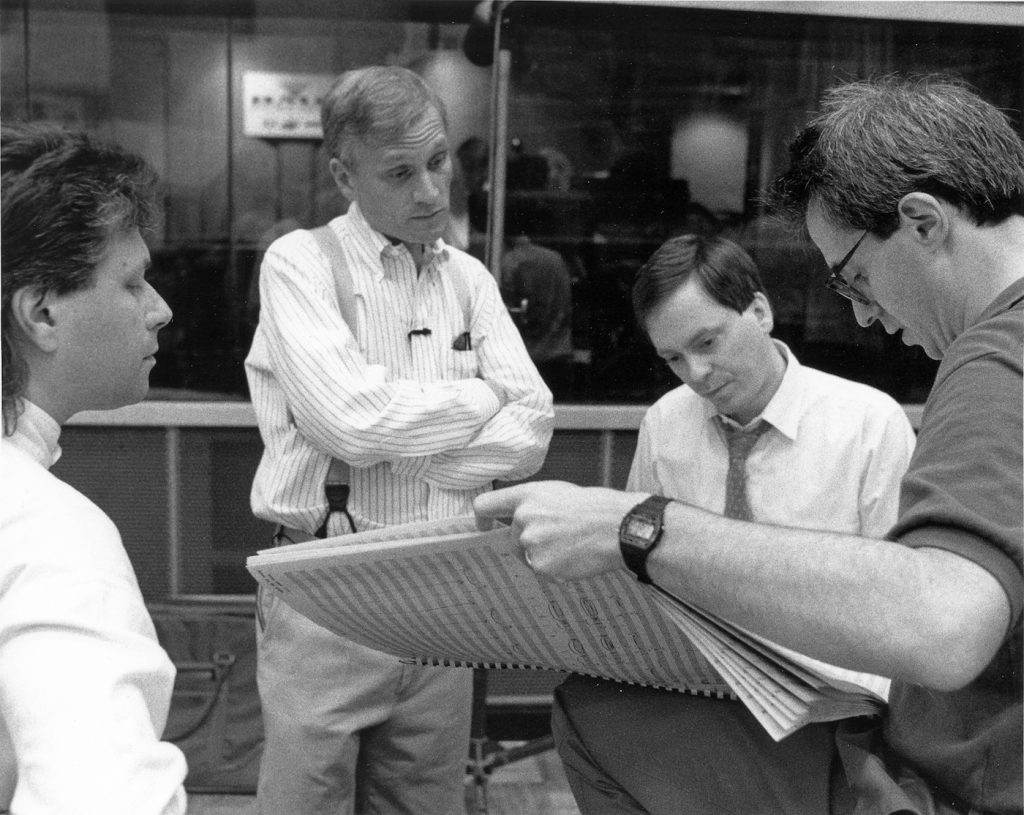 If you want to know more about Ashman —  who died in 1991 at age 40 after suffering complications from AIDS at a time when those with the disease were stigmatized — you won't do better than Howard, an intimate and revealing warts-and-all look at someone who gave so much to the arts in such a short period. Hahn, now an independent producer after working at Disney since the '80s era of The Fox and the Hound and Who Framed Roger Rabbit?, speaks about why he felt compelled to pay tribute to his late colleague and how his influence continues to pay off for Disney animated features today.
Congratulations on Howard's reception at Tribeca. What was the highlight for you? Did you get any nibbles for distribution?
It was great. Four screenings sold out and there was good press reactions. I tried to present Howard's story in an untold way. We got a lot of industry screenings at the festival and there were some really interested in the film's commercial potential.
You use a lot of never-seen-before archival material – footage, recordings and images provided by Howard's sister Sarah and his partner Bill Lauch – to bring Howard alive onscreen.
Since I consider him to be one of the best storytellers of the 20th century, I wanted to make a movie that allowed Howard to tell his own story and let the audience feel like they spent 90 minutes with him. It was a two-year treasure hunt to find footage and recordings. At first, the documentary was going to be 40 minutes long, using talk shows and radio interviews  along with research from Indiana University, Howard's alma mater, and his appearance at the 92nd Street Y. But after nine months or so we knew we had enough. Then a reporter called up one week before the final mix saying he had a recorded interview from the 1989 press junket for The Little Mermaid in Orlando, Florida. All sorts of people helped out.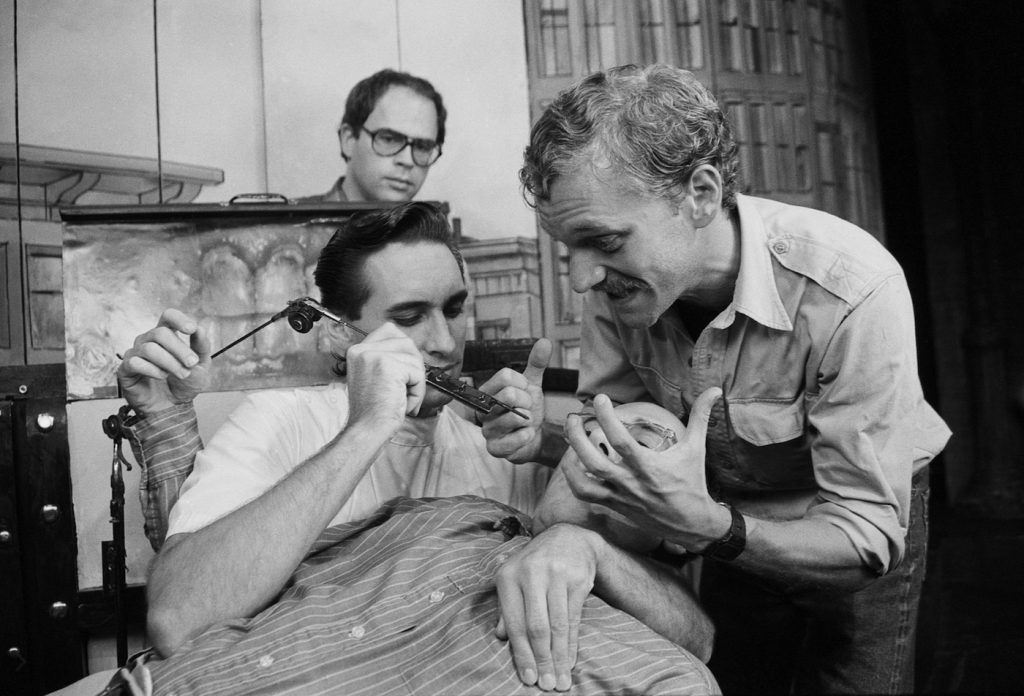 You and Peter Schneider, the former president of Walt Disney Feature Animation, paid homage to the studio's second golden age of animated films as co-directors of a 2009 documentary, Waking Sleeping Beauty. Part of that film focused on Howard and his lyrics  and other contributions – in fact, seeing him in action was my favorite part of the film. When did you have the idea that you should do a second documentary devoted just to him?
I wanted to show his own fairy tale coming true. How this Jewish gay kid from Baltimore affected both Broadway and the art of animation. That documentary focused more on the studio executives like Jeffrey Katzenberg and Michael Eisner. I always thought there was a bigger story to tell on Howard. A couple years ago, I met with his sister. The family really opened  his archives at the Library of Congress for us. There were lyrics and sketches, all sorts of material. You think you know someone when you work with him but we found so much more.
Do you remember when you first met Howard and what you thought?
Howard worked on Beauty and the Beast in London and was not connecting with the material. He  storyboarded the first 20 minutes. But then they reached out to him for The Little Mermaid and he thought, "Great. I'll take over work on this." I didn't know him well on a personal level , but he was always good to me and collaborative. He was very focused on the work and believed in his ideas so much. It was best to stay out of his way.  He had a lot of empathy and knew what it meant to be human. He was the smartest guy I ever knew in my career. With Aladdin, ever since he was a boy, it was his dream to do that. He brought it in. The great thing was not to do the Arabian Nights literally. Let's do Fats Waller (the blues man who influenced the Genie's song Friend Like Me). Do The Little Mermaid not as Hans Christian Andersen Danish, but Caribbean Rastafarian.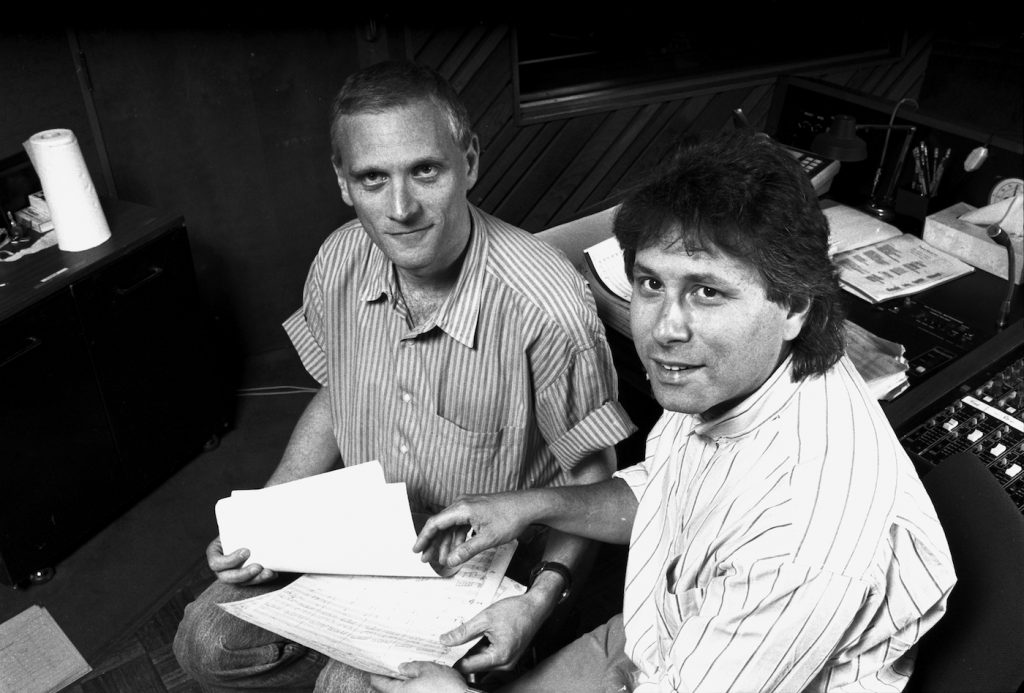 Disney animated features continue to be influenced by theater veterans. And many of them in turn were influenced by Howard. That includes Robert Lopez from Frozen and Coco as well as La La Land's Benj Pasek and Justin Paul (who are involved in the new Aladdin).
They and Hamilton's Lin-Manuel Miranda, who wrote songs for Moana and is working on the live-action The Little Mermaid,  grew up with Howard's lyrics. He had a command of language and musical theater. He wanted songs that moved the plot, not stopped the movie.
What is your favorite Howard Ashman lyric?
I think it is Beauty and the Beast. It is restrained and poetic. It's not about beauty. It's about a tale as old as time and the sun rising in the East. It is sophisticated and clever.
What are you doing next?
I am working on the remake of The Lion King (Hahn produced the 1994 animated original of what is still the highest-grossing traditionally animated feature ever) with Jon Favreau directing. It will be out in May 2019.
Featured image: Howard Ashman and Elen Greene rehearse "Little Shop of Horrors." Courtesy Warner Bros. 
Featured image: Howard Ashman and Elen Greene rehearse "Little Shop of Horrors."