Striking a Balance of Cruelty and Whimsy for the Score of A Series of Unfortunate Events
Child marriage, infant abuse, insatiable greed, and murder plots do not seem like the makings of a family program. And yet, Netflix's A Series of Unfortunate Events achieves just that by channeling the highly stylized essence of Daniel Handler's classic thirteen book series for young adults. Now in season 2, the plots have grown wackier and darker. The show is reliant on composer Jim Dooley to maintain levity. Dooley can attest to the music's influence, namely because has heard what happens when things are not quite right.
"It is a really interesting balance that we have to achieve with this show," Dooley said. "We try things to see how they're going to work, like, 'Let's take out some music here.' And so we did and then what we found was it actually got a lot more sinister without the music in. It took this dark turn that we didn't expect once the music was removed. Having that layer of whimsy helped keep it light, even when sometimes the subject matter gets a bit dark. Or sometimes you want to have dark with dark but I'm really there to help shape all of these things into this delicate balance of being dark and fun at the same time."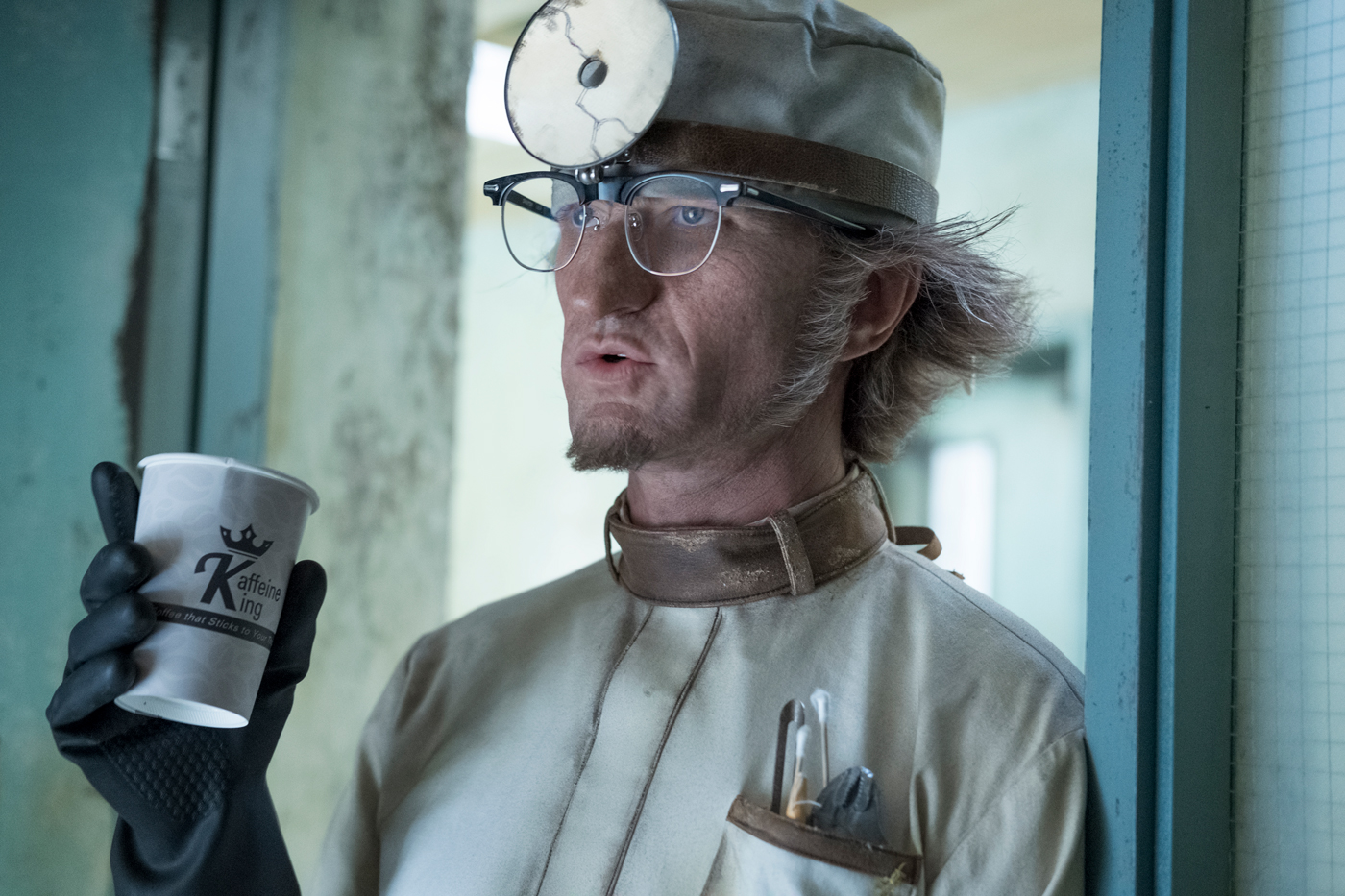 The Baudelaire orphans navigate a world of exaggerated childhood fears filled with ruthless villains. The show's adults serve as incompetent guardians incapable of protecting them from the evils of the world. The surreal subject matter is reflected in a somber and imaginative score. Dooley's work is extremely musical and the emotional equivalent a rainy day adventure with excitement and danger lurking just beyond every phrase.
"Fundamentally, there is nothing natural about this world as it relates to the world that we live in," Dooley said. "What we have to do with the score is really we are reinforcing what are the rules of this fantasy world. It's really about coming up with the right colors and reinforcing that it's going to have some fun and some movement. It's very active and that is really to keep you rooted in the sensibility and the color scheme of this world."
Themes, characters, and locations (or in the case of Count Olaf, an endless rotation of disguises) dictate those musical colors. Suspended beyond the Earthly limitations of time and space, the Baudelaires find themselves in various locations including an Old West village, a dilapidated hospital, and the big tent of a circus. Dooley creates malleable themes that maintain a character's style while adapting to the new topic.
"Each book in the series, we call it a block," Dooley explained. "For example, Carnivorous Carnival is two episodes, but that is one block for me. I start with, 'What is the new locale? What are the new sounds in this location?' In Carnivorous Carnival, we meet Madame Lulu for the first time, so she's going to need a theme. This is really the beginning of the process of putting together a score for each one of these. After that, what are the themes that we had previously? Esme came in episode three, so she's got a theme that's this very bouncy habanera. I take her theme from earlier episodes and play it onto the new instruments inside our Carnivorous Carnival world."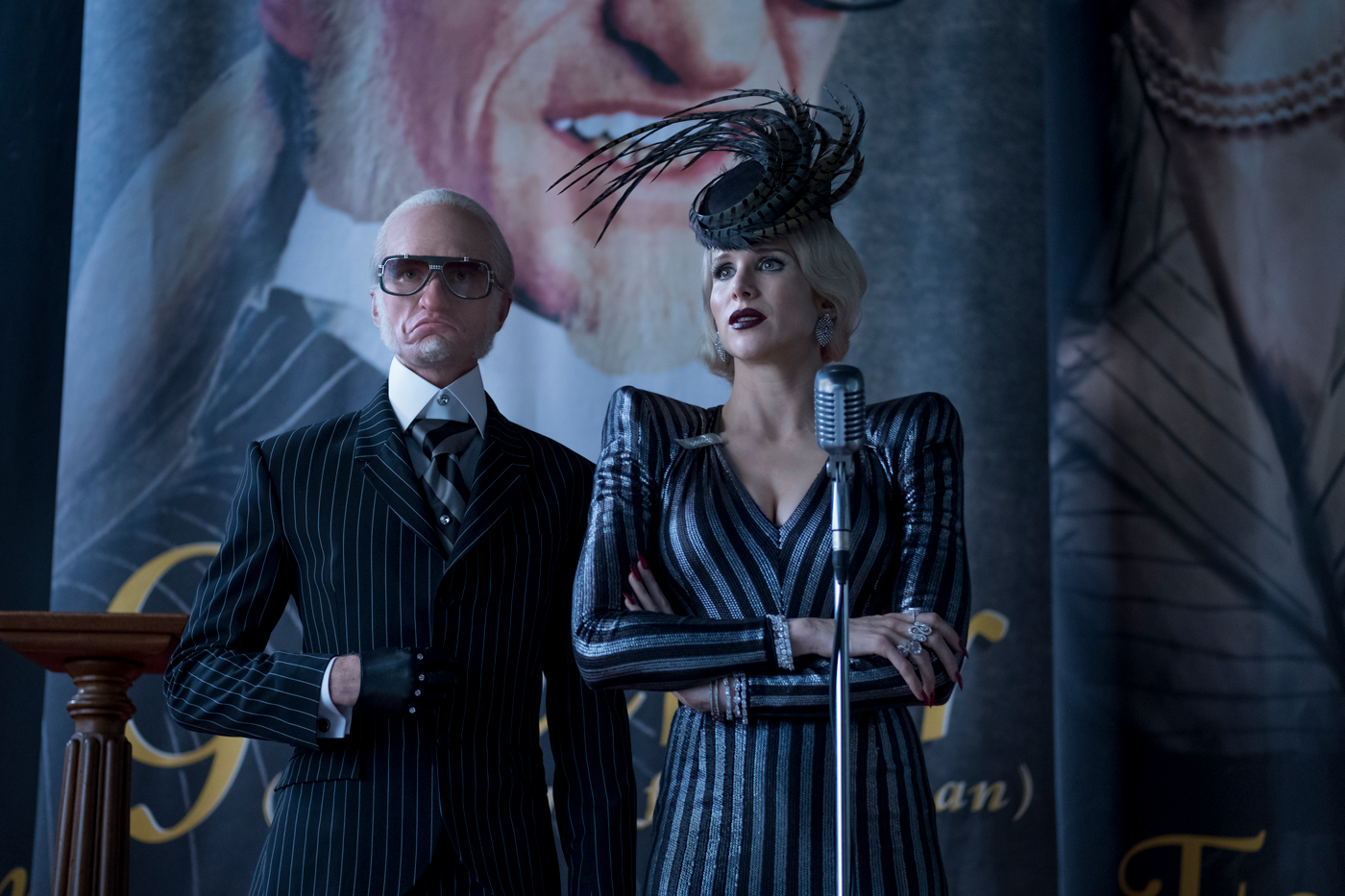 The A Series of Unfortunate Events books were published under the pen name, Lemony Snicket. Throughout the series, Snicket evolves from narrator to an increasingly integrated character with his own ties to the story. Following the path of the Baudelaire children after their adventures unfold, Snicket literally descends into the mysteries of the strange events. Dooley captures this with a whirling phrase of music that pops up like an audio Easter egg.
"Whenever Lemony is talking underground, I was yearning to hear something like the bowels of the Earth and this underground dark tunnel music whenever he's telling these stories of these interconnecting tunnels in this very scary world," Dooley said. "That was the first theme that I wrote for A Series of Unfortunate Events. I wrote it as four chords and you can actually keep going down and down and they keep cycling. You also hear it in the chase sequences. I found that that really helped reinforce that the world is against our main characters."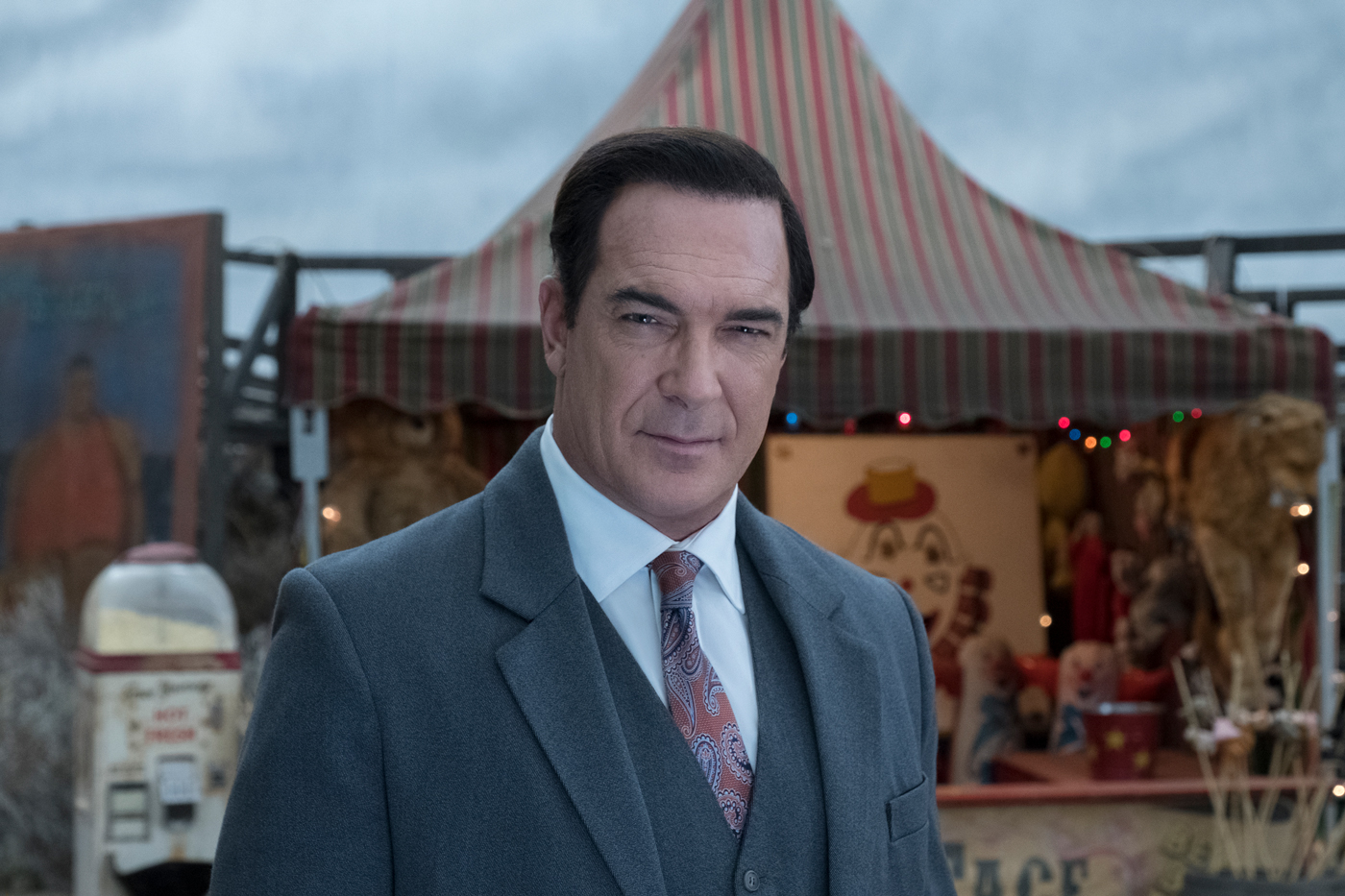 To strike a myriad of tones, literally, Dooley enlisted a wide range of instruments. No sound is too unique. Each has a particular use, including a percussion instrument made from tortoise shells that Dooley coined 'amphibiophones.'
"You want to think of the job of a composer compared to the job of a painter," Dooley said. "The first step is choosing what colors we're going to paint with. And so for me, I start with, 'What sounds am I going to be creating for this world?' What I did at the very beginning was I rented a lot of percussion instruments and brought them all to my home studio. I used a stone marimba and each note on this marimba is a piece of slate, so every note has its own unique character to it. We recorded, what I call 'amphibiophones,' which were tortoise shells of different sizes. Just start with these new colors, so that when you start writing themes on these things, it takes it new places when you change the fundamental that you begin with."
No detail in Dooley's score is a mere coincidence. The tortoise has a specific meaning that ties to one of the most beloved characters of the show. Once Dooley saw the amphibiophones, he knew they would be a fit right away.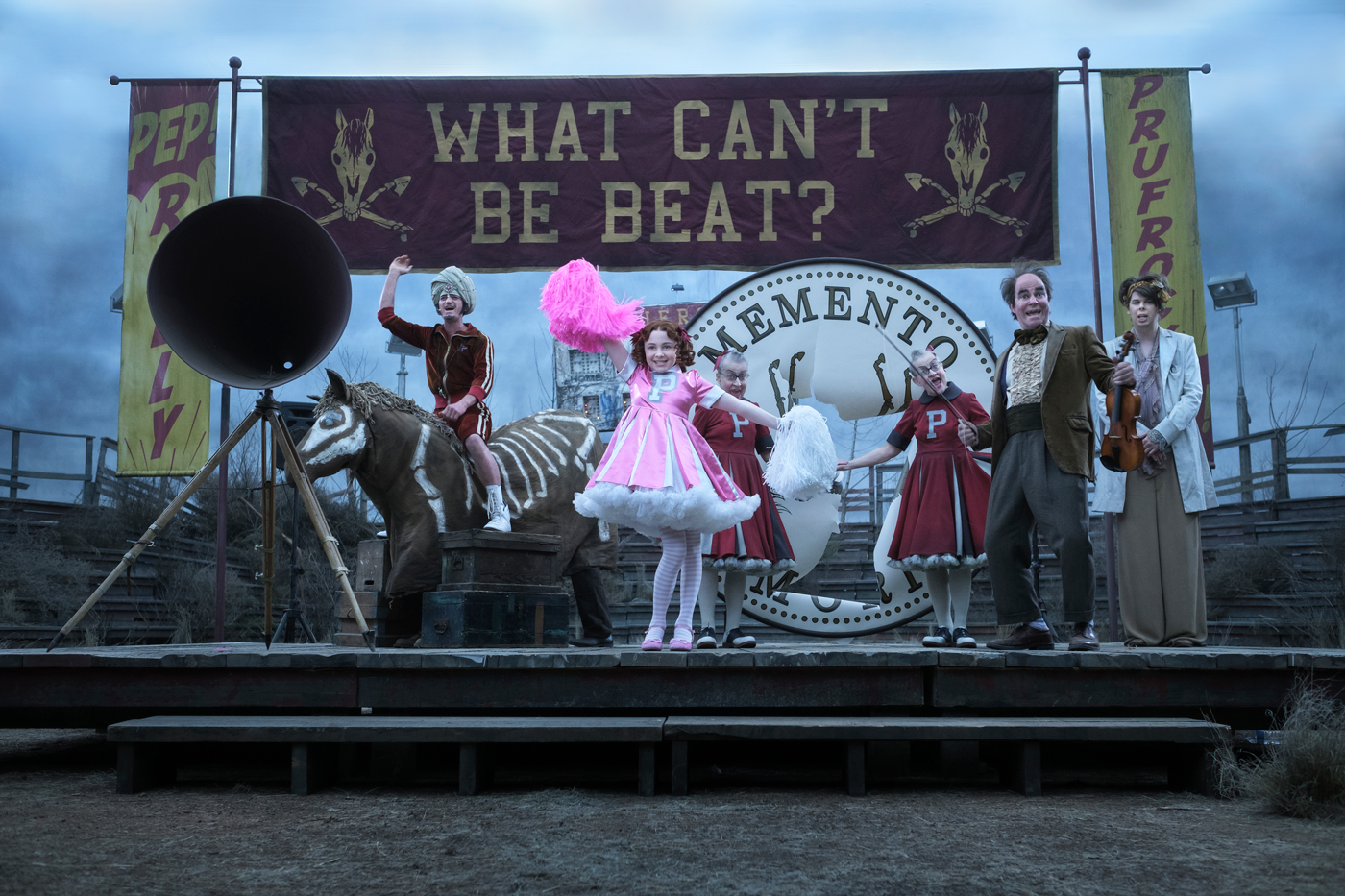 "One of the characters I really liked [was] Montgomery Montgomery," Dooley explained. "I wanted to push the colors of his reptile world and so when I saw these instruments, I just had to absolutely put them into the score."
Montgomery's caring persona is one of the rare positive reprieves for the Baudelaires throughout the series. Although there are occasional encouraging experiences, something unfortunate is always looming in the near future.
"Essentially, we're scoring a world that is against these three orphans who are trying to find identity in a world that is being very cruel," Dooley said. "The music primarily is stacked against them and that's what gives it overall its darker quality."
Featured Image: Malina Weissman, Louis Hynes. Photo Credit: Eike Schroter / Netflix