Star-Lord's Imitation of Thor in this Avengers: Infinity War Spot is Not So Flattering
Star-Lord (Chris Pratt) isn't really much of a team player. He's already getting under Tony Stark's (Robert Downey Jr.) skin by challenging the genius inventor's master plan, while a new Avengers: Infinity War spot shows the Missouri native attempting to match wits with the God of Thunder. This probably isn't going to end well.
See Marvel Studios' "Avengers: #InfinityWar" in theaters April 27. Get tickets now: https://t.co/kctg8VkHan pic.twitter.com/JvWKJjv6U7

— The Avengers (@Avengers) April 13, 2018
Star-Lord is easily one of the most charming Avengers, but his mouth could be talking him right into trouble. Thor (Chris Hemsworth) is possibly the most macho of the group (although he was pretty hilarious in Thor: Ragnarok), and everyone wants to be like him, but Star-Lord might go a little too far. He attempts to mock Thor's booming voice, but everyone immediately notes it rings false. Rocket calls him out on changing his vocal tone, because what else are friends for? It's a rare moment of levity in the looming darkness of the Infinity War previews.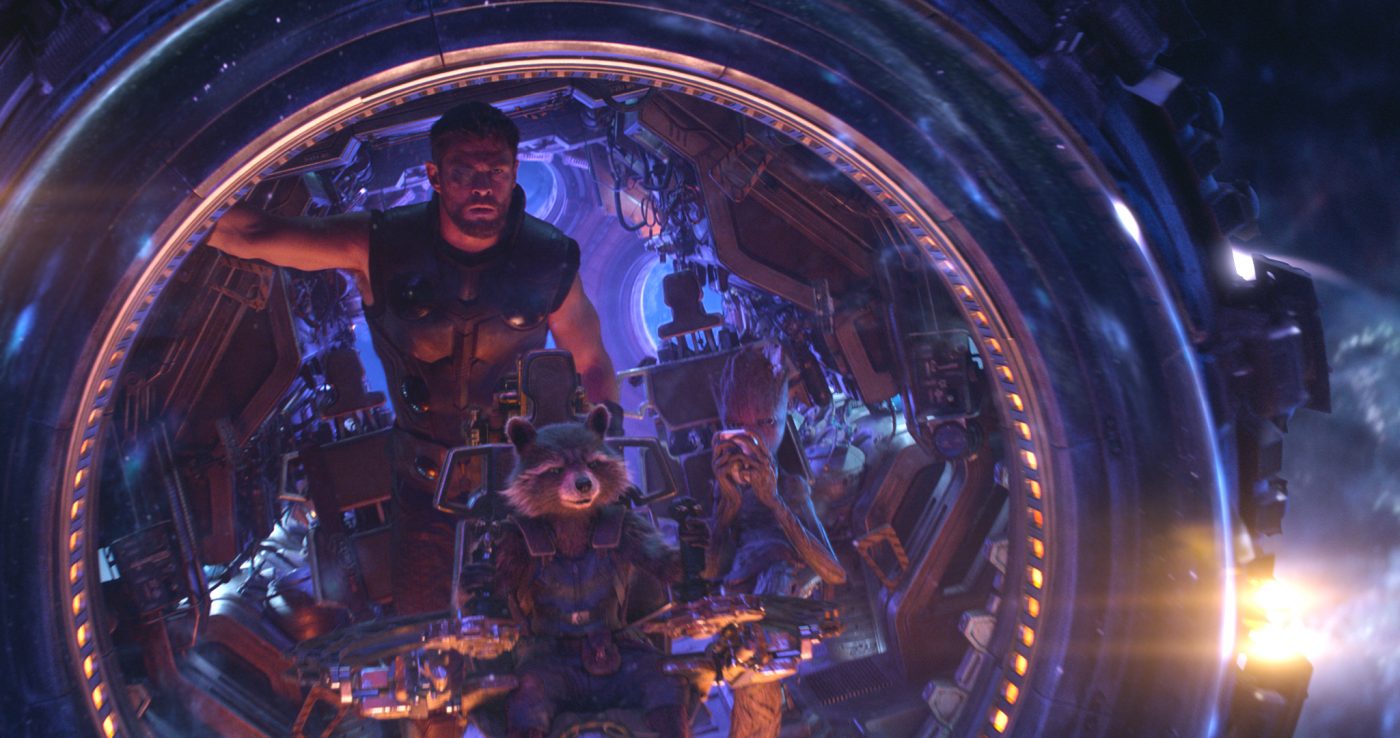 Thor proved this summer he has a funny bone of his own – if gods have bones, that is. However, the trailers seem to indicate that he is taking the fight against Thanos more seriously. In fact, the Russo Brothers confirmed that they have a different interpretation of the character than Ragnarok director, Taika Waititi. Star-Lord might have more of the comedic relief resting on his shoulders in this film as the other characters buckle down for battle.
One thing is certain about the impending situation – the Avengers are going to need to rely heavily on the Guardians if they're going to win this war. That means Star-Lord had better make nice with the rest of the gang. Gamora (Zoe Saldana) and Nebula (Karen Gillan) are the most knowledgeable about the enemy, considering they are the children of Thanos. They both had troubled relationships with their father and dealt with them in different ways, but they have vital information about his potential weaknesses. Let's hope they can find a way to exploit them.
Avengers: Infinity War opens in theaters April 27.
Featured Image: Marvel Studios' AVENGERS: INFINITY WAR..L to R: Star-Lord/Peter Quill (Chris Pratt), Rocket (voiced by Bradley Cooper), Mantis (Pom Klementieff), Gamora (Zoe Saldana), Groot (voiced by Vin Diesel) and Drax (Dave Bautista)..Photo: Film Frame..©Marvel Studios 2018