Director & Cinematographer Warwick Thornton on his Outback Western Sweet Country
Growing up in the Australian outback, director and cinematographer Warwick Thornton wasn't exposed to many big screen movies.
"We had a drive-in on Friday and Saturday nights. I remember Star Wars four or five years after was released; that's how long it took that print [to travel to the outback]," says Thornton, 48. "So that's the Hollywood cinema I grew up on. I never watched westerns in cinemas because [the cinemas played] just big, US box office." Once VHS became available in video stories, he remembers "aisles with hundreds of westerns. That's when the world opened up for me. The full cinema experience was lost but the storytelling was gained."
Thornton's storytelling flair and the influence of the Hollywood western are on full display in Sweet County, his frontier drama inspired by true events drama set in the 1920s Australian outback. Mixing beauty and brutality, Sweet County won a Special Jury prize at the 2017 Venice Film Festival, as well as awards at the Toronto International Film Festival and Best Film honors at the Adelaide Film Festival and the Asia Pacific Screen Awards. The film, distributed by the Samuel Goldwyn Company, most recently screened at the 2018 Sundance Film Festival and is now in select theaters before opening wide in early May.
The story centers on Sam Kelly (Hamilton Morris), a middle-aged Aboriginal farmhand who works for kindly preacher Fred Smith (Sam Neill). A hard-drinking white bigot, Harry (Ewen Leslie), arrives in town and demands that Fred loan out Kelly to work for him. But when Harry abuses Kelly and Kelly's wife, Lizzie (Natassia Gorey Furber), Kelly kills Harry in self-defense. He and Lizzie then go on the run ahead of a posse led by Sergeant Fletcher (Bryan Brown) as Sweet Country turns into a chase with a gut-wrenching ending.
The influence of westerns from High Noon to The Searchers is evident in Thornton's spare vengeance tale but there's nothing derivative about Sweet Country. The same lean visuals and storytelling power marked Thornton's acclaimed 2009 debut, Samson and Delilah, which also examined the marginalization of Australia's Aboriginal community, though that film was set in the present.
"A period western is egotistically romantic. The opportunity to do a western is a rare one; I've seen great ones, terrible ones," says Thornton. "I thought, 'I can find my own voice in this genre' as a director and storyteller and not just phone it in."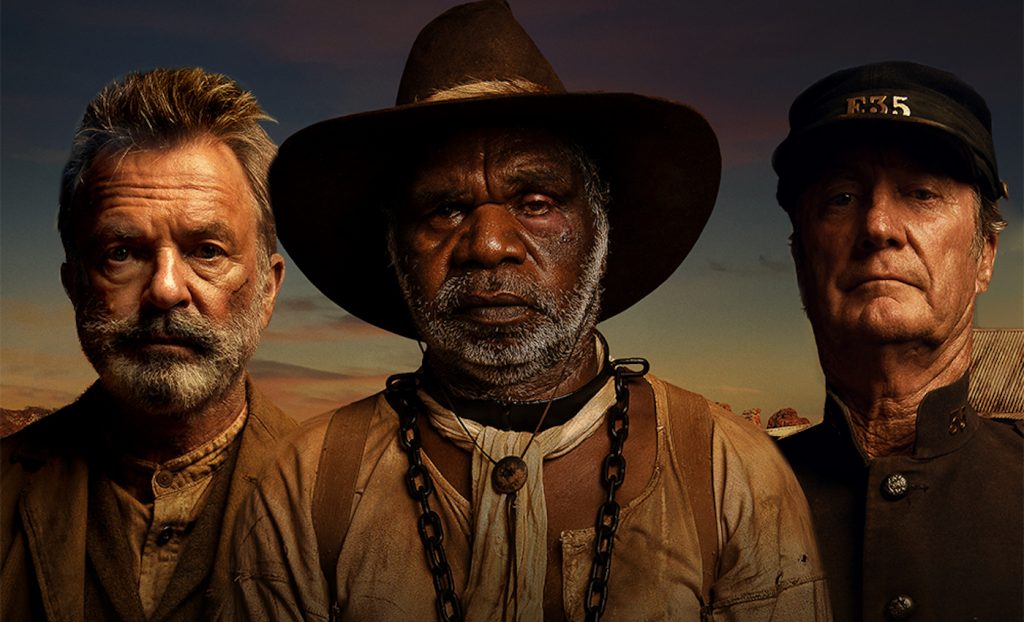 Thornton hails from Alice Springs in central Australia where he shot the film, which was written by Steven McGregor and David Tranter. "My family, my grandparents, great-grandparents, are from there," he says adding that those deep roots were important to the story, which is based on a true incident. As an indigenous filmmaker, Thornton says he feels a responsibility to tell the stories of indigenous people who were mistreated, cheated and exploited by white settlers in Australia.
"This is the kind of story that's not in books and is not taught. It's been forgotten, in a way. It's based on stories passed down in Aboriginal families for generations," says Thornton.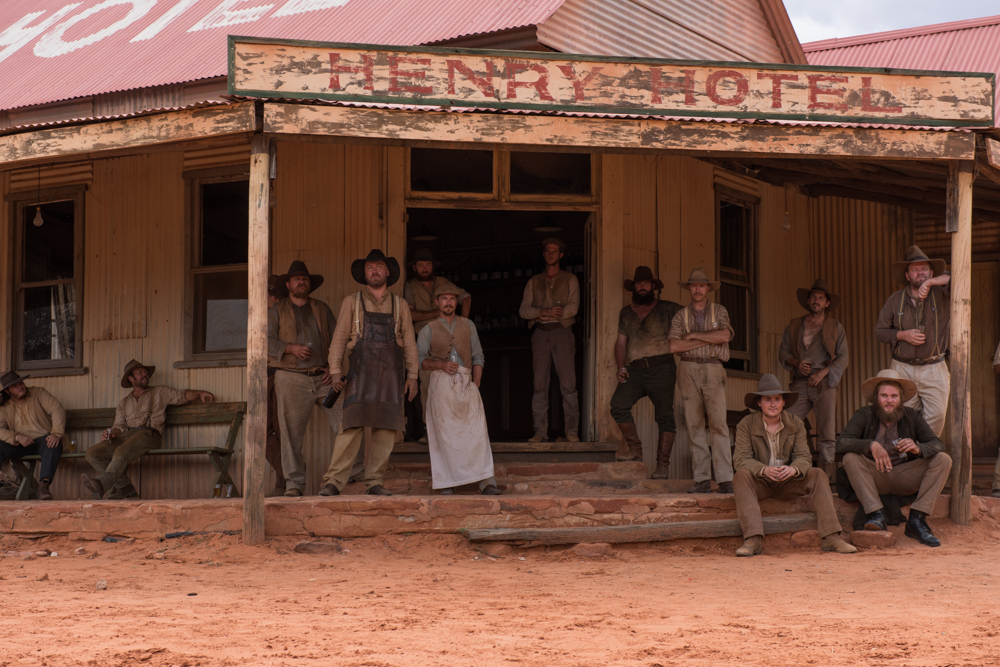 Besides his own films, Thornton has served as DP on many other features including The Sapphires (2012), director Wayne Blair's recounting of the true story of  four young, Australian Aboriginal girls who entertained the US troops in Vietnam.
"That was a wonderful experience; getting up at 5 a.m. and the girls would be singing all those amazing Motown songs over breakfast," says Thornton. "What an amazing way to start a day on a film set." But The Sapphires was the last time he shot on 35mm film.
"I don't think I'll shoot on film again. You can't process [quickly] in Australia; the turnaround time on rushes would be two weeks, which is too long if I keep shooting in the outback. We're in the digital age; [what you get on camera] is only as good as what you put in front of it," he says.
Thornton says careful preparation is the key for a director who is his own DP.
"I spend extra time working on pre-production: the visuals, the color palette, the color of everything, the atmosphere, heat, temperature; all that is done in preproduction so I can spend more time with the actors," he says. Casting Aboriginals in key roles, even non-actors with no experience, was essential to the film's authenticity and integrity. He says none of the Aboriginal actors including Morris and Furber had ever spoken a line before in a film.
International stars Brown and Neill, says Thornton, "Are good at what they do; the reality is, they sold the bloody film. What I needed from the indigenous actors is a spiritually and soul and connection to the land. The camera recognizes the soul that has to do with the landscape. That's what I was looking for; that spiritual connection that a director can't teach. And that's what I got."
Featured image: Natassia Gorey Furber and Hamilton Morris in Sweet Country. Courtesy Samuel Goldwyn Films.