Director Brad Silberling's An Ordinary Man Takes on a Notorious Bosnian War Criminal
Filmmaker Brad Silberling first became fascinated with natural-born monsters in 2008 when he learned about Radovan Karadžić and Ratko Mladić. Known as "The Butcher of Bosnia," General Mladić commanded the massacre of some 8,000 Muslims in Srebrenica during the Yugoslav civil wars. Following the atrocities, Maleic and politician Karadžić, aided by loyalists, hid from Hague-based International Criminal Court prosecutors for 14 years, shuffled about by loyalists through a succession of low-rent Belgrade safe houses. After reading testimony from Mladić's former body guards, Silberling tucked away the "Big man, little box" premise that would eventually give rise to An Ordinary Man, opening today.
"If you look at footage of Mladić, you see he enjoys the cameras and was unrepentant about what he'd done," says Silbering, speaking from a suburban Los Angeles editing suite. "I was intrigued by how the mighty had fallen." Silberling cast Sir Ben Kingsley to portray the film's fictionalized "General." "As an actor, Ben really embraced this outsized personality, who can be charming and seductive and also very dangerous. The General believes in military precision. He sits at the same spot on his bed every night brushing the mud off his boot like he was making camp, except he didn't have a field command any more. He's sitting in this old woman's apartment."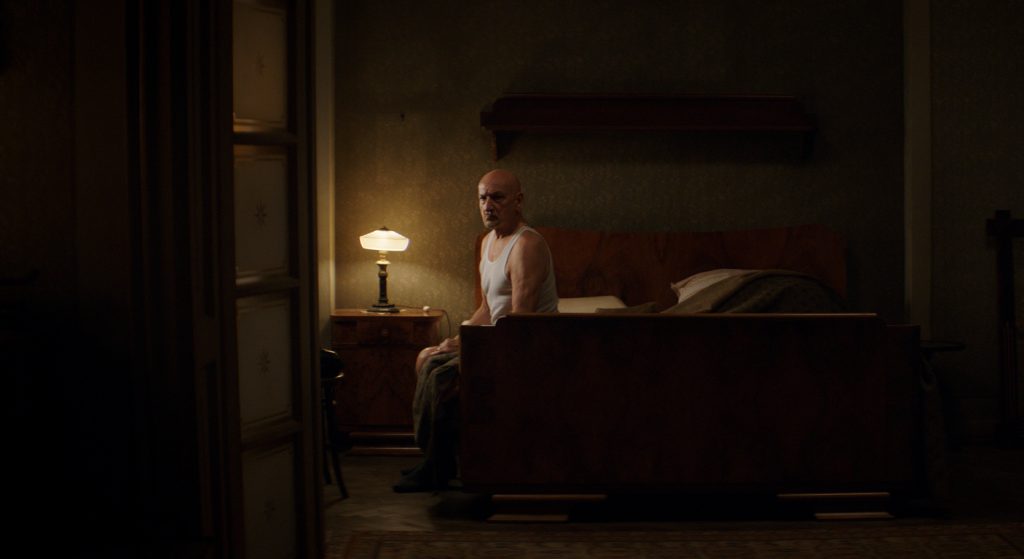 When filming began in Serbia, Kingsley did not disappoint. "Ben showed up in Belgrade off book and never looked at the script," Silberling recalls. "The text is bible. Ben doesn't like to drift around. He likes to have the wardrobe set and wants everything free and clear so he can focus on being honest with his scene partner."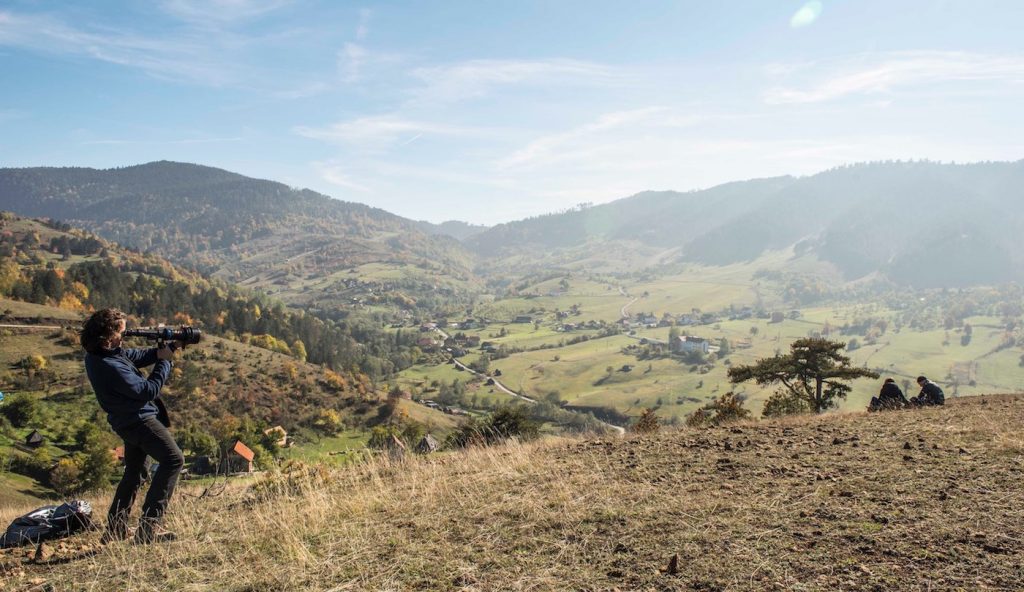 And Kinglsey's scene partner in 95 percent of The Ordinary Man is the General's maid, played by the extraordinary 29-year old Icelandic actress Hera Hilmar. After her "Tonja" shows up at the General's door to clean his house, their relationship veers into dark, uncharted territory. Silberling searched for a nearly a year before he found Hilmar. "We talked a lot about this story being like a duet," says Silberling. "How many young women have the skills, poise and backbone to interest Ben as an actor? That was a big challenge. We came close with one actress but the timing was bad. Finally, after Ben did a couple of weeks on a movie in Europe he rang me up and said, 'I only did one scene with this woman but there's something about her.' I took that to mean she's fearless."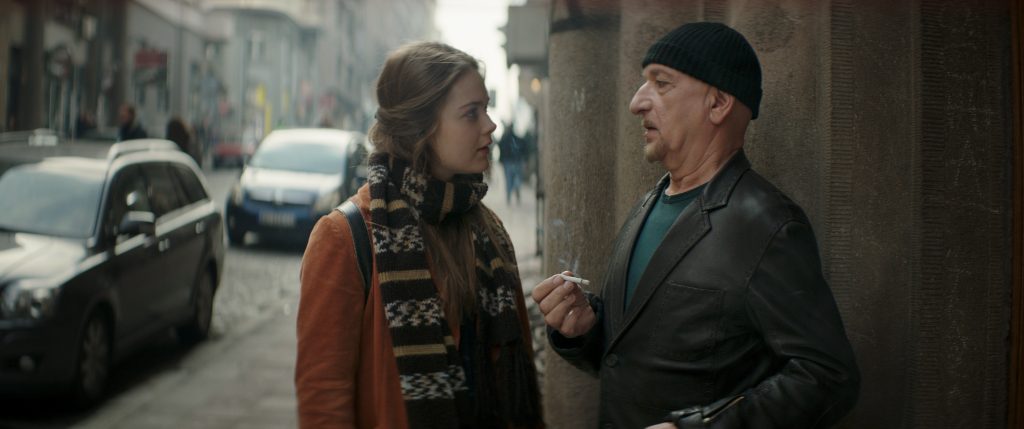 Silberling tracked down Hilmar in Istanbul and connected with her via long distance video. "Hera had this Ingmar Bergman quality, even on Skype," he says. "I said to her, 'You weren't scared of Ben Kingsley were you?' and she just gave me this Cheshire cat smile."
Teaming with Polish-born director of photography Magdalena Górka, Silberling shot the entire movie in and around Serbia's capital city. With its mix of grim Soviet-era architecture, Old World elegance and graffiti, Belgrade provided an eerily picturesque backdrop for Silberling's war criminal character study. "There's this kind of brutal beauty in Belgrade," he says. "The first time I went there, the locations scouts taking me around would say 'That's the building where Mladić used to shop' and I'd go 'Wait a minute, you knew where he was?' They'd say, 'Oh yeah.' And that kind of told me everything."
After wrapping production on An Ordinary Man, Silberling, directed the pilot for a rebooted version of 1998-2006 TV series Charmed that originally starred Alyssa Milano and Rose McGowan as wise-cracking sorcerers. "A witch by any other name is an incredibly empowered woman," says Silberling, who also serves as an executive producer on TV's Jane the Virgin. The writer-director acknowledges considerable tonal distance between An Ordinary Man movie and his breezy television projects. "We like to work all parts of our story brain."
Featured image: Ben Kingsley and Hera Hilmar in An Ordinary Man. Courtesy Saban Films.