There is Way More to Steven Spielberg's Thrilling Ready Player One Than '80s References
Play the trailer for Ready Player One in any public space, and you'll likely get one of three reactions. The youngest in the crowd will almost instantly know what you're watching, and will tell you they can't wait to see it. Older demographics will automatically recognize the opening strains of the Van Halen's Jump, and pause just the same. Still others will stop to tell you how fantastic the book was. Ready Player One is one of those rare stories that truly has something for everyone. Between the backdrop of 80s culture, contemporary imaginings of virtual reality, and a keen eye turned towards modern concerns, this is truly a tale for today. Turn that story into a brilliantly imagined film directed by Steven Spielberg, and anyone who isn't already a fan soon will be.
The past several years – and this current one in particular – have been good for 80s fans and those who remember the 80s alike, with feature films like Blade Runner 2049 (the long awaited sequel to the 1982 original), and series like Stranger Things striking a very prominent note within modern entertainment offerings. The 80s are alive and well in popular culture, and Ready Player One is aptly set to capture the preexisting enthrallment that the 80s seems to have inspired as of late. The very skeleton of the story is constructed from the legacy of John Hughes films and the earliest gamer culture, starting with the very first Easter egg, hidden in an early Atari video game.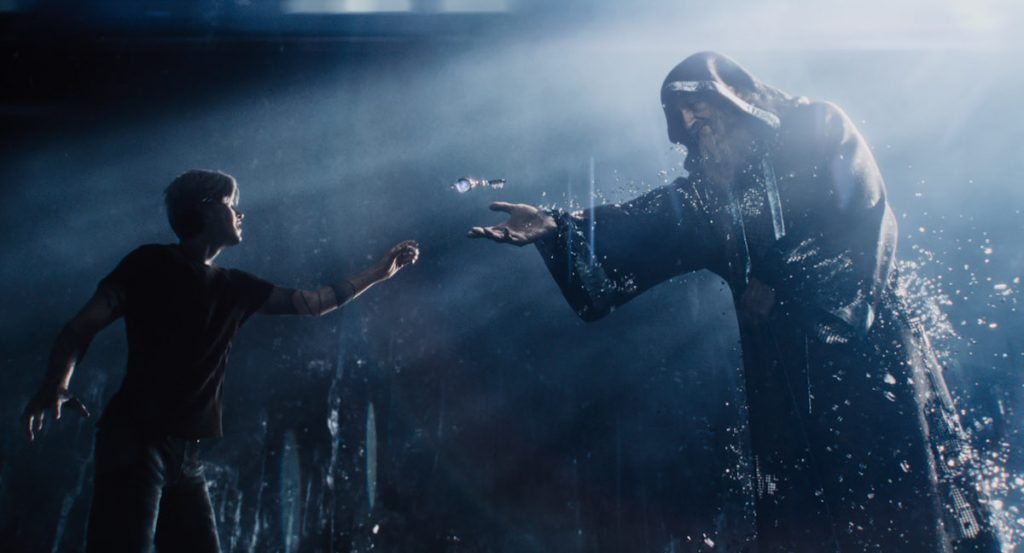 Ready Player One is far from a simple homage to a bygone era though. The beauty of this story is that it relies on placing elements from one of the most nostalgia-inducing periods in history in a context that is just beyond our fingertips. The central quest of Wade Watts' (played by Tye Sheridan) story – a search for Easter eggs hidden within a vibrant and barely-futuristic virtual reality world called the OASIS – can only be completed with a true knowledge and appreciation of the past. Bridging the gap between older and younger generations is no small feat. Ready Player One does more than simply place old and new side by side; it integrates them, and intrinsically links them.
Ready Player One is also whip-smart. With one foot firmly rooted in the past, Ready Player One is still a modern tale with modern concerns. Though some might be quick to call the plot futuristic, it is not necessarily so. The story is set in 2045, a mere 27 years into the future. In many ways, the energy crisis that fills the reality of Wade's world is a poignantly relevant concern, one that plays out across today's nightly news. There is also the virtual reality-centric nature of Wade's world. Though far from denouncing gamer culture, Ready Player One does draw a line between virtual reality and its implications for the real world. Ready Player One easily extrapolates and capitalizes on today's concerns, and manifests them as the world-changing, monolithic problems they could one day become.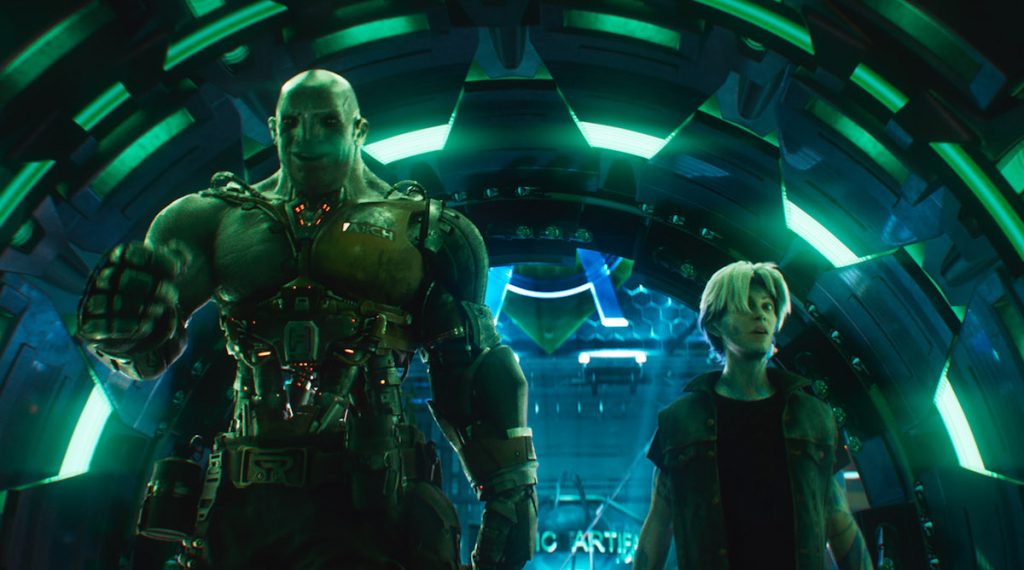 This film also comes as a powerful warning against underestimating underdogs. While Wade Watts resembles protagonists that have come before, his counterpart Art3mis – played by Olivia Cooke – is a formidable female competitor within the realm of the quest. And as the story unravels, Ready Player One proves itself ready to articulately grapple with the world of expectations and capabilities, especially as they unfold along gender lines.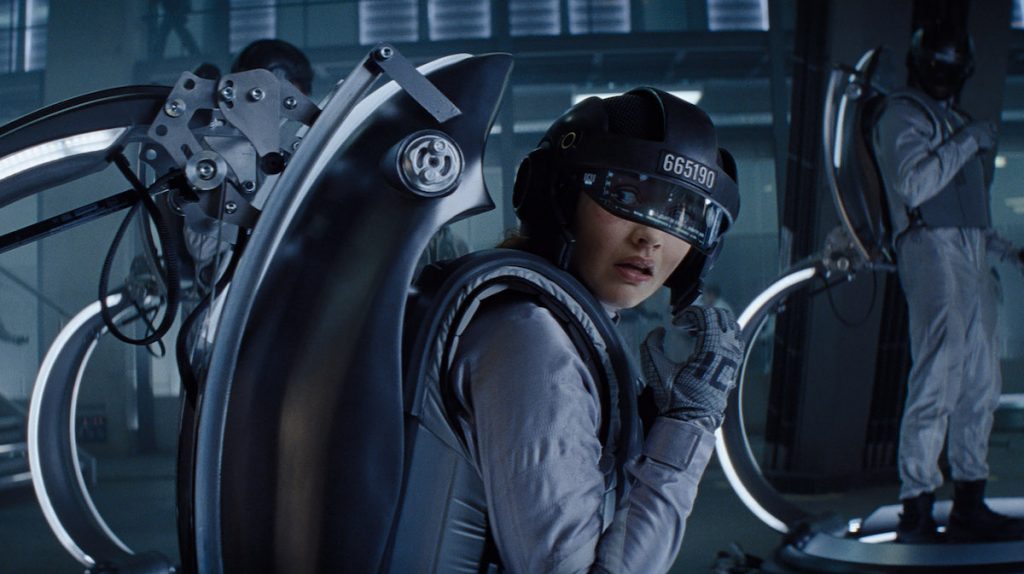 Undoubtedly, this film will have lush visuals, plenty of imagination and well-told story craft. Between knowing that Spielberg is at the helm of this endeavor, and a viewing of the trailer audiences should rest assured that this will be a spectacular, larger-than-life experience. But far beyond the promise of visual spectacle, the best of what this story and film have to offer lies in how the story is told.
This movie wears many hats, from serving as a cautionary tale to embodying the heroic epic we as movie goers have come to crave. A common complaint these days is that there are no new ideas. Ready Player One both acknowledges this, and simultaneously defies it. The 80s are not a new fixation, and neither are virtual realms. In fact, Tron – one of the first mainstream films to explore a kind of virtual reality – was released in 1982. However, what keeps this movie fresh is how these storytelling archetypes are framed. We are forced to evaluate the escapist tendencies of a culture run off the rails by an energy crisis, in a not-so-distance future. We see unlikely heroes, manifested as today's minorities and social underdogs. We see the plausible real-life ramifications of virtual reality – something often written off as "for kids" or of little meaningful value.
Go see Ready Player One. Enjoy the stunning visuals, sweeping plot, and otherworldly realms. But also appreciate all that this film does – from bringing generations together, to highlighting modern problems that could shape our near future.
Featured image: TYE SHERIDAN as Parzival in Warner Bros. Pictures', Amblin Entertainment's and Village Roadshow Pictures' action adventure "READY PLAYER ONE," a Warner Bros. Pictures release.