Solo Cups Bring the Party to Solo: A Star Wars Story
If there's anyone in the Star Wars galaxy that seems like a beer man, it's definitely Han Solo. Or whatever alcoholic intergalactic drink of choice that would go great at a party. That's why it's particularly delightful that Solo: A Star Wars Story has announced the brilliant marketing merger with Solo cups.
It seems as though the Solo and Solo destinies have long been intertwined. Films often use codenames to keep things under wraps, and Solo has been famously secretive. It has since been revealed that during production, the film was code named Red Cup.
There's no word yet on exactly what form the branding partnership will take. The two logos are similar with bold, capital S-O-L-O letters. It's possible the cups could temporarily adopt the Star Wars logo on packaging. We have our fingers crossed for Chewbacca's face on a cup.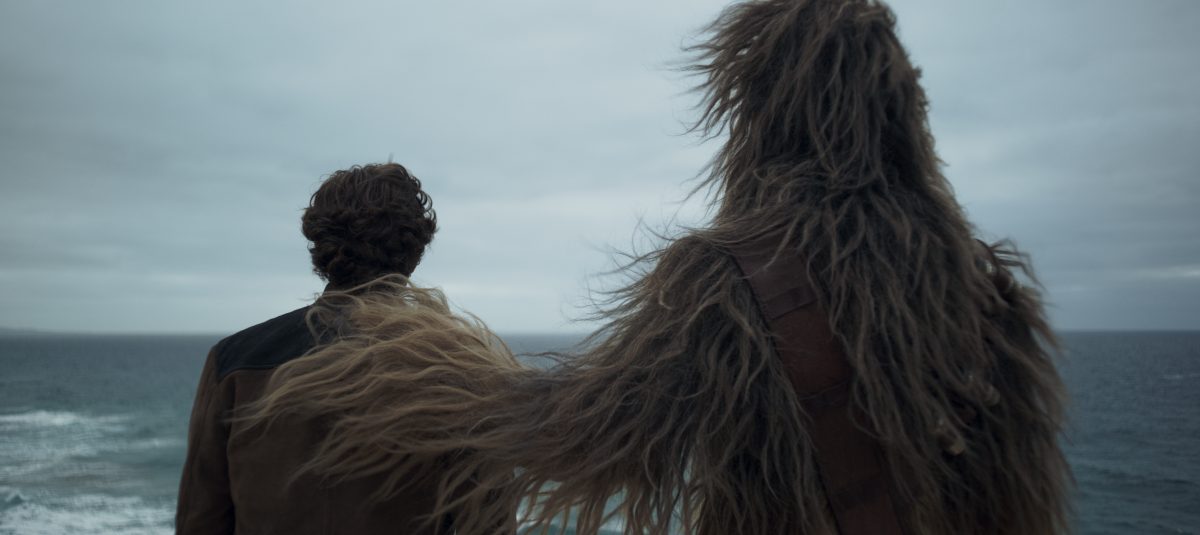 Disney announced they will be working with Denny's Corp, Esurance, General Mills, Nissan, and Symantec Corp as well.
"Our six promotional partners for Solo: a Star Wars Story have done a fantastic job developing first-class, innovative campaigns in support of the film," Lylle Breier, SVP Global Marketing Partnerships at Disney, said in a press release. "We are excited to share the compelling experiences and relevant activations that our partners have created for our fans."
Raise your plastic cup to the greatest smuggler in the galaxy! In the (altered) words of the most famous Solo cup anthem ever, "Han Solo cup! We fill you up! Let's have a party."
The Solo: A Star Wars Story party begins in theaters May 25.
Featured Image: Emilia Clarke is Qi'ra and Alden Ehrenreich is Han Solo in SOLO: A STAR WARS STORY. Courtesy: Walt Disney Studios