Pooh Comes to the Rescue of a Grown Up Christopher Robin in First Teaser
The joy of childhood is being able to find a friend anywhere. On the playground, in a class, or even in a treasured teddy bear. Generations of children have loved Winnie the Pooh, but now his dearest friend, Christopher Robin, needs him most of all.
In continuing the live action collection of classic films, Disney is visiting the Hundred Acre Woods with Ewan McGregor in the title role. If McGregor isn't exactly how you picture the young boy who had adventures with Pooh, Tigger, Eeyore and Piglet, that's exactly the point. The new teaser shows that Christopher Robin has become an adult and lost his imaginative wonder of youth. He has a family that includes wife Evelyn (Hayley Atwell) and daughter Madeline (Bronte Carmichael) and a stressful job under his boss, Keith (Mark Gatiss). When Pooh comes back into his life, Christopher thinks he might have lost his mind, but Pooh has beautiful words of wisdom for him, as always.
We only see a few seconds of Pooh in the teaser, but the animation looks so lovely. He seems to have been beautifully reimagined for the live action format and has a more mature look.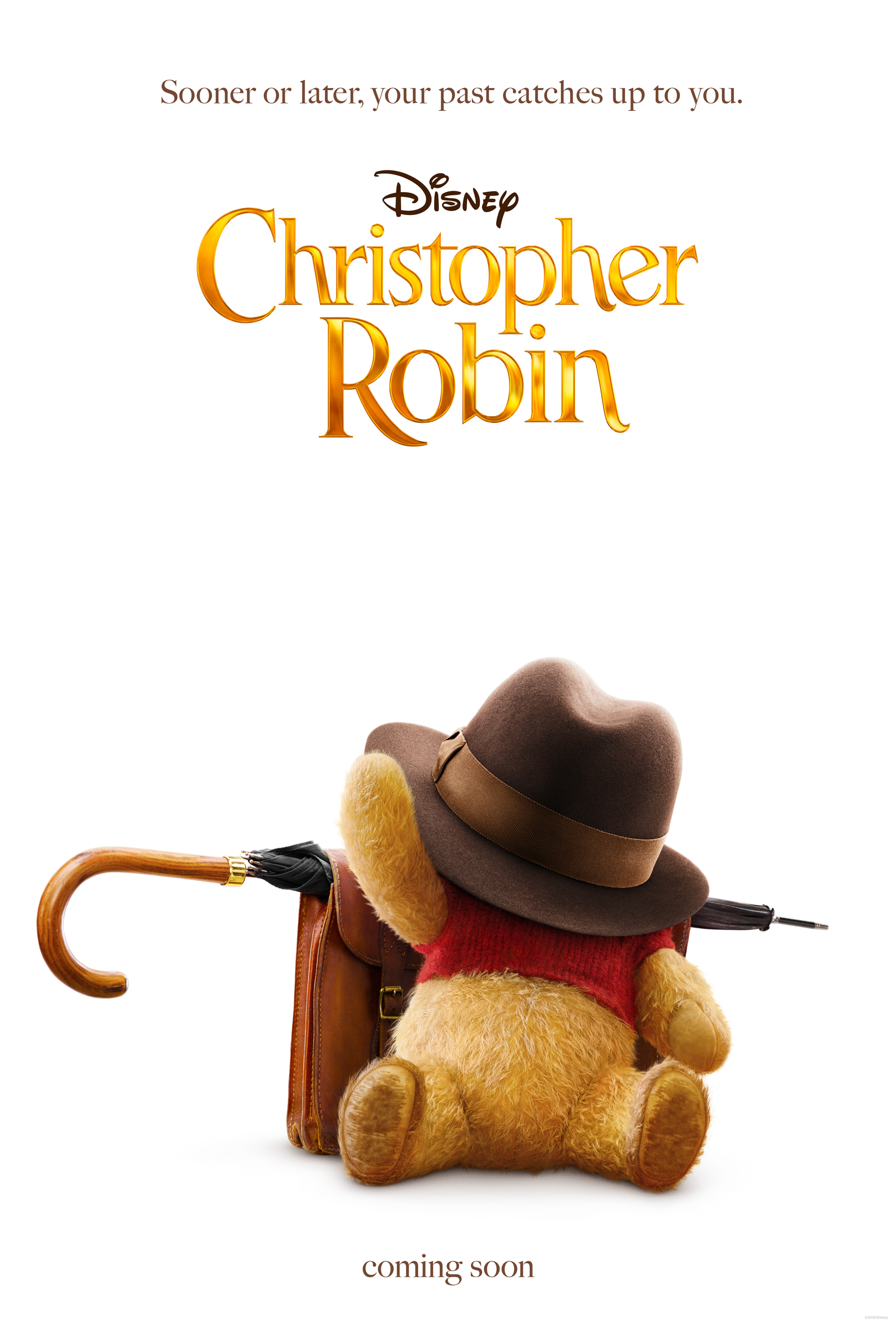 Legendary voice actor Jim Cummings voices the honey loving bear. He's performed the role before in Winnie the Pooh and also created beloved character Ray in The Princess and the Frog. Eeyore (Brad Garrett), Tigger (Chris O'Dowd), and Owl (Toby Jones) get some famous names behind their voice as well.
The teaser is so tender and familiar. There's something so beautiful about having a friend who will never leave no matter how much we change. Disney tugs at our heart strings all over again.
Featured Image: Christopher Robin poster art. Courtesy: Walt Disney Studios