Eddie Brock Begins His Transformation in First Venom Teaser
Eddie Brock is going through some major changes in the first Venom trailer. There's the breakup with his girlfriend, losing someone close to him, a mysterious major accident with an alien craft. Oh, and he's also recently merged with a Symbiote that takes over his body giving him super powers and could possibly have evil intentions.
If you were hoping to see the big reveal of Tom Hardy's motion capture performance as Venom, you'll have to keep waiting. The slathering, toothy character doesn't appear in the trailer. If you didn't know Venom from the fantastic comic history, you might not even know this is a superhero movie.
There's a lot of drama, some medical testing, and a few cars crashing, but that could be any brand of action flick. There's also a mysterious crash landing that involves investigative teams and chemical clean-up crews. It's clearly linked to the health problems Brock (Hardy) is having and causing him a lot of pain. It looks like Venom is going to be a really physically demanding role, so we're fully in favor of Hardy's casting.
The only clue we have that this is a Marvel movie is a quick look at the bulging black goo that will presumably take over Brock's body. The alien Symbiote consciously attaches itself to a host and lives as a parasite. It's contained in a lab where a group of white coat scientists eagerly observe it with Dr. Carlton Drake taking the lead (Riz Ahmed). The specimen was probably recovered from the crash site, but there must be more where that came from.
Michelle Williams is only briefly on screen, but she looks ravishing. Williams has been killing it recently and we can't wait to see her as Anne Weying. We have yet to see Woody Harrelson in his role, but we think we spot Jenny Slate over Ahmed's shoulder in the lab scene. Here's a look at the first poster art.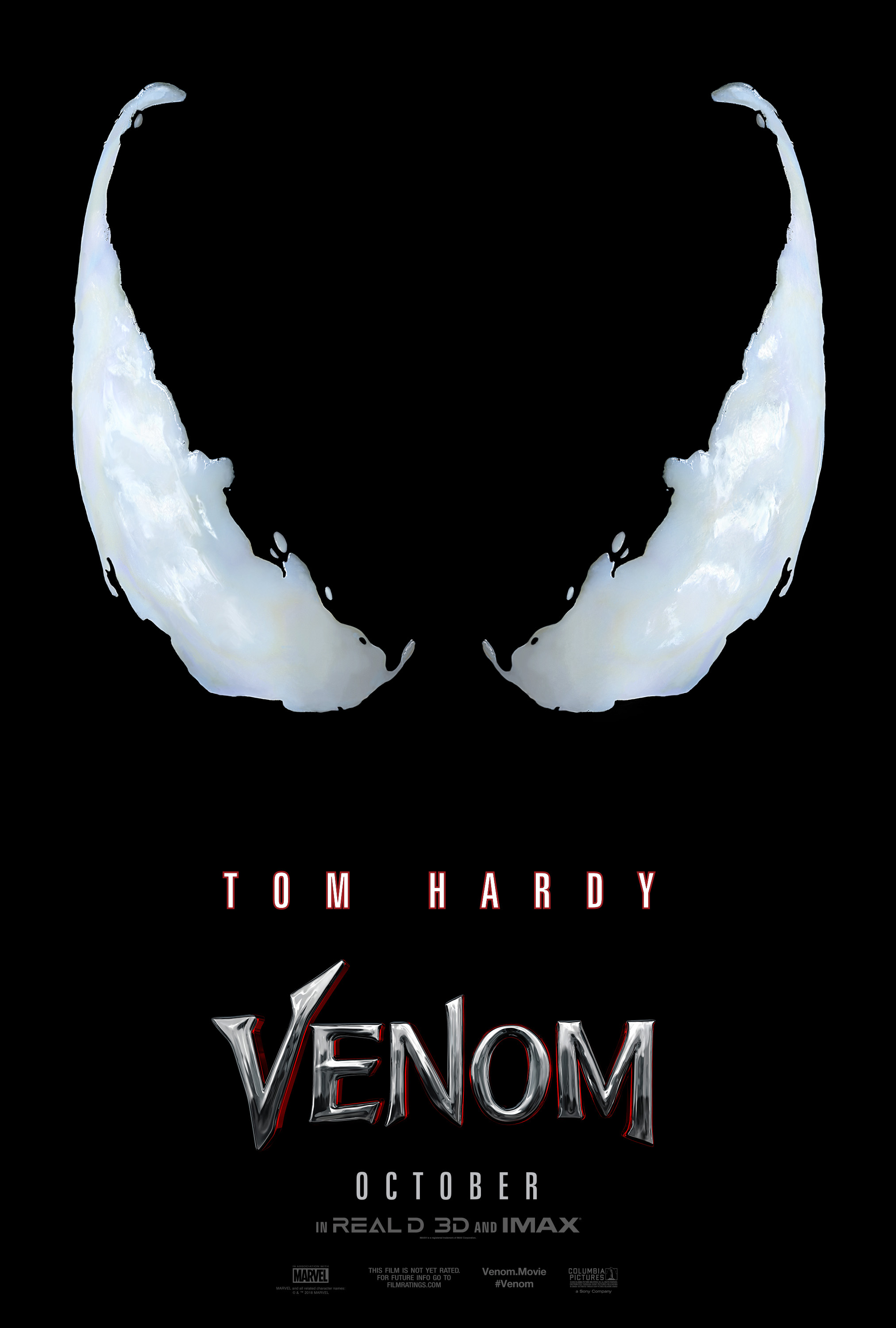 Venom hits theaters this October.