The Definitive List of All of Rian Johnson's The Last Jedi Answers
Star Wars: The Last Jedi was a real reckoning for the galaxy far far away. It was all on director Rian Johnson to make some bold choices. The franchise had to go new places to keep things fresh and perpetuate the series, and to fulfill the huge promise of this great new cast and the momentum after J.J. Abrams' The Force Awakens. That left fans with lots and lots of questions. Lucky for us, Johnson was usually game to answer them. (Watch out, SPOILERS ahead.)
The talent in major films must do an extensive press junket to promote their movie. They answer a lot of questions, often multiple times. And in the age of technology, it's easier than ever for fans to pepper the creators with their burning inquiries via social media. The folks over at io9 started to take stock as to just how much Johnson was being put on the spot. They did a clever round up of all of Johnson's biggest Q&A's. It's a one stop shop for your answer to everything Last Jedi.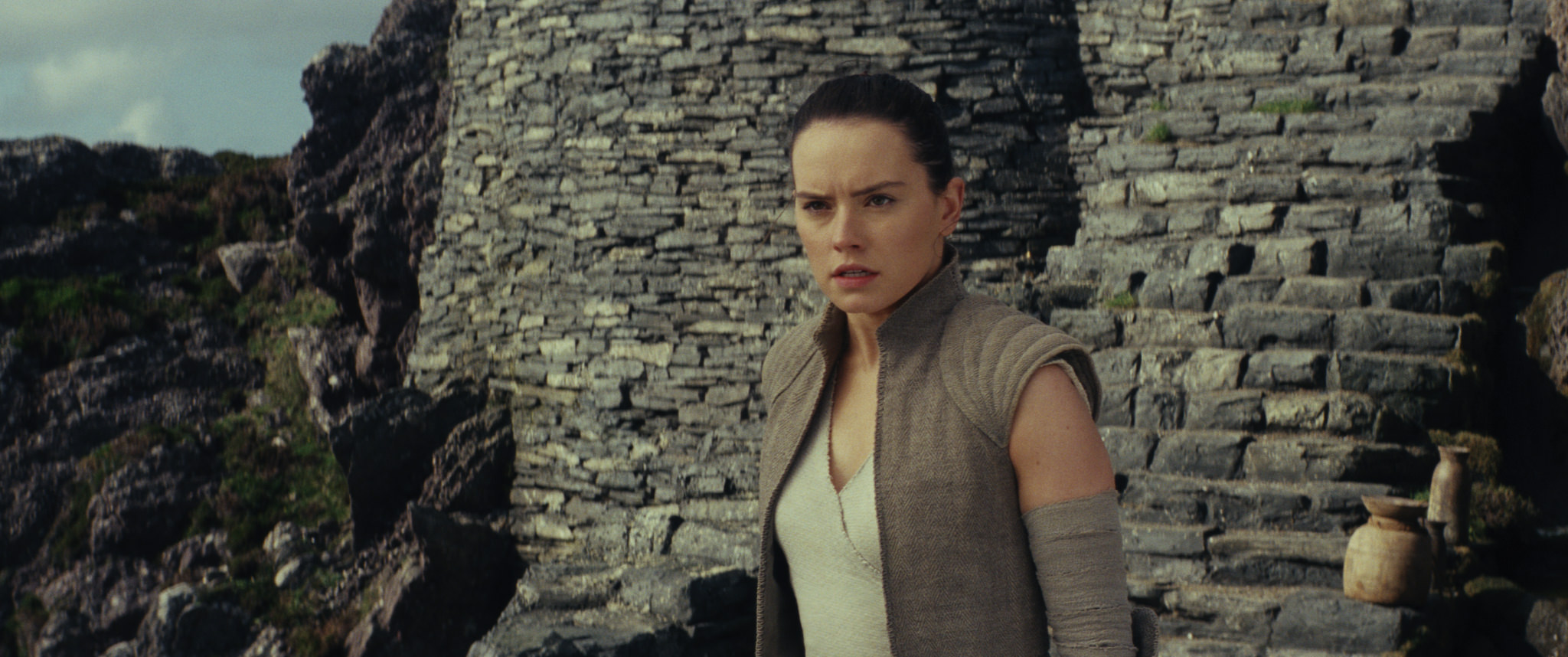 There were two big questions going into The Last Jedi, and the answer was the same to both: nobody. The questions were, of course, who are Rey's parents and who is Snoke? Both turned out to be shockingly inconsequential (really depending upon how you look at it—Rey's parents did bring her into the world, and Snoke did hurt an awful lot of people in his time), but both didn't amount to what fans had expected. This, of course, was a major disruption in the order of the Jedi. Johnson tackled the topic of Rey's parentage in an Entertainment Weekly interview.
"The easiest thing for Rey and the audience to hear is, 'Oh yeah, you're so-and-so's daughter.' That would be wish fulfillment and instantly hand her a place in this story on a silver platter. The hardest thing for her is to hear she's not going to get that easy answer," Johnson said.
Ok, we'll buy that. But, what about Snoke? The answer there came from Comicbook.com.
"In this particular story, it's much more like the original trilogy, where with Snoke if you think about the actual scenes, if suddenly I had paused one of the scenes to give a 30-second monologue about who he was, it would have kind of stopped the scene in its tracks, I realized," Johnson said. "Even though it could have been interesting, something that fans were interested in, as storytellers, we have to kind of serve what the scenes need to be."
Want to know why Lando wasn't in The Last Jedi? What about how Leia survived the vacuum of space?  Wondering why Admiral Holdo sacrificed herself? Johnson will answer it all. And he has. Check out these questions and more on the ultimate roundup on io9.