Casting News Could Spell the Death of a Favorite Walking Dead Character
If you're a fan of The Walking Dead, you've definitely lost a favorite character by now. RIP Glenn, Abraham, Lori, Shane, and half the rest of the cast. The deaths are getting bigger and hitting harder, but I don't think any of us could be emotionally prepared for the next character that seems to be in the ruthless Walking Dead crosshairs.
MAJOR POTENTIAL SPOILERS AHEAD. STOP NOW IF YOU WANT TO BE COMPLETELY SURPRISED
One of the show's long time stars has been struggling through contract negotiations and seems to be looking for the next move in their career. THR is reporting that Lauren Cohan, who plays Maggie Greene, has stalled in talks to come back for season 9 and has signed on to a new pilot on ABC, Whiskey Cavalier. There aren't a lot of details on the deal, and many pilots are cancelled before fleshing out into a full season. Actors can certainly take on more than one project at a time. Point in case, Danai Gurira juggled her Walking Dead schedule with Black Panther. It's possible that Cohan could do both, but she may be ready to move onto something new.
Whiskey Cavalier has also signed on Scott Foley (Scandal). Cohan and Foley will costar as CIA agent "Frankie" Trowbridge and FBI agent Will Chase, respectively. The series promises to have action and romance.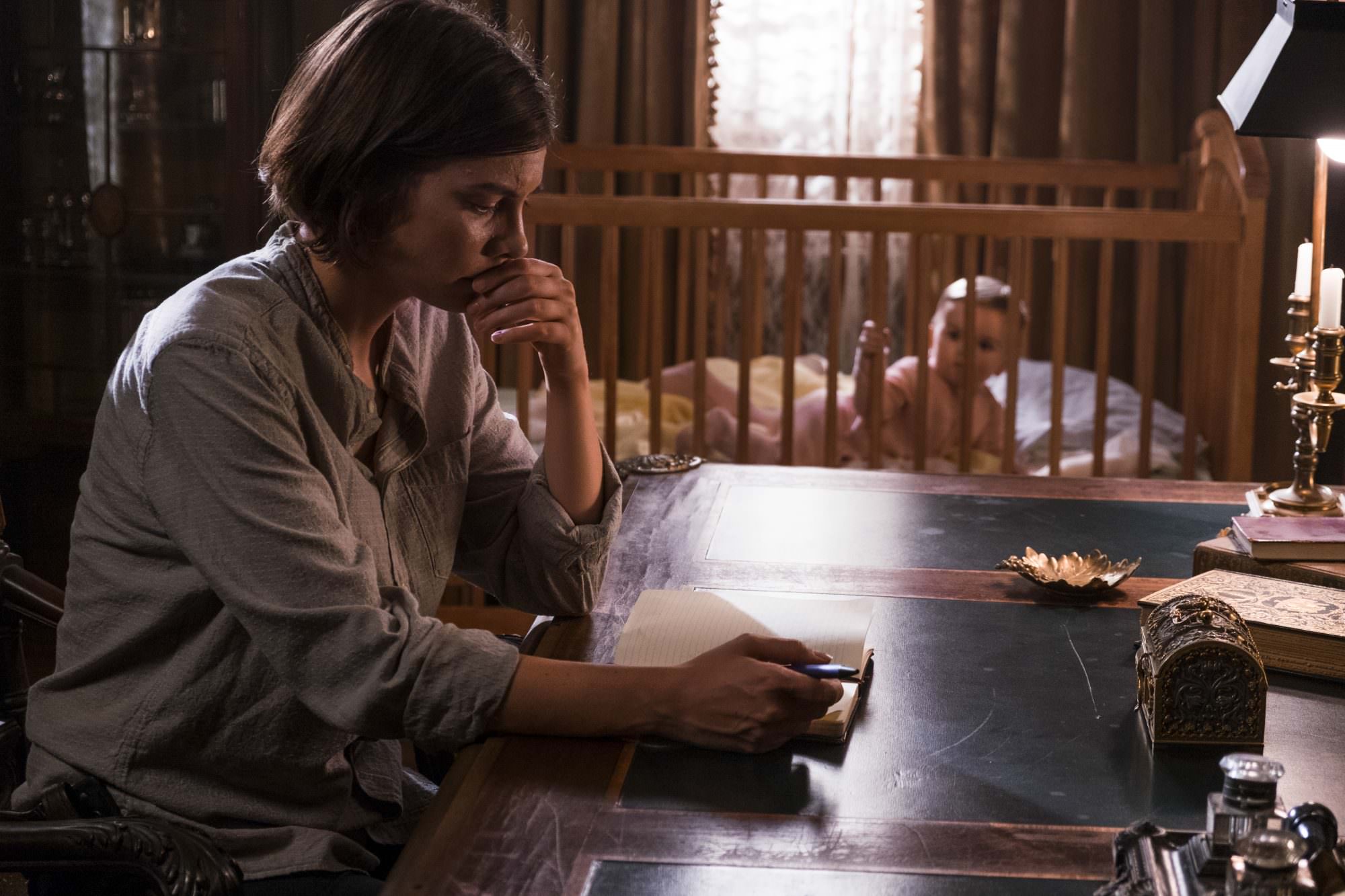 We still haven't recovered from watching Glenn's (Steven Yeun) brutal murder at the hands (and bat) of Negan (Jeffrey Dean Morgan) right in front of Maggie. Not to mention, Maggie is currently pregnant and we couldn't go through another Lori situation. Maggie has really stepped up to the plate and ranks equal to or just below Rick (Andrew Lincoln) in the group. She has been integral in their survival numerous times and it would be a huge blow to lose her.
The Walking Dead returns on February 25.
Featured Image: The Walking Dead Season 8, Episode 1 – Photo Credit: Greg Nicotero/AMC