The Breadwinner's Oscar-Nominated Director on Her Animated Film About a Girl Who Outsmarts the Taliban
When Irish director Nora Twomey auditions actors for her animated movies, she does not look at them. She listens. And when 10-year old Saara Chaudry tried out for the starring role in The Breadwinner, Twomey liked what she heard. "I put up drawings on the wall and look at the pictures of the characters to see if they match what I'm listening to," says Twomey. "Saara had so much range and depth I immediately felt 'This is Parvana.'"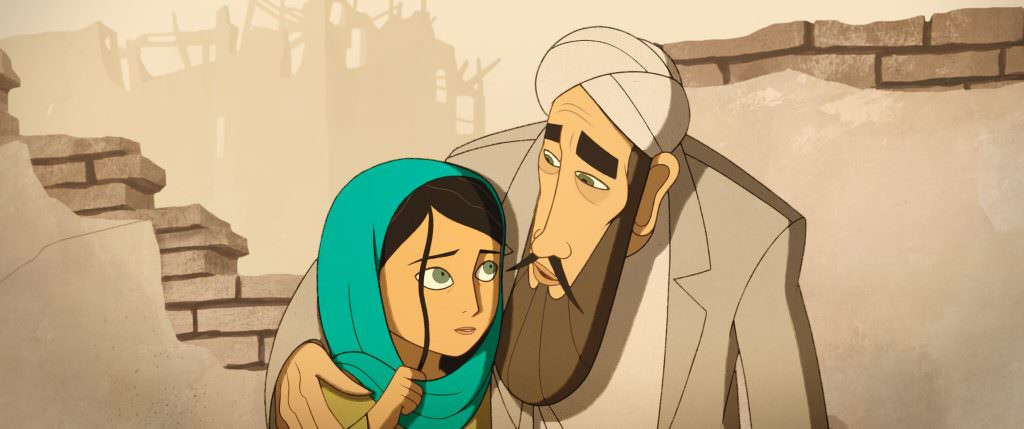 In the Oscar-nominated Breadwinner, Chaudry gives voice to Afghani girl Parvana. Barred from school and market in Taliban-ruled Kabul, she decides to cut her hair and dress like a boy so she can embark on a journey to free her father from prison. Twomey says, "I wanted to create a film that shows the strength of children,"
Twomey held her casting sessions in Toronto, home to a surprisingly large community of Afghani-Canadians. Executive producer Angelina Jolie urged her to find actors in Afghanistan, but that proved unfeasible. Twomey recalls, "Angelina was quite strong about the idea that we should cast as many people as we could in Afghanistan. I explained that we didn't have the budget to do that and honestly, even if we did, I'm not sure I would have. You'd be putting heavy responsibilities on actors living through a difficult situation."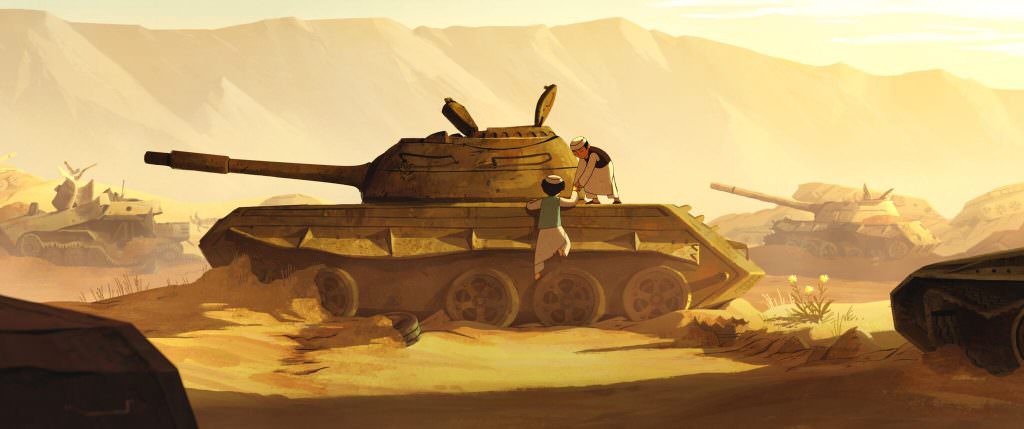 While Twomey recorded voice talent in Toronto, teams of artists in Ireland and Luxembourg animated the film's earth-toned frames inspired by American-Afghan artist Aman Mojadidi. Twomey explains, "Aman talked to us about the quality of light in Kabul, when the sunlight cuts through the dust. I wanted this film to look beautiful in a muted way, with browns and golds." Unlike her bright 2009 Oscar nominated feature The Secret of Kells which she co-directed, Twomey set The Breadwinner in a world where the skies are not blue – they're milky grey. She says, "We didn't want to draw attention away from the characters. We made sure Piranda's face was at the center of each composition."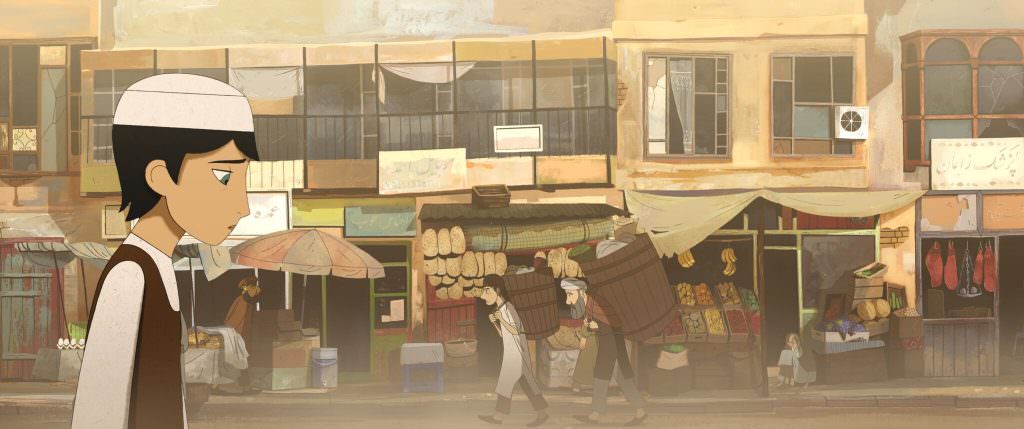 Based on Deborah Ellis' novel, which Twomey read in a single sitting five years ago, The Breadwinner depicts Taliban oppression of women and girls. But, she says, "We didn't want to look at Afghanistan from a political perspective. The film is not so much about the specifics of Piranda's exact circumstances as it is about her spirit. I don't look at Piranda as a boy or a girl. I see her from the inside out. It doesn't matter how she dresses or what box people try to put her in, Piranda's her own person."
Twomey knows a thing or two about being boxed in. A year after her father died, she dropped out of school at age 15. "I was lost at sea," she says. "I was a doodler and a drawer and a day dreamer. If you didn't fit a particular box with the other kids in the class, you had a fight on your hands." For two years, Twomey worked at a factory while developing a portfolio of drawings that gained her admission to Dublin's Ballyfermot College of Further Education. There, she met Tomm Moore and Paul Young, which lead to their formation of Cartoon Saloon in Kilkenny, Ireland.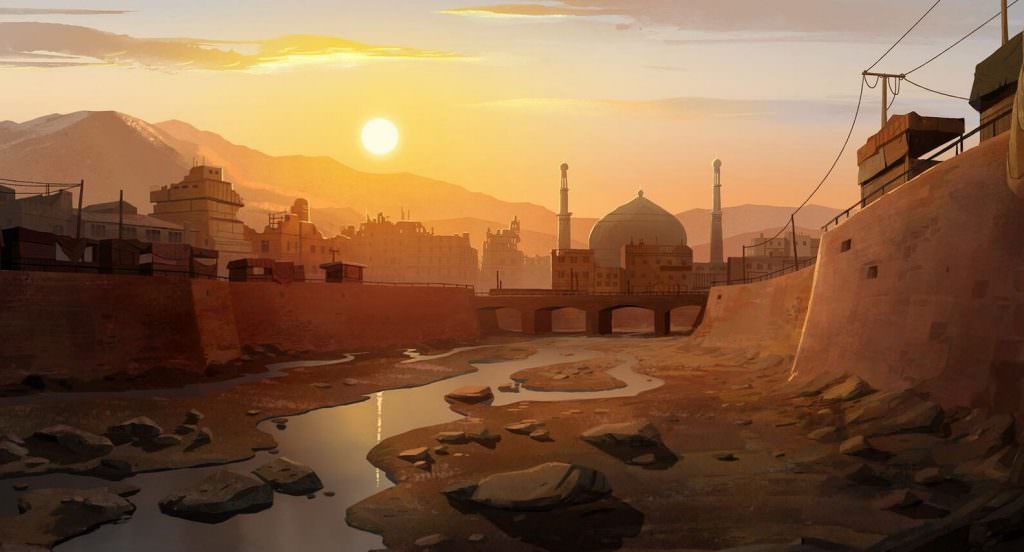 Twomey proudly notes that women constituted half of the 300-person team responsible for The Breadwinner. "It's wonderful to have that kind of balance, because there's so much amazing talent coming up from colleges these days and at least fifty percent are female," Twomey says. "Especially in animation, every director I think has a responsibility to encourage female talent as much as they can."
Now the mother of two boys, seven and nine, Twomey wants The Breadwinner to inspire kids like hers. "I suppose the point of this film is that if you grow up in a place of war, no matter what part of the world, all children deserve a childhood, an education, a roof over their head," she says. "The reason this film exists is to express the idea of hope. Without hope, we have nothing."
Featured image: A still from The Breadwinner. Courtesy WestEnd Films.