Sundance 2018: This Close Director on Shoshannah Stern & Josh Feldman's Groundbreaking Series, the First by two Deaf Creators
Director Andrew Ahn made at splash at Sundance in 2016 with his feature Spa Night, which focused on a closeted Korean-American teenager who takes a job at a Korean spa to help his struggling family, and ends up discovering a underground world of gay sex that terrifies and thrills him. Ahn was back at Sundance this year for another intriguing project, This Close, a groundbreaking new series on Sundance Now created by Josh Feldman and Shoshannah Stern, two extremely talented deaf performers. This Close the first show ever created by two deaf performers, and while Feldman and Stern are proud of their achievement (reader—the show is hilarious), they're quick to point out that they're telling but one version of an experience that most people know very little about:
"While it's a true privilege for us to share this story, it's also important that people realize we are telling one story about that experience. There are many other stories about di erent kinds of experiences as deaf people. In our lives we don't de ne ourselves by any single trait, and so we chose to tell a story about characters who, likewise, aren't de ned by just one thing."
This Close is Sundance Now's first straight-to-series order, and is based on a series of shorts by Feldman and Stern that were featured at Sundance 2017's Short Form Episodic Showcase. It follows two twenty-something best friends living in Los Angeles, Michael (Feldman), and Kate (Stern) as they to navigate their budding careers, personal lives, and deep, loving but often dramatic friendship. The supporting cast is also aces, including comedy heavy hitters Marlee Matlin and Curb Your Enthusiasm's Cheryl Hines.
When Feldman and Stern were looking for just the right director, they created a list. At the very top was Ahn, whose Spa Night proved he was both fearless and funny.  We chatted with Ahn about directing the entire series, bringing his love of telling stories about people who don't conform, or neatly fit in, to any preconceived package, and more.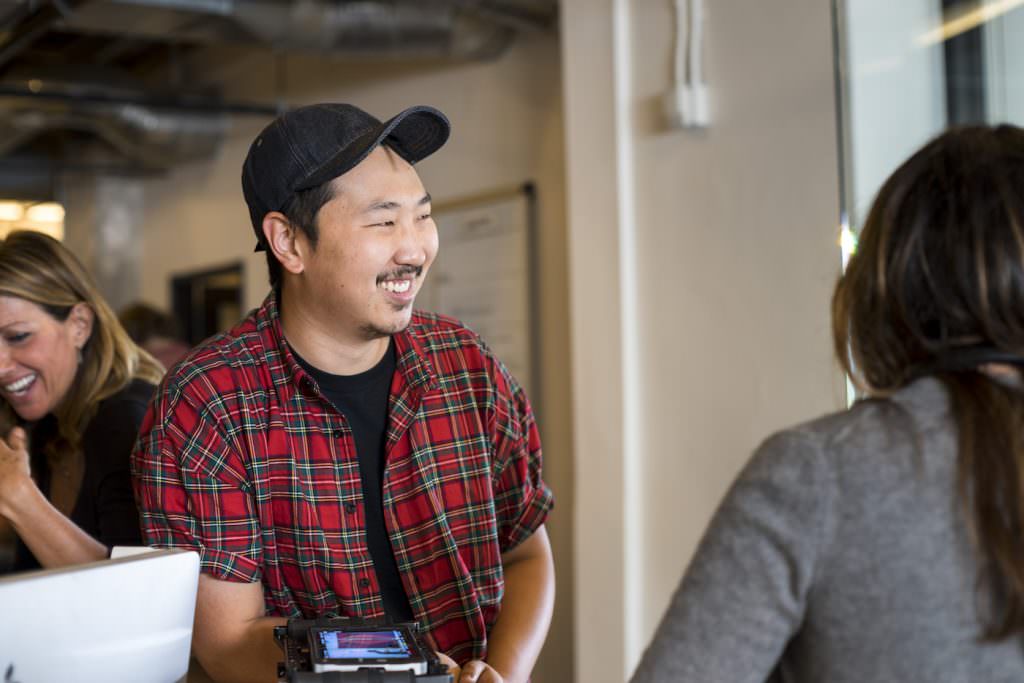 What were your initial reactions when you got involved with This Close?
I was struck by what an amazing chemistry Shoshannah and Josh had together. Their friendship is authentic and real, and I could see that in the web series they had made before that was here in Sundance Labs last year. I was just really psyched to have the opportunity to work on it, and thankfully they brought me on.
How much does your approach differ from doing a feature like Spa Night to doing an episodic like This Close?
It is different. With my feature, it was something I had written, and I had a very clear idea of what I wanted it to look like, even before I started putting words on the page. With This Close, it wasn't something I had written. It was Josh and Shoshannah's scripts, and it was really exciting to be able to interpret that. And that was a really different process for me. With film you kind of think of it as one big monster, so for this, we really had to think about, 'Okay, this is the first episode, this is the last episode,' so you really think about the journey, and it's a longer journey, and you really have to make sure that the characters track and the emotions don't feel scatterbrained, so as a director I really had to know the stories and characters super well. I really had to work with the actors to remind all of us, 'Okay, at what point in the story is this? What are Michael's feelings about Ryan right now? What's Kate's status at her job right now?' It's a lot to juggle, but with a good team, it's fun and manageable.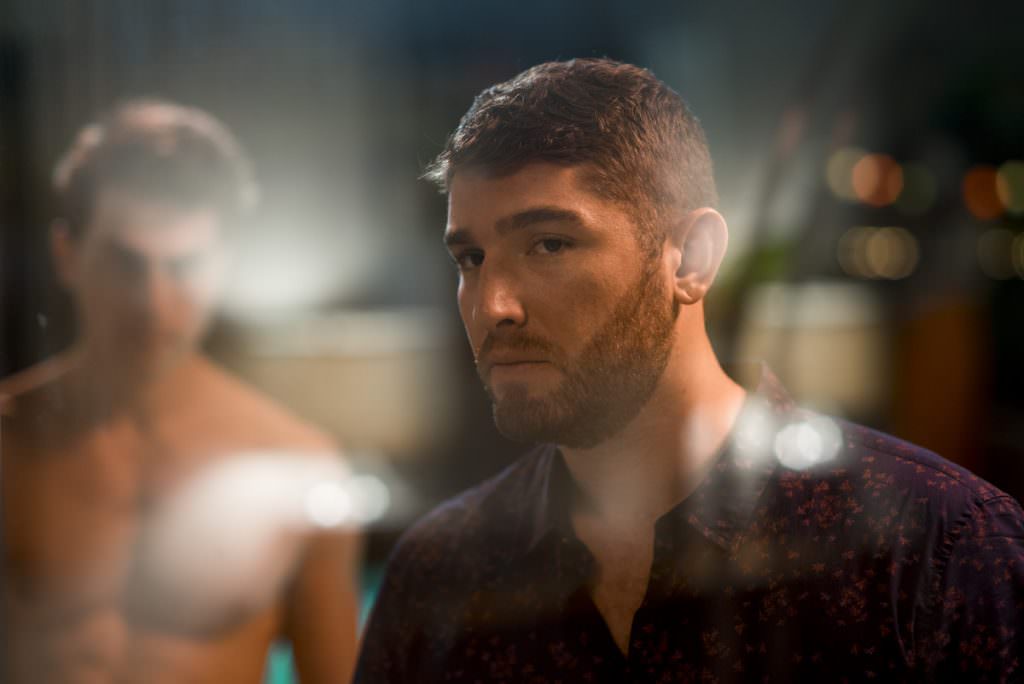 One of the things you hear a little more now is when a feature director goes into TV, they say, 'Okay this entire season is actually one big movie.' Did you take that approach at all? Or did you view it that each episode must stand alone on its own?
That's the hard thing, is it's both. You have to deliver something satisfying within that half an hour, but then it also has to fit in with the season, to the show, and that's something you really have to, as a director, be conscious of. There can be great scenes, but if it doesn't come together in an episode, it's not going to feel like a satisfying viewing experience. For me, a lot of TV shows, I'm watching what my friends watch, and they're already half way through the season, and I watch that middle season episode and I'll like it, so I'll go back and start from the beginning. You have to make sure an audience will like every single episode on their own. So that was my big goal, and a big learning experience for me on This Close.
Do you have the entire season mapped out, the way you would for a feature?
All the episodes we were written. Of course there were rewrites and changes, things inspire you as shoot, but all were written. We knew what we were doing from the first day until the last day. We didn't shoot it chronologically, so it wasn't like we filmed episode one and then went to episode two. It was all shot out of order, cross boarded, so you'd be shooting scenes for three different episodes in one day. It does make it tricky for the director and the actors, but that's why you have to trust each other, know the story. It was a really jam packed 25 day shoot for all six episodes.
That must have honed your chops, getting that much material shot so quickly.
We had to do up to ten pages a day sometimes. You have to hit a groove, and have an amazing team, which we did. My producer Mary Pat Bentel was amazing, Josh and Shoshannah were always really gung ho. The cast were just so dedicated to the project. When I told them we've got a busy day, nobody groaned about it. Everybody was super psyched and energized.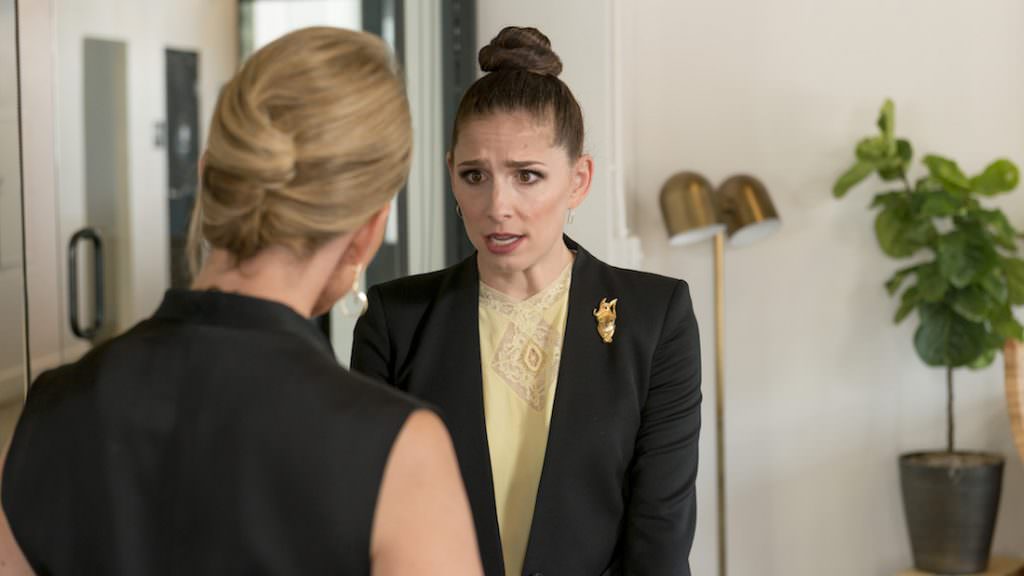 What if any influences did you bring into this project. Be it other TV series, films, did you use as a baseboard for This Close?
Our inspirations came from a lot of different sources, I thought a lot about a choreographer I really love, Pina Bausch. Josh, Shoshannah and I really love the show Looking, and we could kind of feel that in the show. We were thinking about a lot of American independent films, like Spa Night, I was thinking about dramedys a lot, a new territory for me, I thought about a friend's film Morris From America…so yeah, just really pulling together as many sources, working with our collaborators who had amazing ideas. Our cinematographer Bruce Thierry Cheung created these mood boards that were super beautiful, and then our costume designer, Tiffany White Stanton, who worked on Mad Men, just asking her, 'What do people wear in LA?'
Aren't you from LA?
I am from LA, but I also don't care about what I wear [laughs]. For me it was a very collaborative project, and that was the only way that I knew we could make this great, if we took the best of what everybody could offer.
Not that you need to be a spokesperson for inclusivity, but, do you feel the entertainment industry is shifting in the right direction towards more inclusivity in terms of the stories being told and the people who are getting to tell those stories?
Yeah, I really do think so. I can feel the shift in the industry where production companies, studios, networks want to tell stories that come from communities that aren't often seen on screen. The fact that this is the first show that is created, written and starring two deaf actors is amazing. It's amazing. I think that the fact these characters aren't written by hearing writers just lends more authenticity to the project, and it's a more meaningful, personal show.  For me, I really wanted to be a director that could help that along, and I hope that it inspires more people, that they can say 'We can do this too, we can have this opportunity.' And that it inspires more executives in the industry to see that these projects, these films, these TV shows have an audience. The change is incremental, but it's going in the right direction.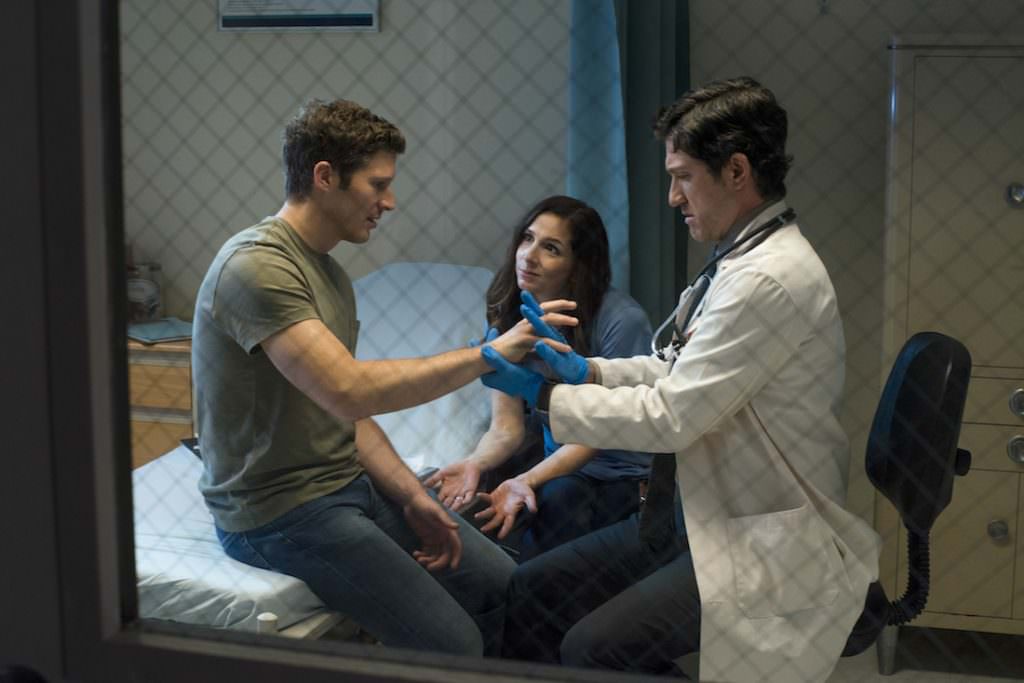 From a practical standpoint, can you give us a day in the life on set.
One of the firs things I would do is check in with my team. I'd meet with my cinematographer, talk about the scenes for that day, I'd check in with Josh and Shoshannah, see how they're feeling about the scenes that we're working on. I'd want to make sure that everybody felt like they knew what they were doing, that they felt like they were being supported, and that it was like, let's go [laughs]. I had an amazing assistant director, Jaque Leblanc, who really got the machine going in the mornings. Then we just rode a wave of momentum. The really cool thing about doing a lot of scenes that are in American sign language, is that they go really fast. The industry standard that a page of dialogue is a minute of screen time, it's a little faster than that [laughs]. We'd have ten pages and we'd shoot a scene that was four pages long, and I'd be like, wow that was fast. We had an amazing support group of interpreters, ASL masters, who were kind of like the script supervisors for sign language, everybody was making sure we were moving forward and telling the story.
It's fascinating that you had this extra layer of support staff…do you feel like picked up any American sign language?
A little bit.  So what would happen was, our call sheet every day had a sign of the day. So the whole crew was trying to learn, and we'd be able to communicate more directly with the cast who were deaf. I took lessons to learn as much as I could, our interpreters were amazing and really generous and lovely to work with. I learned a couple of things that made Josh and Shoshannah really annoyed. I learned the sign for "one more"  for 'one more take,' which resulted in them being like, 'If you do that one more time.' [Laughs]. What I learned from working on this show and working with Josh and Shoshannah, it's like working with any other actor. Besides the very kind of superficial difference of having to figure out how to signal action and cut, my work was, 'How do I tell the story, who are these characters, what are their motivations?' All of that is just being human and relating to another artist.
Any dream projects or long gestating ideas you've been mulling?
I definitely want to continue telling stories about communities that aren't in the spotlight. I think it's really important to push diversity within television and film. Whether that's a more personal story about gay or Korean American, or a story about people that I'm collaborating with, it's gotta be meaningful work. I want to do something that matters. And then, I want to have a varied career. I'd love to do a horror film—I'd scare the shit out of myself, I'm a big wuss when it comes to horror, but I think it'd be really fun to do genre. I think about filmmakers like Ang Lee and Todd Haynes, I'm so inspired by how their films can be so different, but still feel like them. That's one of the reasons why I was so thrilled to work with Christine Vachon on this show, she's really championed directors who have strong visions, but take risks in the projects that they take on. I hope that my career feels exciting and for me a learning experience.
Featured image: Shoshannah Stern as Kate, Josh Feldman as Michael – ThisClose _ Season 1, Episode 3 – Photo Credit: Gunther Campine/SundanceNow