Sundance 2018: American Animals Composer Captures Four Students' Wild Alter Egos
A tribal orchestration sprinkled with sounds of the wild opens American Animals to the contrasting sight of establishing shots of Lexington, Kentucky. Composer Anne Nikitin immediately sets the tone for the rambunctious docudrama about a daydream gone too far. A group of college aged men concoct a movie style plan to steal valuables from a university, to initially hilarious result. As the events grow more sobering, Nikitin dials up the drama and brings us back to reality where the scheme collides with consequences. Her score nimbly navigates the mixed genre movie that explores the dangerous persuasions of privilege. Nikitin shared with us her experience working on the film's unique style and scoring the thrilling heist.
For those who didn't make it to Sundance this year, what is the film about?
American Animals is a true story about four men who are university students. They live in Kentucky. They're very bored and unfulfilled with their lives and they want something exciting to happen. They live their lives through movies and they decide to attempt an audacious art heist and it all goes wrong. What's different about this movie is that Bart Layton, the director, has really pushed the boundaries in terms of genre. He's known for making documentaries and docudramas and this one has documentary elements in it, but it's definitely of the drama genre.
Was it a challenge to strike the balance as the actors and their real-life counterparts collide?
I think it made it difficult. We did spend a lot of time in the edit, so it was difficult for the editor and it was difficult for myself as well. How to smoothly transition in and out of the interviews, in and out of doc world, so to speak, without disturbing the narrative or jolting the audience out of the drama. That was definitely a challenge that took some time.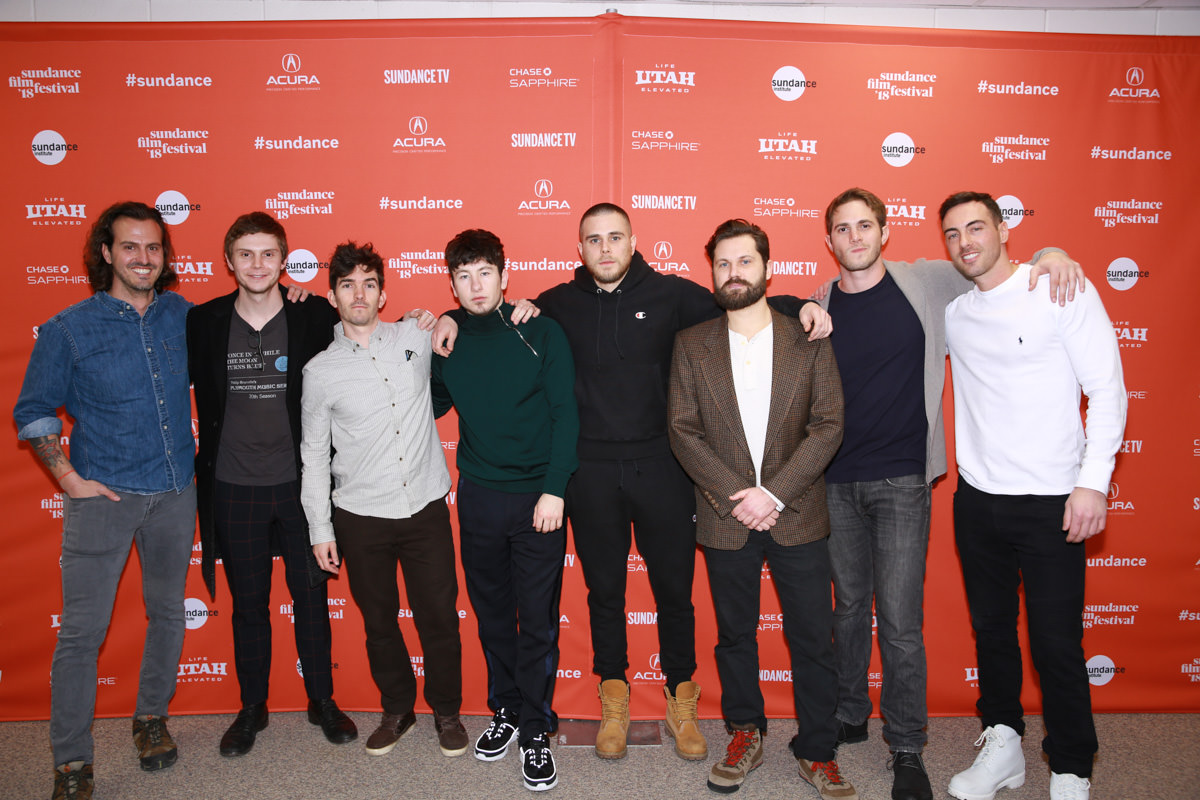 What was the inspiration for your musical themes? Was it the individual characters, or the progression of the story?
Yes, the themes were challenging because they are four very different and strong characters, so they each have a little motif or theme. We introduced them each with their own little ditty. It's more like a caricature I suppose. We developed the themes based on what they do, their actions, their motives, and how they're really feeling underneath it all. You've got a planning motif that comes from one of the characters who really wants this plan to work and as the plan gets deeper and deeper that theme develops. Then you've got an arts theme that's attached more to one of the characters and his motive for doing it. But, as that motif develops, it develops for the other characters as well. It's quite complex.
What was the most difficult part of scoring this film?
One of the challenges was trying to make a homogenous sounding score with so many different layers and levels to the film. It's orchestral based as well as avant-garde use of the orchestra, so I used the London Contemporary Orchestra for this. They're masters at creating an avant-garde sound with the strings. I used some brass as well, and we did some weird things with a tuba. Part of the score is also very electronic, synth heavy, lots of big heavy beats for a lot of the action sequences. There's a whole hybrid genre, because Bart references other movies throughout the film. American Animals is essentially a movie within a movie and so the score has to play along with that. We did pay homage to other films such as Ocean's Eleven. There's a whole other genre that we were exploring as well. The trick was to try and not have the score sound disparate, but to create a consistency, so that took a very long time to bring all those elements together.
When you're composing, do you derive themes from the actor's performances or the overall plot?
It depends on the film. If it's a very character driven film then I will focus on that person. I try and create a mood I guess, overall. I'm really interested in mood and atmosphere of the film, cinematography, landscape, characters. My inspiration will probably come initially from discussions with the director after I've watched a cut or read the script. We'll talk about how music should work and what elements of the film it should emphasize to realize his or her vision.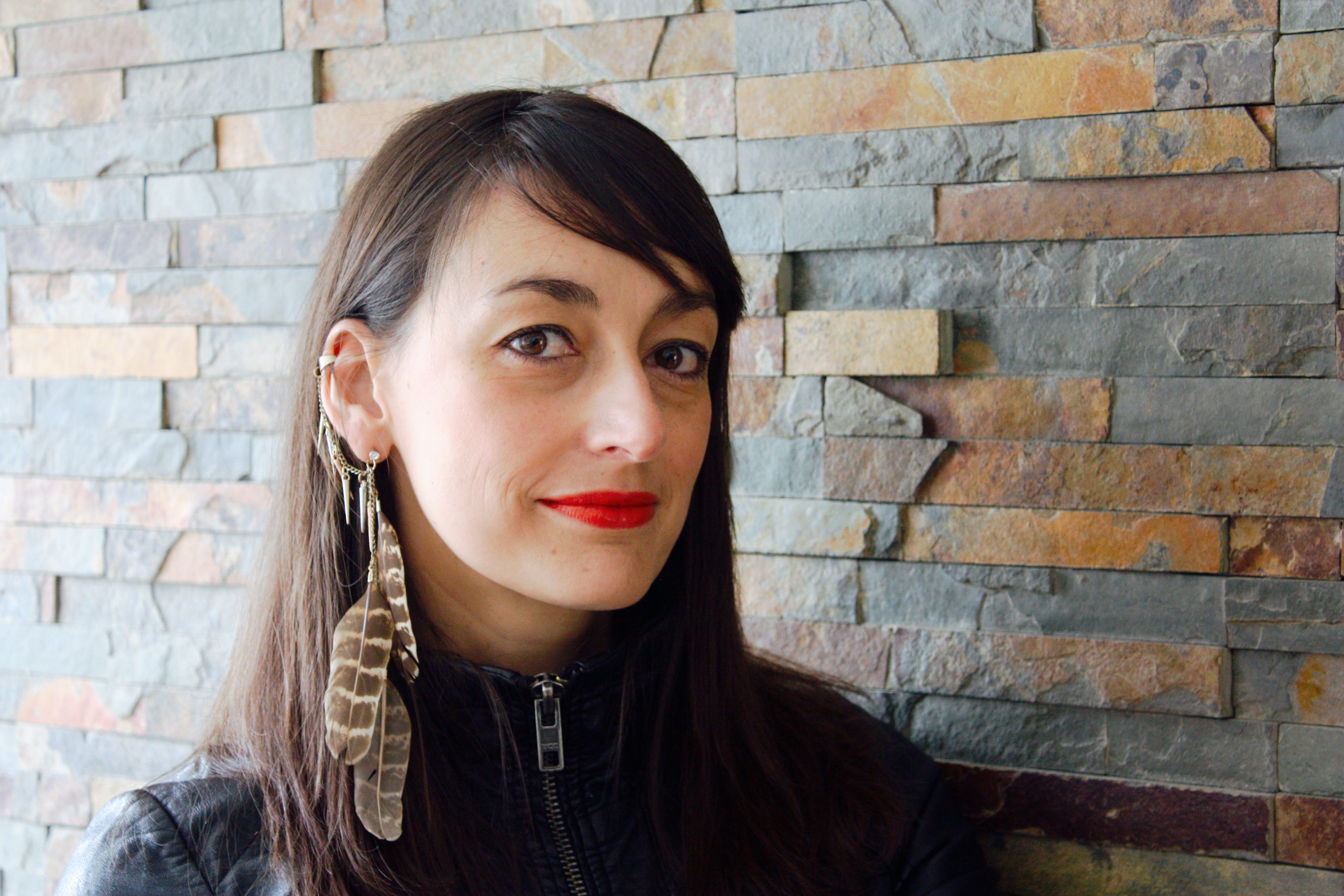 Do you have a favorite scene in American Animals that you most enjoyed working on?
The flamingo scene. It's based on one of the art pieces that they try to steal and so we came up with the theme. It's the art theme and then it culminates in seeing a flamingo at the end. That's a theme I really enjoyed working on. It's orchestral, working with the London Contemporary Orchestra. The other one is the actual heist when they try and pull it off and it's really dark and disturbing and I've gone for a pure synth really hardcore beats and just pounding it out. I really enjoyed watching that one.
Did you feel like you had to be flexible and transcend genres to write for film?
I think that's one of the reasons why I was drawn to it, come to think of it. When I was a teenager I really wanted to be in a band, like a riot girl kind of band, but I also really loved writing classical music. Film music allows all of that and, especially today, film music is so exciting. It's eclectic. Everything is accepted now and composers are drawing on inspirations from all genres from heavy metal to punk, to eighties synth to avant-garde to contemporary music. It's really extra exciting times at the moment.