Oscar Watch: Costume Designer Stacey Battat on Creating the Cloistered Couture of The Beguiled
Costume designer Stacey Battat last worked with Sofia Coppola on The Bling Ring, which featured a gang of fame-obsessed teenagers in Los Angeles who use social media to track celebrities whereabouts, then rob their homes when they're gone. For her latest collaboration with Coppola, Battat had to travel back in time some 150 years to Civil War era Virginia, where she was tasked with dressing a largely female cast, set in a southern boarding school, and the injured Union soldier Corporal John McBurney (Colin Farrell) who thinks he may have found the perfect place to heal. McBurney mistakenly believes he's found a kind of heaven (no Confederate soldiers, a bunch of beautiful women on hand to help, and, possibly seduce), and although the head of the school, Miss Martha Farnsworth (Nicole Kidman), and her five students keeps his presence a secret, things begin to unravel, and the gorgeously shot and costumed The Beguiled becomes a taut thriller.
Coppola's sumptuous, atmospheric southern thriller thrives in no small part because of a trifecta of immense talents; cinematographer Philippe Le Sourd's camerawork, production designer Anne Ross's sets, and Battat's gorgeous costume design. Dressing the leading ladies in florals, pastels, and a whole lot of virginal whites, The Beguiled looks nothing like the usual Civil War-era films you're used to seeing.
"The first thing I did was remind myself about the Civil War, and I did that by looking through the history of what was happening between 1862 and 1865," Battat says.
Battat's work eschewed the usual palette of Civil War-era films (lots of stiff black and white) in favor of pastels and florals, with an emphasis on virginal whites for the women and girls at the school. Battat's homework was extensive, and included trips to the Metropolitan Museum of Art textile center.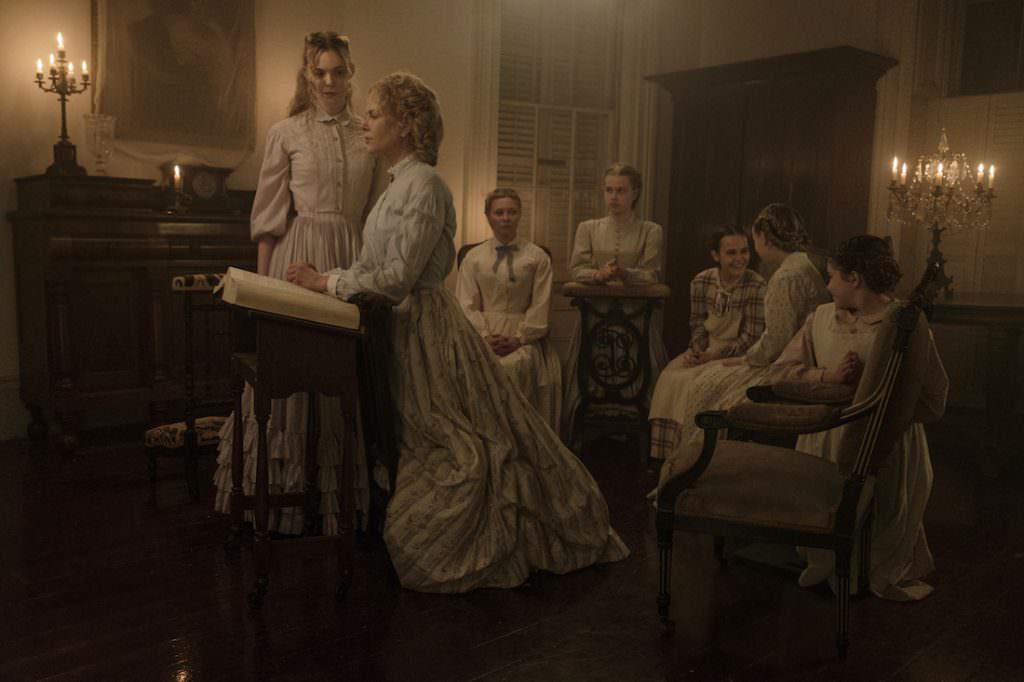 "I'm a pretty intense researcher, and I really like doing it," Battat says. "It brings an element of intelligence to our job. It's not just about, oh, this looks pretty. It's about learning something new every time. The research element is always really important."
Battat poured over the Met's fabric book from 1855 to 1865 to figure out what kind of fabric they had available. The south, using slave labor, produced the raw materials for the fabrics, mainly cotton, which were then woven and printed in the north. The era was, of course, monstrously sad and devastating, and what was worn at the time reflected this.
"I used fabrics that were available at the time, cotton and silk as opposed to polyester, and we did make them wear corsets, because you can't really get the silhouette of the body without the unnatural corsets and petticoats, so they had to wear them unfortunately," she says. "We did take some liberties, so we didn't make them wear a stiff cotton under the corsets, we let them wear tank tops. The job is to use interpretations of what was available in that era. During the Civil War, women wore brown and somber colors because they were at war, they weren't running around in lavender, but we took that liberty. Those fabrics were very common, they chose a more somber palette because it kind of wasn't lady-like considering there was so much sadness and mourning going on."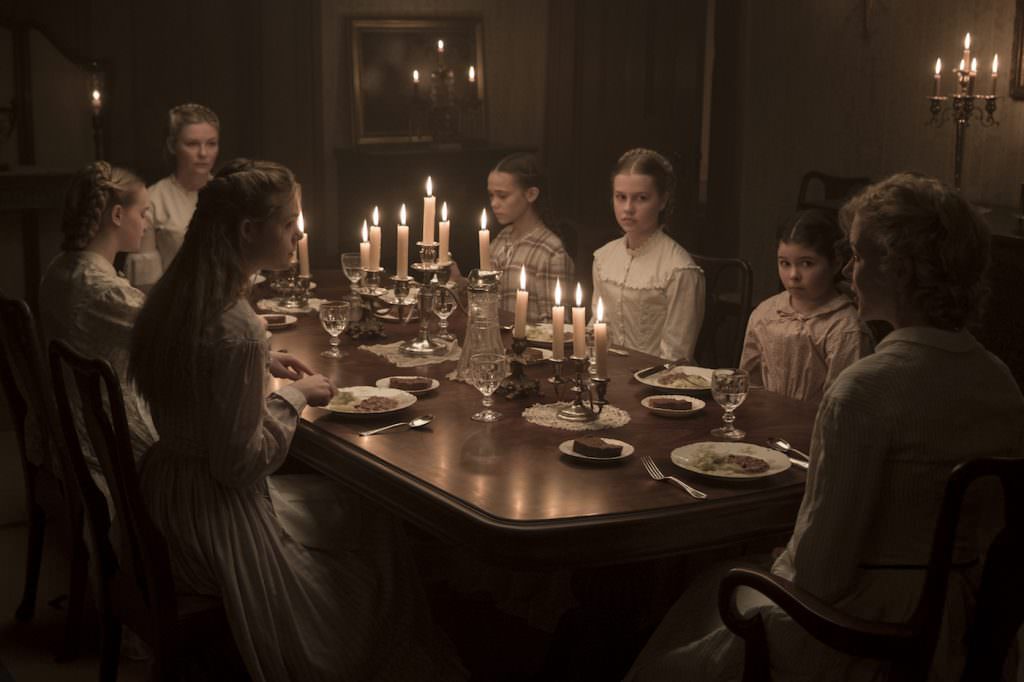 Battat also found that the Civil War era was not without its sartorial flourishes.
"I was so surprised when I was looking at fabric in the 1850's that they had fake fur with metallic thread going through them," she says. "They had this in 1850? When you look at these books in the Met, there are notes about dying the fabric, all the new things being developed, and I learned that by the 1860s, one of the combinations people liked a lot was purple and orange, because they learned how to dye purple then."
The silhouettes Battat created were inspired in part by the neoclassical artist Jean Auguste Dominque Ingres. What you see worn by Kidman, Kirsten Dunst, and Elle Fanning are voluminous and lacy, which help cover, so to speak, the nature of what they're plotting against Farrell's recovering Corporal McBurney. There's also an almost supernatural sense to the clothing, as if the ladies in this lonely house were haunting it as much as living in it, while the war rages just outside their door. Like all great costume designers, Battat built her choices around what was appropriate for the character as much as for the era.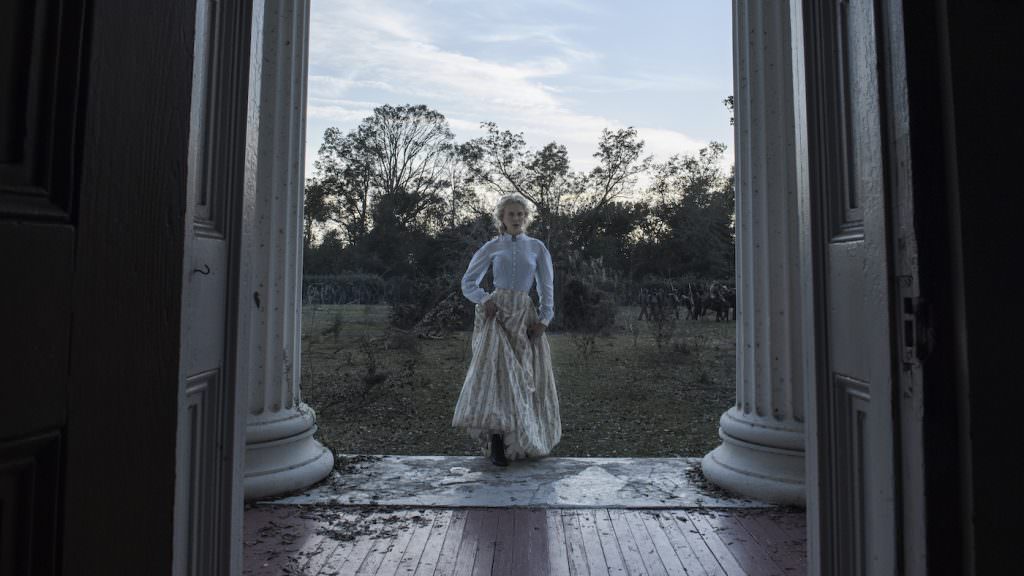 "We went pretty deep on these characters, which is the same process you take to any movie," she says. "They're wearing clothes within a specific era, and then you take their individual character traits and try to impart them into whatever you're designing. I also think it's important to consider how we see it, because we're not watching a movie in 1860, but now, so what tells this story to someone watching now?"
Kidman's character Miss Martha is the matriarch and the at the center of the film. Battat paid special attention to make sure her look spoke to the power she held in reserve.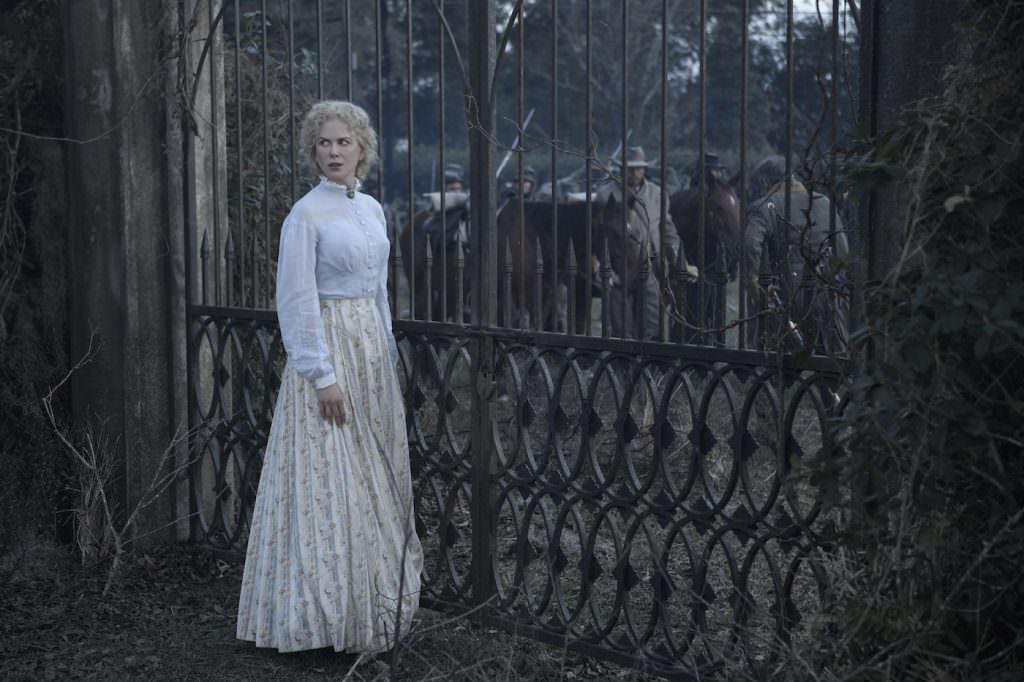 "With Nicole's character, she was in charge and stern, so I used a non-frivolous palette," Battat says. "Her clothes were mainly ivory and black, there's something more authoritative with the way she's dressed, with a masculine silhouette. One of the bodices ends up in the shape of a vest, almost like a buttoned up business suit. With Elle [Fanning], she's young, so she wears a lot of pink and lavender, and she's girly, but she's also a little bit mental, and she wants to experience what it's like to be with someone, so she unbuttons herself in a way that iss. Martha would have cracked the whip if she'd seen it. For Kirsten [Dunst], I imagined her as romantic, even though her clothes are more of an ivory palette, they're different from Nicole's in that there's a romance to them, they're more diaphanous, a more ephemeral quality."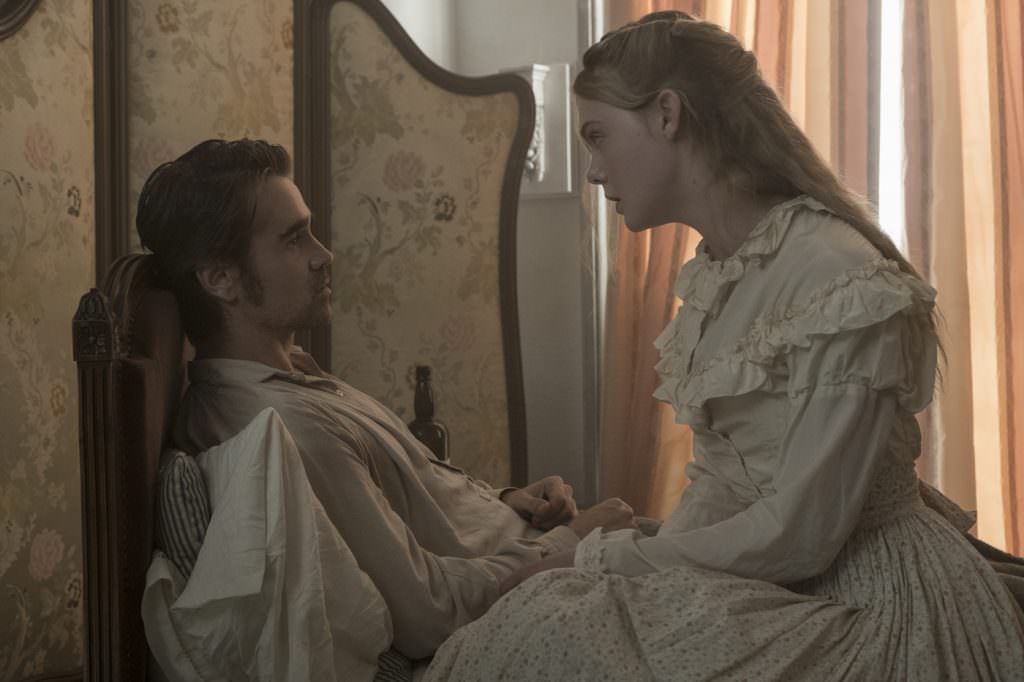 One of the film's breakout stars is Oona Laurence, who plays the youngster, Amy.
"Amy's clothes always looked like they're a little too big, maybe they're hand-me-downs, or she's hungry because she's feeding her turtle instead of herself," Battat says. "There's so much you can't say in a movie, which is what makes them interesting. People take these things, like costume design, and take these unsaid things away from the movie because of our work."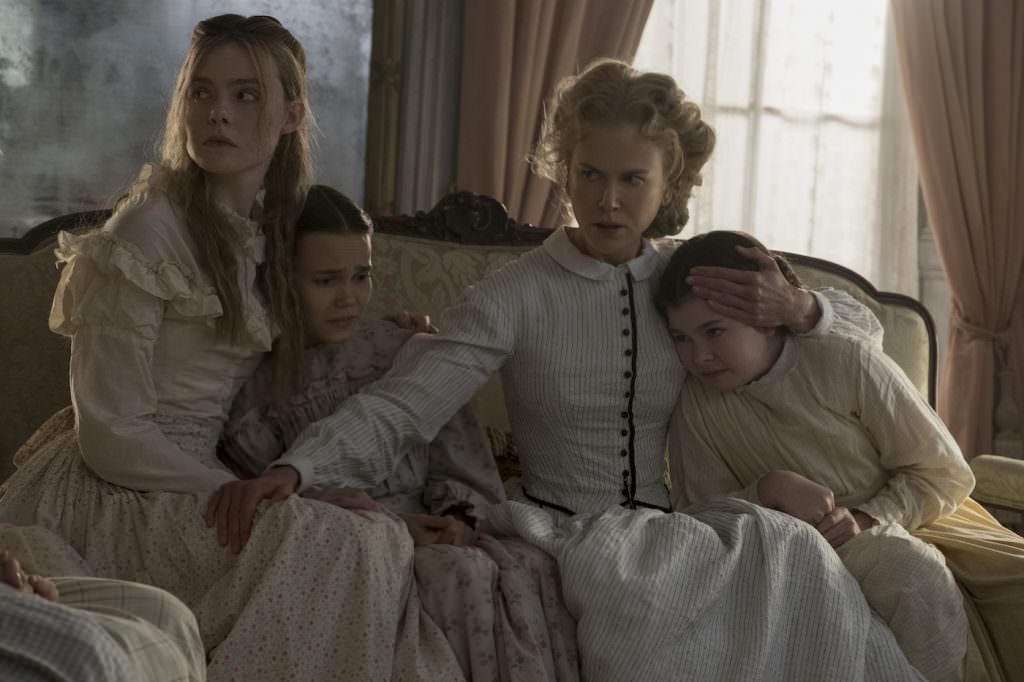 When asked when she knew she wanted to be a costume designer, Battat cites a film that might not come across on first blush as the kind of thing that would make a young girl dream of designing for film.
"I've always liked the movies, and I like clothes, and there's just something really fun and exciting about developing a character and being able to participate in moviemaking in that way," she says. "One film, really early on, was Annie. I loved Annie when she was an orphan, I was never into Annie when she was in the red dress, I liked her as an orphan, when she was dancing, I found all those little girls in their sadder, light blue dresses inspiring. It was different, it's a nice palette. I think because I was little, and you went to the movies and it was a production, it was so amazing, the dancing and singing. I loved that movie."
Another film, again with a rags-to-sort-of-riches theme she adored, was Charlie and the Chocolate Factory.
 "I grew up in Connecticut, right near Gene Wilder, and sometimes I'd see him and say, daddy, daddy, it's Willy Wonka! We'd follow him around the grocery store until our dad stopped us," she says.
Battat says that for The Beguiled, and for all Coppola's films, she makes collaboration easy.
"What's so great about Sofia is she really has a way of making the divisions between all the departments congruous," Battat says. "Our production designer Anne Ross, our cinematographer Phillipe Le Sourd and I talked about the overall look of the movie and were able to find a way make it all come together with the same overall vibe. After seeing it, to be honest, the cinematography is just so beautiful, Philippe is so talented. It takes a village."
Featured image: (l to r. – clockwise) Addison Riecke as Marie, Kirsten Dunst as Edwina, Nicole Kidman as Miss Martha, Colin Farrell as John McBurney, Elle Fanning as Alicia, Emma Howard as Emily, and Angourie Rice as Jane in Focus Features' atmospheric thriller THE BEGUILED, written for the screen and directed by Sofia Coppola.
Credit: Ben Rothstein / Focus Features