Ocean's 8 Prepares to Take on NYC in New Poster
Danny Ocean (George Clooney) has pulled off some pretty impressive heists, but there's one con who might be able to outdo him. Sister Debbie Ocean (Sandra Bullock) is back on the scene and she's assembling a new team. The target of Ocean's 8 is the Met Gala in New York and these robbers are pulling off their grand theft in style.
Warner Bros. released the first poster for the Ocean's 11 spin-off. Set against the bold red background that screams celebrity, we get our first look at Debbie Oceans' team. The well-tailored and sunglass clad ladies look ready to hit the red carpet. Sandra Bullock leads the pack with Cate Blanchett, Anne Hathaway, Helena Bonham Carter, Rihanna, Sarah Paulson, Mindy Kaling, and Awkwafina rounding out the crew. We are all going to need to step up our long jacket game after this movie premieres. All eight of these talented actresses look stunning and we love the undeniably clever tagline, "Every con has its pros."
We don't know yet exactly what they have in mind, but there are millions of dollars in jewels and handbags that walk down the Met Gala red carpet each year. The museum fundraiser is one of the most eye-popping events of the year as celebrities sport the wildest fashions they can find to fit the year's theme. This is likely to be a wild film for costume designer, Sarah Edwards.
Ocean's 11 was made into a trilogy that was eventually followed by Ocean's 12 and Ocean's 13. Ocean's 8 is conveniently 3 less than 11 indicating that if the film does well, there's room for a 9 and 10.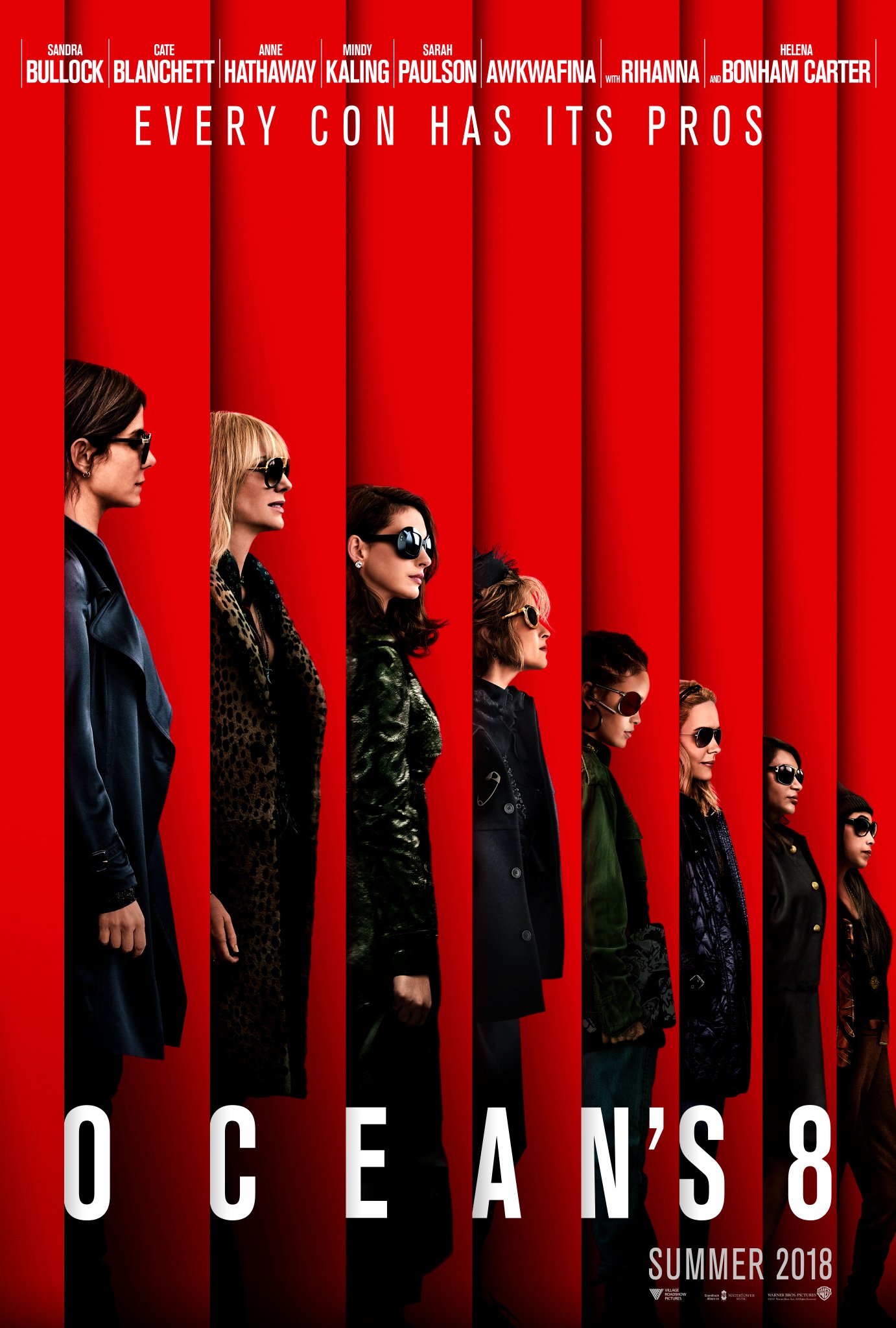 Ocean's 8 pull off their heist June 8.