Meet the Blade Runner 2049 Concept Artists Who Helped Create the Year's Most Visually Stunning Film
Director Denis Villeneuve, cinematographer Roger Deakins, production designer Dennis Gassner, costume designer Renée April, the entire art department (really, the list is long) are all responsible for the neo-noir landscape of Blade Runner 2049 that managed to echo Ridley Scott's dystopian vision in the original while taking it in their own, beautifully dark way. Blade Runner 2049 is the year's most visually stunning film, featuring spaceship like flying cars (called spinners), translucent glass skyscrapers, 100-foot tall holograms, a blasted, dust-covered Las Vegas, an environmentally destroyed San Diego, and so much more. For these remarkable cinematic achievements, Villeneuve, Deakins and the rest of the team certainly deserve a round of applause. However, one cannot forget artists like George Hull, Emmanuel Shiu, Jeremy Paillotin, Mike Hill, Dan Baker, Madhav Kumar and Victor Martinez for creating the visionary concept art that went into the films creative development. Kotaku was able to give us an insider look into the illustrations that helped bring Blade Runner 2049's futuristic setting to life on the big screen.
The artwork gives us a glimpse into the creation of the neo-noir Blade Runner universe. The concept art featured below lays the groundwork for the films eerie aesthetic and excellent use of light (Deakins is a renown master of lighting). The pen and digital illustrations reveal the evolution of Ryan Goslings LAPD officer K's spinner and the ashy, neon and hologram stuffed urban setting. The portfolio of work begins with George Hulls traditional pen and paper illustration of the flying spinner, which eventually becomes a digitalized representation. The futuristic car is incorporated into much of the concept art and can be seen hovering over the misty and fogged high tech Los Angeles. These up-close visuals of the highly imaginative Blade Runner landscape certainly complements the films cinematography and gives fans an added bonus into the films spectacular universe.
After seeing the cinematic film on the big screen, here is your last chance to enjoy the imaginative and high tech metropolis.
To see the entire spread of incredible concept art, click here.
George Hull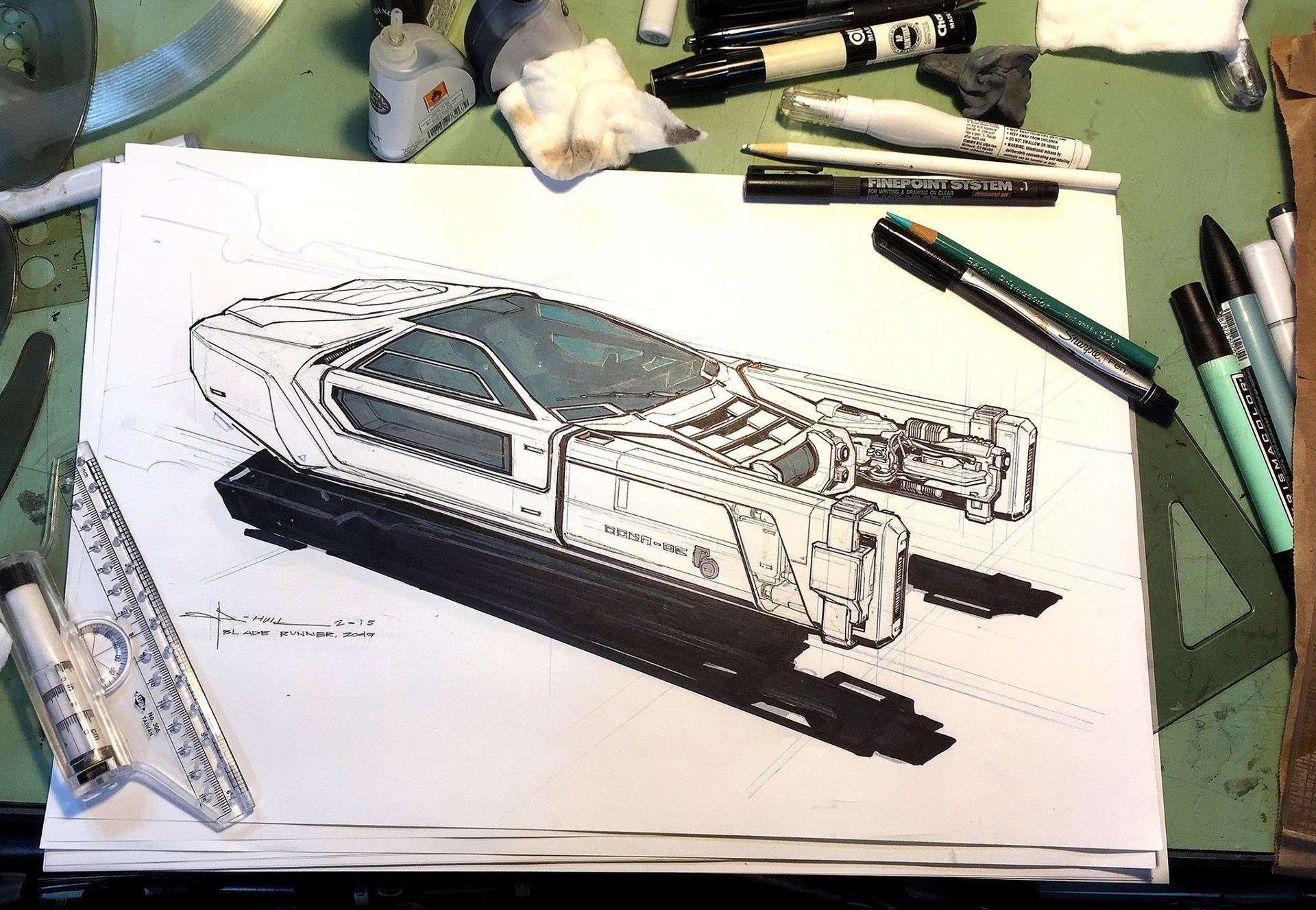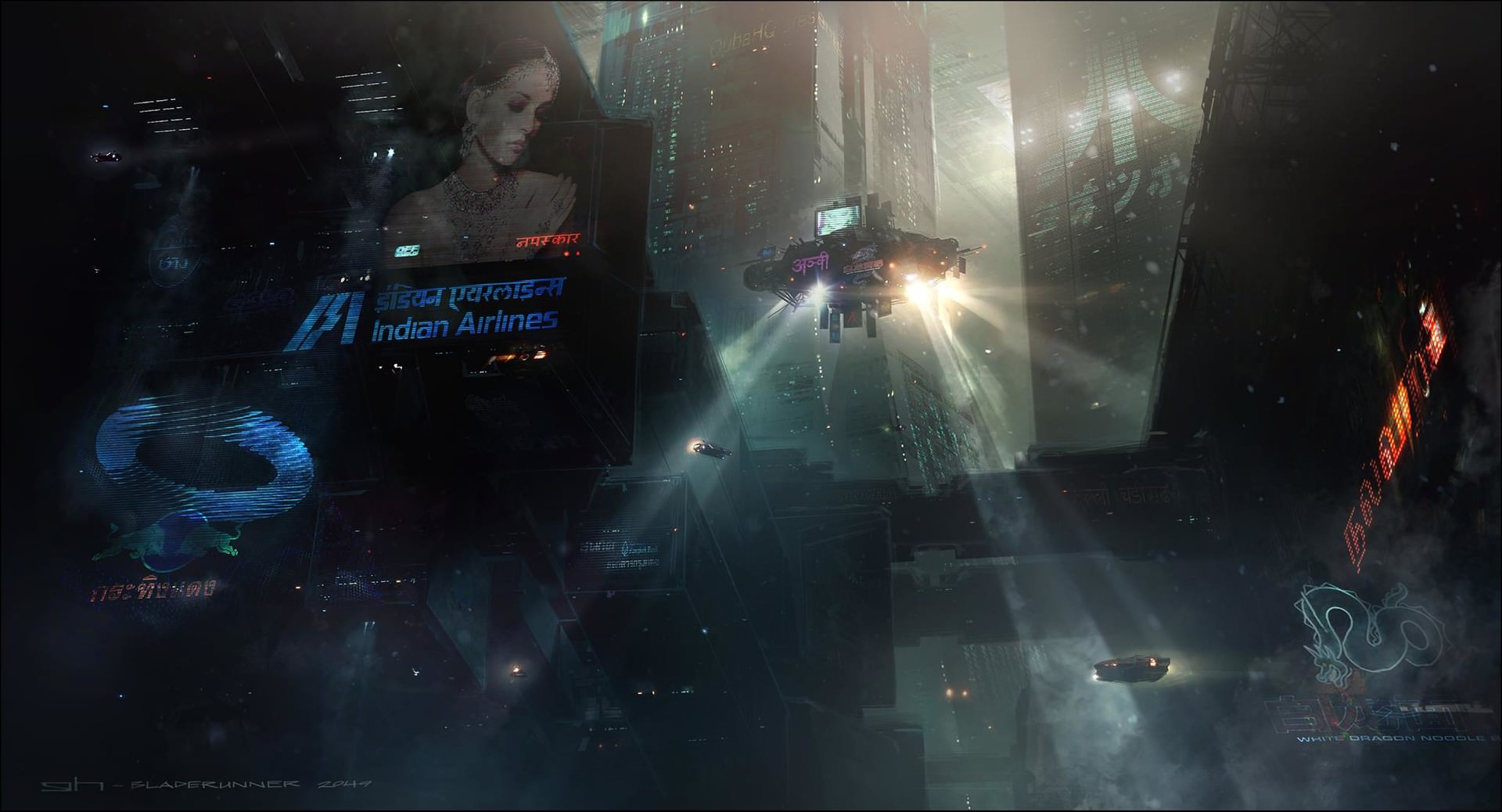 Victor Martinez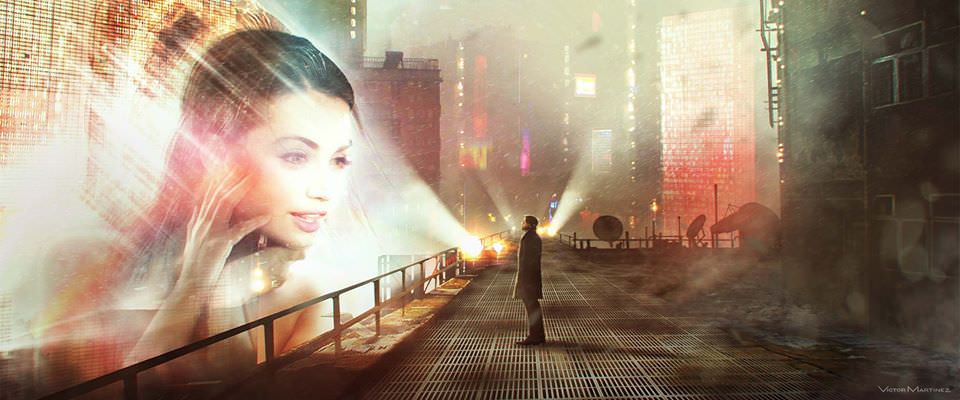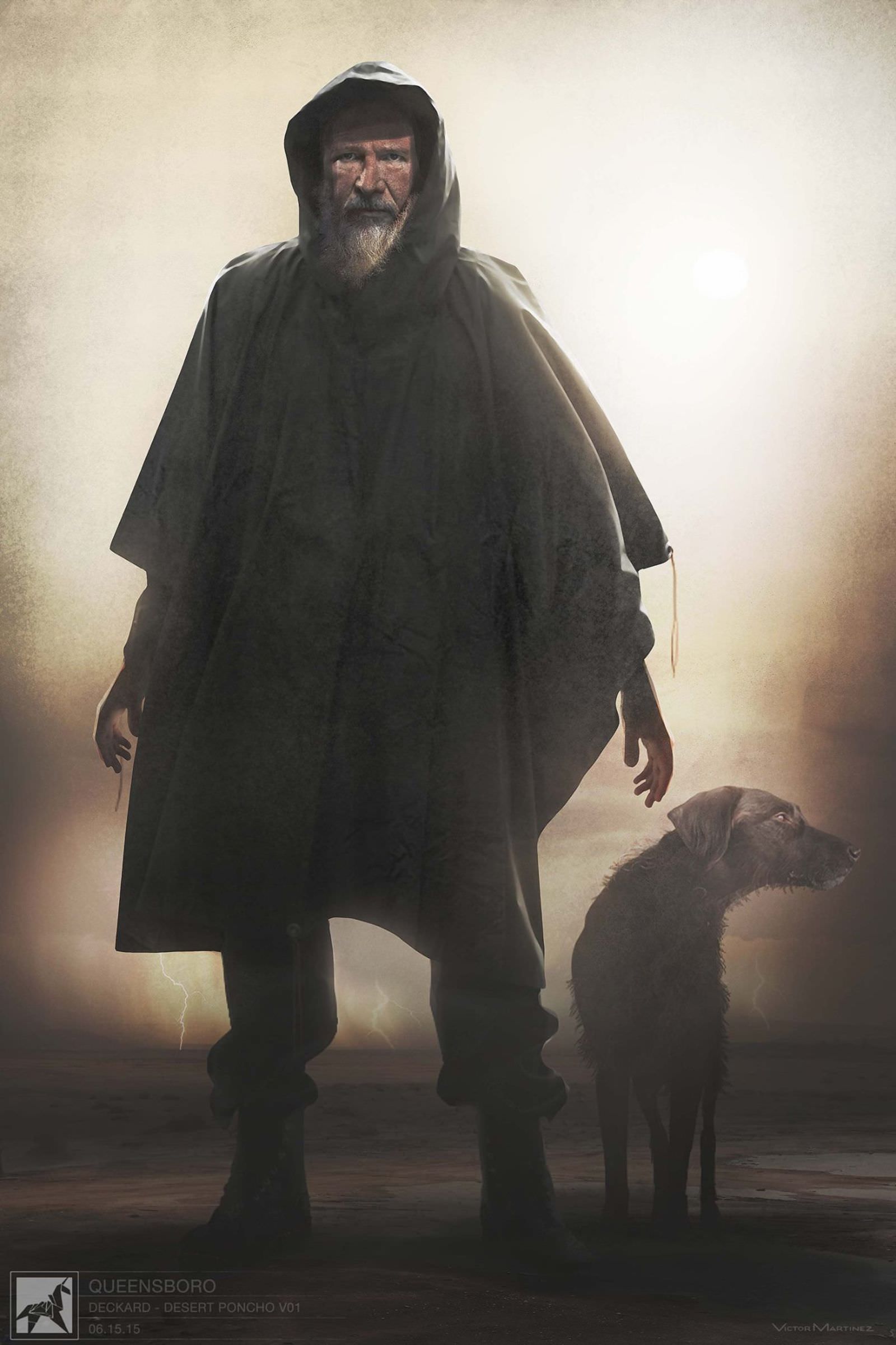 Peter Popken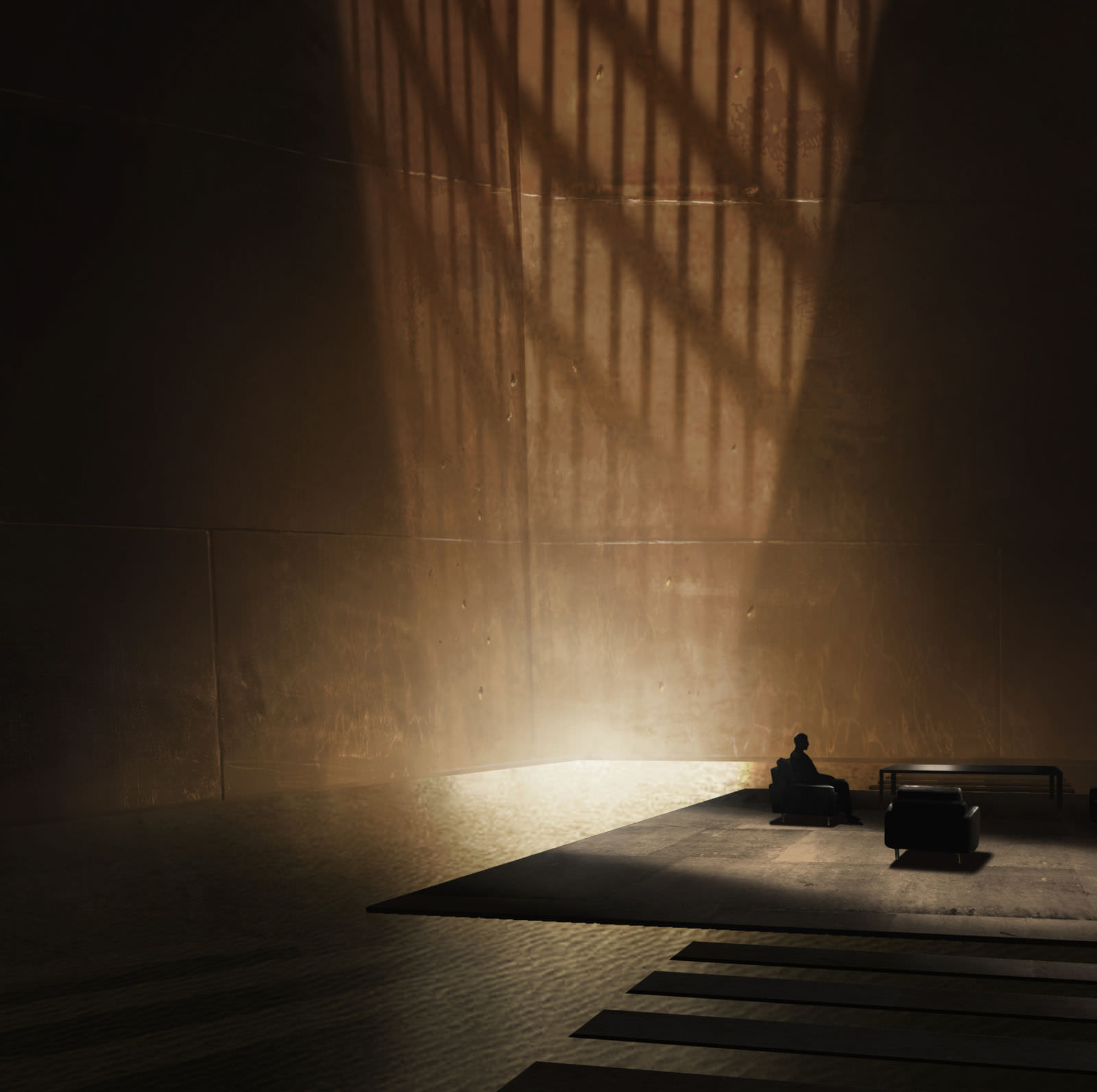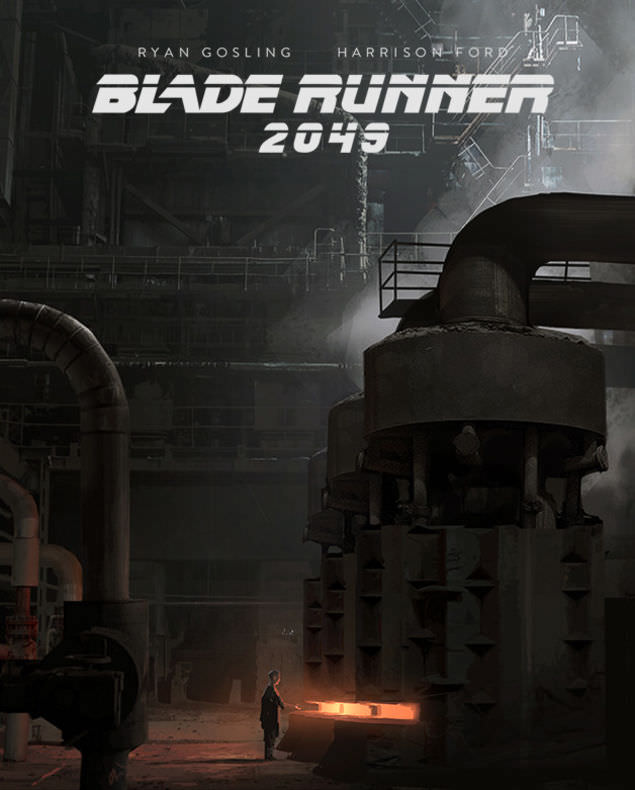 Weta Workshop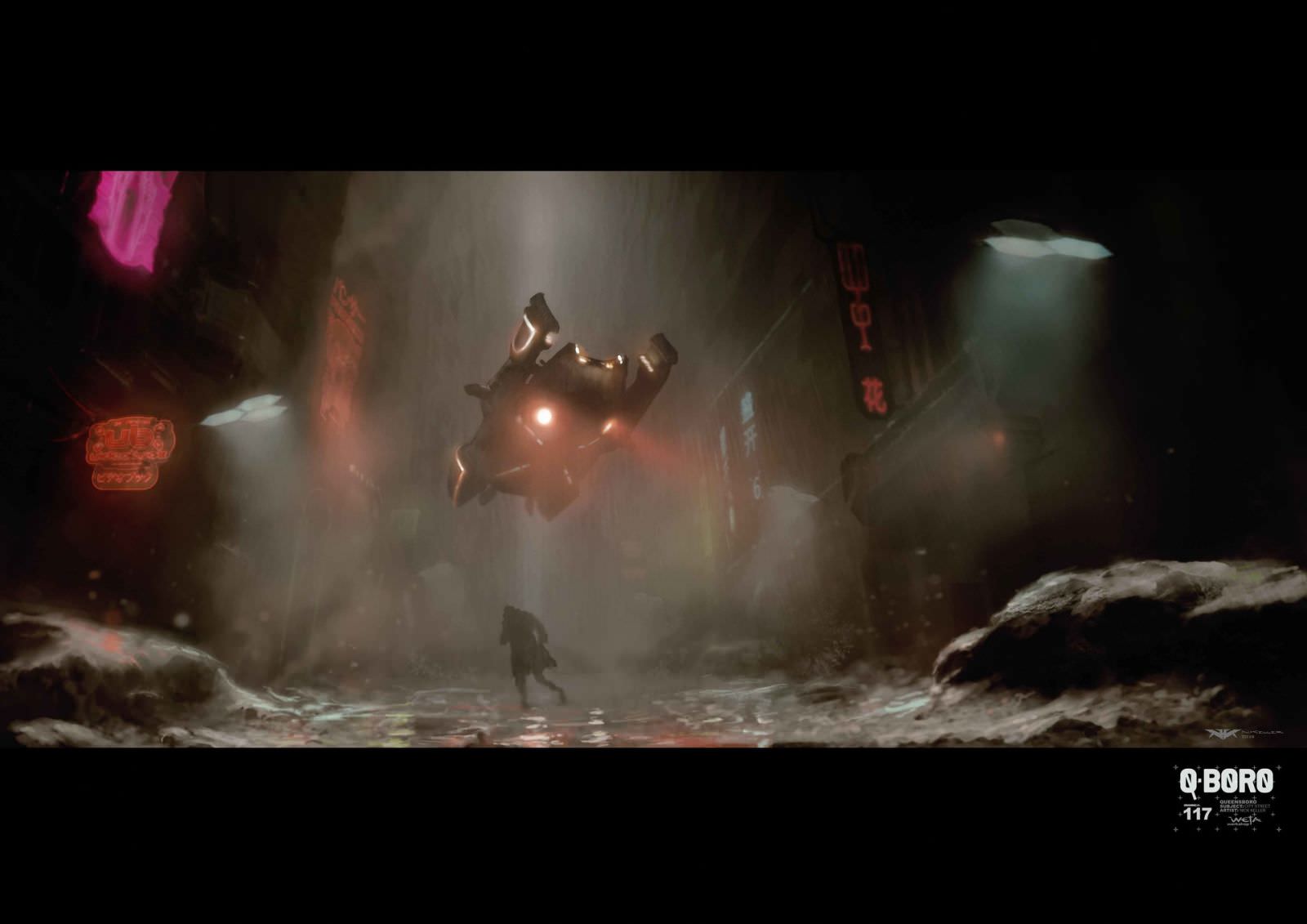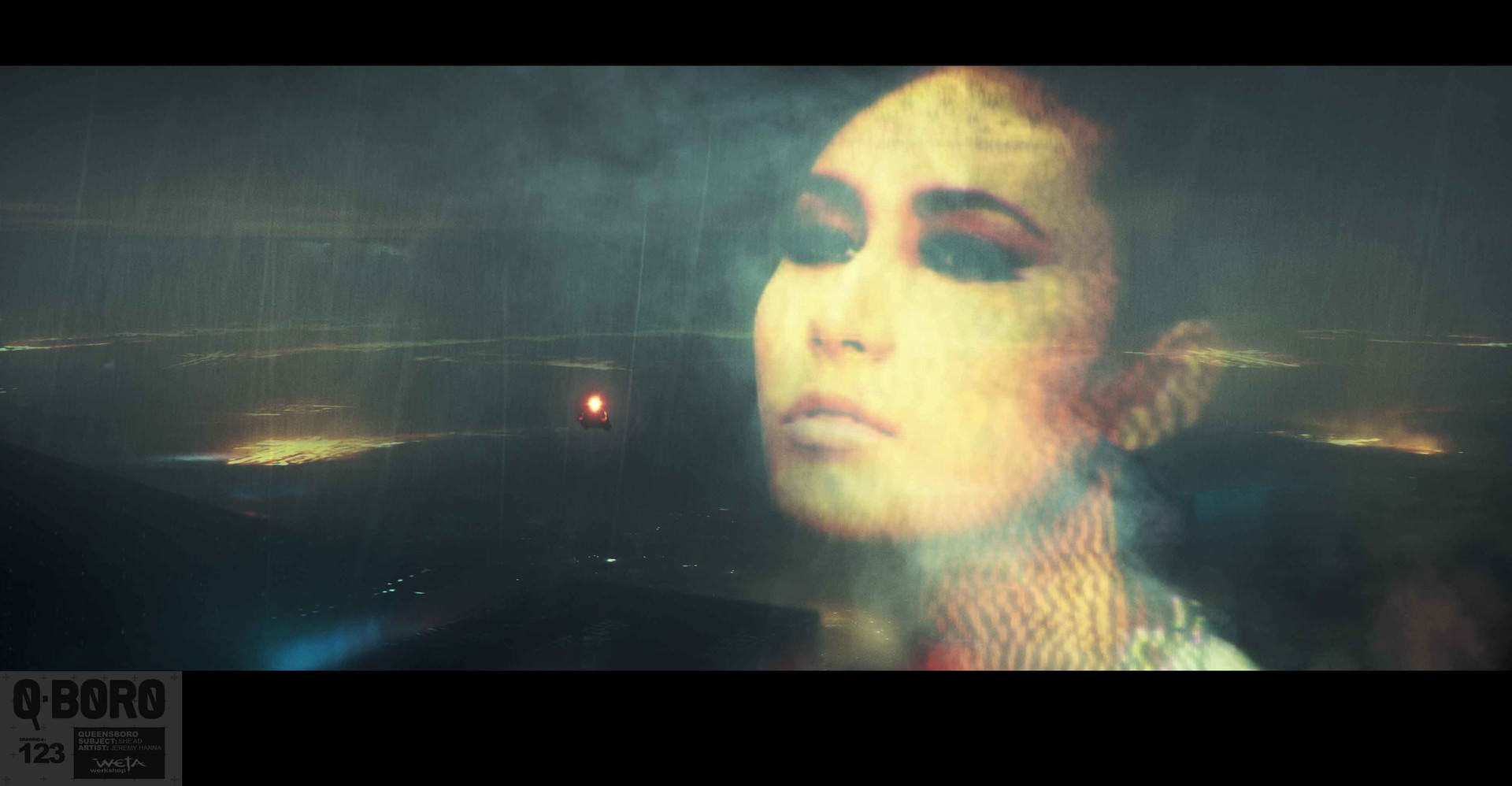 Featured image: Concepet art by Victor Martinez.