Uncategorized
Deadpool 2 & X-Men: Dark Phoenix are a Wrap
There's a lot happening in the world of mutants. Twentieth Century Fox recently shared the first teaser trailer for the haunting New Mutants, a dark take on the world of mutants from director Josh Boone that promises to be closer to a horror film than your average superhero flick, and that has us pretty excited.
The studio can also celebrate production wrapping on two of their big upcoming titles, David Leitch's Deadpool 2 and Simon Kinberg's X-Men: Dark Phoenix.
Ryan Reynolds, always the joker and arguably one of the savviest social media users in Hollywood, reminded fans that Deadpool's iconic katanas are named after a certain legendary performer. That's right; Golden Girls' Bea Arthur.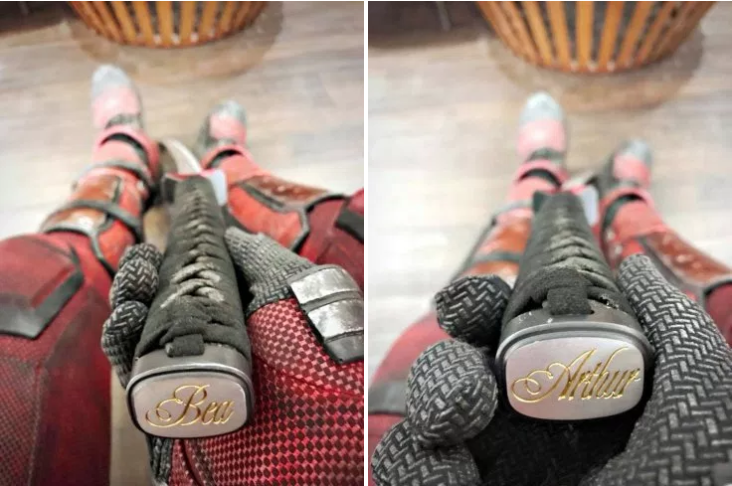 The Katanas are named Bea and Arthur. Bea is a dedicated performer and a joy to work with. Arthur's grumpy-wumpy. https://t.co/2GIR8KCV6l

— Ryan Reynolds (@VancityReynolds) April 9, 2015
In part of his Facebook post announcing wrapping up production on Deadpool 2, Reynolds reminded fans of his Bea Arthur weapons of choice, had a little fun with the film's title, and, as has become his favorite new custom, made a weird comment about co-star Josh Brolin:
That's a wrap on DEADPOOL 2: A SONG OF FIRE AND ICE! Thank you to our beloved Captain, Mr. David Leitch… words are too clumsy to properly acknowledge your giant heart and talent. I love my hometown of Vancouver and our obscenely gifted crew. From our PA's, (who are first in and last out) to our set decorators and prop departments, riddling this film with Easter Eggs in almost every scene… Thank you. I already miss being on set. Which is why I've decided to continue shooting the film in my underwear from Josh Brolin's well appointed living room. #MaximumEffort
Reynolds seems to have had a lot of fun with newcomer Brolin, who plays the jacked up X-Force leader, Cable. As you can see below, this sometimes meant that Reynolds' jokes were at his own expense.
Josh Brolin and I love to just hang out and chat between takes. He calls me his lil' Shake Weight™. pic.twitter.com/Thru3iS48w

— Ryan Reynolds (@VancityReynolds) August 8, 2017
Meanwhile director Simon Kinberg, a man who has been involved with the X-Men franchise since the beginning, is steering the X-Men: Dark Phoenix ship, also shared news of the film wrapping on social media. Things on the Dark Phoenix set have been kept very hush hush, with basically the cast being the only thing we can absolutely confirm, and the fact that the story will revolved around Jean Grey (Sophie Turner), who will start to develop the monstrous powers that turn her into the Dark Phoenix. Returning alongside Turner to the franchise are James McAvoy, Michael Fassbender, Jennifer Lawrence, Nicholas Hoult, Evan Peters, Tye Sheridan and Kodi Smit-McPhee are all in their respective X-Men roles. New faces include Jessica Chastain as the film's big bad, in a role we still know nothing about.
Both films are slated for release next year. Deadpool 2 arrives in theaters on June 1, while X-Men: Dark Phoenix arrives on November 2, 2018
Featured image: Director David Leitch and Ryan Reynolds on the set of Deadpool 2. Courtesy 20th Century Fox.