Can you Spot the 84 Different Film & TV References in This Gremlins Poster?
In Warner Bros. 1984 classic Gremlins (directed by Joe Dante, executive produced by Steven Spielberg), Randall Peltzer (Hoyt Axton), a struggling inventor, is looking for a Christmas gift for his son Billy. Randall heads down to Chinatown and visits an antique store, and there he encounters the adorable, furry creature known as a Mogwai. Although the owner refuses to sell the little monster to Randall, the owner's grandson has other ideas, and sells him the Mogwai, to hilariously disastrous results. Gremlins is one of the quintessential '80s movies, a hodgepodge of whimsy, seriously clever practical effects, a dash of horror and a lot of genuine feeling.
What artist Kevin M. Wilson wondered was what if Randall missed a bunch of other, interesting stuff while he was there. Like, what if the shop was positively filled (somehow) with references to other films and TV shows? What if there were 84 such references, from classic shows and movies to some of your favorite, most recent titles, all right there, hidden in plain view?
The answer to this question is in this poster by Wilson, who goes by the nom de plume "Ape Meets Girl," which was released by the Hero Complex Gallery at New York Comic-Con and has, unfortunately, sold out. (H/t to i09 for alerting us to this). There are so many fantastic pop culture references in here you could spend hours staring at it. How many of the 84 references do you think you can get? We're warning you, some of them are fairly obscure, while others pop right out at you. The films and shows being referenced span roughly four decades of pop culture.
Here's the poster: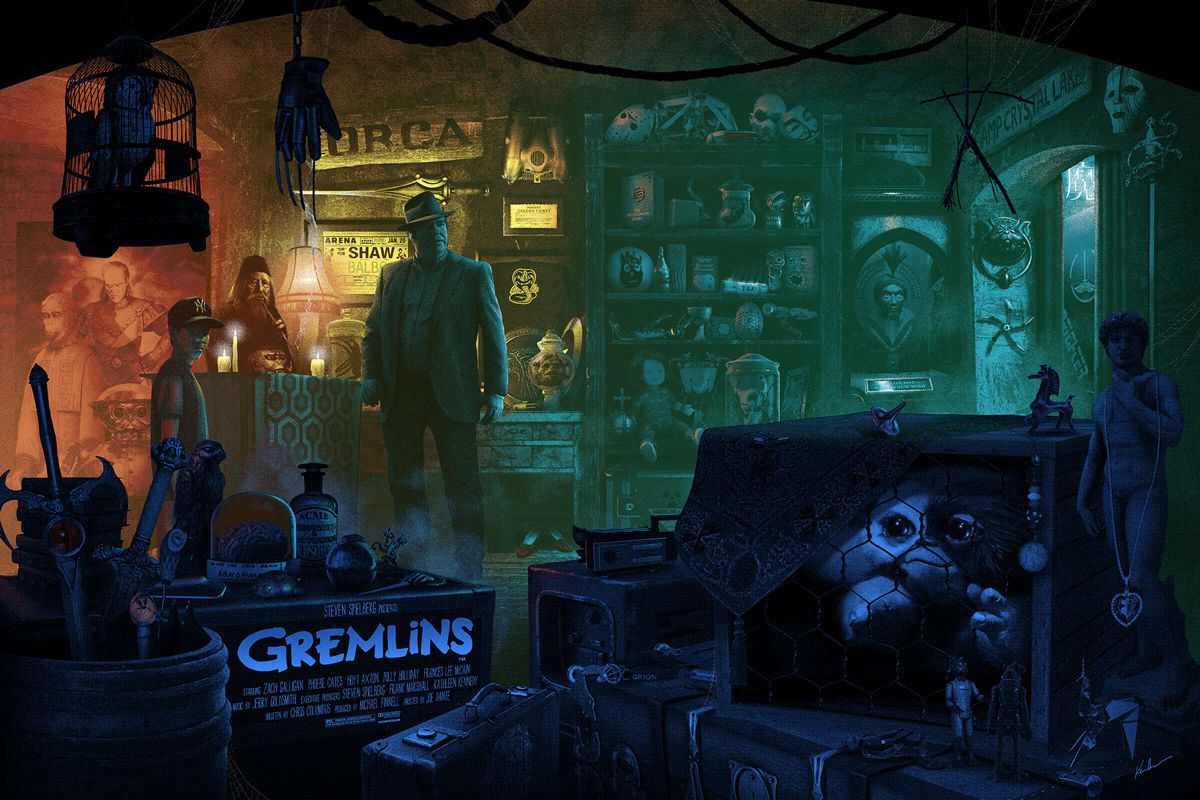 Here's another version of the poster with the same exact references, only in a different color: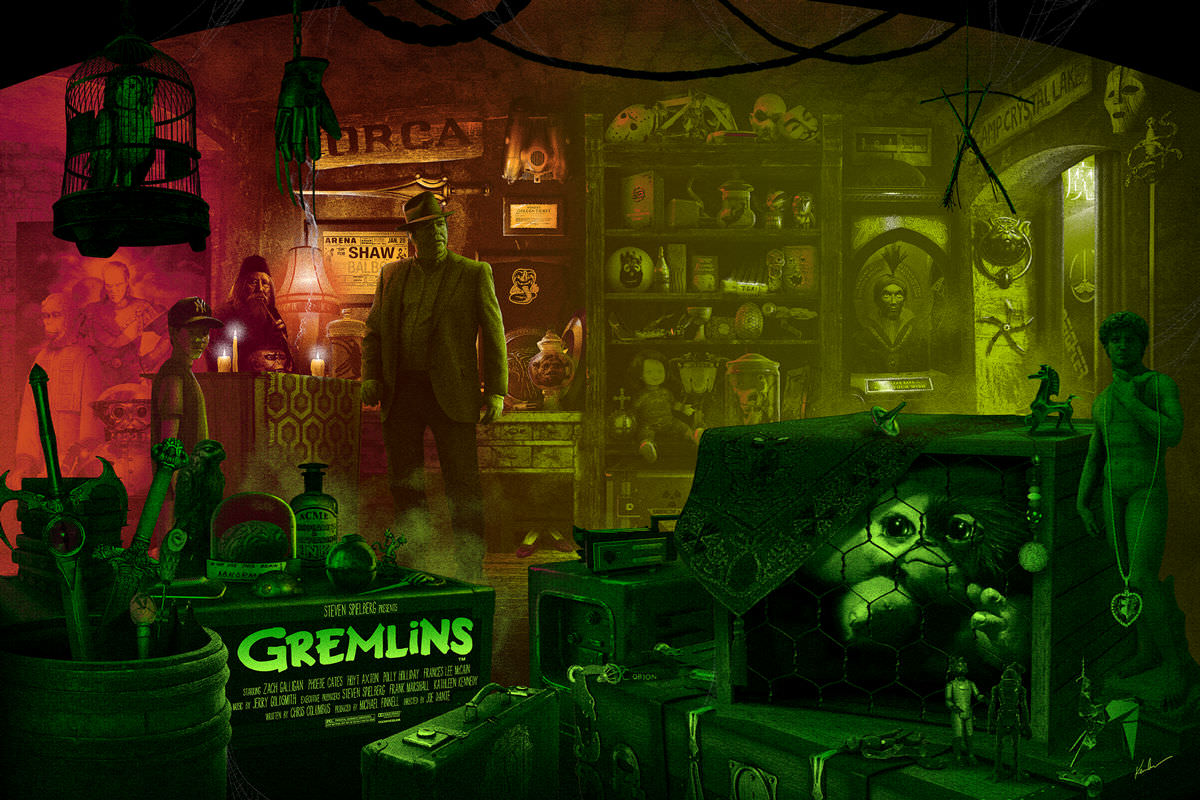 Some of the references jump right out at you, while others will take a little (or a lot) longer to figure out. You can check out Ape Meets Girl's Facebook page here, and, if you're stumped, we've provided the artists's very own legend here: