TIFF 2017: The Films That Made the Biggest Splash
While no clear Oscar frontrunner emerged from this year's TIFF which closed Sept. 17 after an 11-day cavalcade of 339 films, there were no real clunkers, either. Sure, anticipated titles such as George Clooney's Suburbicon and Alexander Payne's Downsizing may have underwhelmed, but there were surprisingly solid showings from many studio releases and indies, pointing to a spread-the-wealth awards season.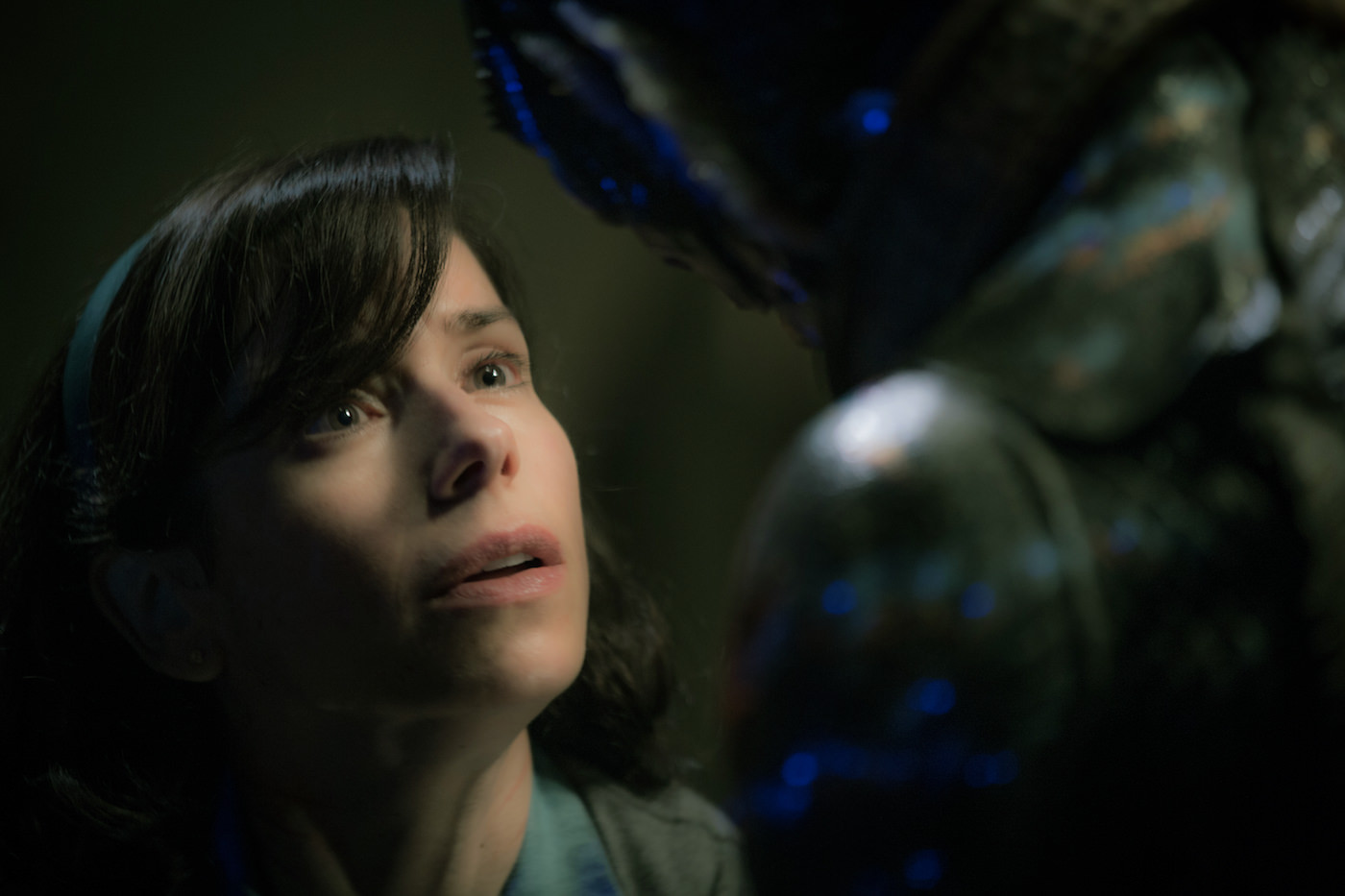 Sally Hawkins in The Shape of Water. Photo by Kerry Hayes. Courtesy 20th Century Fox
That said, there were some clear winners. Guillermo del Toro's romantic fantasy The Shape of Water (from Fox Searchlight) was one of the best-reviewed films out of the festival, including hosannas for British actress Sally Hawkins's lead performance as a mute janitor who falls in love with a mystical water creature, pretty much assuring Hawkins of an Oscar nomination. Greta Gerwig's solo directing debut, the endearing and engaging Lady Bird (A24) with a terrific lead performance from Saoirse Ronan (she nicknames herself "Lady Bird") as a wanna-be teen rebel stuck in Sacramento, also got high marks from TIFF audiences and reviewers. The ensemble includes stellar performances from Laurie Metcalf and Tracy Letts as Lady Bird's financially strapped parents; and a fine supporting cast that includes Lucas Hedges, Lois Smith and Timothée Chalamet, the breakout star of another TIFF hit, Call Me By Your Name.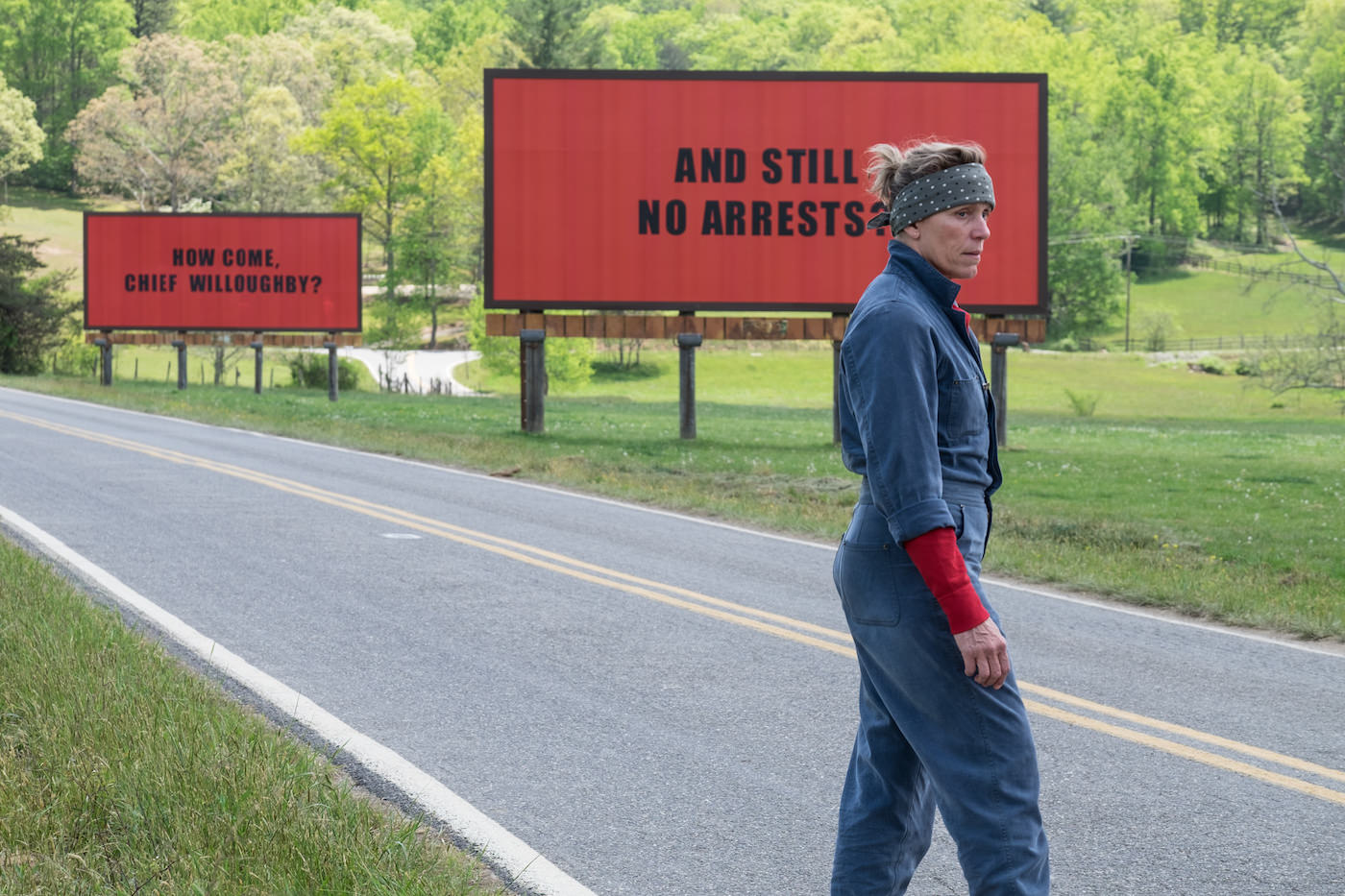 Frances McDormand in Three Billboards Outside of Ebbing, Missouri. Photo by Merrick Morton. Courtesy 20th Century Fox.
But it was Martin McDonagh's black comedy Three Billboards Outside of Ebbing, Missouri that won TIFF's coveted People's Choice Award, a prize that can swing awards season momentum (La La Land took the award last year). The Fox Searchlight film also generated high praise for Frances McDormand's performance as a tough-as-nails woman seeking justice for her daughter's murder.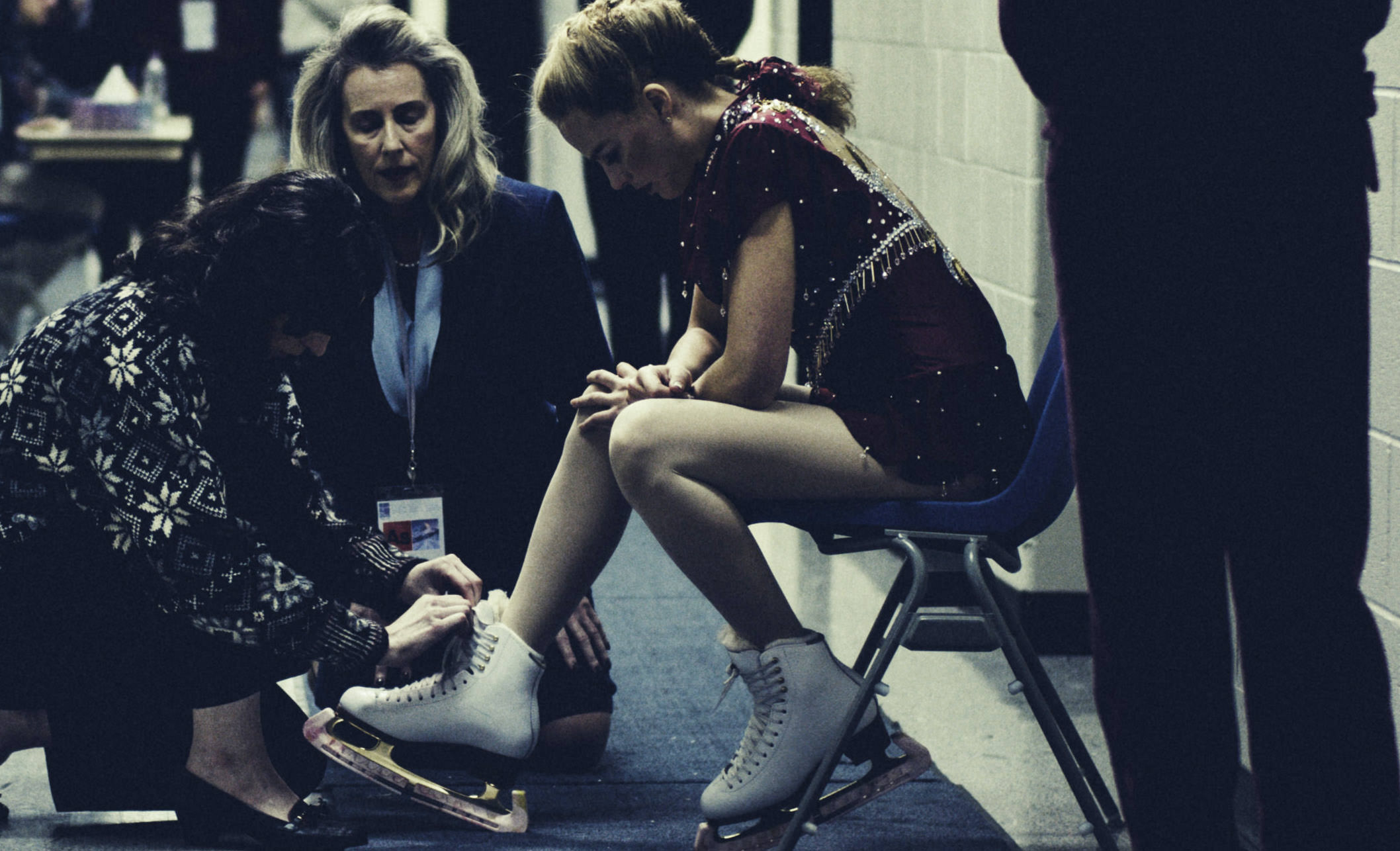 Margot Robbie in I, Tonya. Courtesy TIFF.
One of the biggest surprises at TIFF was I, Tonya, Craig Gillespie's pitch-perfect satire about champion ice skater Tonya Harding who fell from grace when she was implicated in a plot to injure rival skater Nancy Kerrigan back in the mid-90s. The film, which garnered rave reviews and was the runner-up for the People's Choice Award, quickly landed a distribution deal with Neon which plans an awards campaign for Margot Robbie as Harding and Allison Janney as the skater's monster mother.
Another title from A24, Sean Baker's The Florida Project also had audiences buzzing particularly over the performances from always-solid Willem Dafoe as the harried but soft-hearted manager of a welfare motel in Orlando, Florida at the edge of Disney World, and newcomer Brooklynn Prince, a child actress whose charisma, charm and naturalness suggest Shirley Temple in an Italian neorealist film. Yes, she's that good. Baker famously shot last year's acclaimed Tangerine on an iPhone. This time, he shoots his blend of gritty realism and candy-colored fantasy in 35mm, by cinematographer Alexis Zabe, with an ensemble of veterans and unknowns. The result is an unsettling powerhouse of a film that lingers with the viewer for a long, long time.
Other TIFF favorites included Luca Guadagnino's lush love story set in Italy in 1983 Call Me By Your Name (Sony Pictures Classics) and Dee Rees' Mudbound (Netflix). The former, with a script by the legendary James Ivory, is a sensual pean to first love, culture and family that recalls not just the films of Merchant Ivory but also French and Italian classics, not to mention a beautiful homage to Brief Encounter. Mudbound, set in post-World War II rural Mississippi, wowed at Sundance and didn't disappoint at TIFF, earning solid reviews and awards buzz for stars Carey Mulligan, Garrett Hedlund and Jason Clarke, who's also very good as Ted Kennedy in the so-so Chappaquiddick, picked up by Entertainment Studios at TIFF for a likely 2018 release.
Also earning strong buzz was Joe Wright's Darkest Hour (Focus Features) with Gary Oldman's dominating turn as Sir Winston Churchill quickly emerging as the frontrunner for best actor. Jessica Chastain impressed in two films at TIFF, Woman Walks Ahead and Molly's Game (STX), Aaron Sorkin's directing debut. Add Chastain to the crowded field of standout performances by actresses vying for Oscar gold. Besides the aforementioned Hawkins, Ronan and McDormand, who appear to be shoo-ins, there was also Annette Bening's glorious turn as Gloria Grahame in Film Stars Don't Die in Liverpool; Melissa Leo's inimitable Mother Superior in Novitiate, both from SPC; and Emma Stone as Billie Jean King in Fox's Battle of the Sexes, just to name just some TIFF standouts.
The many top-shelf documentaries at TIFF was led by director Brett Morgen (Kurt Cobain: Montage of Heck) who delivered the breathtaking Jane (NatGeo), which combines fresh interviews with Jane Goodall (who Morgen called a "rock star") and found archival footage from the early '60s of Goodall conducting her groundbreaking research on chimpanzees in Africa. Goodall received a standing ovation when she joined Morgen onstage at the film's premiere.
Acclaimed filmmakers Heidi Ewing and Rachel Grady's One of Us (Netflix) is a terrific companion piece to the Oscar-nominated Jesus Camp. This time, the co-directors follow three young people as they try to break from their oppressive Hasidic community in New York. The Gospel According to Andre (Magnolia) is Kate Novack's entertaining and revealing portrait of fashion high priest and former Vogue editor Andre Leon Talley, a force of nature who charmed at TIFF. Movie buffs will find it hard to resist Scotty and the Secret History of Hollywood from Matt Tyrnauer (Valentino: The Last Emperor), his portrait nearly-90-year-old Scott Bowers who claims to have facilitated hook-ups for gay and lesbian Hollywood stars back in the 40s and 50s when same-sex relationships were forbidden by studio contracts and social mores.
The many foreign films that captured attention at TIFF included this year's Cannes Palme d'Or winner, Swedish director Ruben Östlund's entertaining satire The Square (Magnolia), starring Danish star Claes Bang and American actress Elisabeth Moss, fresh off her Emmy win. Chilean director Sebastián Lelio (Gloria) and star Daniela Vega scored with A Fantastic Woman (SPC), about a headstrong but vulnerable transgender woman whose older lover dies, leaving her to cope with numerous loose ends.
Other films earning positive reactions at TIFF were BPM (Beats Per Minute) (The Orchard), French director Robin Campillo's naturalistic, powerful drama about '90s AIDS activists in Paris; Loveless (SPC) from Russian director Andrey Zvyagintsev (Leviathan) about a bitterly divorcing couple and the damaged child left behind; and Warwick Thornton's Sweet Country which earned the Toronto Platform Prize for an epic, poetic film about an Aboriginal man accused of murder in the 1929 Australian outback.
Featured image: The Shape of Water Theatrical Poster. Courtesy Fox Searchlight.