First Look at Mr. Robot's Rami Malek as Freddie Mercury
Rami Malek dazzles in the lead role of Mr. Robot, but taking on the legendary Queen front man is another challenge entirely. Malek is set to play the greatest voice in the history of rock, Freddie Mercury, in upcoming biopic Bohemian Rhapsody. Entertainment Weekly has released the first image of Malek in character and the results are uncanny.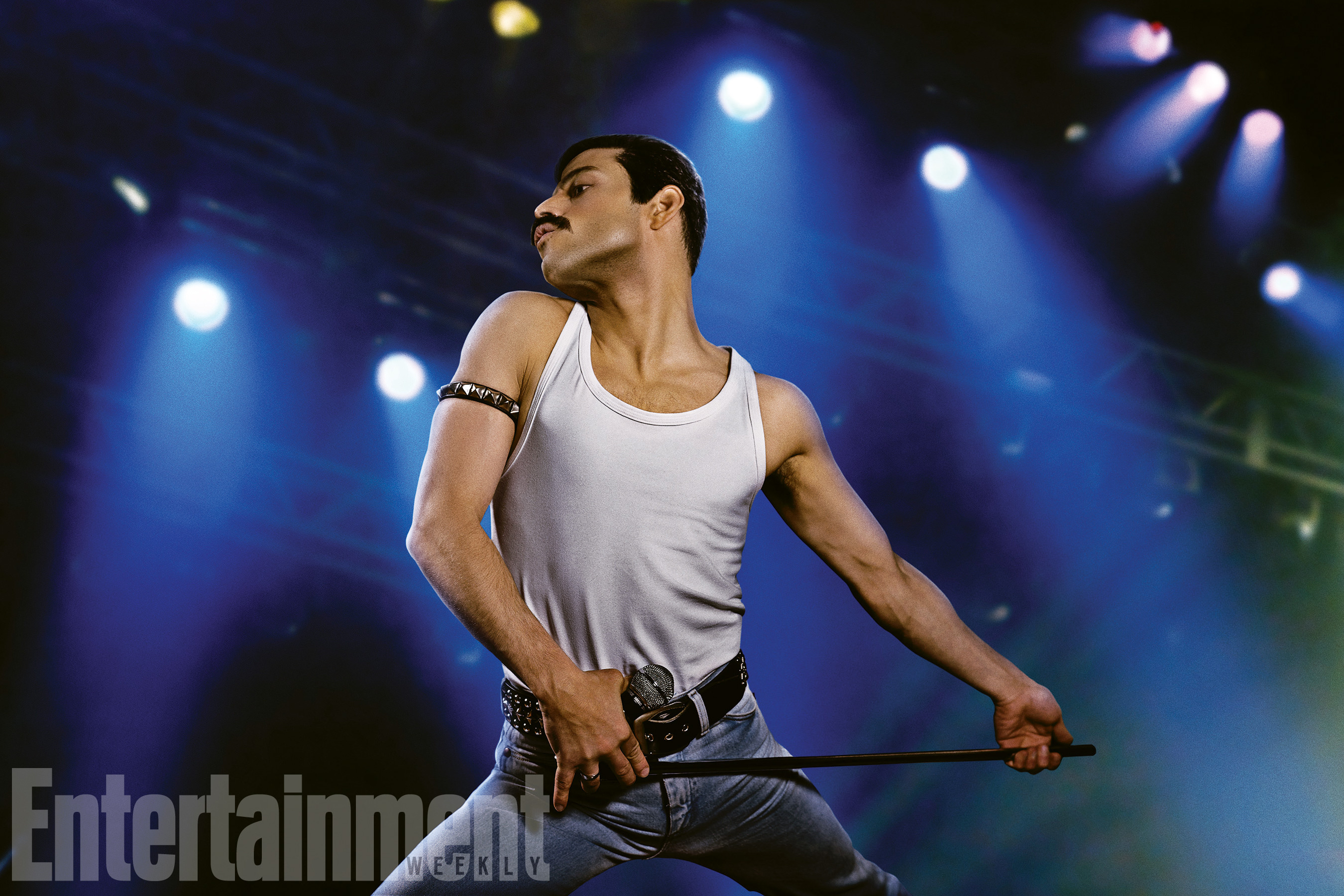 Malek wasn't sure if he could step into the rock icon's skin, but he came away wholly impressed with the hair and makeup department's total transformation. Mercury had a distinct look with a jet black mustache and lanky limbs that the team was able to nail. Malek's posture indicates that he's also worked on recreating Mercury's magnetic stage presence. Malek told the mag, "When you're able to open your eyes and see a different person staring back at you in the mirror, it's a very affirming moment."
The biggest challenge for the star will be to mimic Mercury's infamous vocal range. Queen's songs were often written to show of Mercury's ease at sliding up and down more than four unbelievable octaves. It sounds like Malek will try to tackle as many notes as he can.
"We're going to use Freddie as much as possible and use myself as much as possible. I'm in Abbey Road [Studios] right now if that should say anything to you. I'm not working on my acting," Malek told EW.
The script is expected to span from Queen's founding in 1970 to the height of their fame at the Live Aid performance in 1985. Bryan Singer (X-Men: Apocalypse) is set to produce the project that has gone through a changing of hands after Sacha Baron Cohen kicked it off in 2010.
Bohemian Rhapsody will be in theaters Christmas of 2018.
Featured image: Rami Malek in Mr. Robot.