Weird Aliens & Behind-the-Scenes Shots Highlight These New Star Wars: The Last Jedi Images
We've got some great new Star Wars: The Last Jedi material for you today. First, we published this video of writer/director Rian Johnson talking with Hamilton director Thomas Kail about what it was like making the film. Johnson talks about his fears, the joy he felt writing the script, and the surprising similaraties between working on the biggest film franchise of all time, and his debut film, the neo noir indie Brick.
Now, we've got a batch of new images to show you, fresh from the Walt Disney/Lucasfilm vault, which give us a closer look at Ahch-To, the planet Luke exiled himself to, some new friends, and our main characters; Rey, Finn, Poe and Kylo.
Here's Rey and Luke, likely at the beginning of the film, shortly after Rey's tracked Luke down on Ahch-To.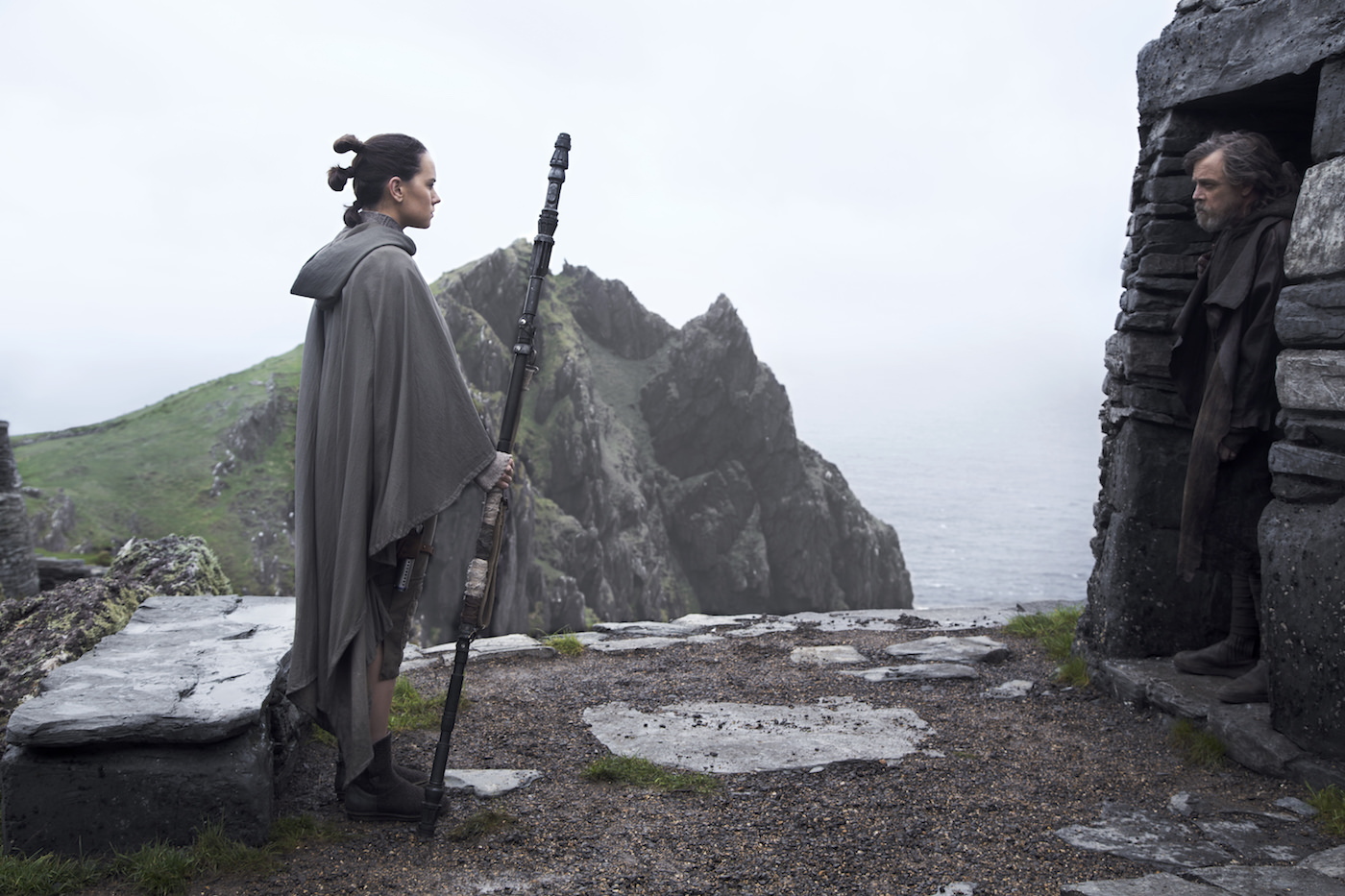 Here's Johnson on set, filming a scene on Michael Skellig, the Irish island that becomes Ahch-To in the film.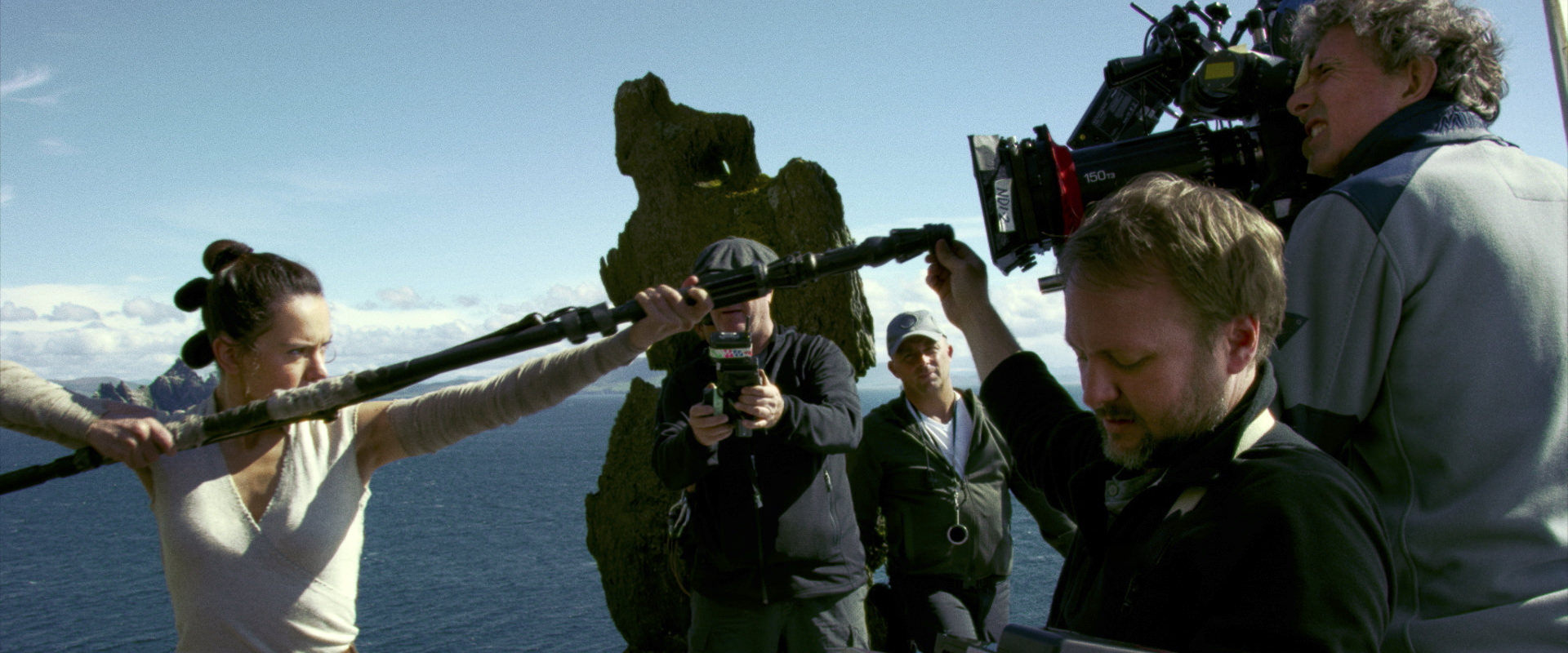 Another behind-the-scenes shot, this time featuring Johnson and the late, legendary Carrie Fisher: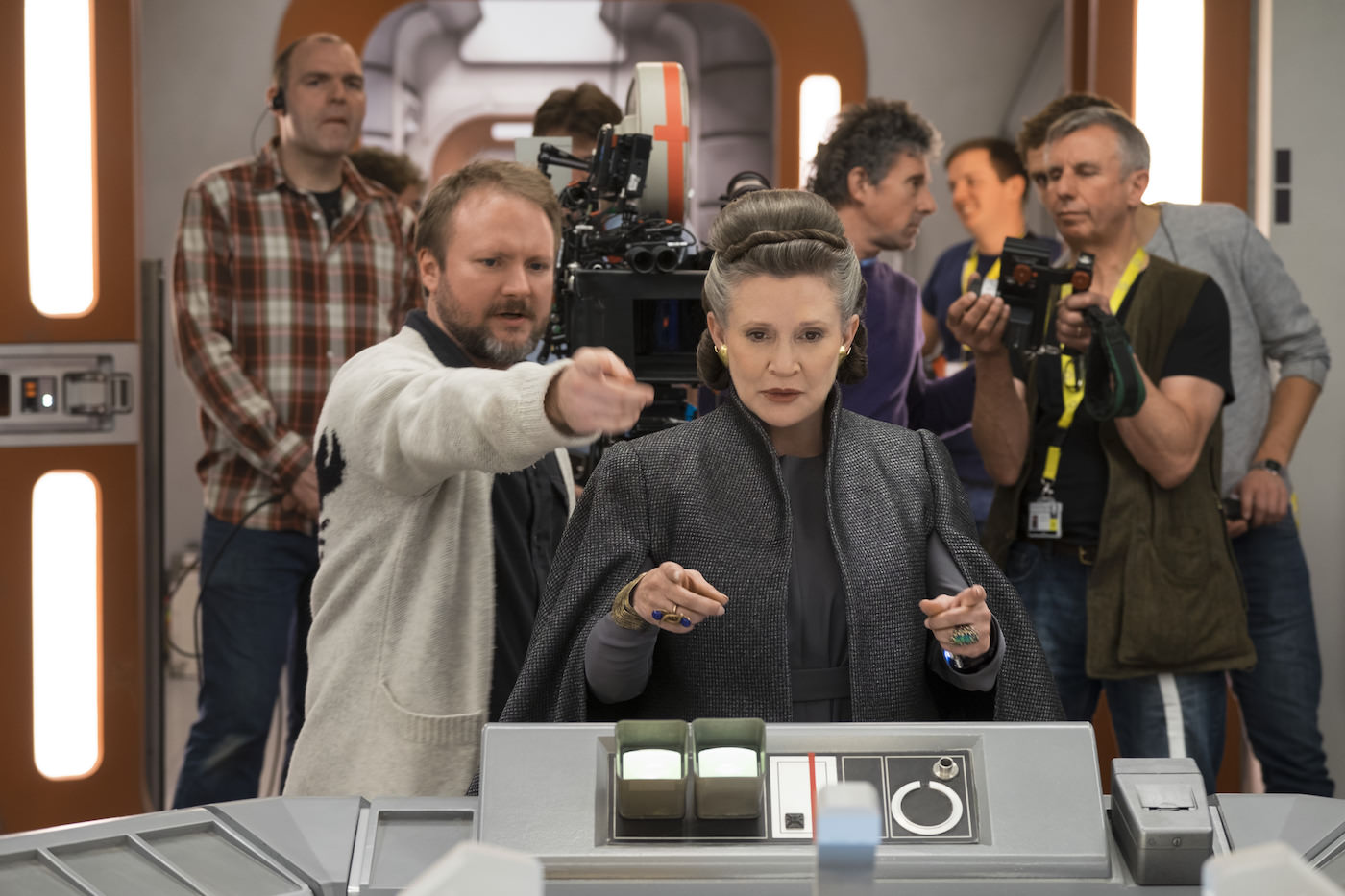 Here are two shots of John Boyega and Kelly Marie Tran, one behind-the-scenes (they seem to be enjoying themselves), and one in their roles of Finn and Rose Tico, respectively. Tran is a new addition to the Star Wars universe, and her character joins Finn on their mission to the rich alien city of Canto Bight: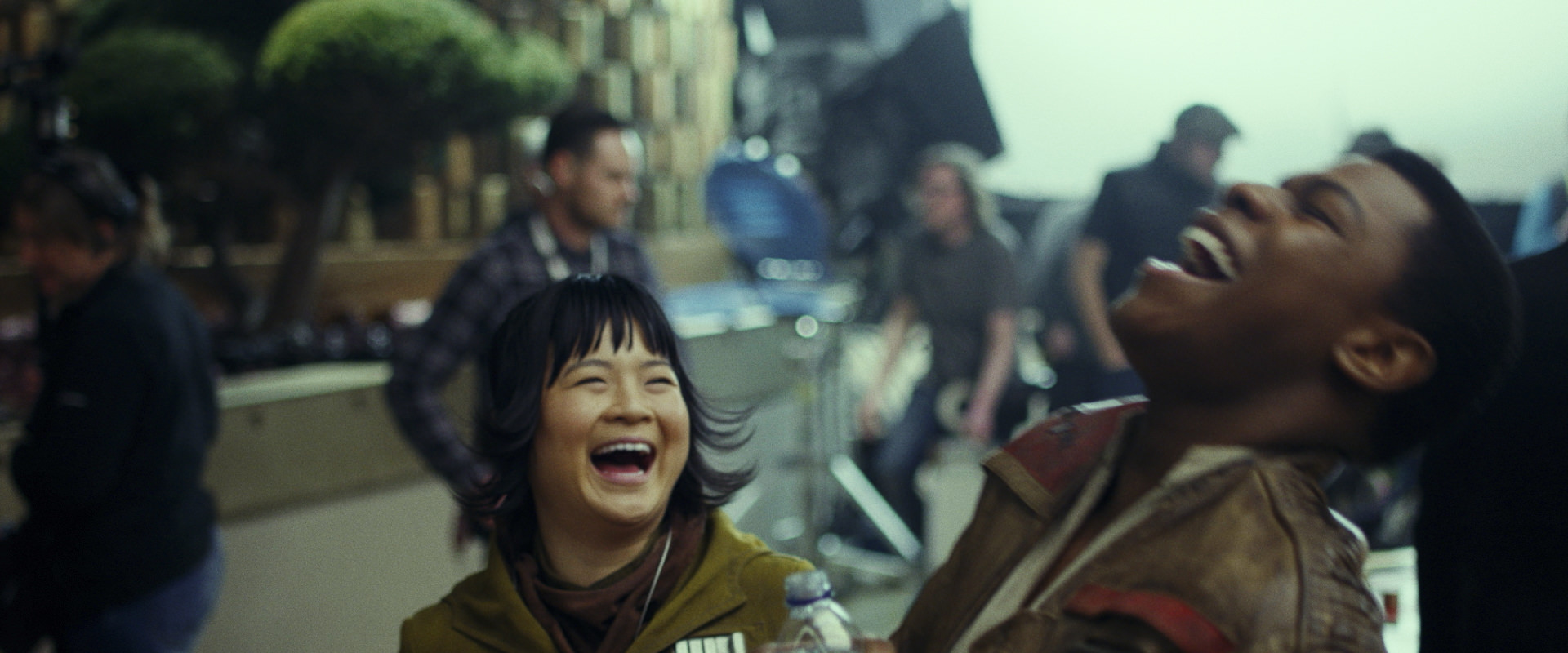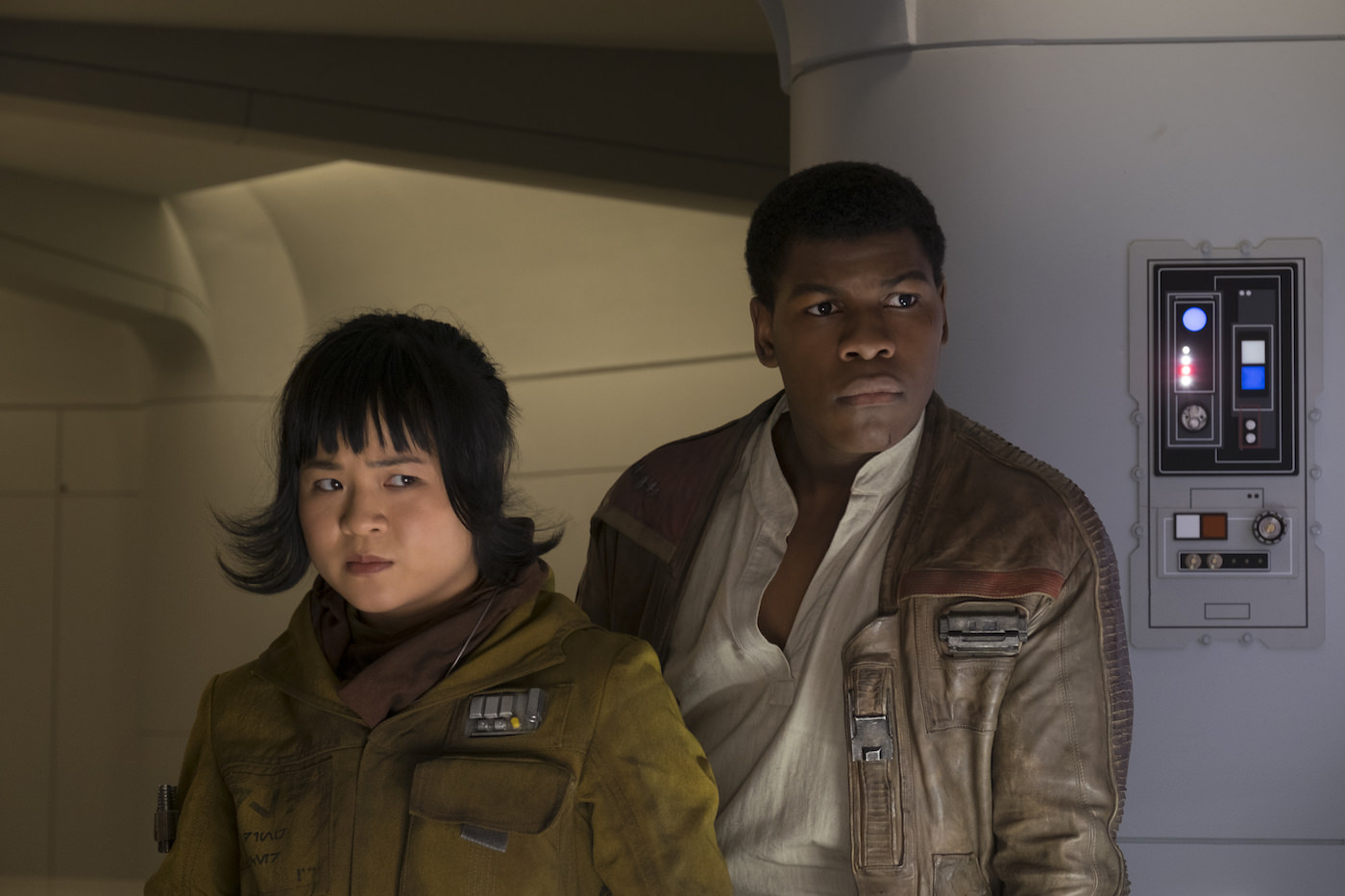 Here's what appears to be a First Order base: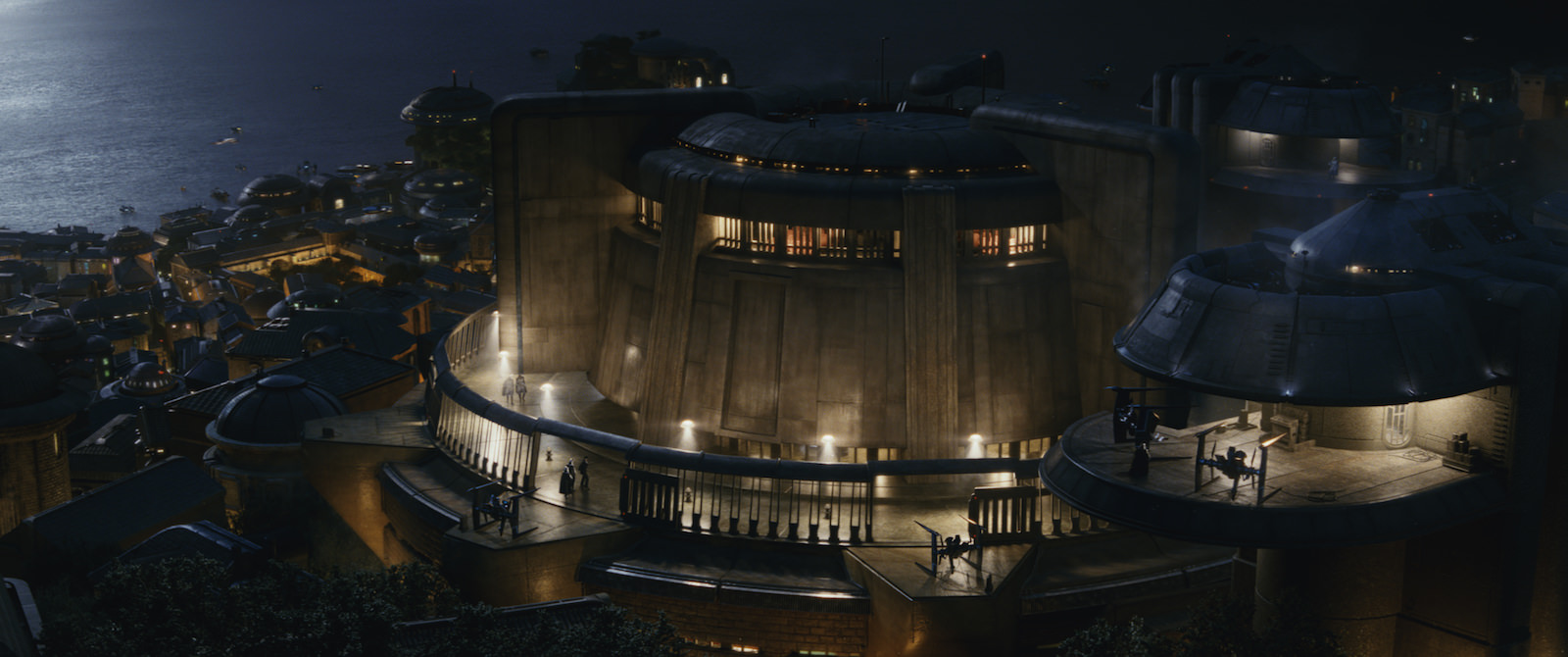 Here's another shot of Rey on Ahch-To: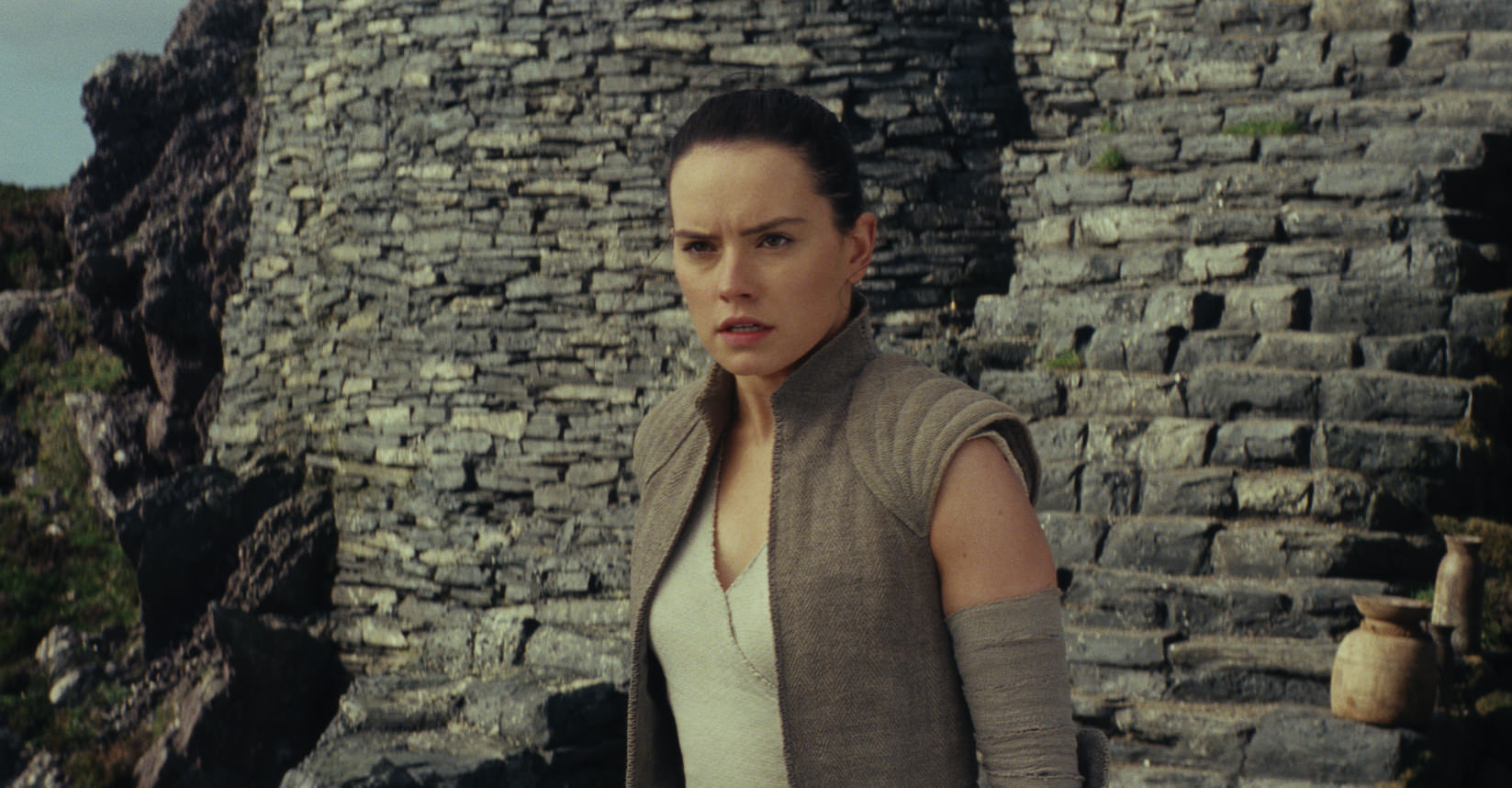 Here are some Caretakers, the amphibious creatures who tend to the ancient structures on Ahch-To: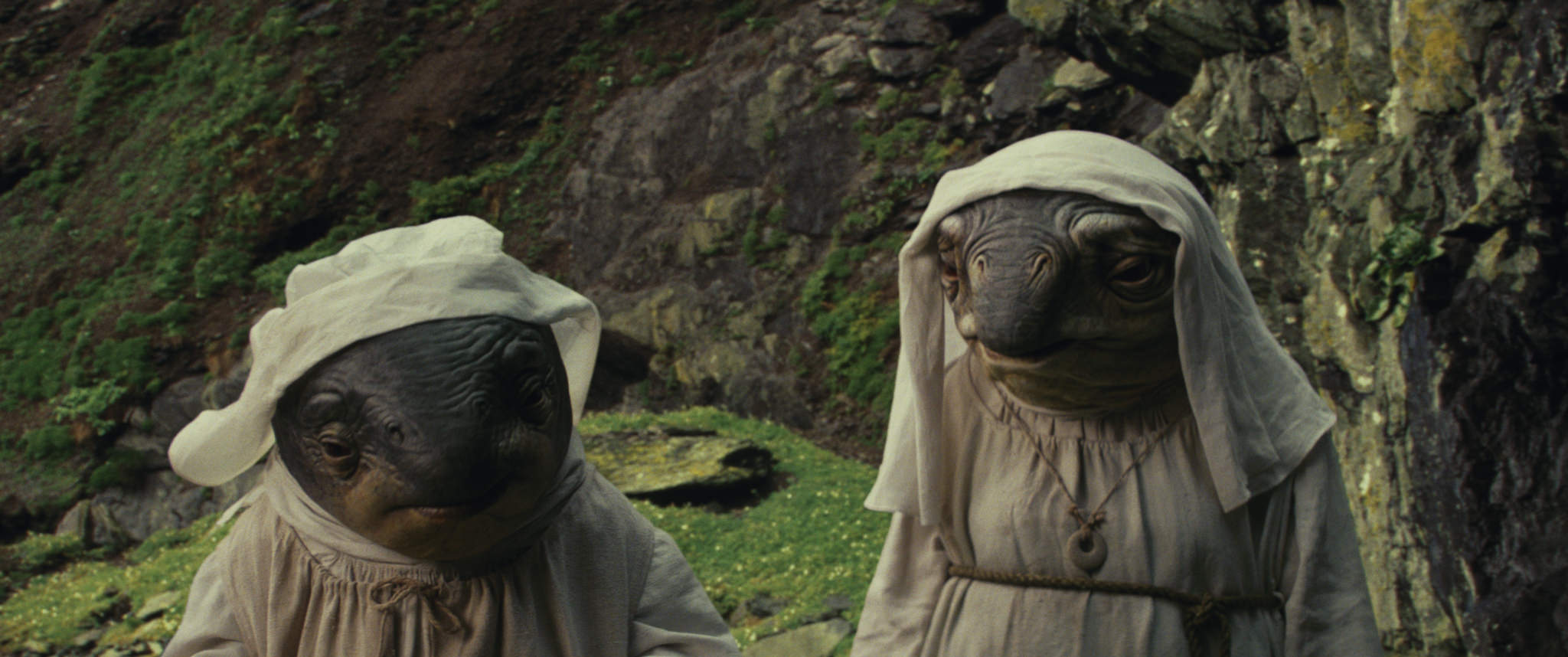 Here's Finn in a fighter of some kind: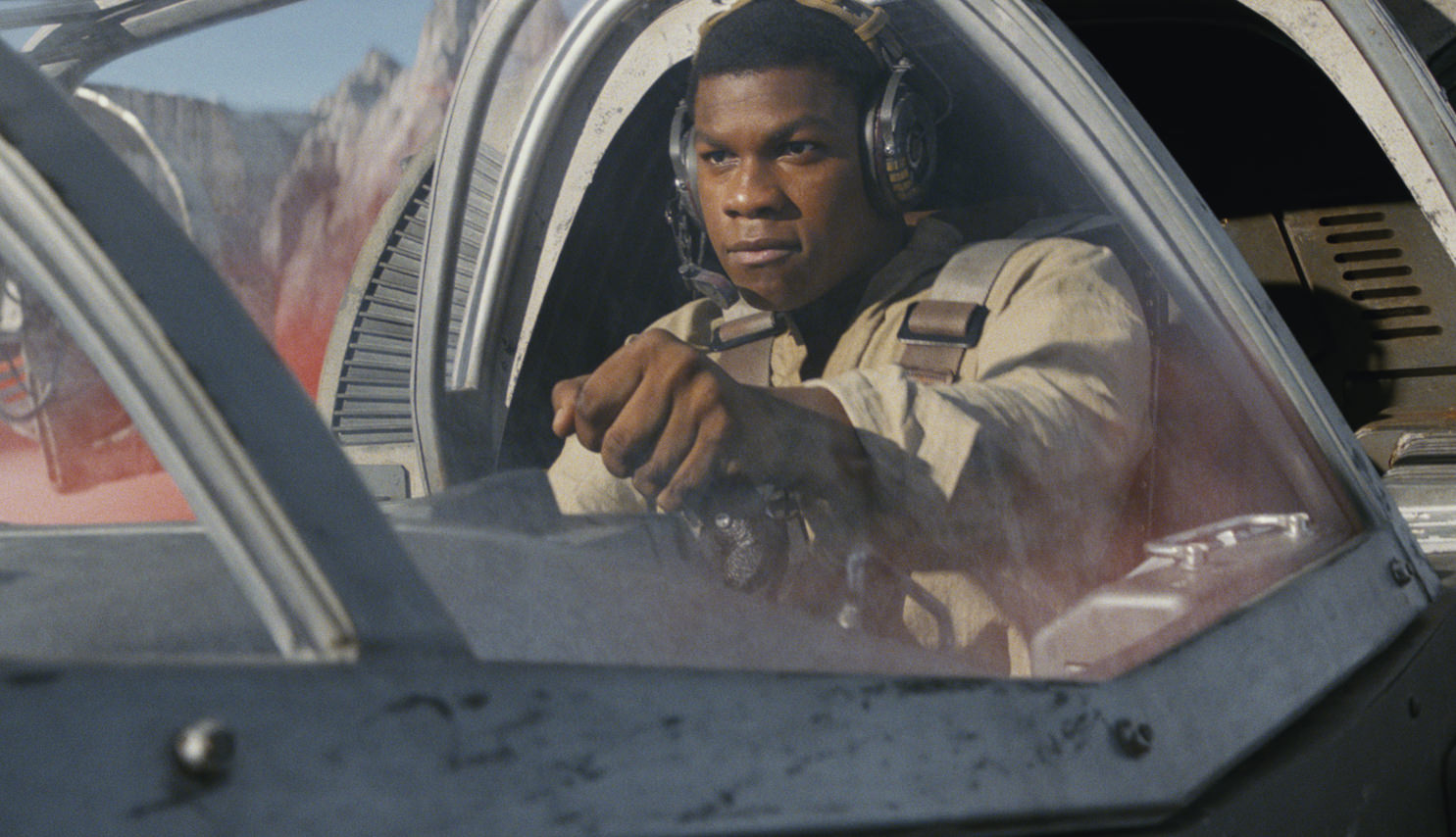 Kylo Ren, looking furious as always: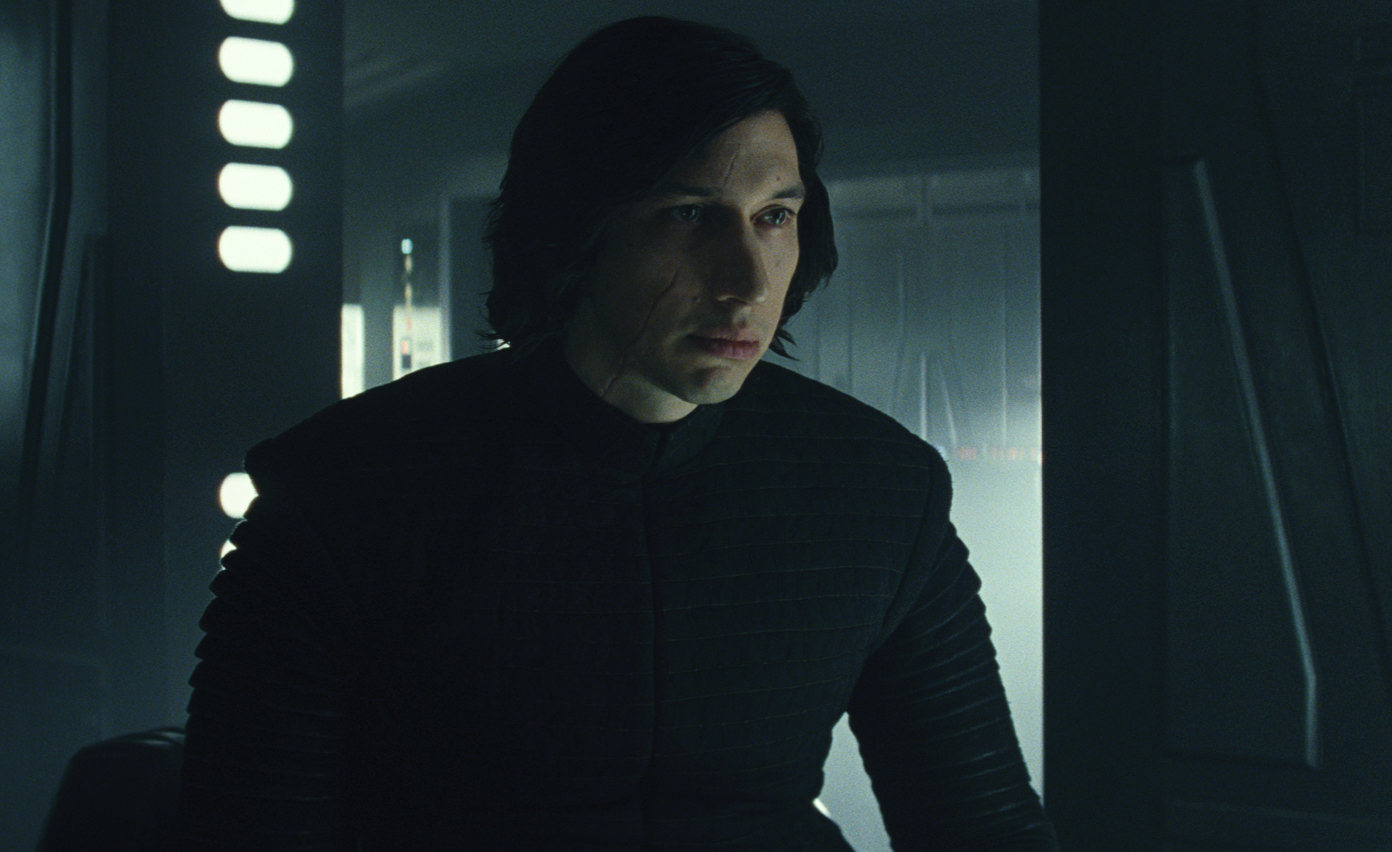 Here's Poe Dameron in his trusty X-wing: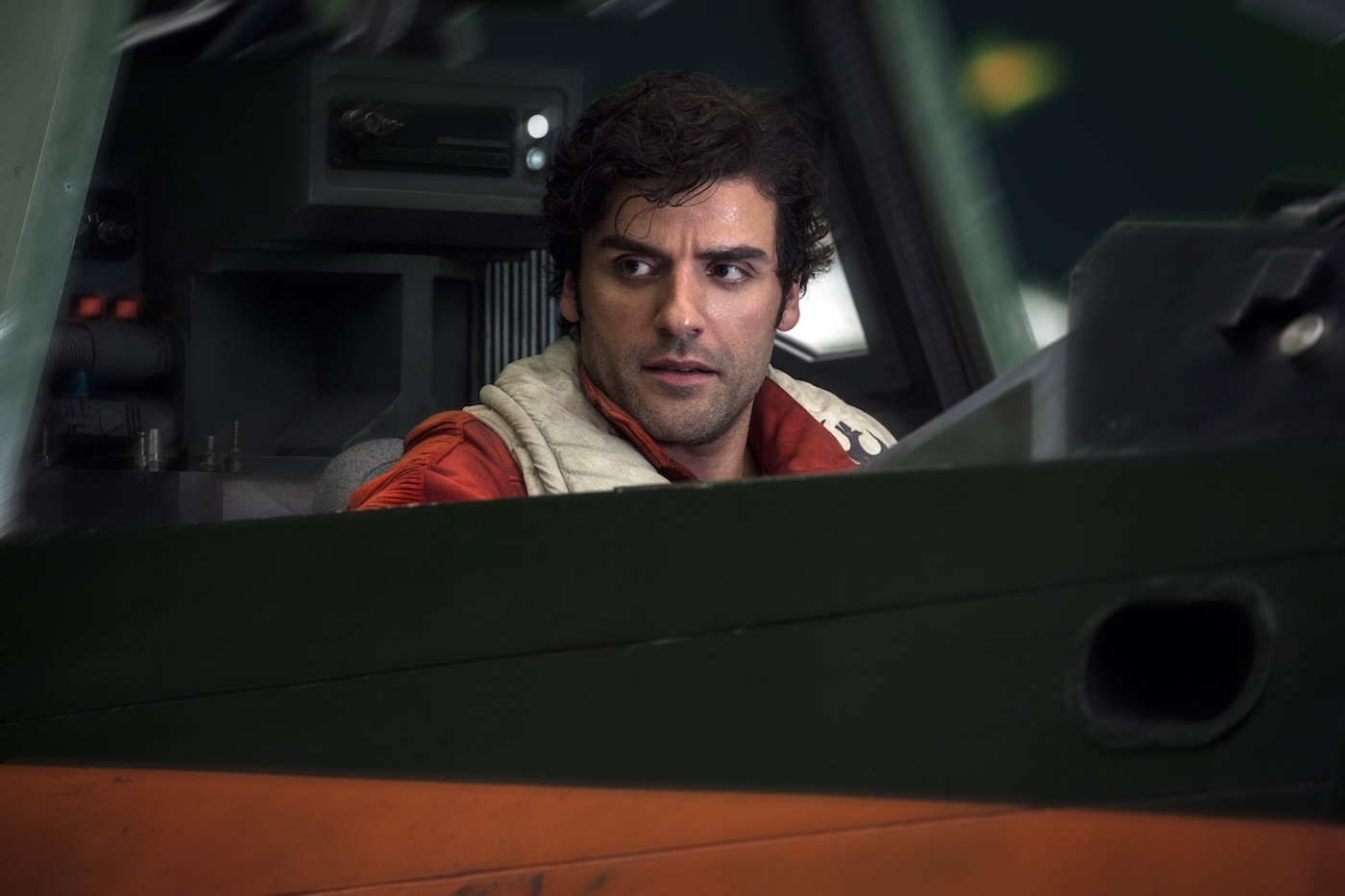 This is what Supreme Leader Snoke's elite Praetorian Guard look like: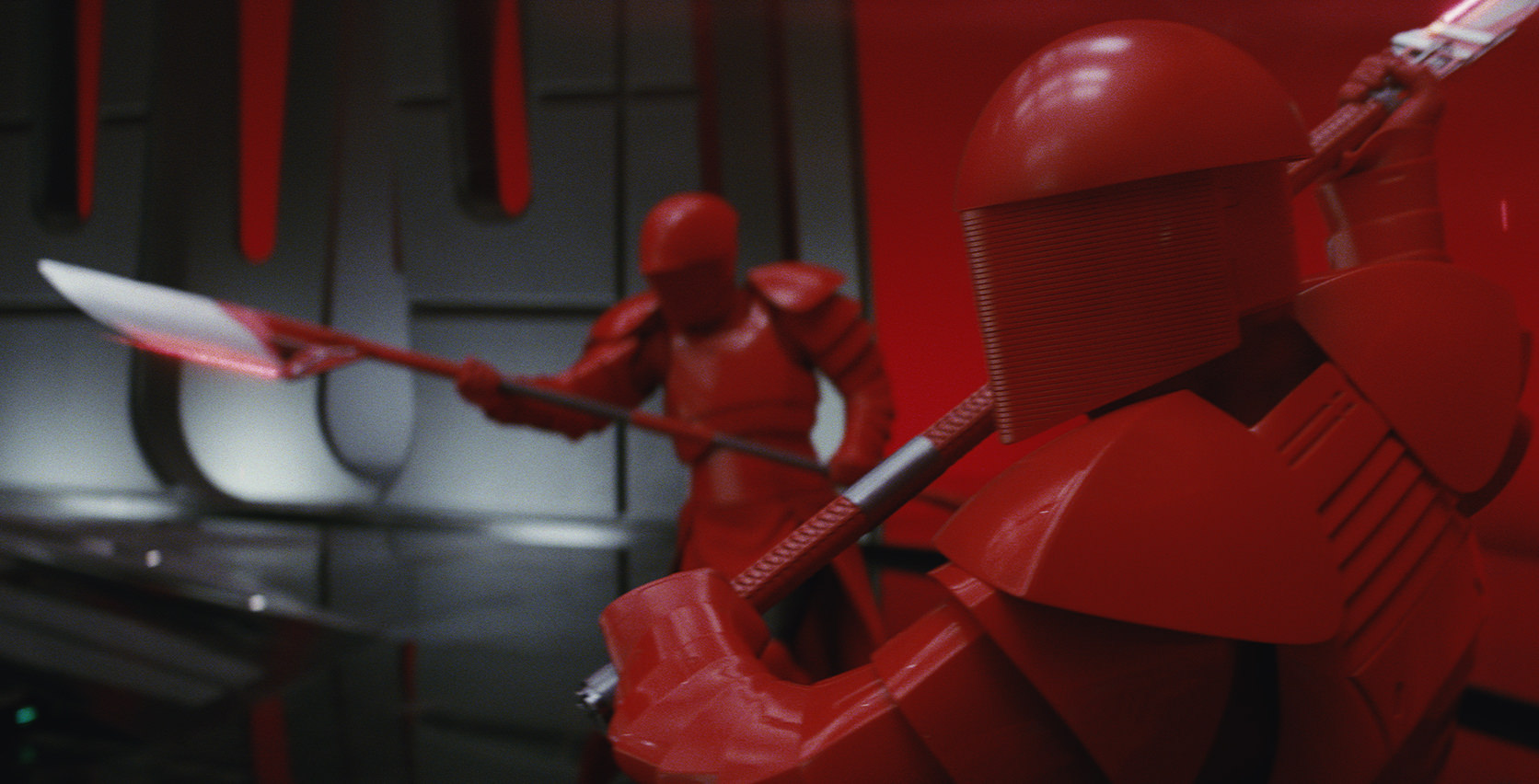 And finally, some of the First Order's TIE-fighters, and Kylo Ren's special TIE-silencer, in action: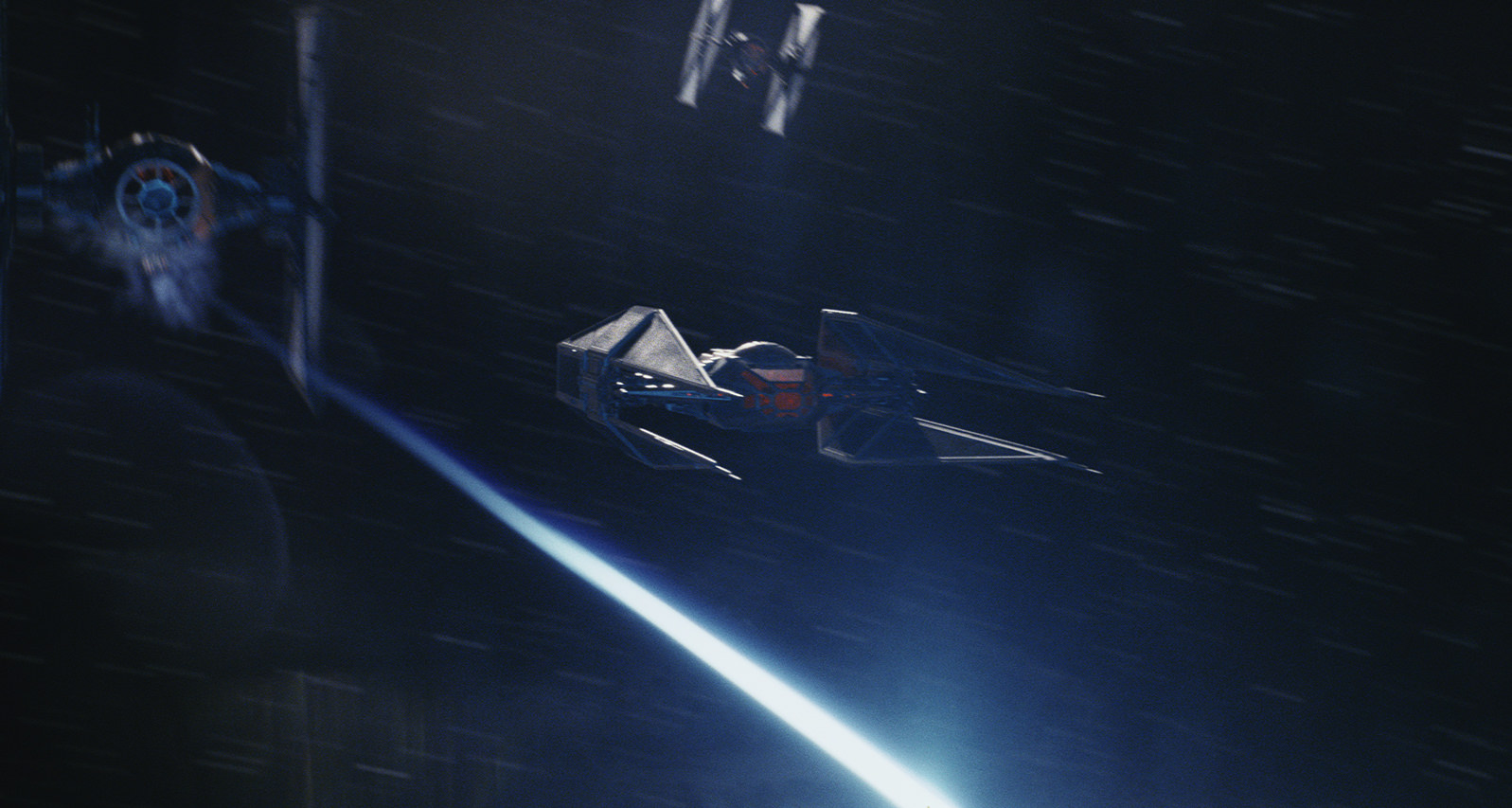 All images courtesy of Walt Disney Studios/Lucasfilm.