TheWonder Woman Blu-ray & DVD Special Features You Need to Know About
Wonder Woman is coming to DVD and Blu-Ray, and everyone should be excited. This not only means the ability to rewatch the film obsessively, free from judgement and in the comfort of your pajamas, but also access to the tons of special features included on the discs. With a range of behind the scenes features, insights from director Patty Jenkins, and an epilogue, there are more extras than you can shake the "Godkiller" sword at.
Etta Candy – a key character who unfortunately did not get much screen time in the film – is back for her big moment. In an epilogue scene, she takes over Steve Trevor's team, and leads them on a secret mission with very high stakes. In addition to the new scene, there are several "Director's Vision" segments that highlight the development behind the world of Wonder Woman, including sections titled "Diana in the Modern World" and "Wonder Woman at War".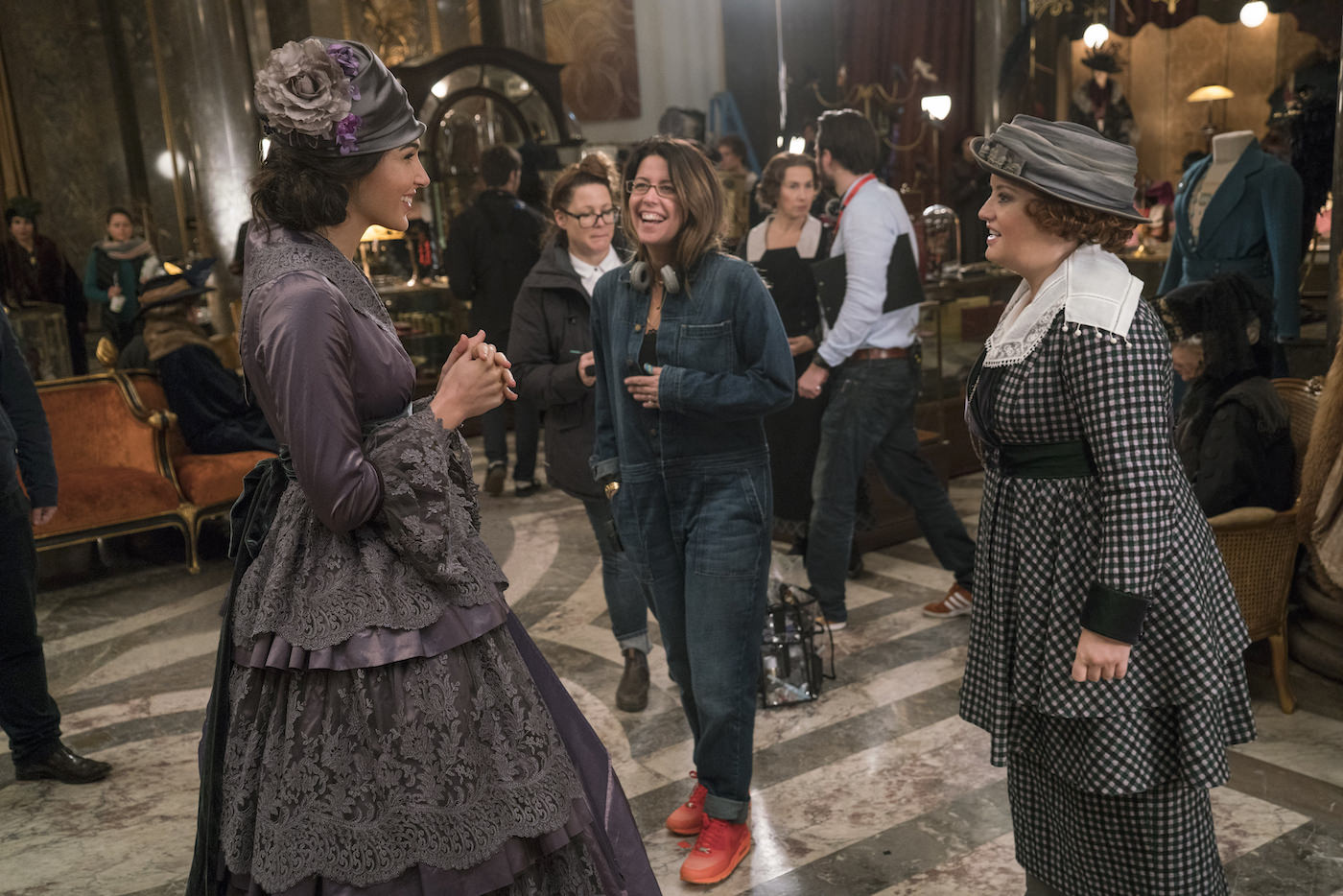 (Foreground L-R) GAL GADOT, director PATTY JENKINS and LUCY DAVIS (as Etta Candy) on the set of the action adventure "WONDER WOMAN," a Warner Bros. Pictures release. Photo Credit: Clay Enos/TM & © DC Comics
The special features also look into the creation of the army of Amazons, a process that was demanding both emotionally and physically on the actresses behind the roles. (You can read and watch our interview and video with Wonder Woman stunt performer Annabel Wood to find out more.) Beyond the making of the film itself, "The Trinity" segment looks at Wonder Woman's role as a cornerstone of the DC comic universe, and how she stands as an equal to Batman and Superman.
A segment titled "The Wonder Behind the Camera" shows you the group of aspiring filmmakers who visited the Wonder Woman set for an exclusive, once-in-a-lifetime experience, while "Finding the Wonder Woman Within" looks to the real world, to award-winning poets and inspiring public figures, who reveal what Wonder Woman has meant to them. There is also a blooper reel, because behind every cinematic superhero is a fallible and sometimes line-flubbing human.
And this isn't everything packed into the special features. To experience it all, I suggest you get your hands on a disc when they drop September 19.
Featured image: (L-R on horses) EWEN BREMNER, GAL GADOT and CHRIS PINE with (foreground) director PATTY JENKINS on the set of the action adventure "WONDER WOMAN," a Warner Bros. Pictures release. Photo Credit: Clay Enos/TM & © DC Comics