The Secret Hidden Within the New mother! Poster
There are easter eggs and then there are CIA level clues hidden within the advertising for mysterious films. The new secret trailer for Darren Aronofsky's mother! falls under the latter category. Aronofsky posted a new trailer for the movie yesterday to Reddit featuring kaleidoscopic images of the film's stars Jennifer Lawrence and Javier Bardem in their gothic mansion. The post read only "Knock, knock" referring to the film's only discernible theme thus far of letting strangers into your home.
Here's where it gets complicated. With what appears to have been no prompting, a Reddit user quickly figured out that the blue channel of the poster contained a secret URL: youllneveranswerthedooragain.com. If that was too confusing, the next part is easier to master. By using the mouse, visitors can rotate the kaleidoscope until the letters mother! line up and a secret trailer appears.
So far the previews that had been released showed an increasingly frightened Jennifer Lawrence unnerved by her lover's penchant for letting hordes of strangers into the house. There's not much else to go off of as the official synopsis is pretty sparse and the characters don't even have names beyond "Mother" (Lawrence), "HIM" (Bardem), and "Woman" (Pfeiffer). You can check out the TV spots in this single video, showing you just how insane this film looks—in the best way possible:
"A couple's relationship is tested when uninvited guests arrive at their home, disrupting their tranquil existence. From filmmaker Darren Aronofsky (Black Swan, Requiem for a Dream), mother! stars Jennifer Lawrence, Javier Bardem, Ed Harris and Michelle Pfeiffer in this riveting psychological thriller about love, devotion and sacrifice."
Clues started to piece together pointing toward a very Rosemary's Baby feel. In that film, Rosemary's (Mia Farrow) husband and her neighbors conspire to impregnate her with the literal spawn of Satan. Our suspicions seem to be supported by the mystery clip in which Michelle Pfeiffer urges Jennifer Lawrence to get pregnant.
Do you see any other clues in the poster? The secrets will be revealed when mother! comes to theaters on September 15.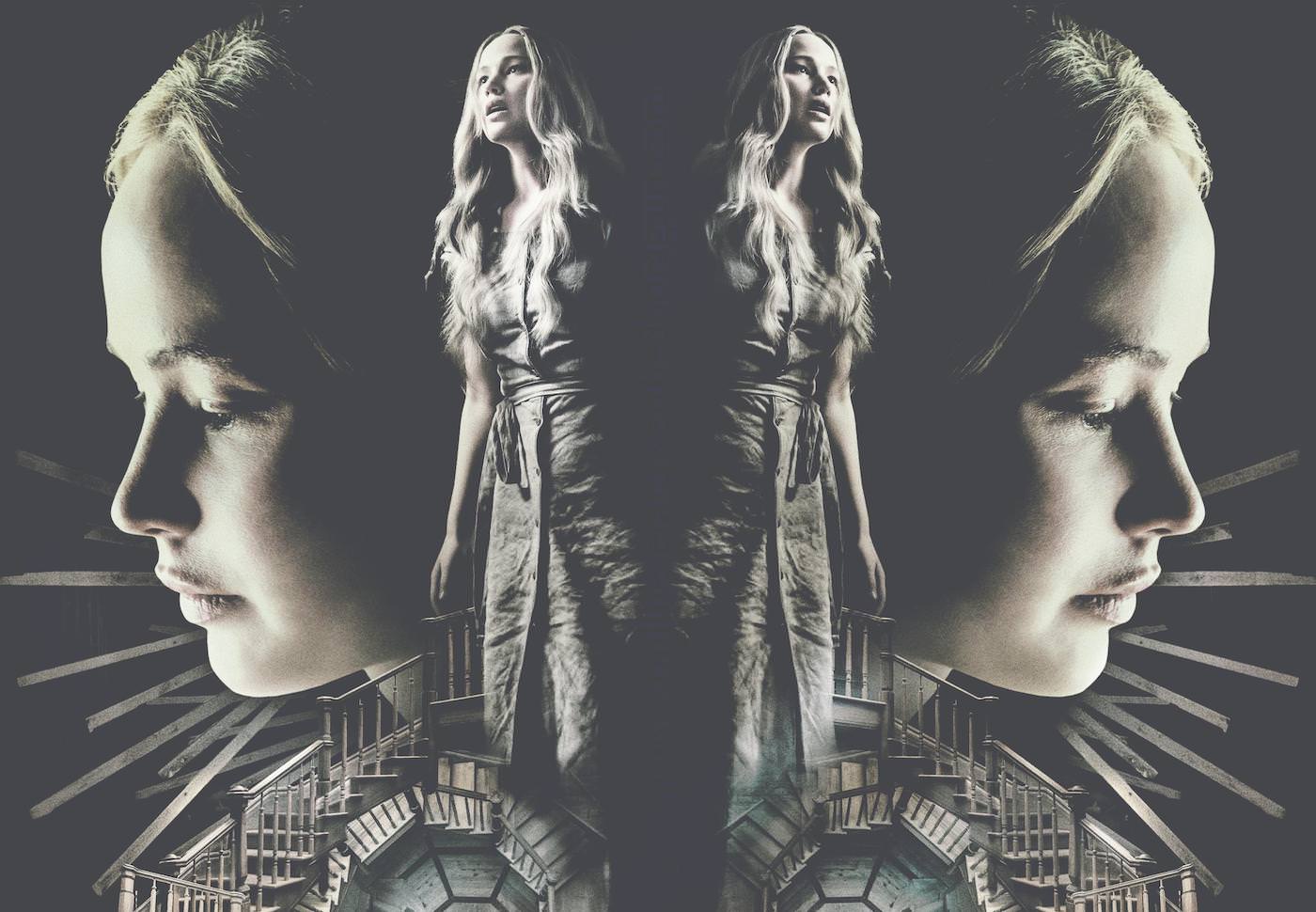 Featured image: mother! poster. Courtesy Paramount.