New Game of Thrones Finale Images Tease Most Important Meeting in Show's History
Two years ago, we had the pleasure of interviewing director Jeremy Podeswa, who has helmed some of Game of Thrones' toughest episodes. The Emmy-nominated Podeswa is back for the season 7 finale, "The Dragon and the Wolf," which will include the most crucial meeting in the history of the series. After the epic, traumatizing events of "Beyond the Wall," Jon Snow, Dany and what appears to be her entire army (although we don't actually see Dany in any of these photos) head to King's Landing to try and talk Cersei into an armistice. They bring her the wight Jon and his band of adventurers and lunatics caught north of the wall as visual proof there is a greater war afoot, one they need to come together to fight.
The arrival of Dany's army gives Jaime and Bronn quite a lot to think about.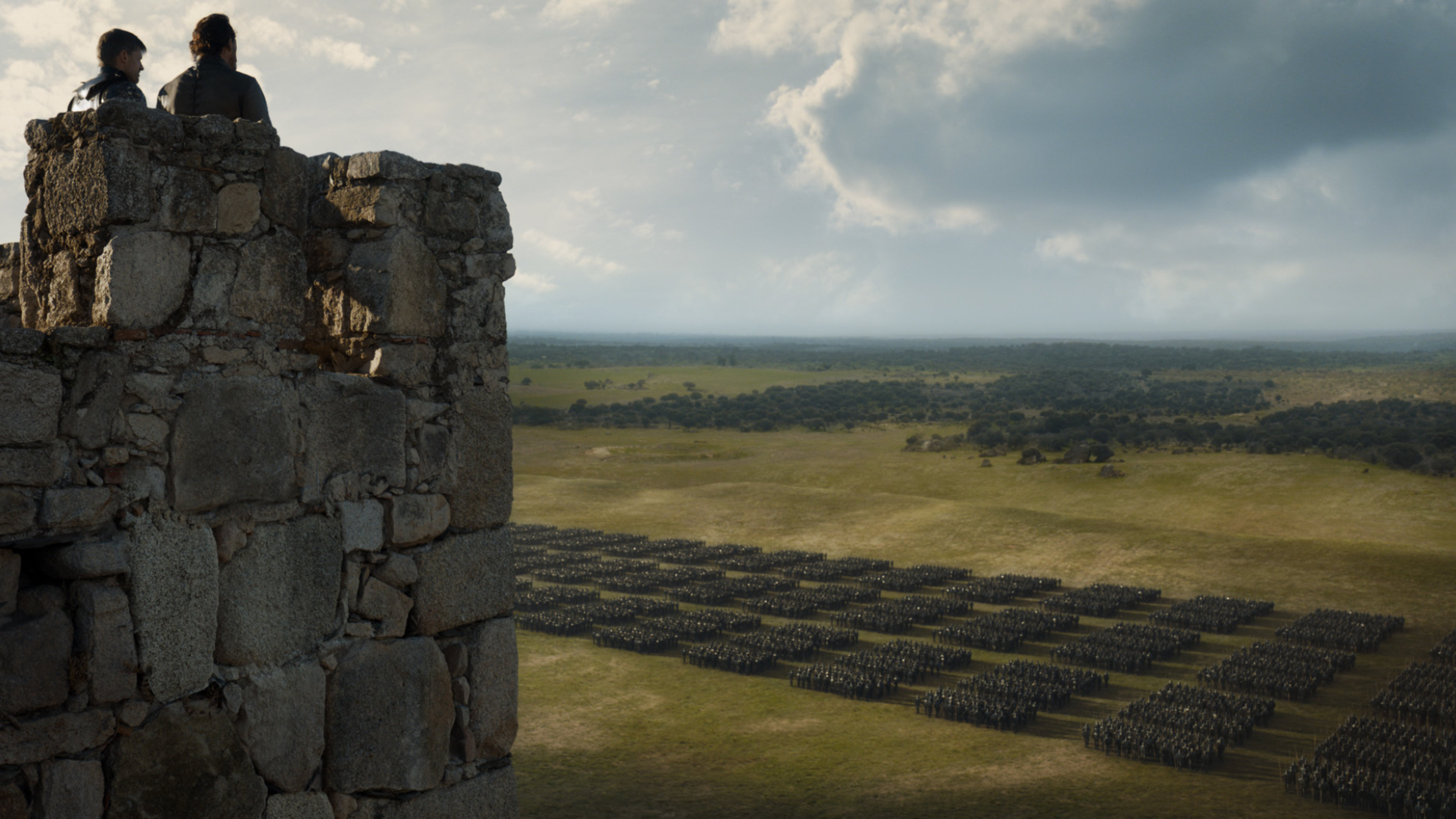 Nikolaj Coster-Waldau, Jerome Flynn. Photo: courtesy of HBO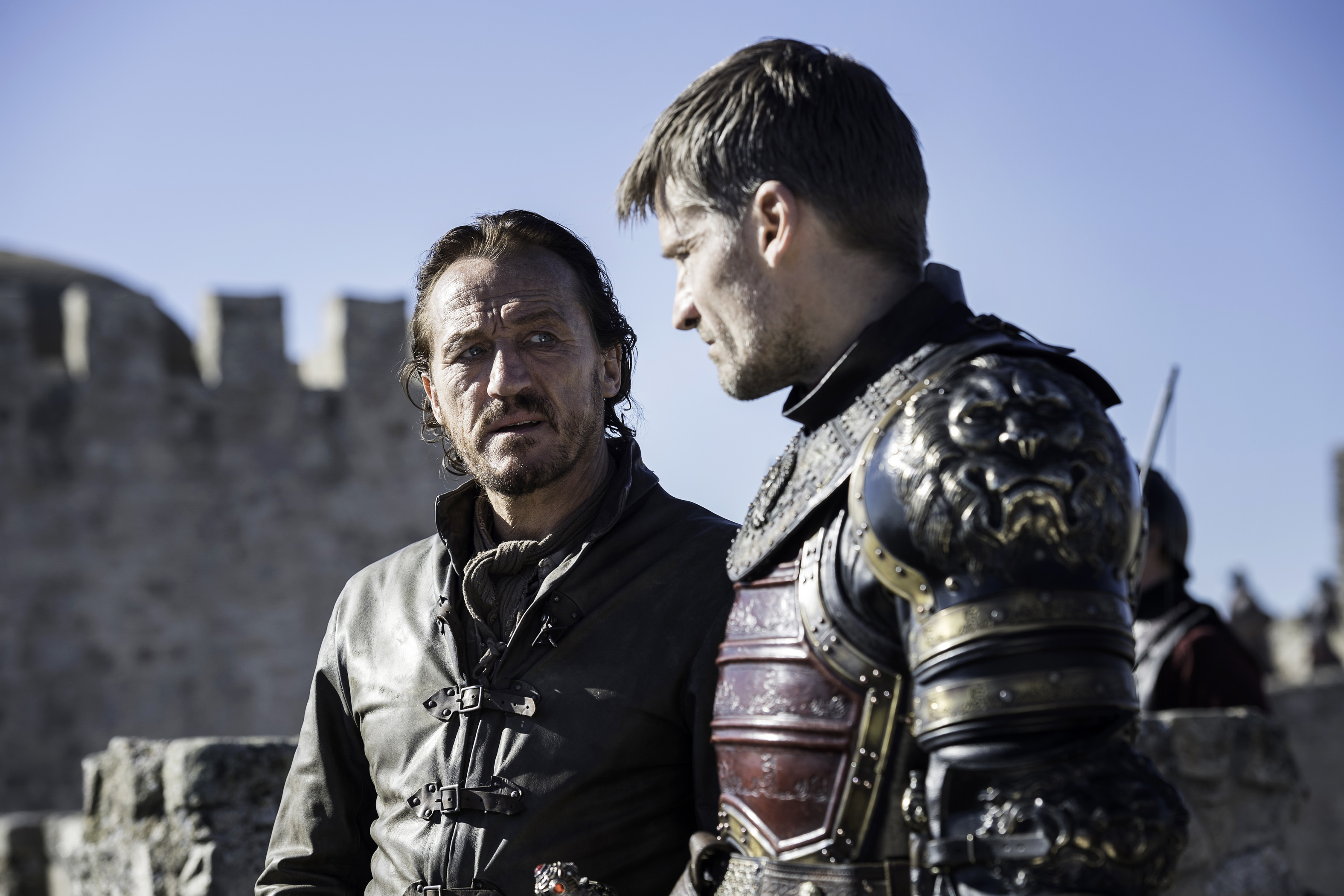 Jerome Flynn, Nikolaj Coster-Waldau. Photo: Macall B. Polay/courtesy of HBO
The problem, of course, is Cersei hates these people. She hates Tyrion, who you'll see in the images below is right there by Jon's side, and she hates Dany (even though she's never met her), seeing her as a usurper, and frankly, she hates anyone who threatens her hold on the Iron Throne. Asking the Ice Queen to pause her eternal power struggle and desire to rid this world of her brother Tyrion for the greater good is a stretch, but, Cersei's a chess player, and seeing Dany's army might be enough to make her bide her time until she can strike. This meeting appears to take place at the dragonpit (fitting), a massive building that sits atop King's Landing, where the Targaryens used to keep their dragons.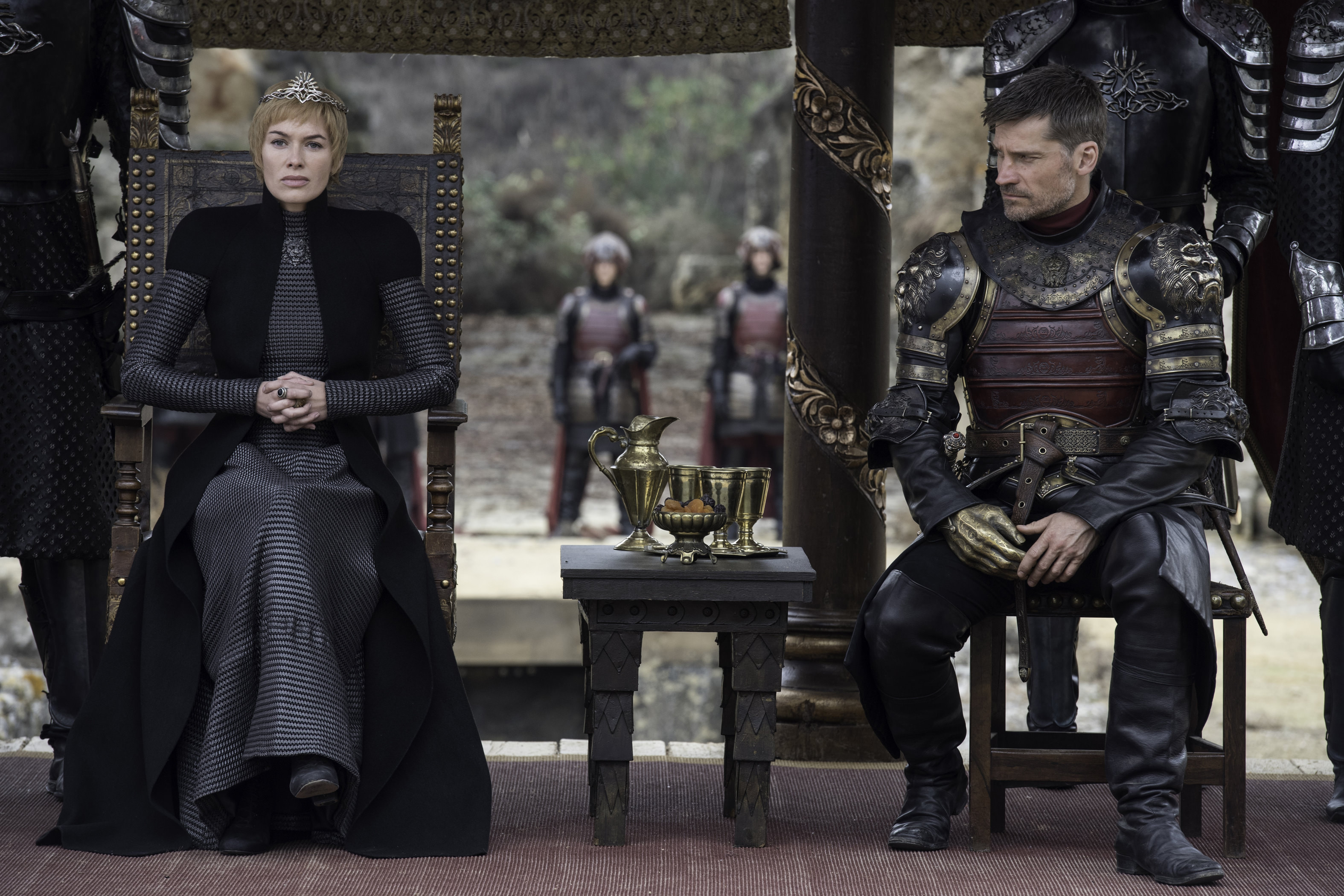 Lena Headey, Nikolaj Coster-Waldau. Photo: Macall B. Polay/courtesy of HBO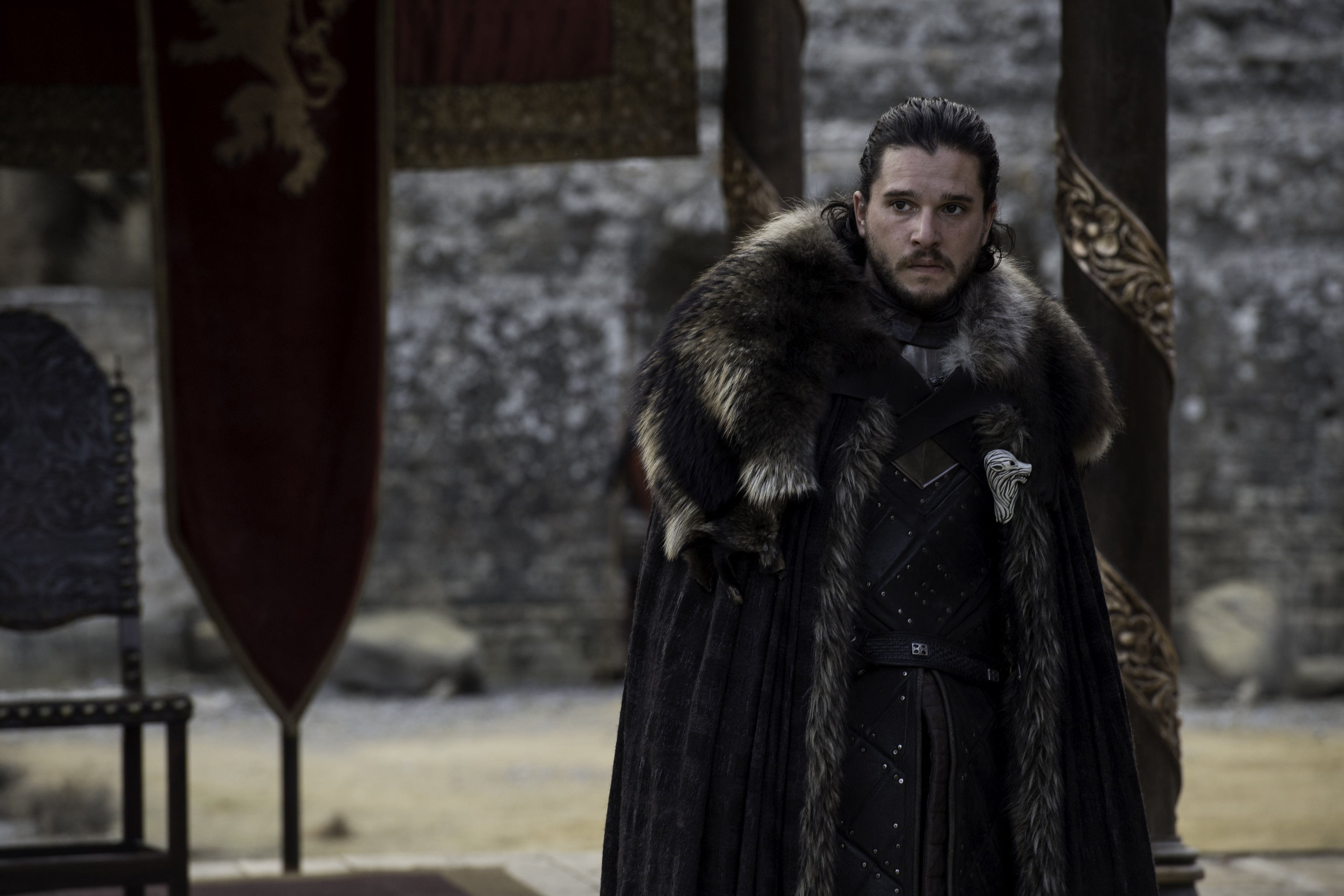 Kit Harington. Photo: Macall B. Polay/courtesy of HBO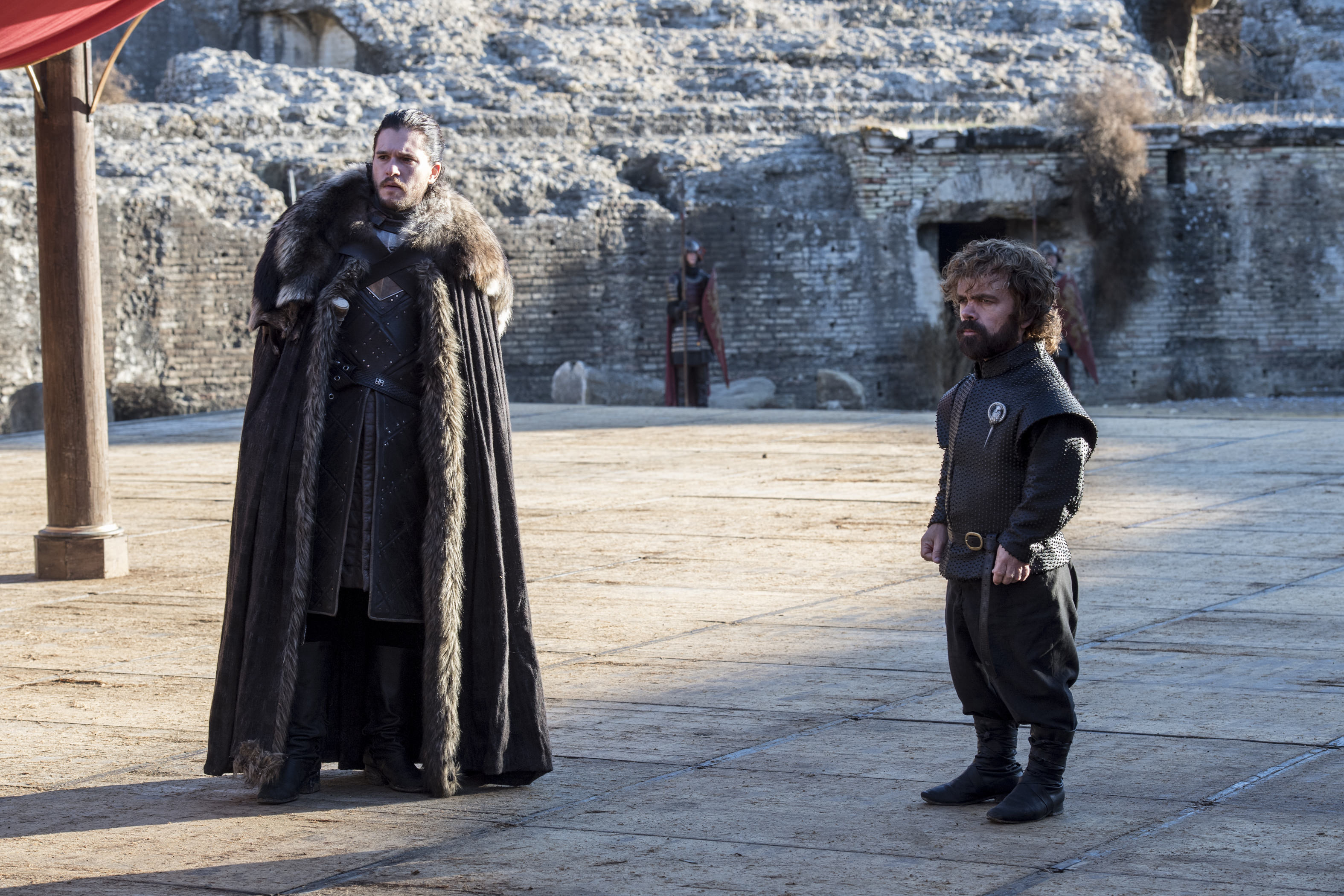 Kit Harington, Peter Dinklage. Photo: Macall B. Polay/courtesy of HBO
Podeswa directs the longest episode in the show's history, a full hour-and-21-minute of tense action that will set the table for season 8's six-episode dash to the finish (we'll have to wait until 2019 for that). You know who won't be in King's Landing? Sansa and Bran, two people who have pretty big roles to play in how things shake out in Westeros. Bran, in fact, may have the biggest role of all.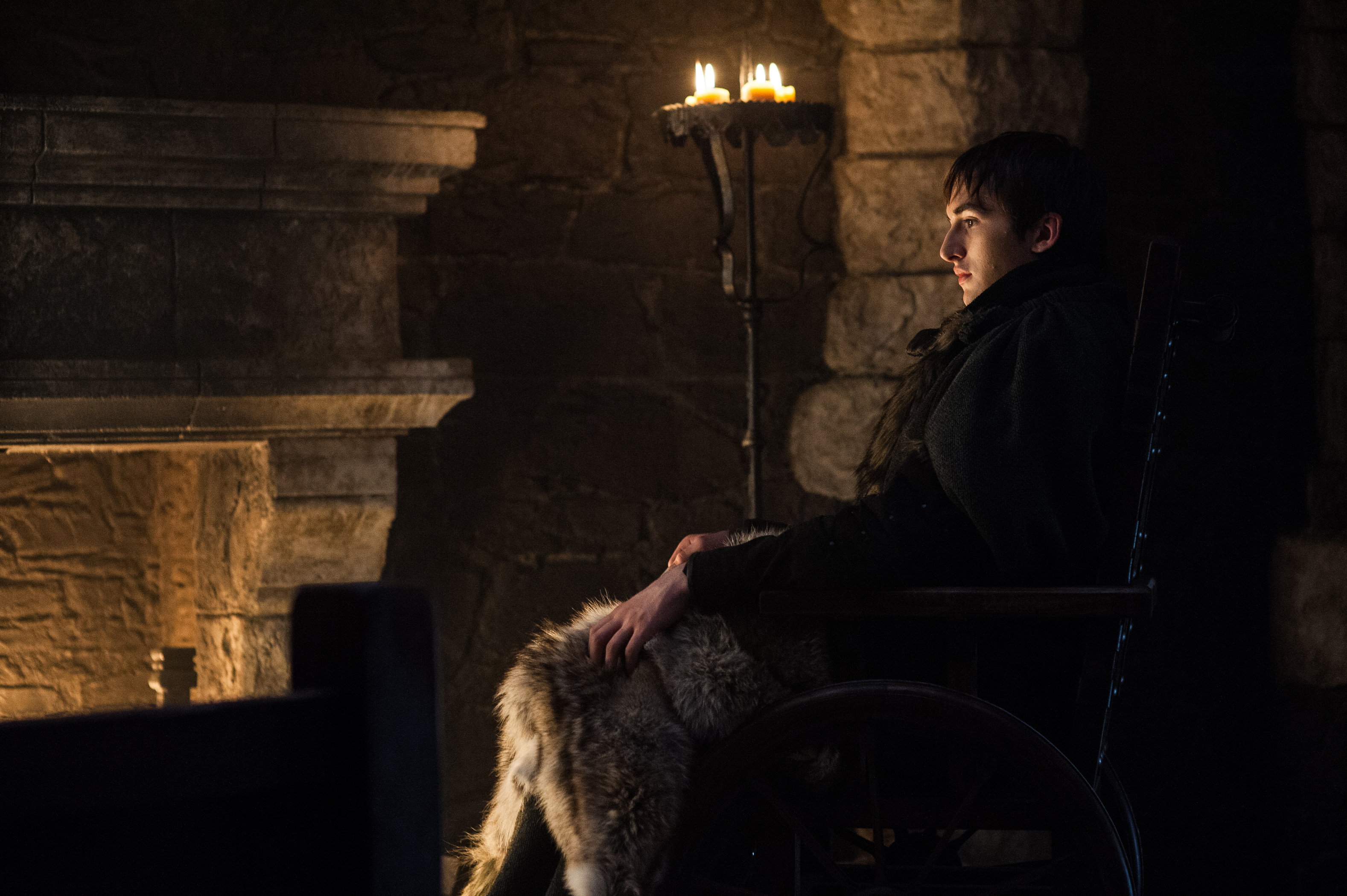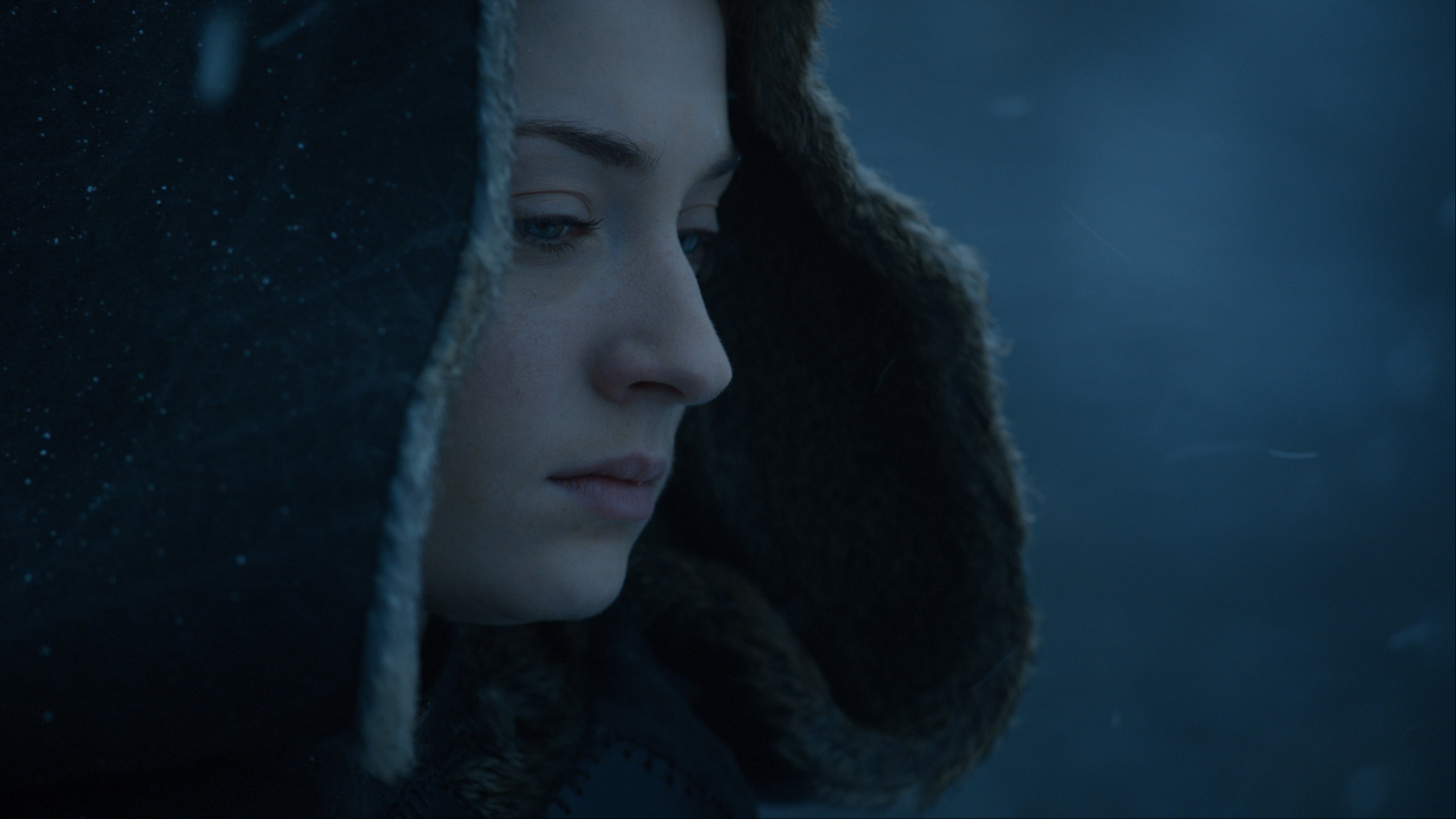 Sophie Turner. Photo courtesy of HBO
And finally, look who's also appearing in the finale, in his perpetual quest to reclaim some dignity.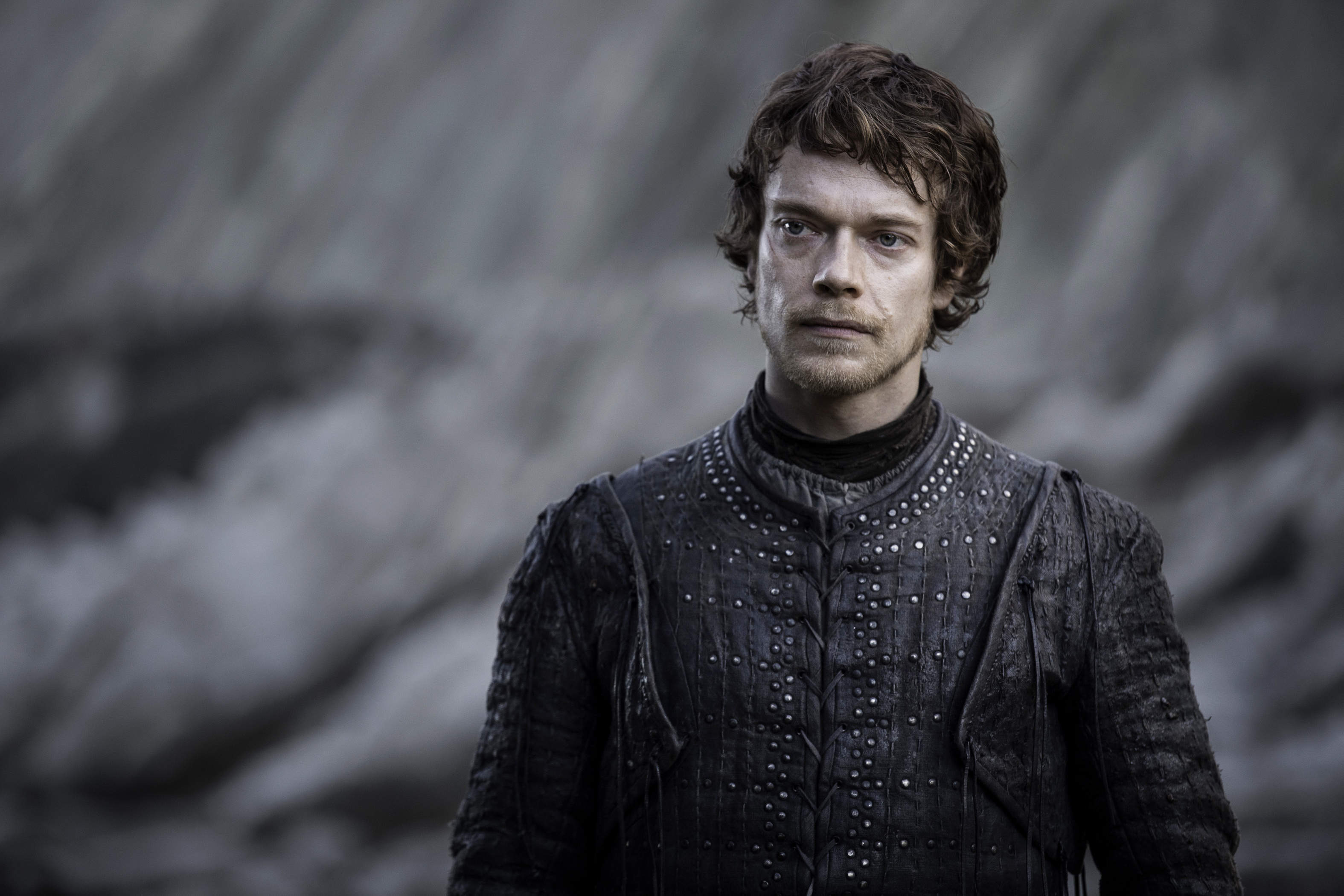 Alfie Allen. Photo: Macall B. Polay/courtesy of HBO
Featured image: Lena Headey, Nikolaj Coster-Waldau. Photo: Macall B. Polay/courtesy of HBO