Uncategorized
Jennifer Lawrence Falls Apart in new Trailer for Darren Aronofsky's Horror Thriller mother!
Last week shared the teaser trailer for Darren Aronofsky's horror thriller mother!, a film that's been kept tightly under wraps. The teaser was bizarre, beguiling, and intriguing, the kind of fever dream that Aronfsky is so skilled at delivering. All we could glean from the teaser is that Jennifer Lawrence and Javier Bardem are a couple who live in a big, beautiful house, and who start having people show up uninvited. There was little plot to speak of, but a ton of mood (all of which was unsettlign), and a trust in Aronofsky's massive talent, so the teaser, the cast, and Aronfosky's authorship were enough to immediately put Mother! on our must-see list for this fall. Now the first official trailer is here, and as he has done many times before (Black Swan, anyone?), it appears Aronofsky is situating the star of his film in the middle of the most extreme psychological pressure.
Jennifer Lawrence is that protagonist; she plays what appears to be a loving wife to Javier Bardem's character, but one who starts to seriously lose her marbles as one person after another starts appearing at their front door. Two of those guests, played by Ed Harris and Michelle Pfieffer, seem to have some history with Bardem's characer (Lawrence finds pictures of her husband in Harris's luggage), yet the more concerned, and creeped out, Lawrence's character gets, the more suspicious of her that Bardem's character becomes. Bardem's character eventually says "They've come here to see me," hinting that Lawrence's character doesn't know him at all.
Is she losing her mind? Is Bardem driving her insane? At one point in towards the end of the trailer, there are dozens and dozens of unwanted guests now on the property, and Lawrence's character seems to be pitted against them all. The film's new poster show's Lawrence being chipped away, like a china doll, perhaps speaking to her mental state: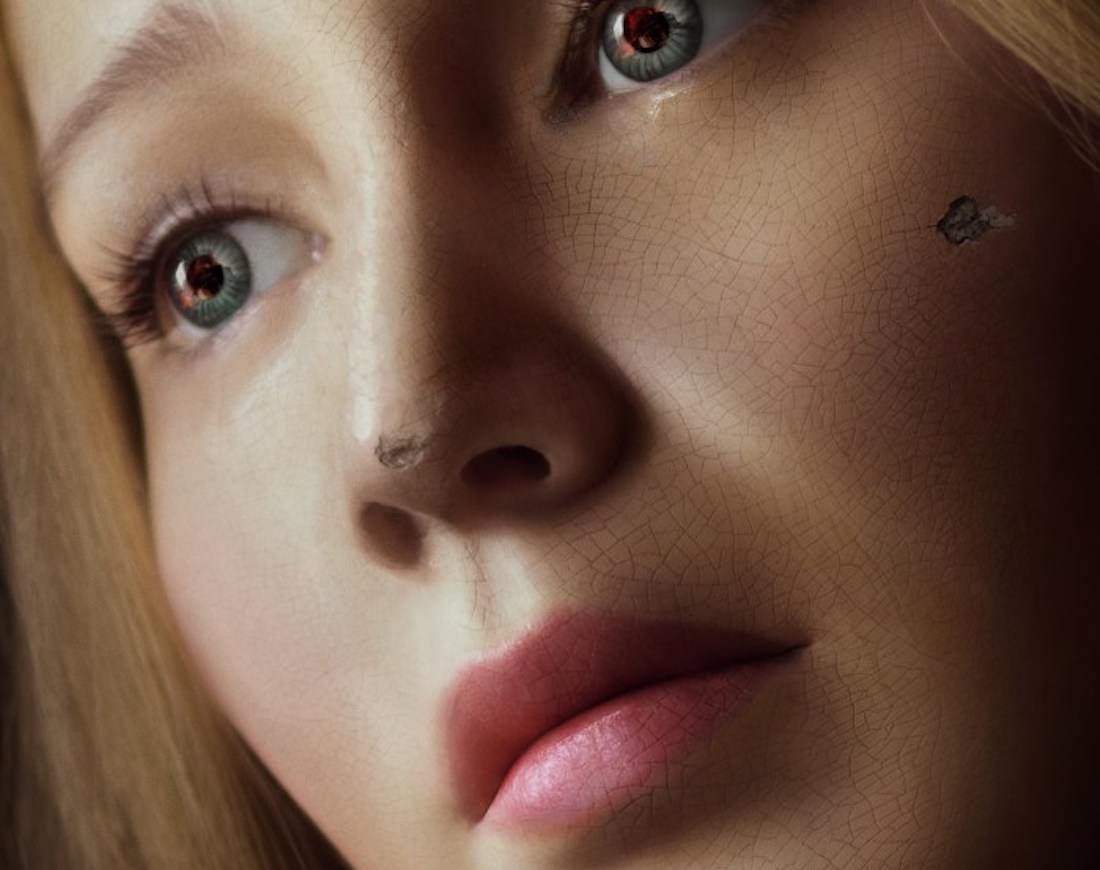 The music (from the great Jóhann Jóhannsson, the man behind the score for Sicario, Arrival) is sensationally upsetting, the editing as fractured as Lawrence's character's mind, and the effects (the house itself seems to be burning up) convincingly creepy—Aronfsky's seventh film seems to combine elements from his past work (not only Black Swan, but the feverish Pi and the gonzo Requiem for a Dream) into a thrilling horror thriller, one that he wrote.
The film's synopsis, thus far, is appropriately vague: "A couple's relationship is tested when uninvited guests arrive at their home, disrupting their tranquil existence." mother! stars Jennifer Lawrence, Javier Bardem, Michelle Pfeiffer, Domnhall Gleeson, Ed Harris, and Kristen Wiig.
mother! is having its world premiere at the Venice Film Festival, and then will head to the Toronto International Film Festival. It opens in theaters on September 15, 2017.