Game of Thrones Releases Images for Episode 4 "Spoils of War"
One of the images HBO just released for this Sunday's Game of Thrones Episode, "The Spoils of War," highlights one of the reunions we knew was coming this season; between Theon Greyjoy and Jon Snow. The shot shows Theon on the beach in Dragonstone, where he will likely test just how noble a man Jon Snow really is, and whether he's so focused on the Night's King and the White Walkers that he has no time for revenge. No one outside of a Lannister has hurt Jon's family more than Theon, and it's not as if the son of the Iron Islands is riding high. Remember, he's fresh from yet another humiliation, abandoning his sister Yara to her fate with Euron Greyjoy and jumping overboard. In last week's episode, "The Queen's Justice," Theon was pulled from the sea by a surviving boat in Yara's fleet, where the men who pulled him up knew immediately what he'd done.
We also see Brienne and Podrick in Winterfell, images of Sansa looking concerned and Littlefinger looking sneaky, and several shots of Daenerys, who we saw in the teaser trailer trying to appeal to Jon Snow about her dire situation in the war. We now see her, Tyrion, Missandei, Varys, Davos and Jon watching as Theon and some Iron Born men drag their boat onto the Dragonstone beach. There's also an image of Jamie and Bronn, fresh from sacking High Garden, only they don't look like a couple of guys who just scored a major victory in a war.
Here are all the images HBO has released, and check back in with us on Monday to get a recap of "The Spoils of War."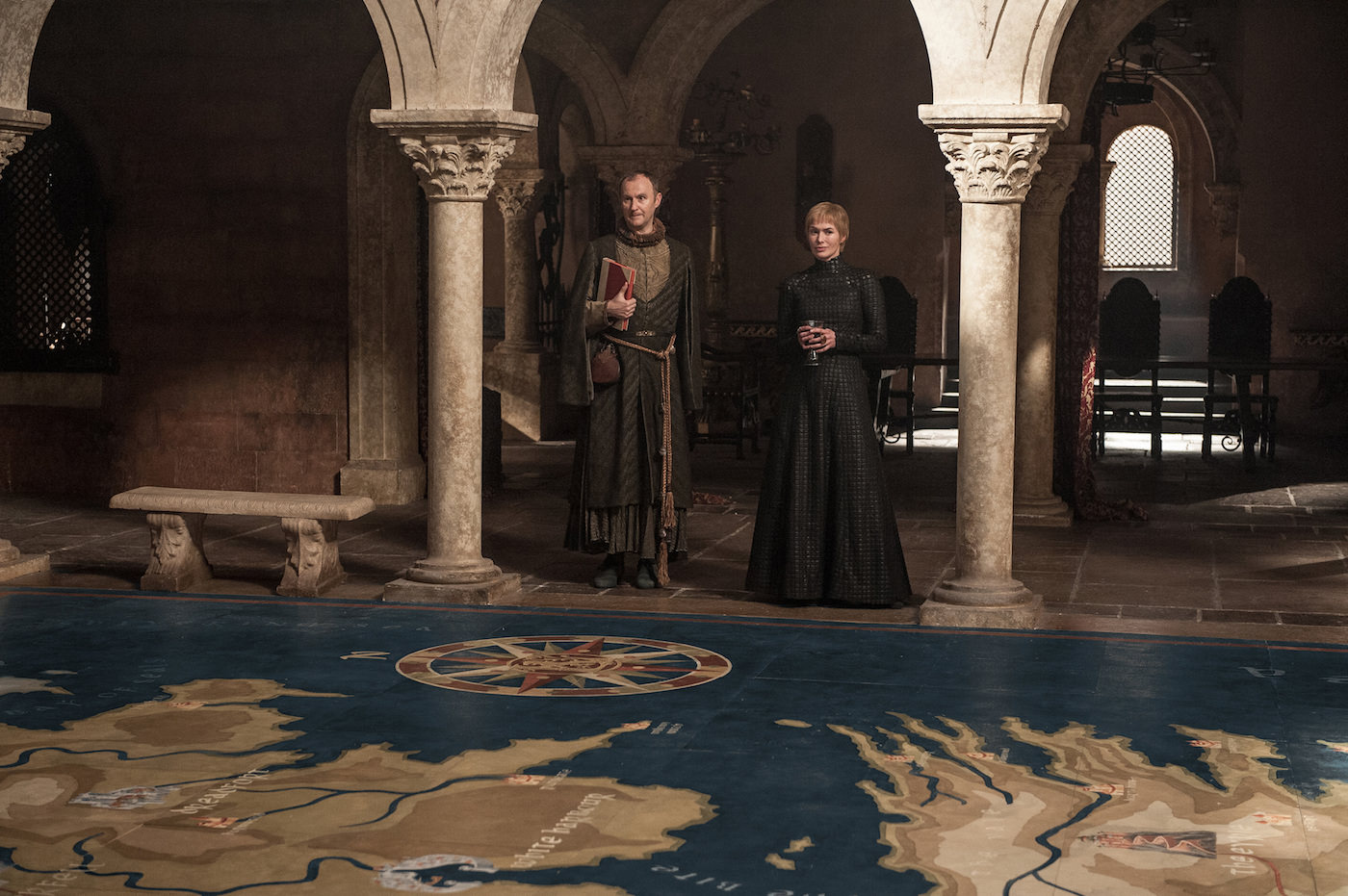 Episode 64 (season 7, episode 4), debut 8/6/17: Mark Gatiss, Lena Headey. Photo: Helen Sloan/courtesy of HBO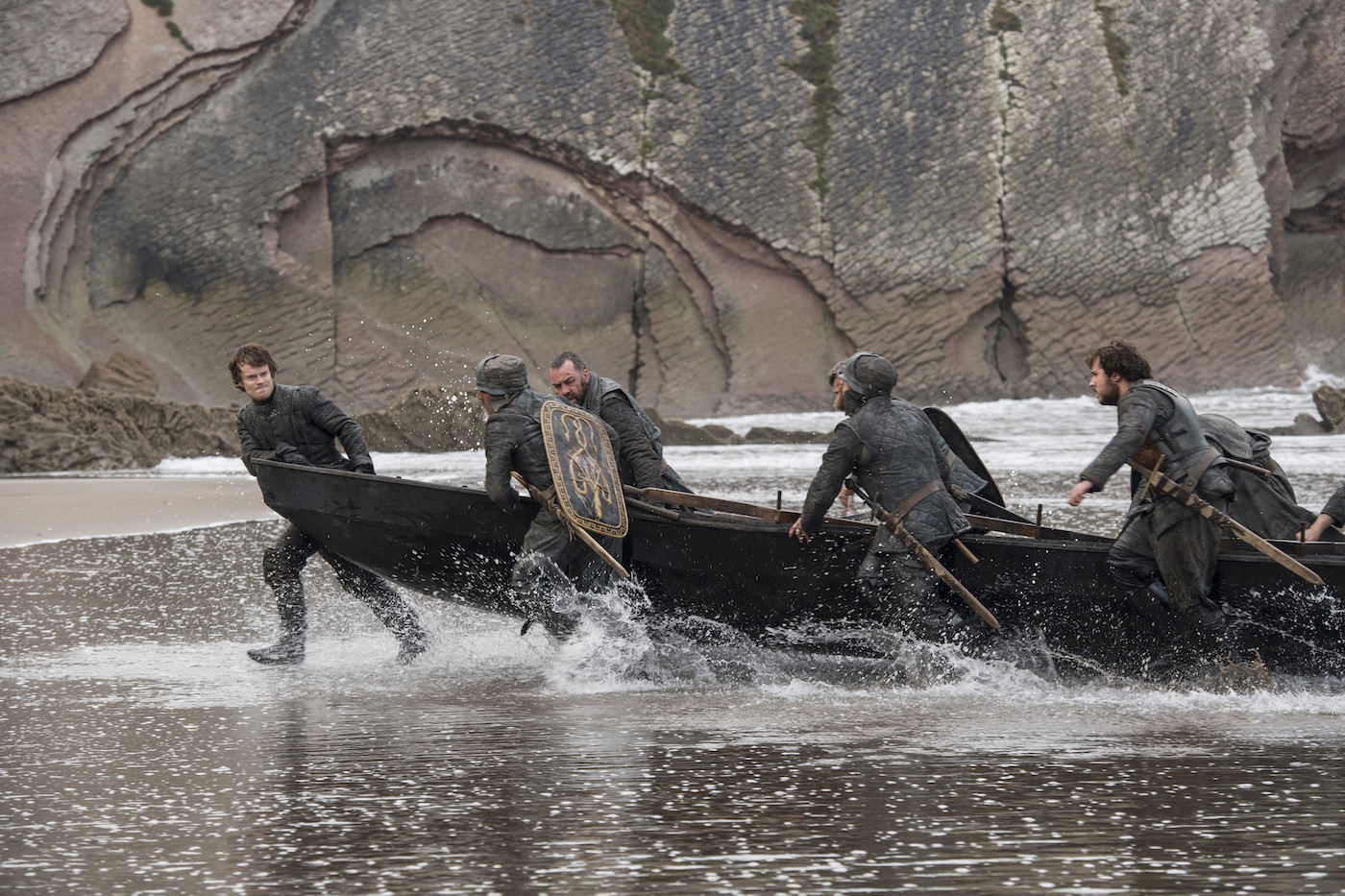 Episode 64 (season 7, episode 4), debut 8/6/17: Alfie Allen. Photo: Macall B. Polay/courtesy of HBO​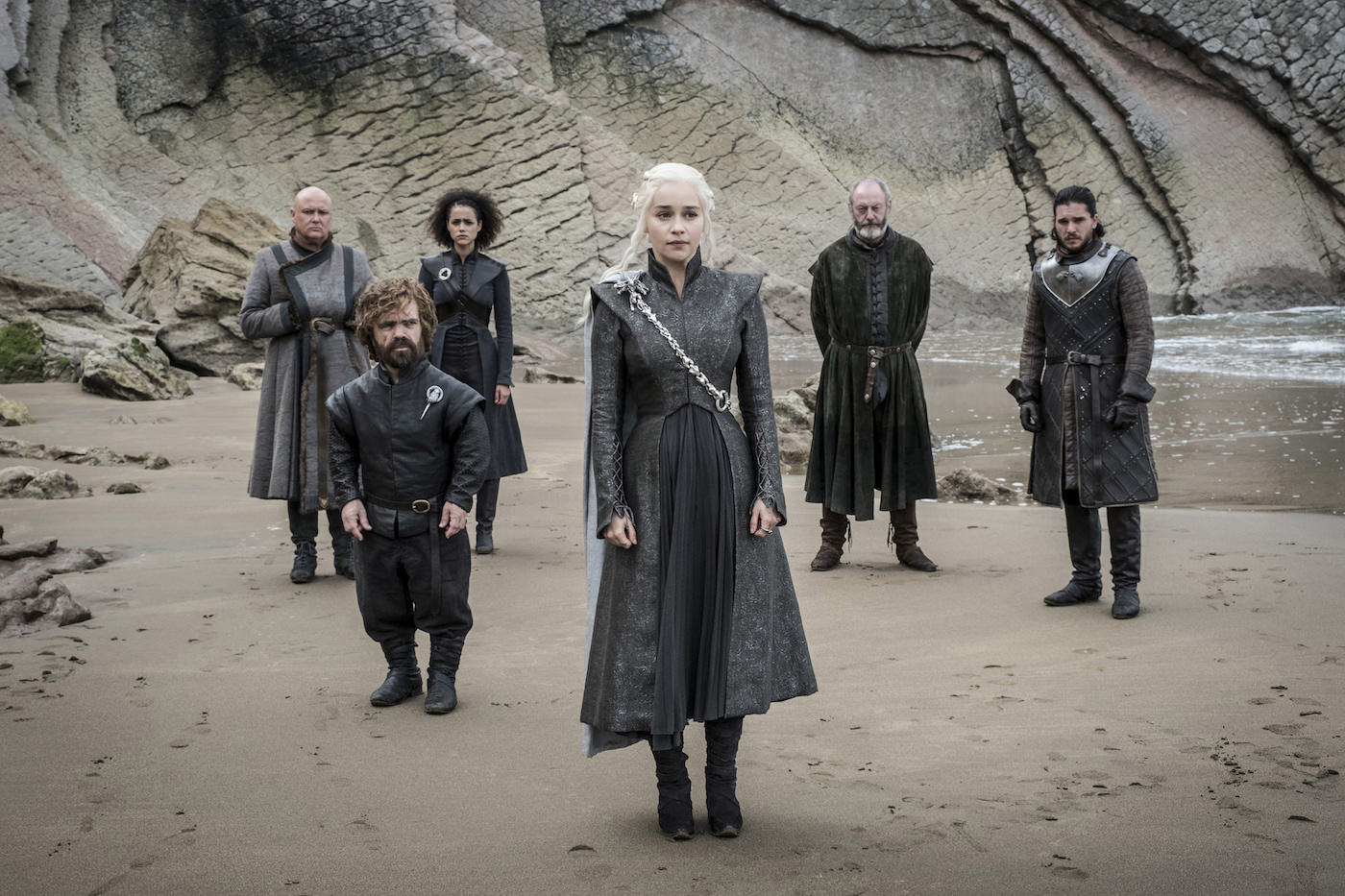 Episode 64 (season 7, episode 4), debut 8/6/17: Conleth Hill, Peter Dinklage, Nathalie Emmanuel, Emilia Clarke, Liam Cunningham, Kit Harington. Photo: Macall B. Polay/courtesy of HBO​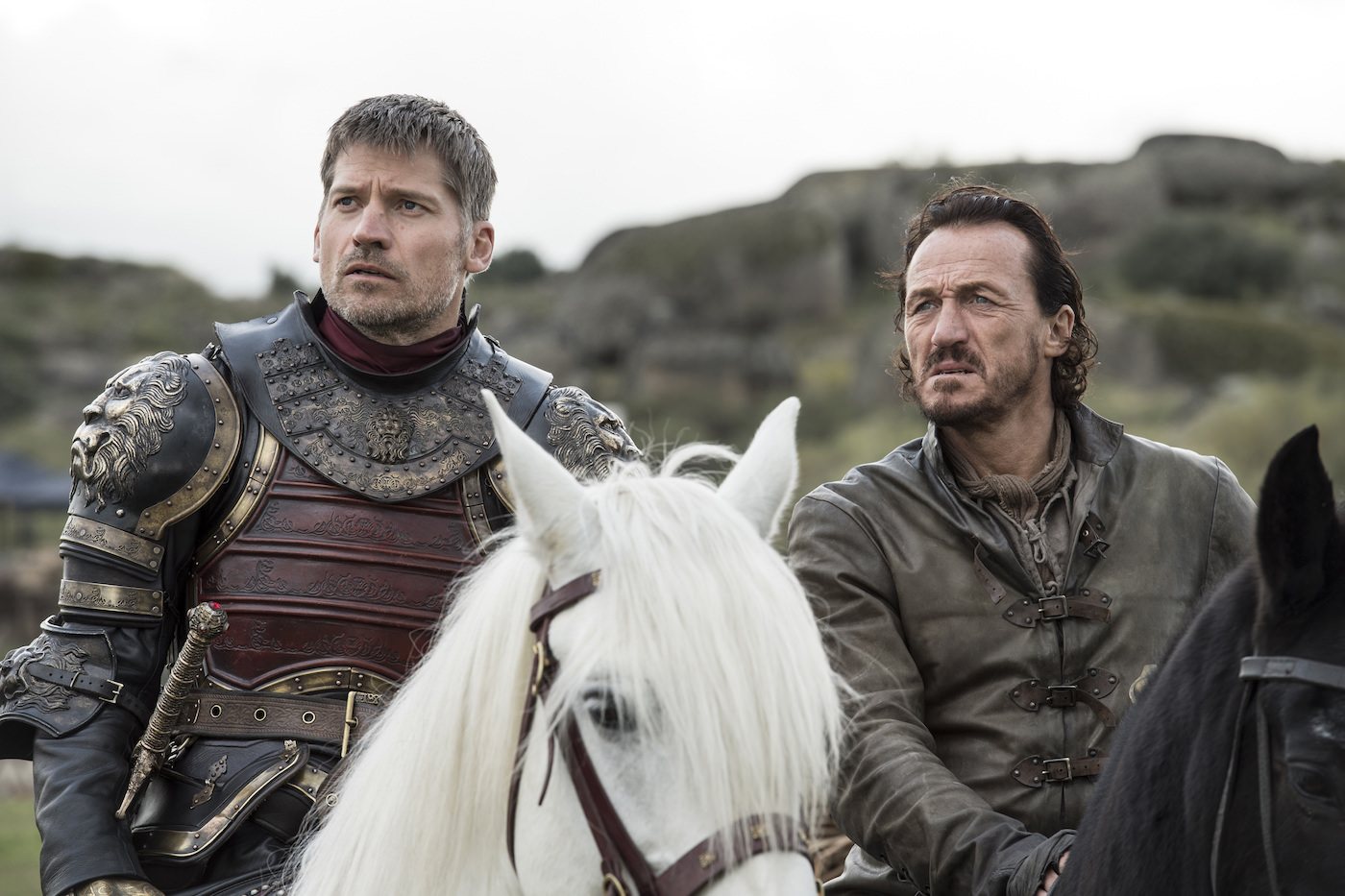 Episode 64 (season 7, episode 4), debut 8/6/17: Nikolaj Coster-Waldau, Jerome Flynn. Photo: Macall B. Polay/courtesy of HBO​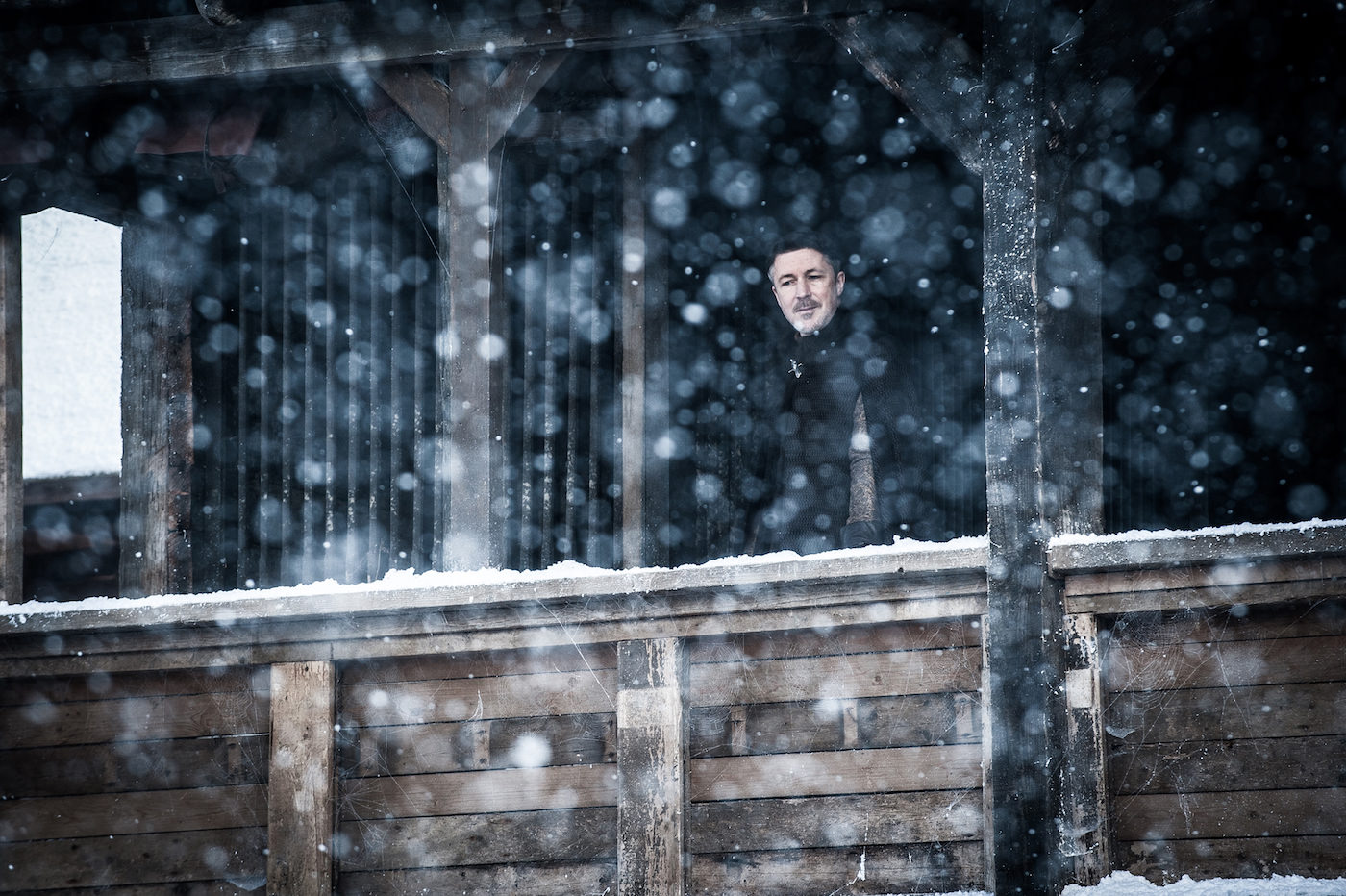 Episode 64 (season 7, episode 4), debut 8/6/17: Aidan Gillen. Photo: Helen Sloan/courtesy of HBO​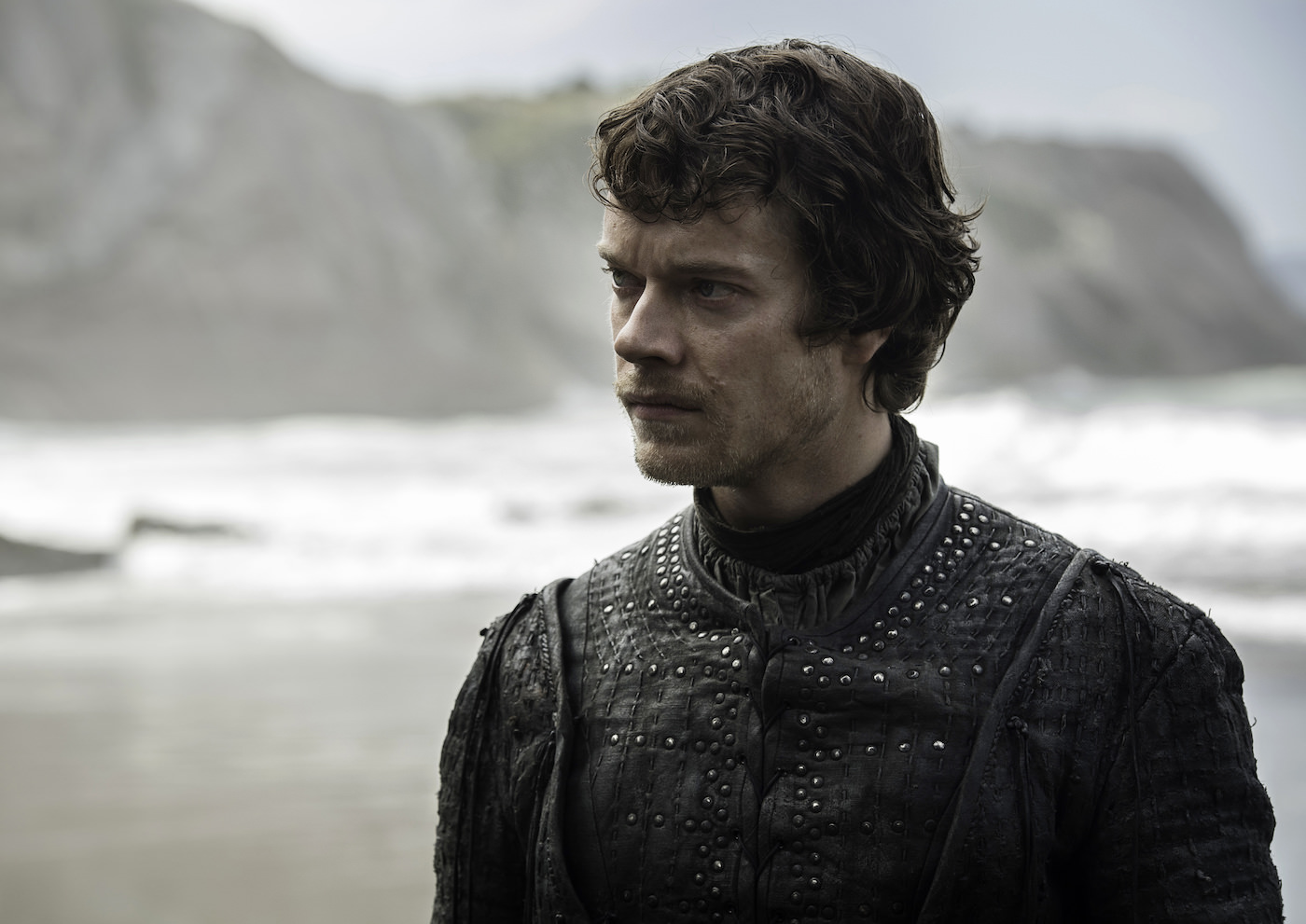 Episode 64 (season 7, episode 4), debut 8/6/17: Alfie Allen. Photo: Macall B. Polay/courtesy of HBO​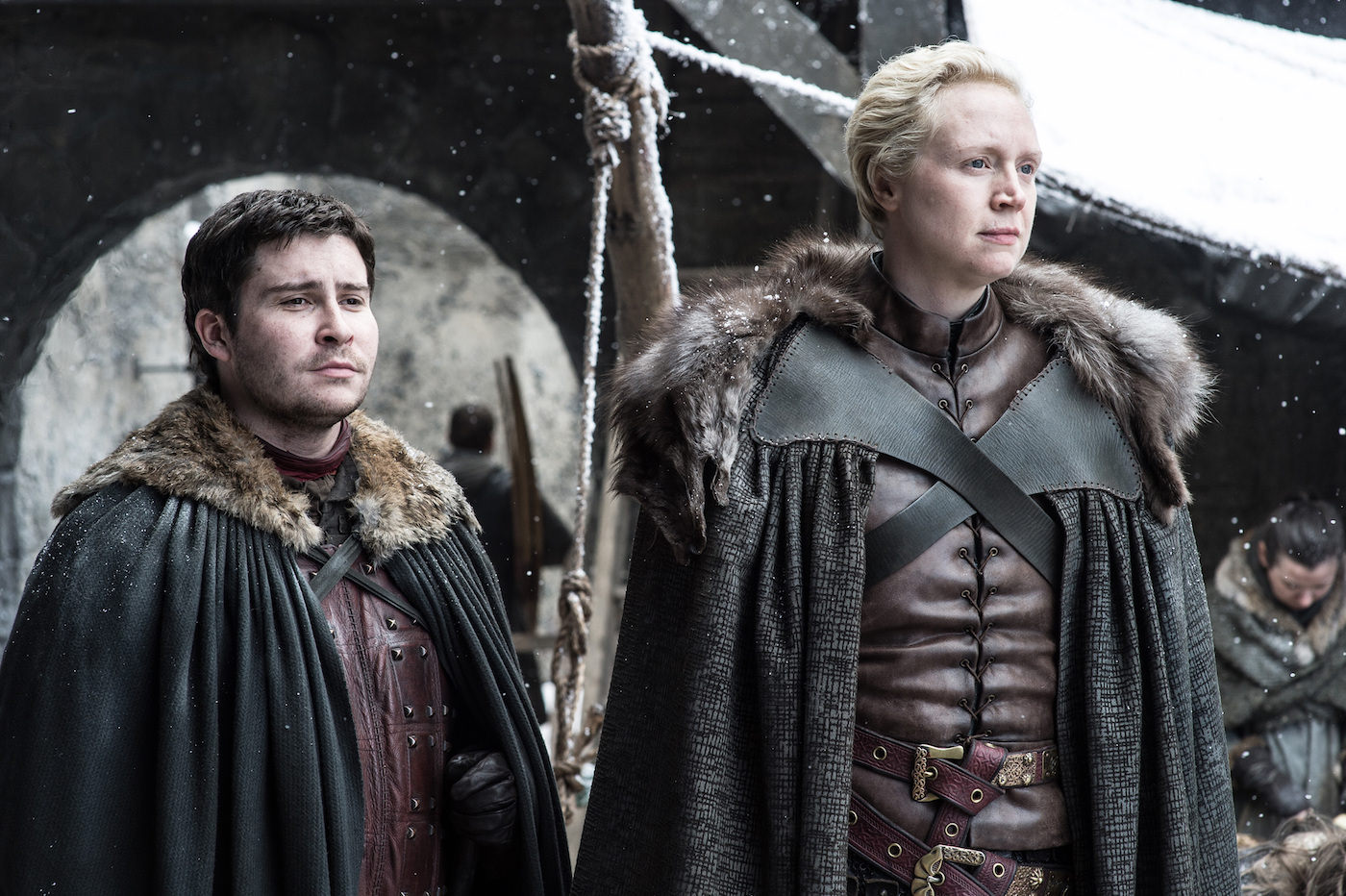 Episode 64 (season 7, episode 4), debut 8/6/17: Daniel Portman, Gwendoline Christie. Photo: Helen Sloan/courtesy of HBO​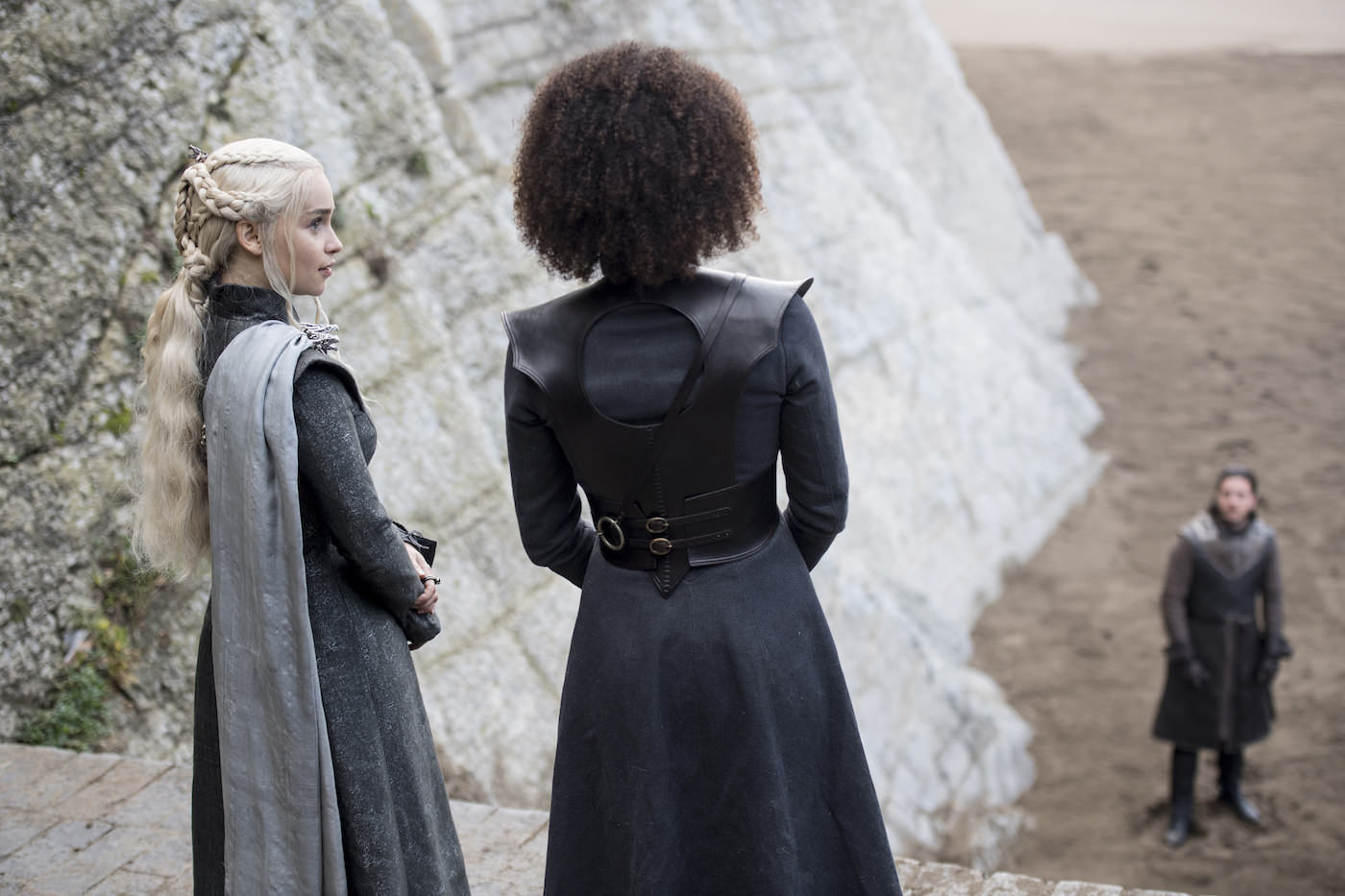 Episode 64 (season 7, episode 4), debut 8/6/17: Emilia Clarke, Nathalie Emmanuel, Kit Harington. Photo: Macall B. Polay/courtesy of HBO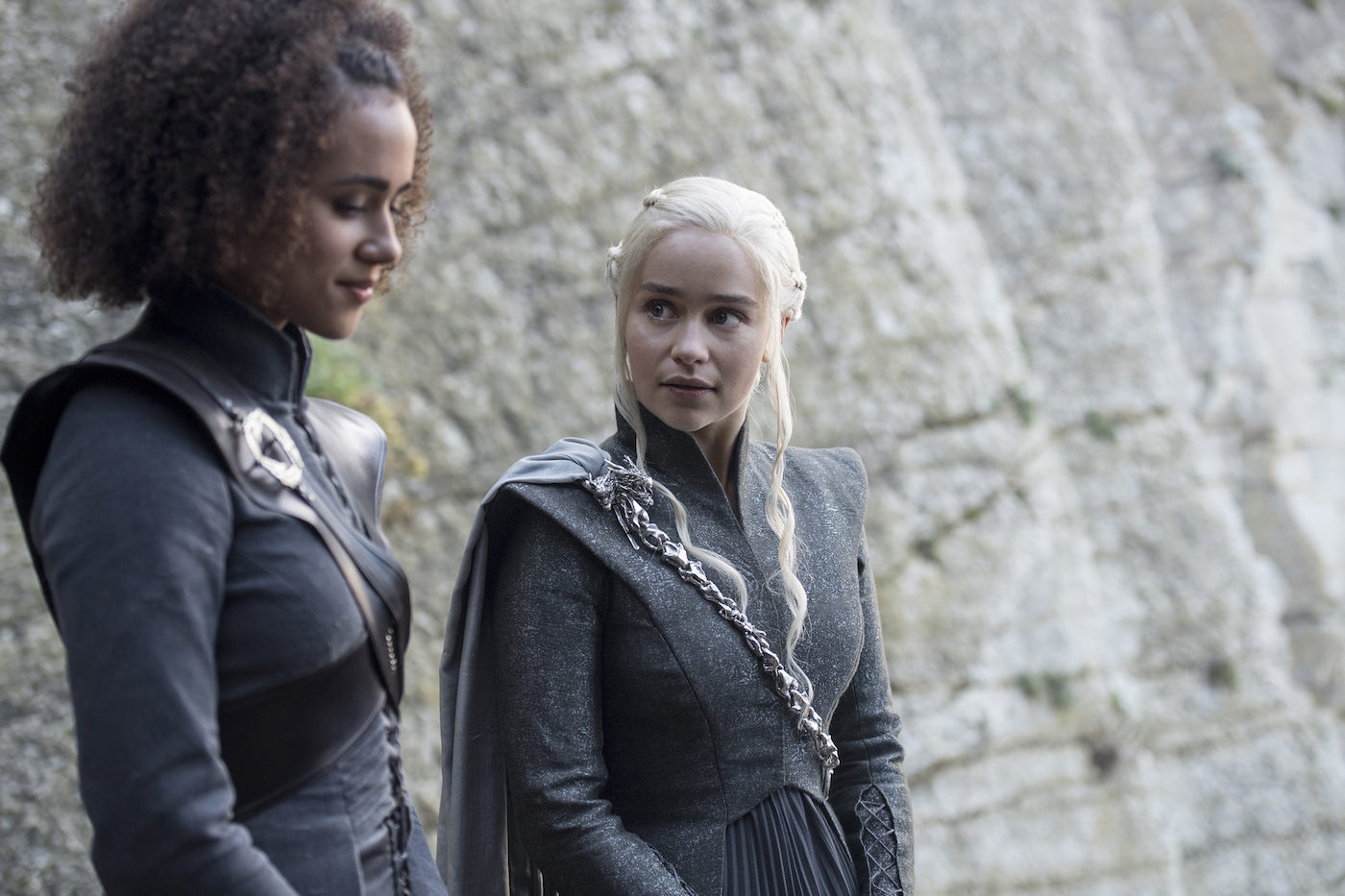 Episode 64 (season 7, episode 4), debut 8/6/17: Nathalie Emmanuel, Emilia Clarke. Photo: Macall B. Polay/courtesy of HBO​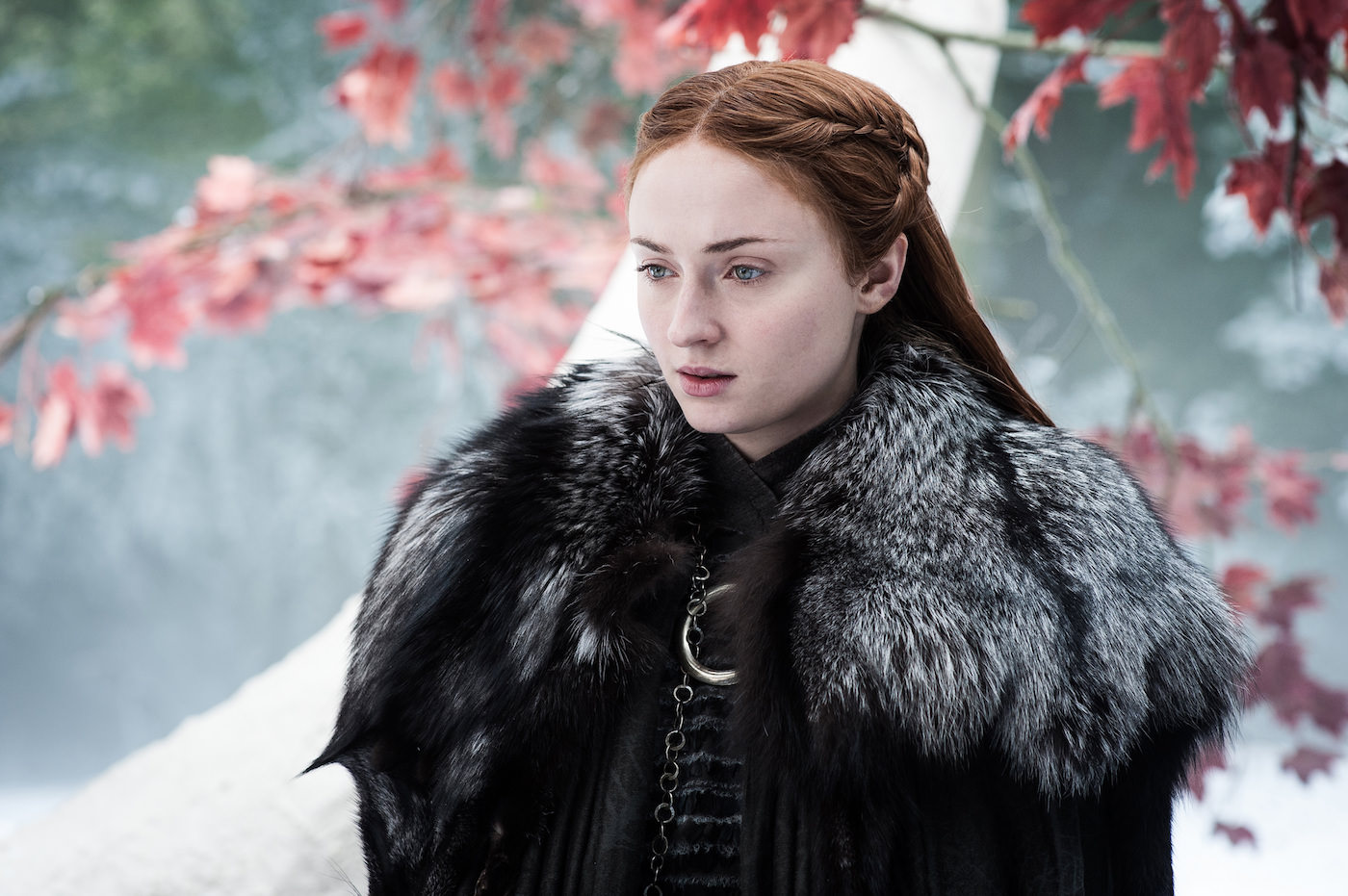 Episode 64 (season 7, episode 4), debut 8/6/17: Sophie Turner. Photo: Helen Sloan/courtesy of HBO​
Featured image: Episode 64 (season 7, episode 4), debut 8/6/17: Conleth Hill, Peter Dinklage, Nathalie Emmanuel, Emilia Clarke, Liam Cunningham, Kit Harington. Photo: Macall B. Polay/courtesy of HBO​