Uncategorized
Comedy Legend Jerry Lewis Dies at 91
The King of Comedy passed away yesterday at 91. Jerry Lewis was a frenetic on screen presence with a mastery of klutzy characters and slapstick humor, beloved both at home and abroad (he's essentially royalty in France).
Lewis started his career as the goofball to Dean Martin's suave character on the Martin and Lewis Comedy Hour. The pair collaborated on an act in multiple forms from nightclubs to television that was groundbreaking and often improvised. The partnership resulted in sixteen films together, including comedy classics That's My Boy and The Stooge. They parted ways under strain, but never commented on the breakup.
Going solo opened Lewis up to star in more than a dozen movies in the 1960s. The Nutty Professor and The Bellboy are master classes in physical comedy and showcase Lewis' talent at its peak. He also made hits Cinderfella and Who's Minding the Store? After 1993's Arizona Dream, Lewis backed out of the limelight. After a more than a twenty year hiatus, he made his feature film return as Max Rose in 2016.
Lewis was also a passionate philanthropist. National Chairman of the Muscular Dystrophy Association until 2011. From 1966 to 2010 he hosted a televised fundraiser to find a cure for the disease. Can we even really call it Labor Day without Jerry Lewis leading the MDA Telethon? Jerry's love for his "kids" was apparent and he raised more than $2.5 billion for the cause.
Celebrities paid tribute to the star.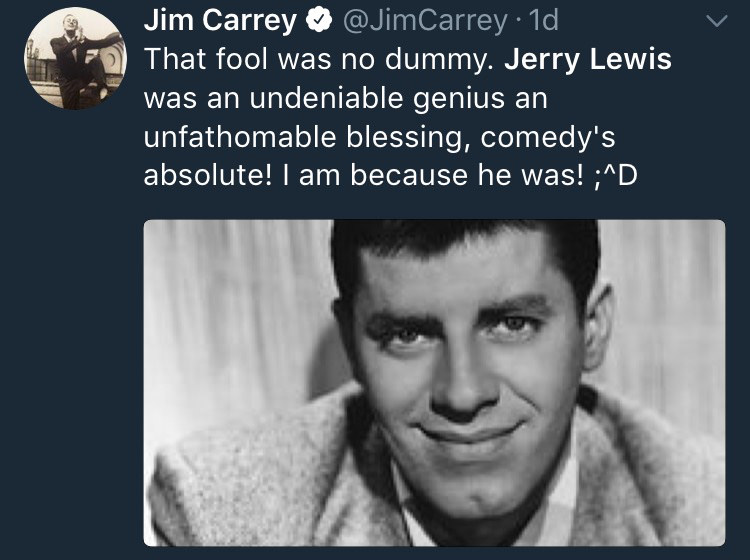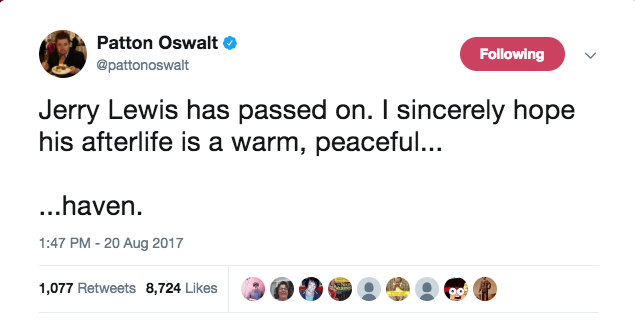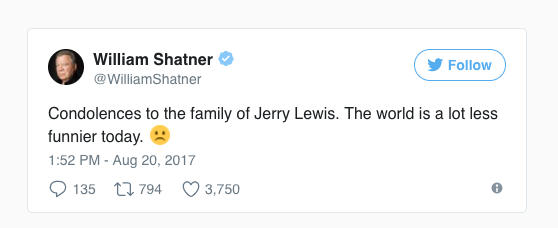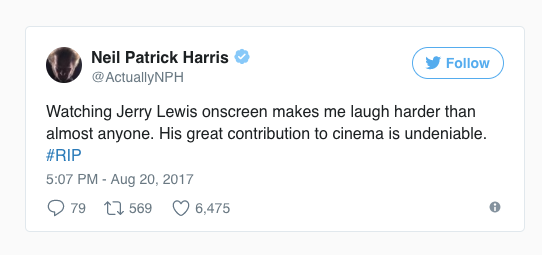 Lewis was an inimitable talent who was able to transcend radio, TV and film reaching audiences for a lifetime. His work will continue to entertain for generations to come.