Alliances Forged & Broken: Game of Thrones Finale's Stunning Reversals, by the Photo
We went deep with our recap of Game of Thrones season 7 finale "The Dragon and the Wolf." So much happened during the 81-minutes of action, the longest episode in the show's history, that it required our longest recap by far. While we all wrap our heads around the finale's many implications, we thought we'd do so via photograph—HBO has released a bunch of stills from the episode, and they speak to some of the show's tensest moments, and, to things to come.
The Hound and Brienne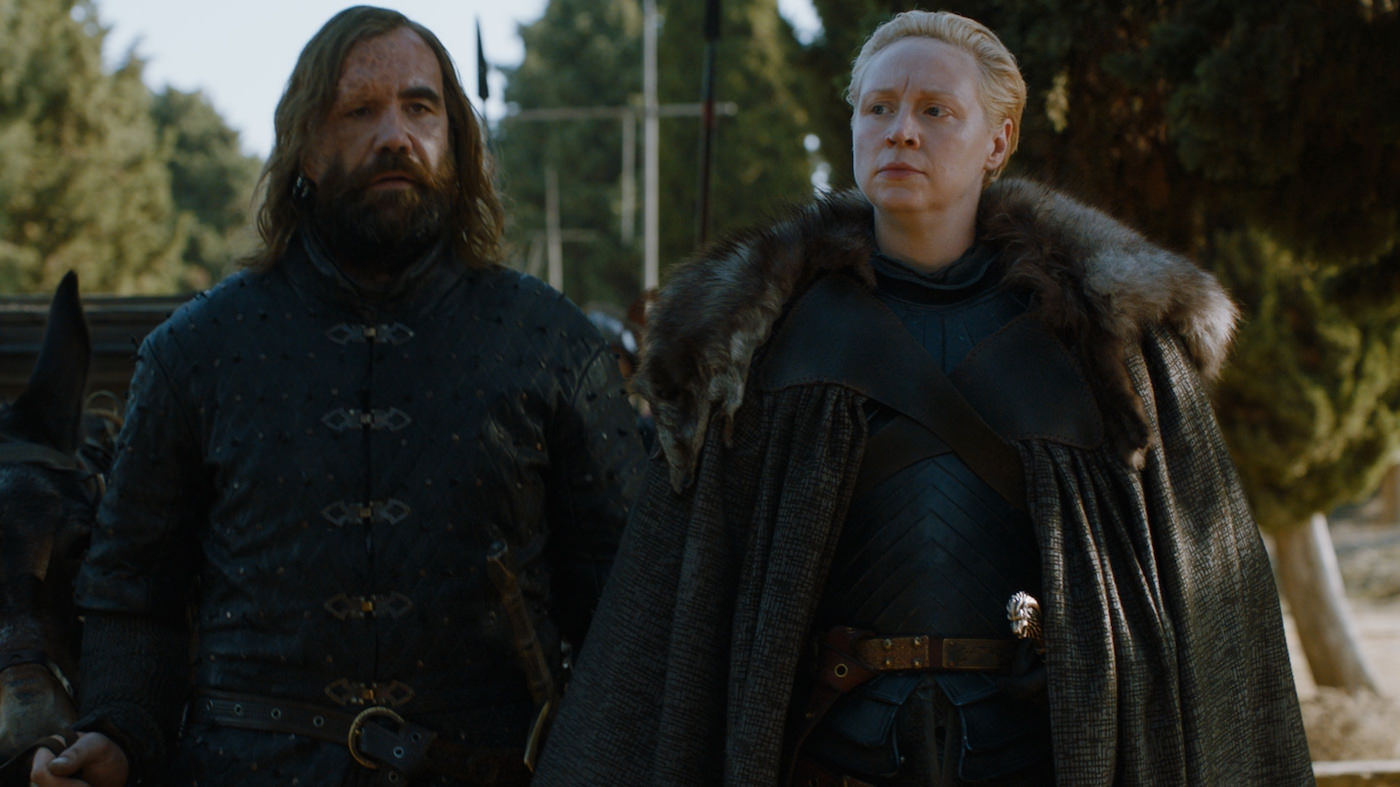 Rory McCann, Gwendoline Christie. Photo courtesy of HBO
From fighting to the near-death to finding themselves on the same side of the coming war, former combatants the Hound and Brienne shared a moment on their way to the Dragonpit in King's Landing. The Hound even smiled. He seemed happy to hear that Arya's still alive, and promised the Brienne he'd never do a thing to change that fact, insinuating, of course, that so long as Brienne was her protector, no mortal man could.
Teasing Cleganbowl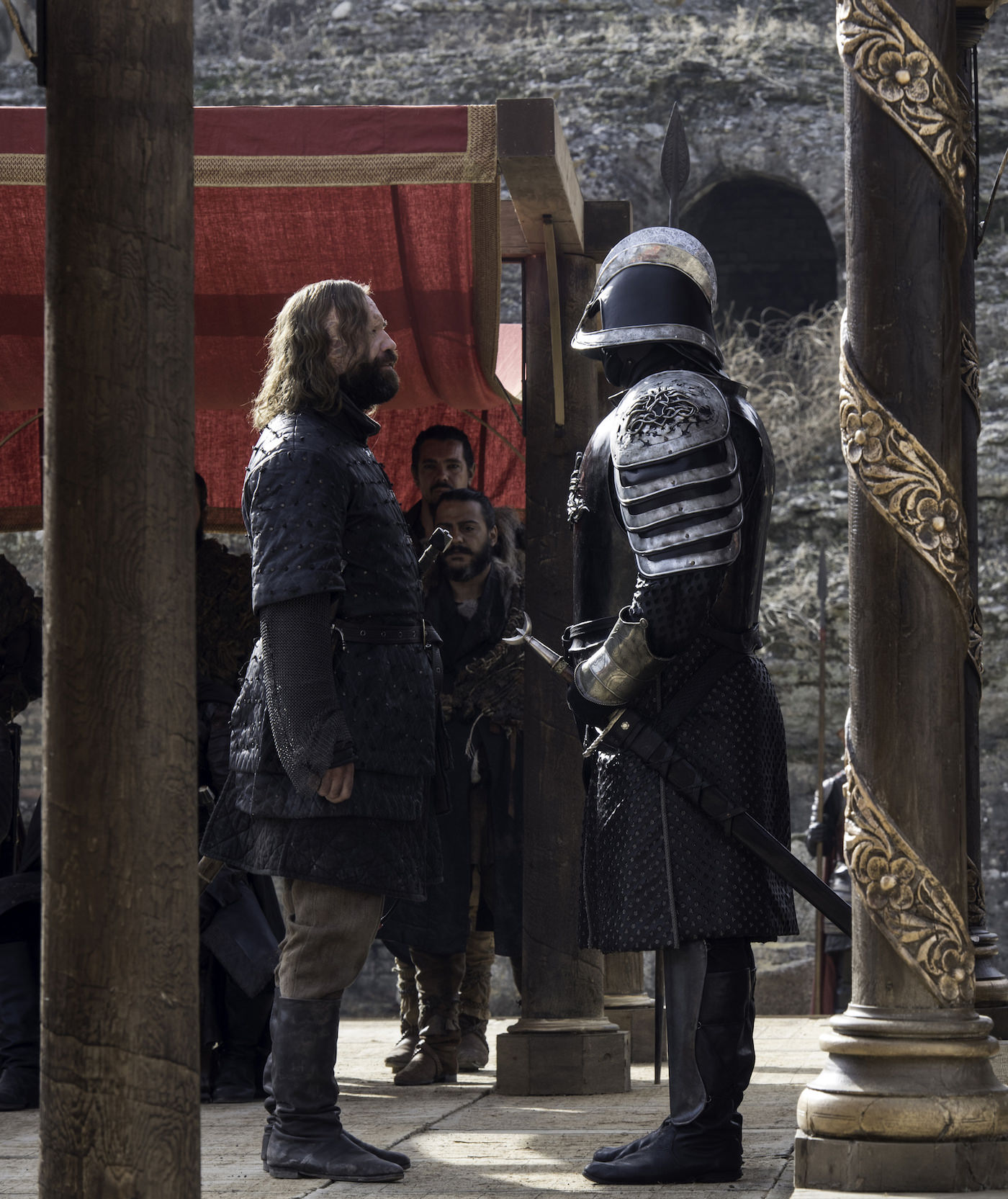 Rory McCann, Hafþór Júlíus Björnsson. Photo: Macall B. Polay/courtesy of HBO
Yet another reunion everyone's been waiting forever for, only this one, between the Hound and his psychopathic brother, the Mountain, is supposed to end in a battle royale for the ages. Known as Cleganbowl, this matchup was only teased in "The Dragon and the Wolf," with the Hound saying, enigmatically, "You know who's coming for you. You've always known." Is he referring to himself here? Doens't really seem like it, which might suggest that Cleganbowl is one of those things GoT fans want, but will never get.
Making Enemies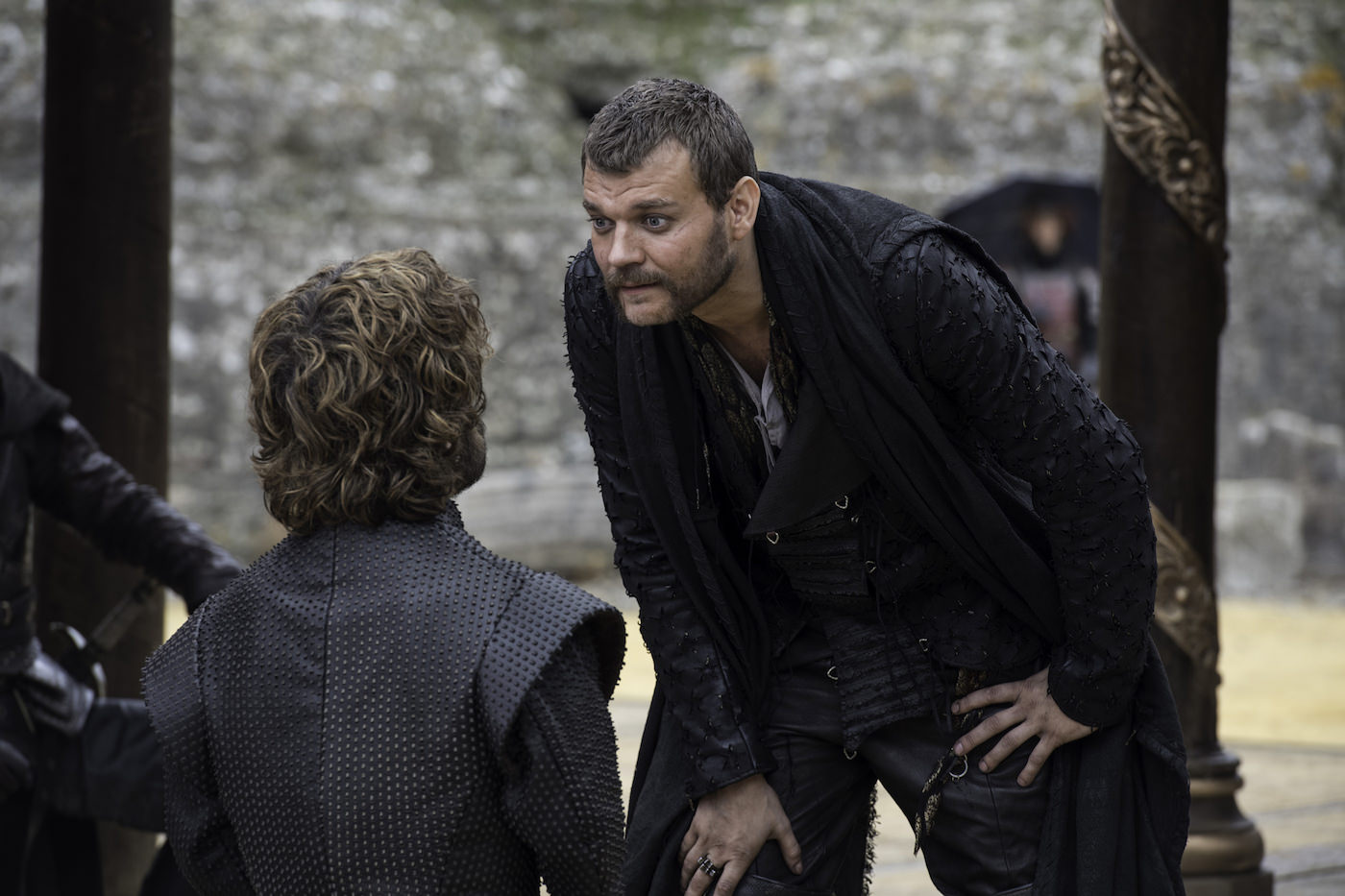 Peter Dinklage, Pilou Asbæk. Photo: Macall B. Polay/courtesy of HBO
More of a throwaway moment, allowing Euron to, once again, prove what a preening jerk he is, one wonders if Tyrion won't exact his revenge in the future. Here, we see Euron telling Tyrion that in the Iron Islands, they kill dwarves shortly after their born. Tyrion remained unmoved, and diplomatic, but considering Euron is part of Cersei's betrayal of his queen, Tyrion will have more than enough reason to want to see Euron dead. The above moment will just be more fuel to Tyrion's fire.
Momentous Pairings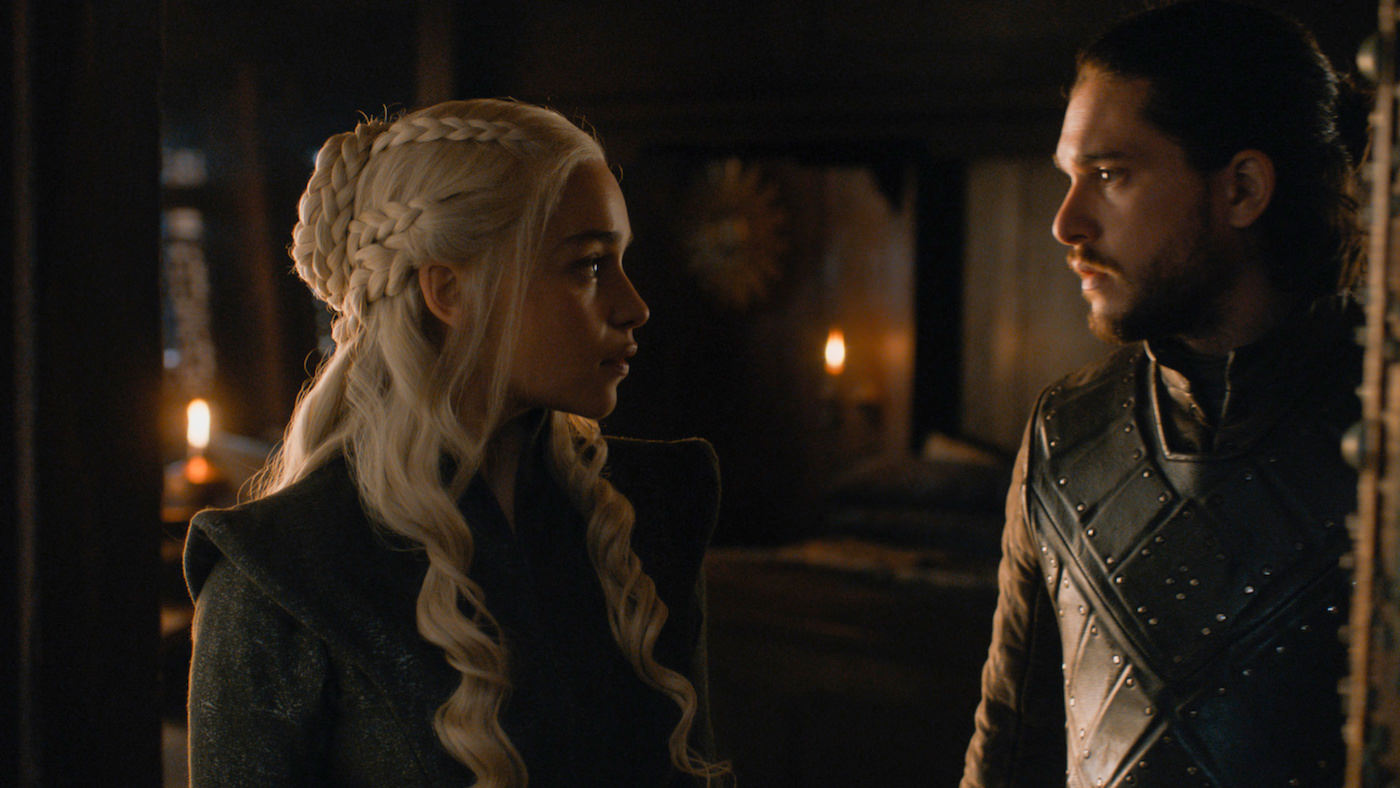 Emilia Clarke, Kit Harington. Photo courtesy of HBO
There was no moment between characters more momentous than this one. Dany and Jon coming together carnally will mean major shocks to come—when they find out they're not only related, but that Jon is the rightful heir to the Iron Throne, their budding relationship will face some serious, world-changing challenges.
Momentous Break-ups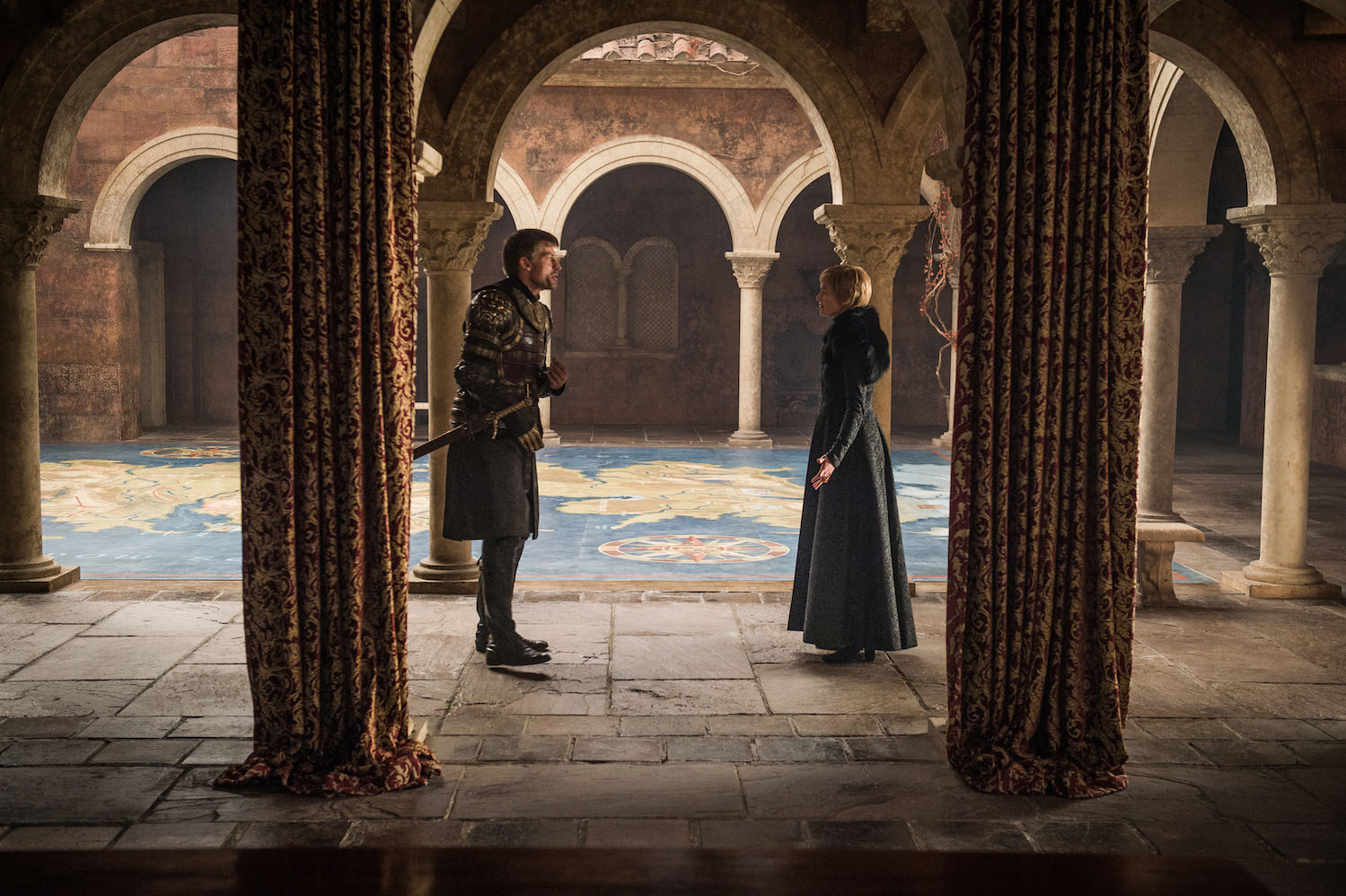 Nikolaj Coster-Waldau, Lena Headey. Photo: Helen Sloan/courtesy of HBO
It remains a really curious decision on Cersei's part to alienate her most trusted ally, but that's exactly what she did. Why threaten the supposed father of your unborn child (if she is, indeed, pregnant), and the leader of your army, right as you're plotting a massive betrayal against your much stronger enemies? Cersei was the mastermind behind the obliteration of the Sept of Baelor, but here, she seems to be making a fateful, possibly fatal mistake.
Reversals of Fortune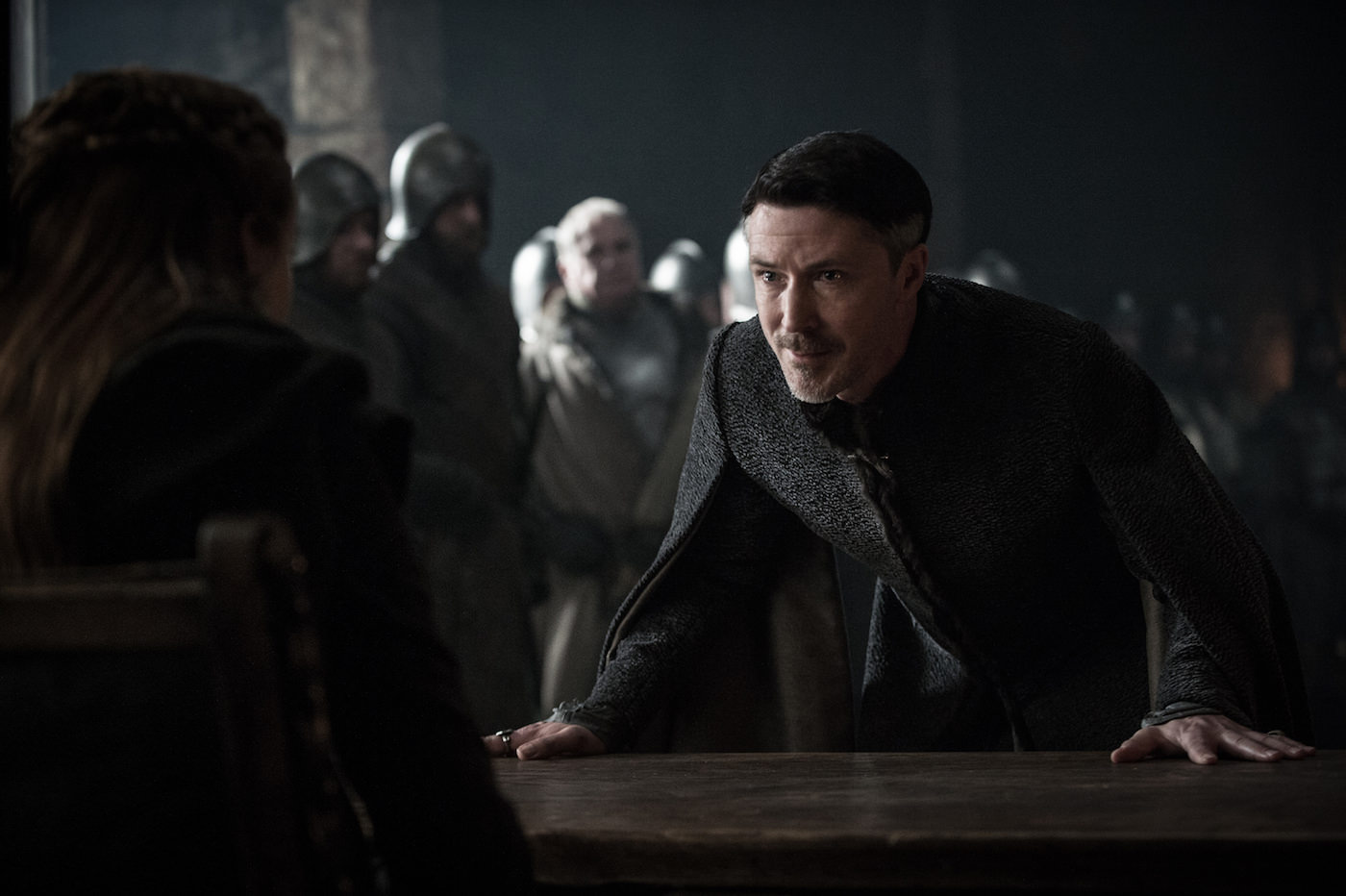 Sophie Turner, Aiden Gillen. Photo: Helen Sloan/courtesy of HBO
Littlefinger begs Sansa to just let him explain, but for once, Sansa's tired of hearing him flap his gums. This was the head-fake to end all head-fakes, orchestrated by the Stark sisters in a reversal of fortune long-in-the-making.
Reinforcing Family Ties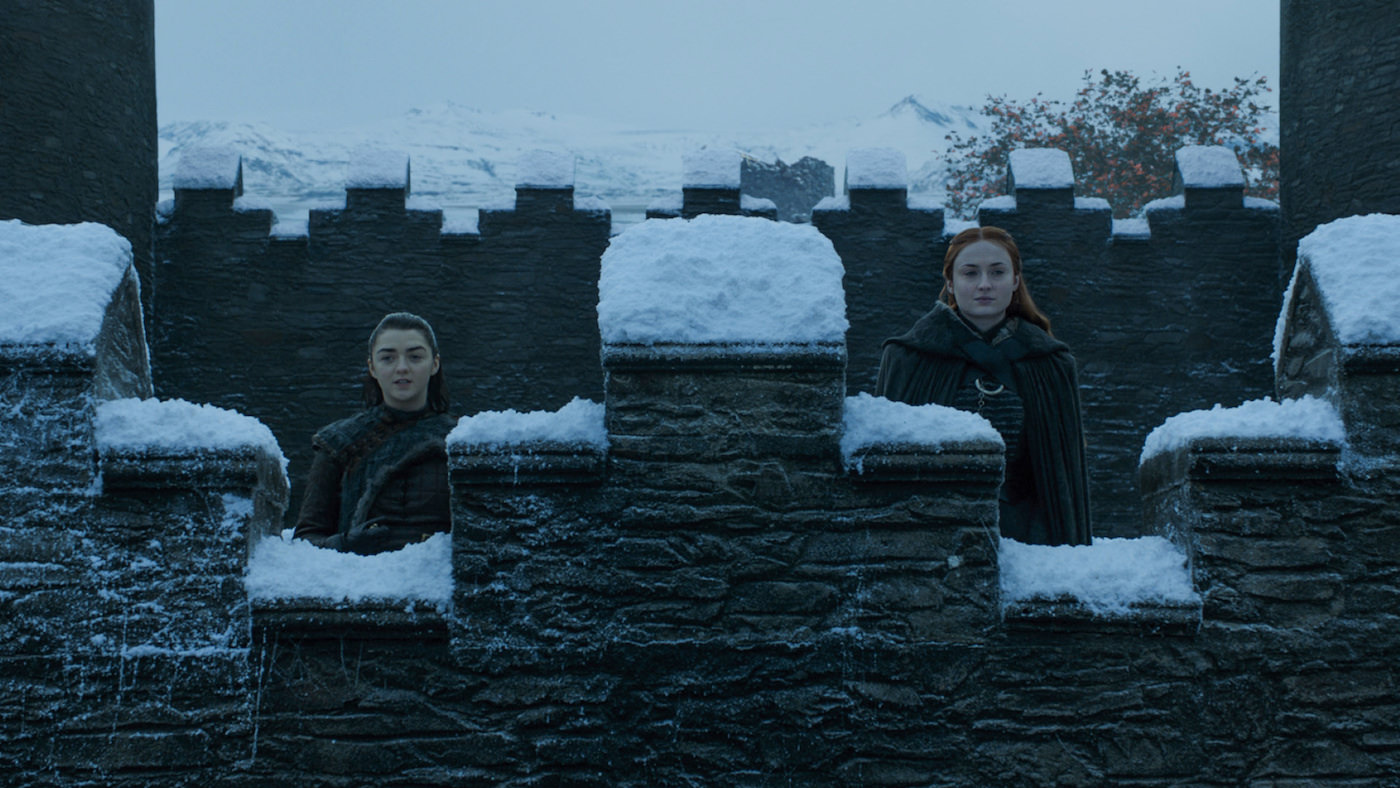 Maisie Williams, Sophie Turner. Photo courtesy of HBO
The Stark sisters are a formidable pair, and with Bran's all-seeing weirdness and Jon's alliance with Dany, the North looks suddenly stronger than it has since Ned Stark was alive and well.
Old Friends, New Opportunities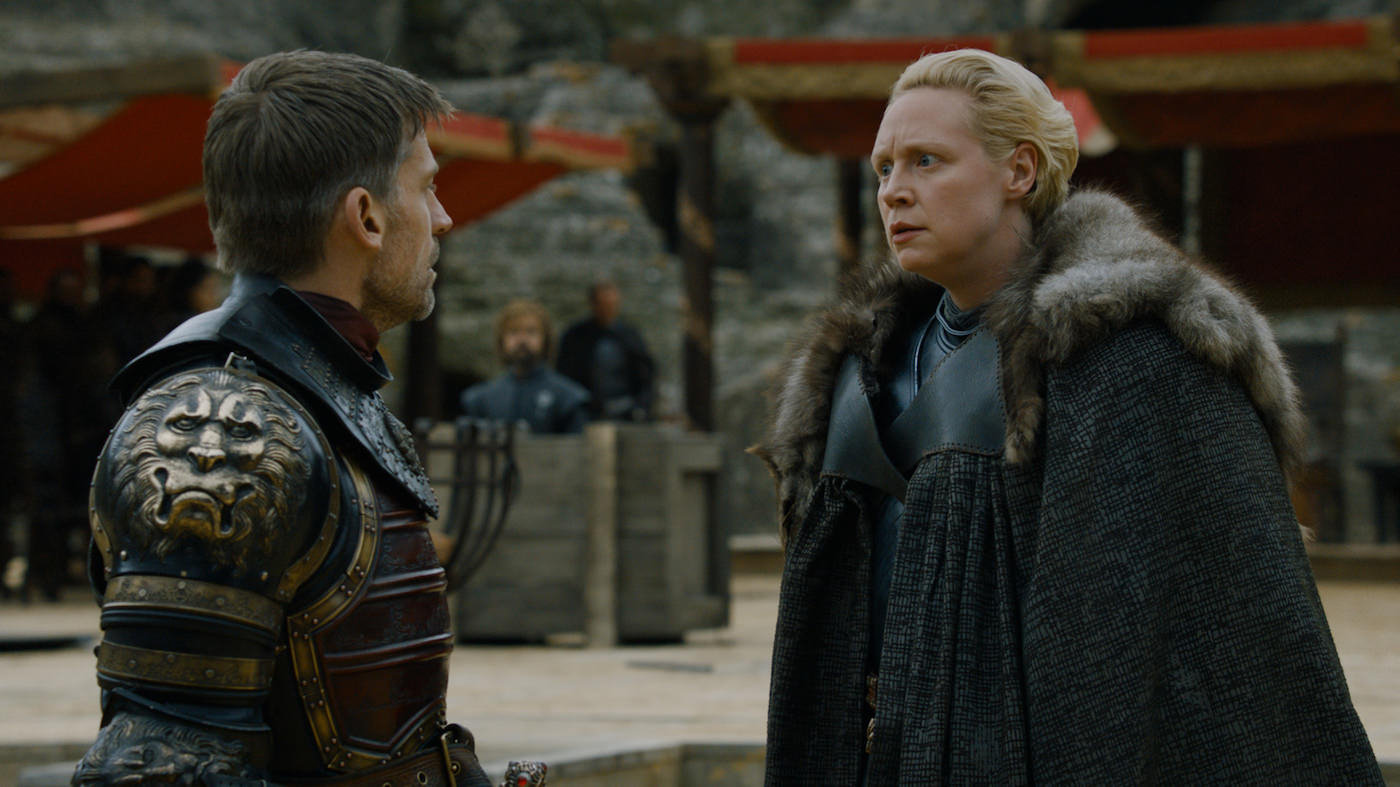 Nikolaj Coster-Waldau, Gwendoline Christie. Photo courtesy of HBO
In the above image, Brienne is pleading with Jaime to convince Cersei to help them in their fight with the dead. Now that Jaime's been cast off by his sister and is heading north, might he and Brienne team up once again, only now without Jaime's inclusion in the Lannister family dynamics no longer standing in the way of their partnership?
Winter's (Always) Coming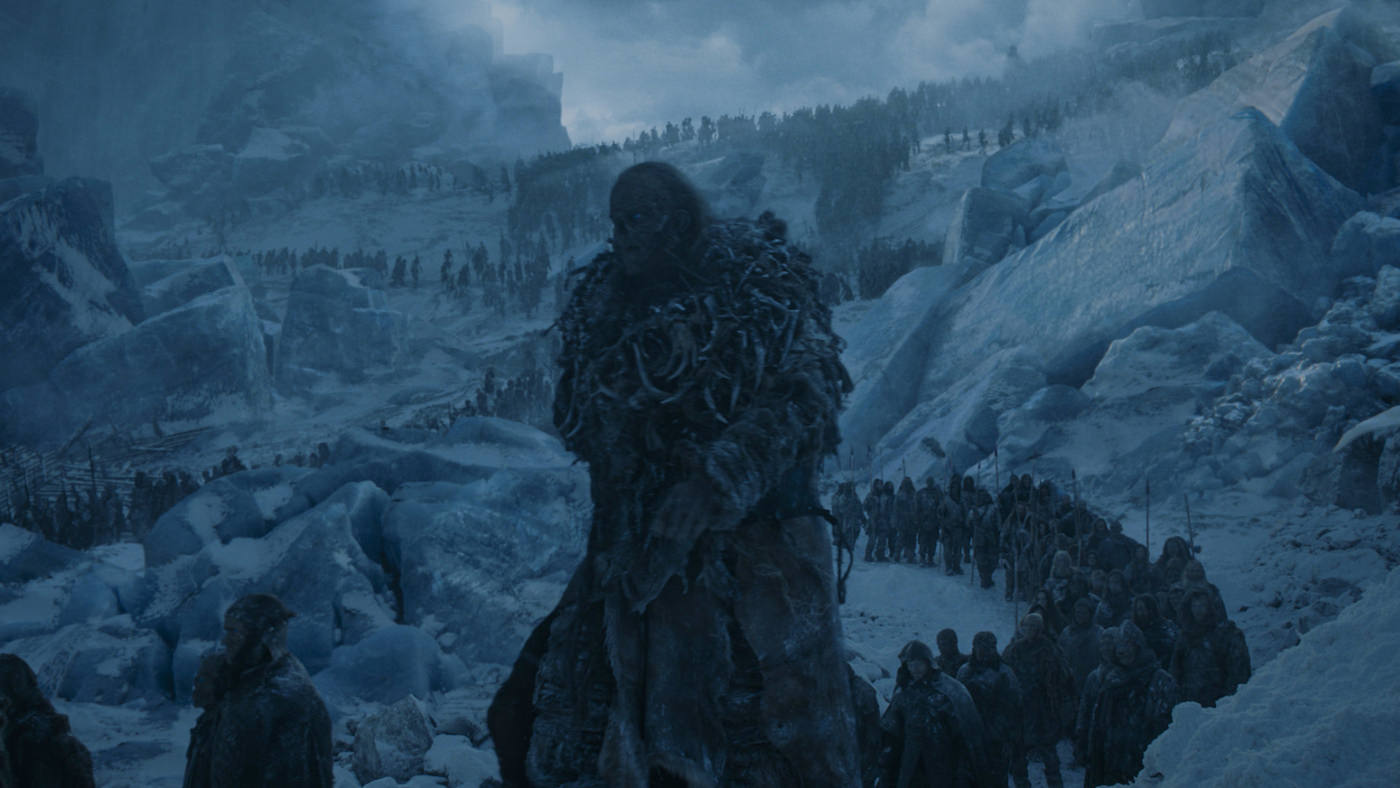 Courtesy HBO.
This, of course, is what's coming for them all—the army of the dead, pouring through the now breached wall, with the Night King atop Viserion. All the above alliances will have to hold, Cersei will have to be handled, and a whole lot more will need to happen to keep the dead from claiming the seven kingdoms.
Featured image : Emilia Clarke. Photo courtesy of HBO​