Here's Your First Look at Donald Glover as Lando Calrissian
Donald Glover seems to be everywhere these days, especially in the wake of the release of Spider-Man: Homecoming. That trend will continue into next year as he takes on the role of Lando Calrissian, the beloved and well-dressed companion of Han Solo and Chewbacca in the upcoming Han Solo spin-off feature, due out in May 2018. Though few clues have been released regarding information about the film, a couple have managed to find their way to fans.
With the dust settling after the departure of directing duo Phil Lord and Chris Miller, their replacement Ron Howard recently took to Instagram to share a glimpse of what was happening on set. Howard's already given us this glorious image of Chewbacca (Joonas Suotamo) checking out the monitors, and now Howard has once again used his own film equipment (and his Instagram feed) to give us a glimpse of Glover's Calrissian. Howard himself dominates the picture, but on the monitor next to Howard is a figure clad in yellow. Though this might be a stand-in filling in as a shot is set, this could very well be our first glimpse of Glover as Calrissian.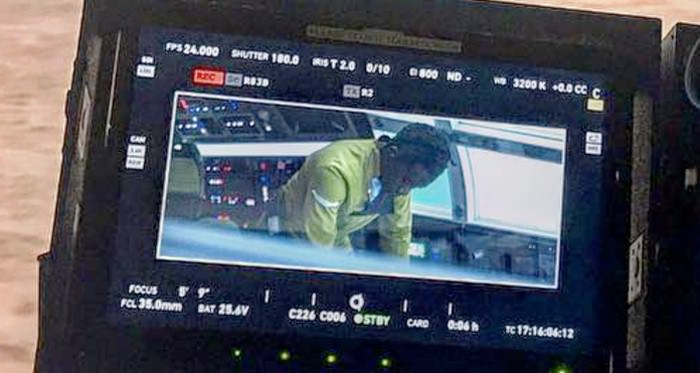 The yellow jacket he is seen wearing is a far cry from the capes we've grown accustomed to seeing Calrissian in. But fear not; another picture posted by Howard shows a closet full of collared capes in lush colors, characteristics very much in line with what we've come to expect from Calrissian and his clothes. While guesses as to who the closet actually belongs to remain conjectural, we can hope Howard graces us with more details and pictures soon. Though very little is known, fans can be sure that Glover will sweep into the role in style, with or without a cape.