Game of Thrones Episode 3 Images Hint at Epic Meeting in Dragonstone
After six seasons of waiting for Daenerys to make it to Westeros, for Jon to rise and become the leader he is, and, for the two possible siblings to finally meet, things are happening at lightning speed here in season seven of Game of Thrones. In the upcoming episode, only the third of the season, Jon will land in Dragonstone and have that face-to-face with Dany fans have been clamoring for.
New images released by HBO show Jon, Davos and a few of their soldiers arriving on the beach of Dragonstone, while another shows Jon and Davos inside the castle, looking straight at us with a mixture of hope, trepidation and defiance. Note the photo of Dany, on the throne at Dragonstone, looking down (we're guessing at Jon and Davos) with her usual queenly mien. We should note here that this episode is titled "The Queen's Justice." Make of that what you will.
Another intriguing photo is of a meeting between Melissandre and Varys, and there's Varys again, conferring with Dany. And what do we make of the photo of Grey Worm, fully clad in armor? Have the Unsullied already made it to Casterly Rock? With how quickly people are zooming around the seven kingdoms, we wouldn't be that surprised.
Check out the photos below, and always, join us after the episode on Sunday for a full recap.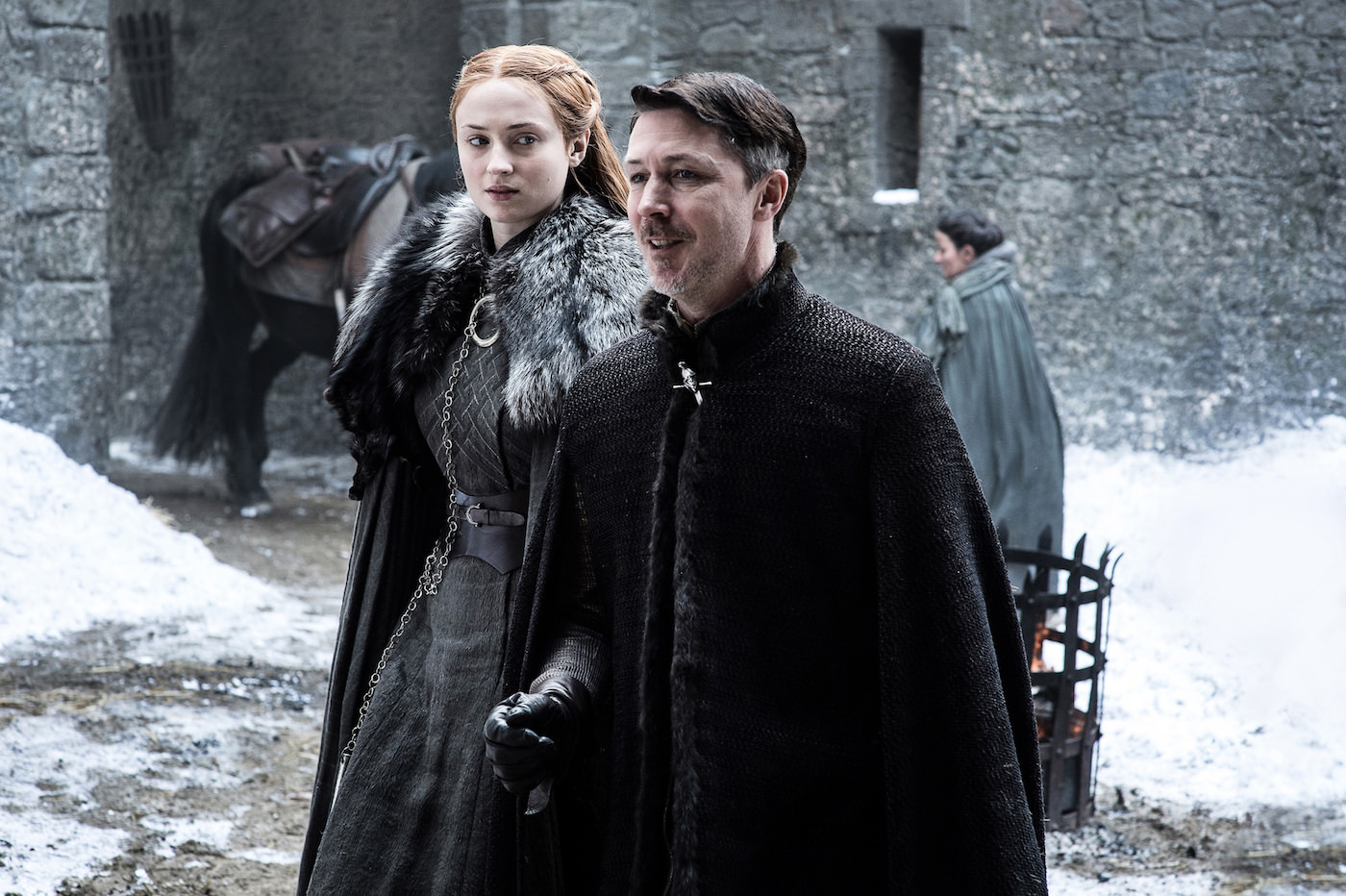 Episode 63 (season 7, episode 3), debut 7/30/17: Sophie Turner, Aiden Gillen. Photo: Helen Sloan/courtesy of HBO
Episode 63 (season 7, episode 3), debut 7/30/17: Peter Dinklage. Photo: Macall B. Polay/courtesy of HBO​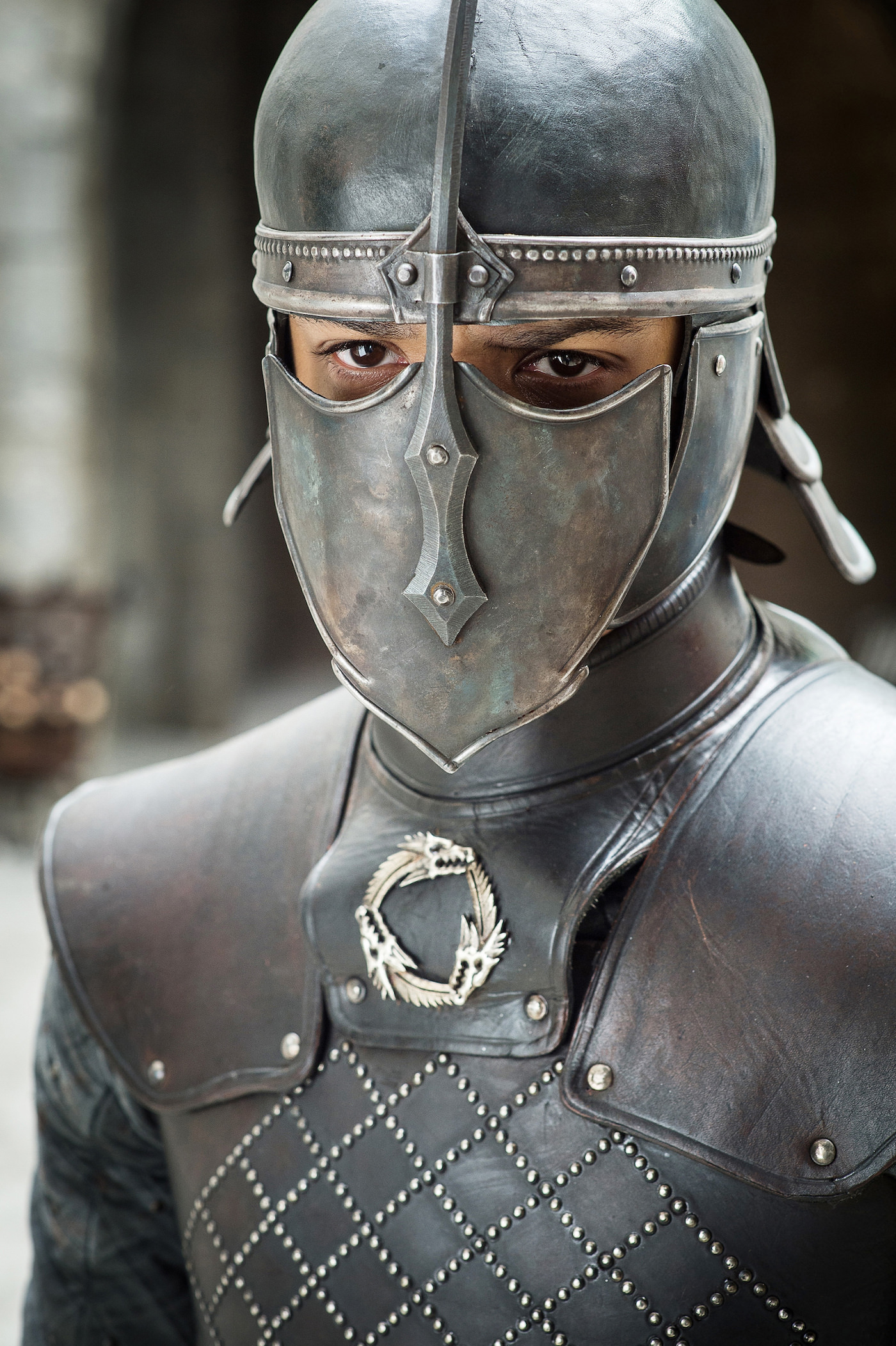 Episode 63 (season 7, episode 3), debut 7/30/17: Jacob Anderson. Photo: Helen Sloan/courtesy of HBO​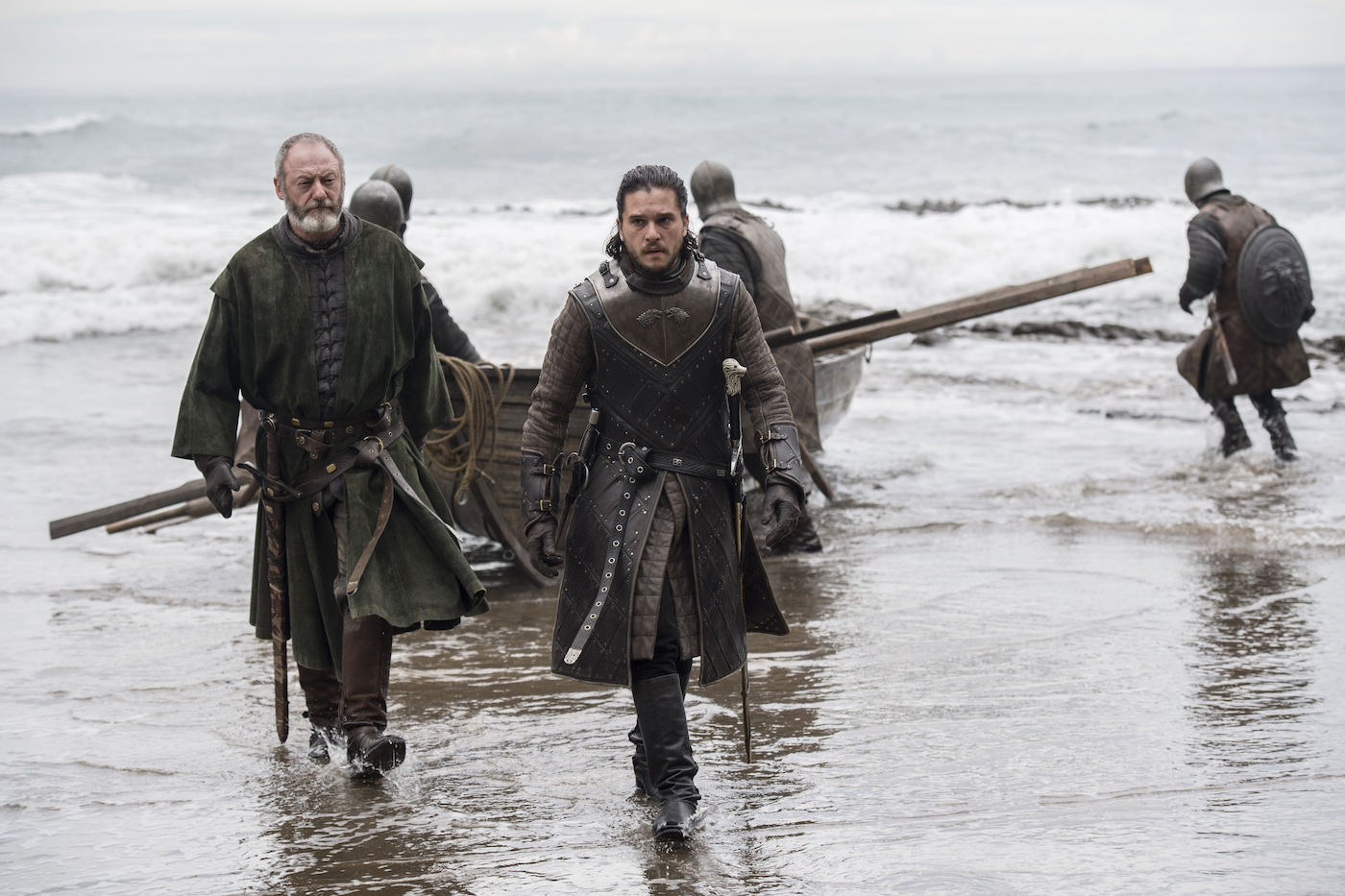 Episode 63 (season 7, episode 3), debut 7/30/17: Liam Cunningham, Kit Harington. Photo: Macall B. Polay/courtesy of HBO​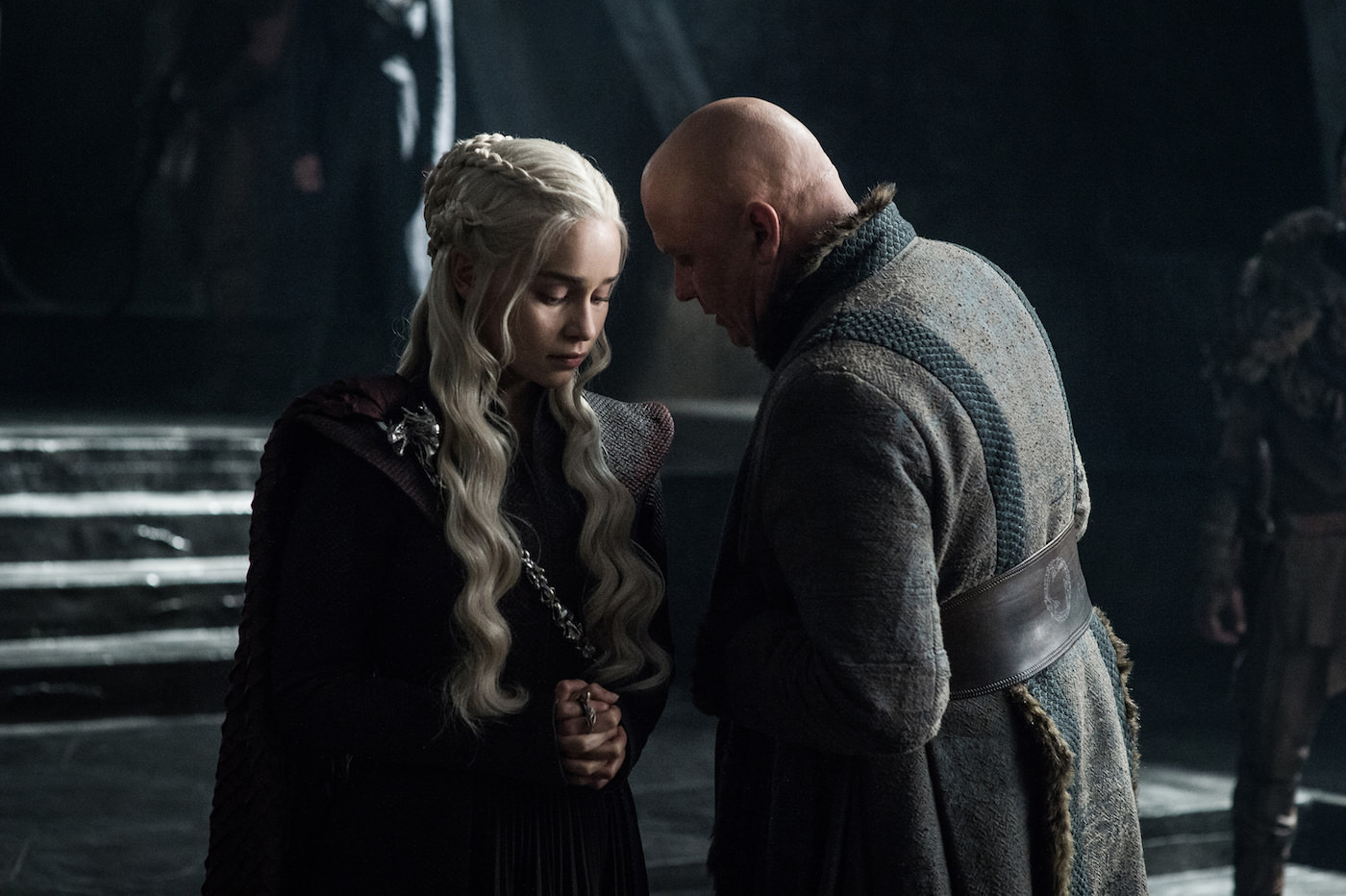 Episode 63 (season 7, episode 3), debut 7/30/17: Emilia Clarke. Photo: Helen Sloan/courtesy of HBO​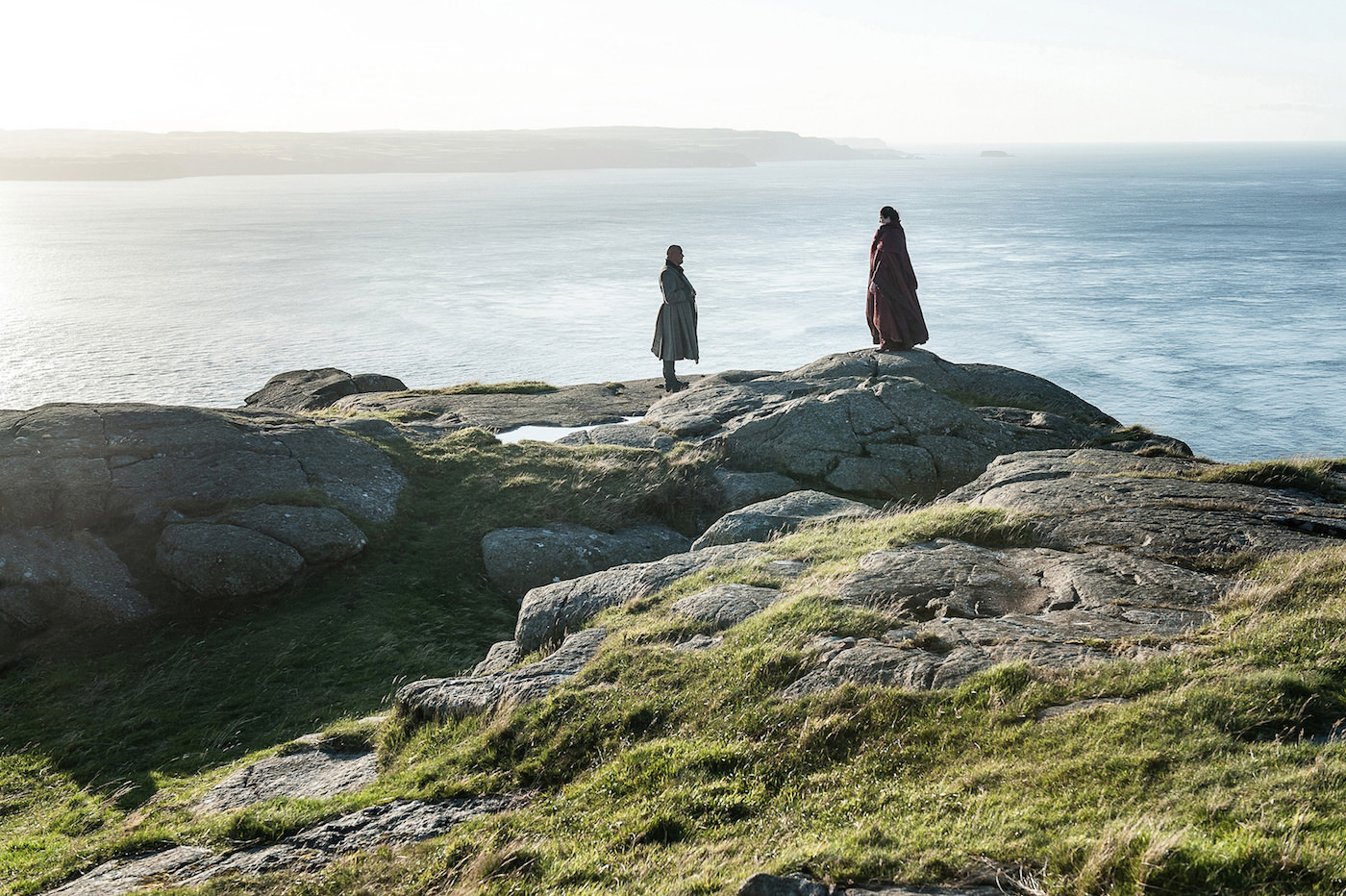 Episode 63 (season 7, episode 3), debut 7/30/17: Conleth Hill, Carice van Houten. Photo: Helen Sloan/courtesy of HBO​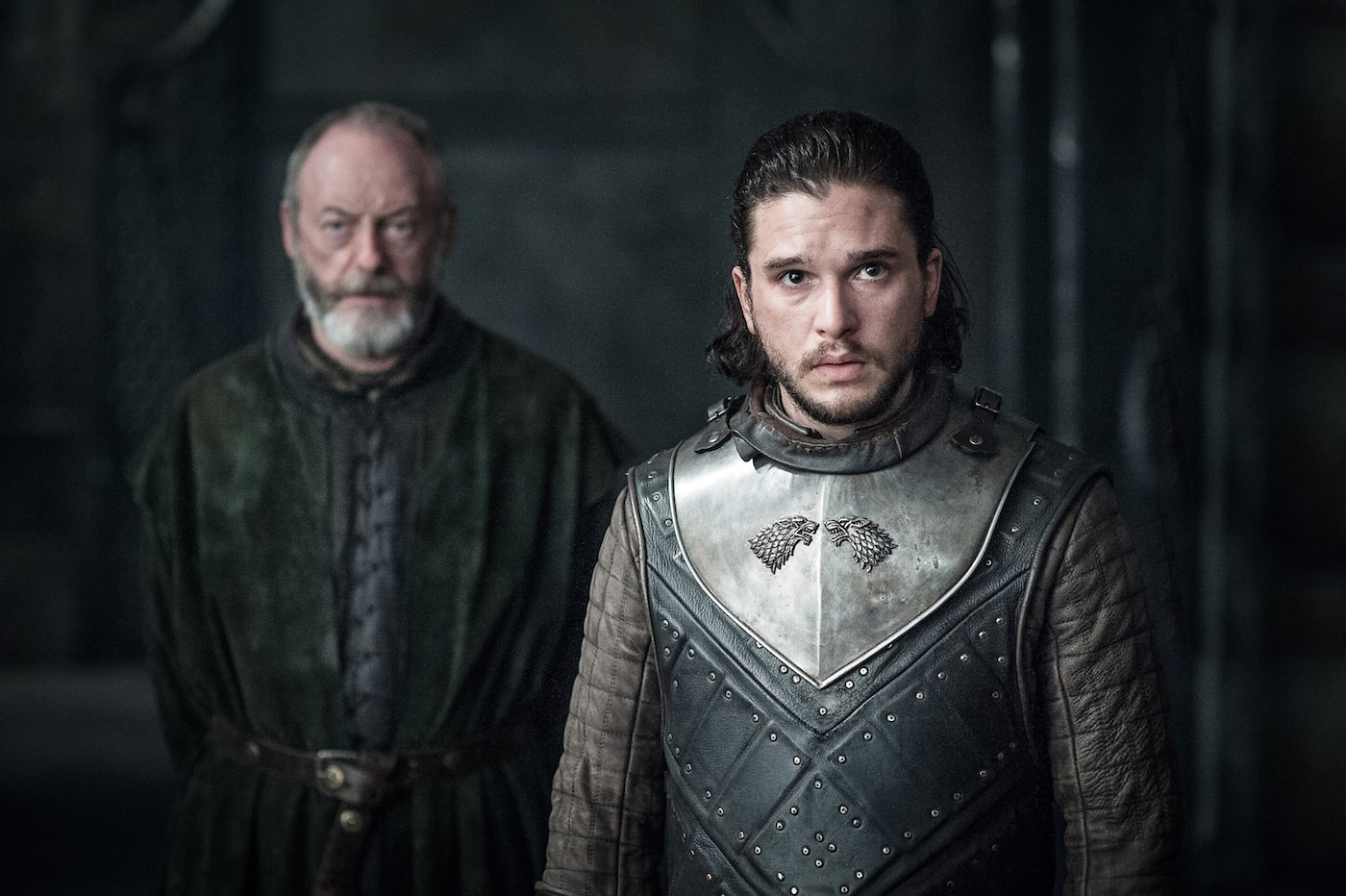 Episode 63 (season 7, episode 3), debut 7/30/17: Liam Cunningham, Kit Harington. Photo: Helen Sloan/courtesy of HBO​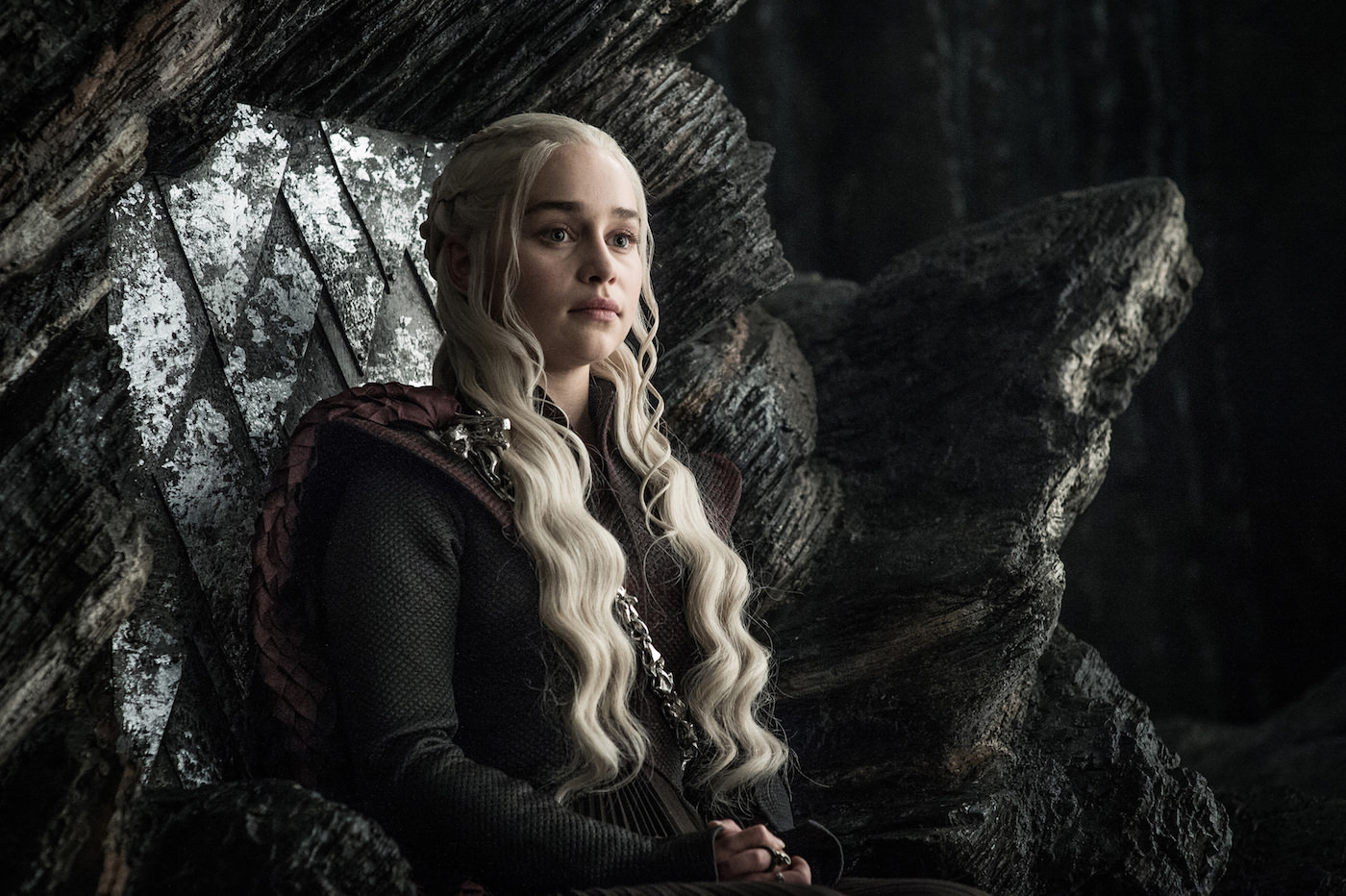 Episode 63 (season 7, episode 3), debut 7/30/17: Emilia Clarke. Photo: Helen Sloan/courtesy of HBO​