Rejoice in Wonder Woman's Smashing Weekend With These Gorgeous Posters
Patty Jenkins' Wonder Woman, already a critical hit heading into the weekend, seems to have bested Warner Bros. predictions with a haul of over $100-million in the US and more than $220-million worldwide. This would make Wonder Woman the largest opening ever for a female director, and confirms that Jenkins and Gal Gadot, the woman who so joyously embodies Wonder Woman in the film, have achieved the kind of world-beating success that their male counterparts have long enjoyed. Wonder Woman is now a cultural phenomenon, a film that had the right director and right star, and premiered at what feels like exactly the right time. It's rare to think of the world needing a superhero film; with Wonder Woman, it doesn't feel like hyperbole. As Slate's film critic Dana Stevens wrote so eloquently, "This delicately powerful superhero movie made me finally see the importance of female representation." Here's Stevens expounding on this point:
"I've never considered myself someone who's been waiting around drumming my fingers for the emergence of a female superhero. If anything, for years now I've been hoping this whole genre would go the way of the Hollywood Western and lie fallow for a while to make room for other forms of storytelling. But the moment Gadot first stripped down to her nonsexist skivvies and started beating the hell out of those civilian-targeting no-goodniks, I was shocked to find my eyes welling with tears and my mind toggling between the Great War and the Women's March. I suddenly glimpsed the value of our ongoing cultural debate about representation, even in genres one doesn't necessarily cherish. Why shouldn't women grab our glowing lassos of truth and choke the hell out of some latter-day incarnations of Ares? God knows the bastards are asking for it."
Jenkins' success launched her past Sam Taylor-Johnson, the previous record-holder for a film directed by a woman, whose Fifty Shades of Grey made $85 million domestically in its first weekend in 2015, and Catherine Hardwicke, whose Twilight made $69.6 million in itsopening weekend in 2008. As for besting other films about a female superhero, Wonder Woman did that in its very first night—those films, Catwoman ($16.7 million), Elektra ($12.8 million) and Supergirl ($7.7 million) were all bombs.
This is such good news for so many reasons that we were wondering how best to celebrate it, then we came across these gorgeous posters (a h/t to iO9 for pointing us in their direction) and thought they were the perfect way to celebrate Wonder Woman's shattering of the superhero glass ceiling. The posters currently live on Poster Posse, where a bunch of artists created bespoke Wonder Woman posters over the weekend. You can see all of them here and here, and we've embedded a few of our favorites below.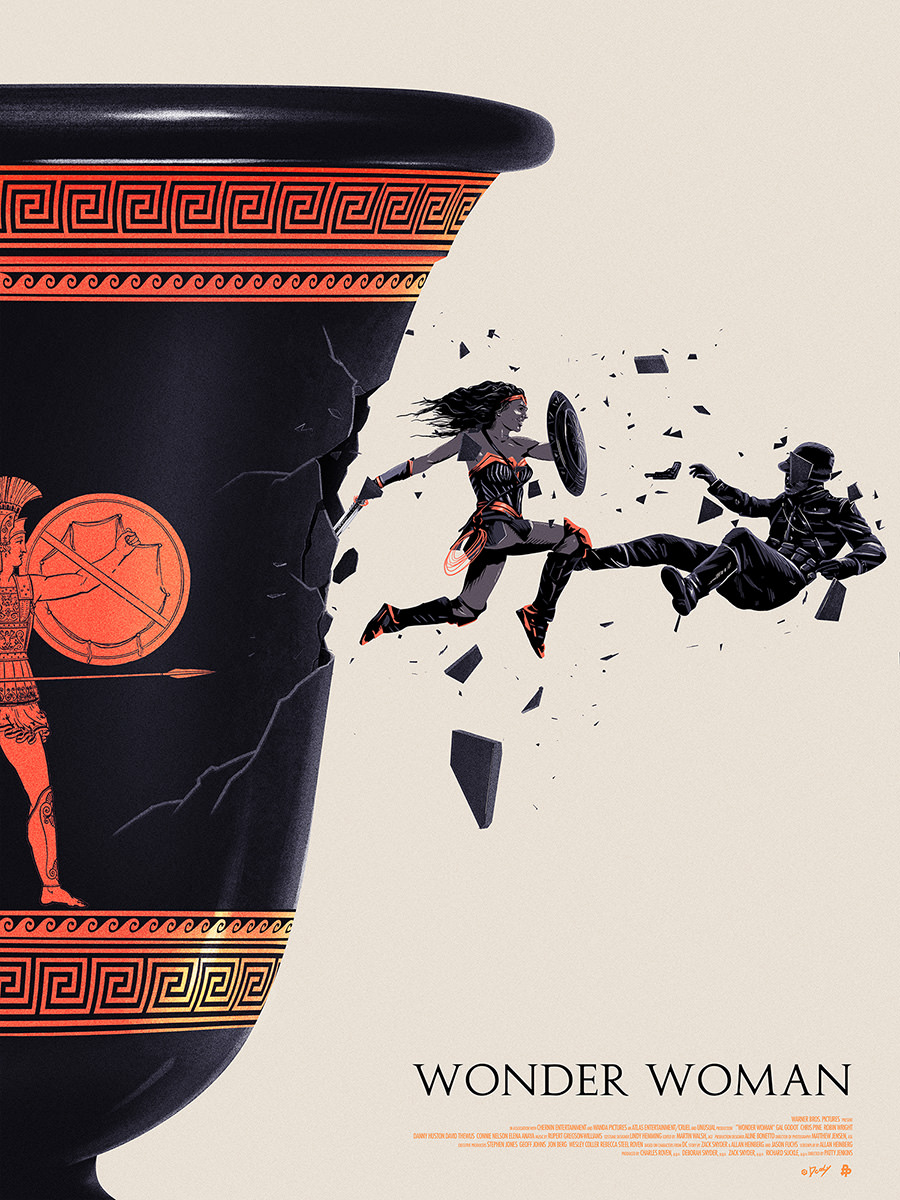 By Doaly.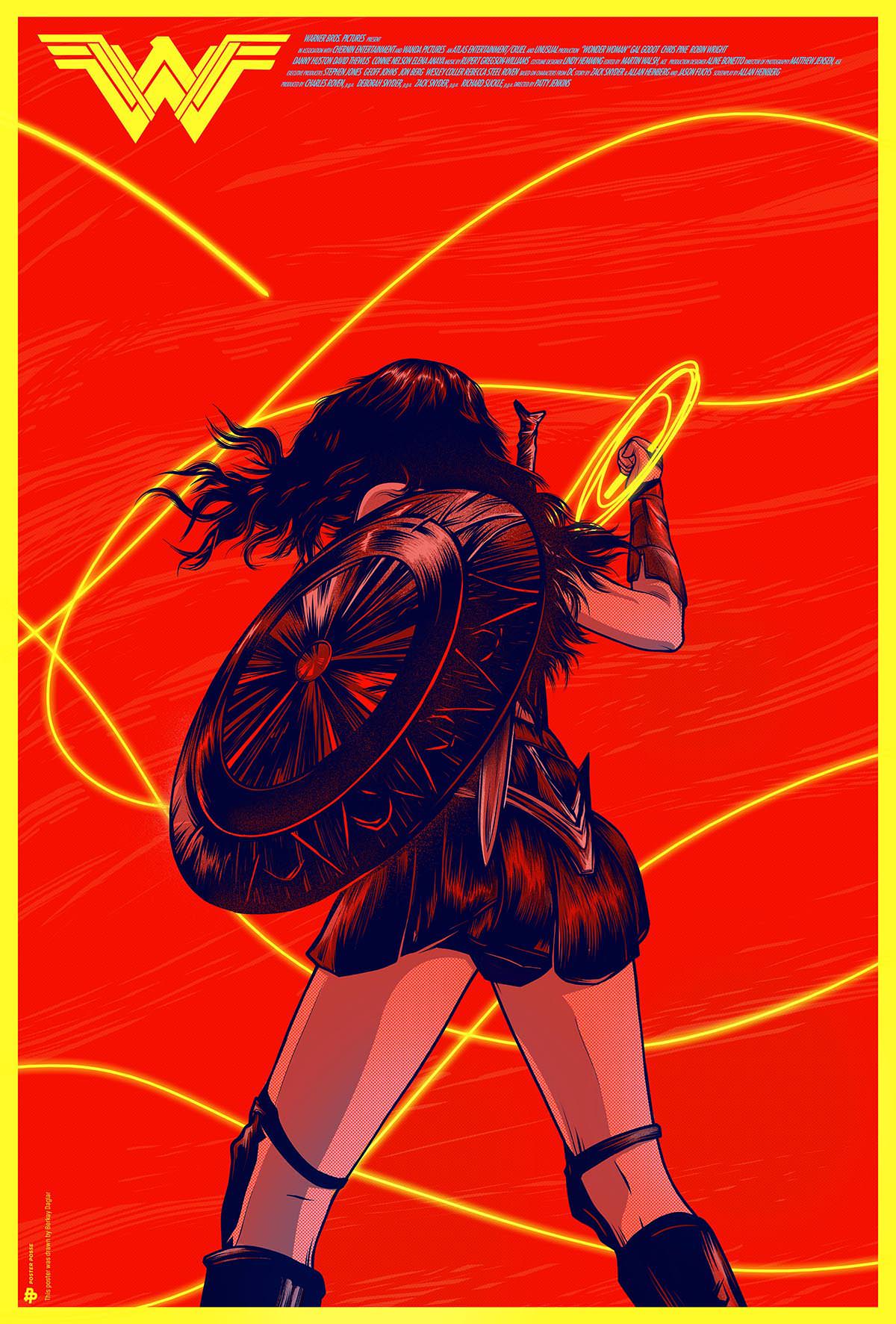 By Berkay Daglar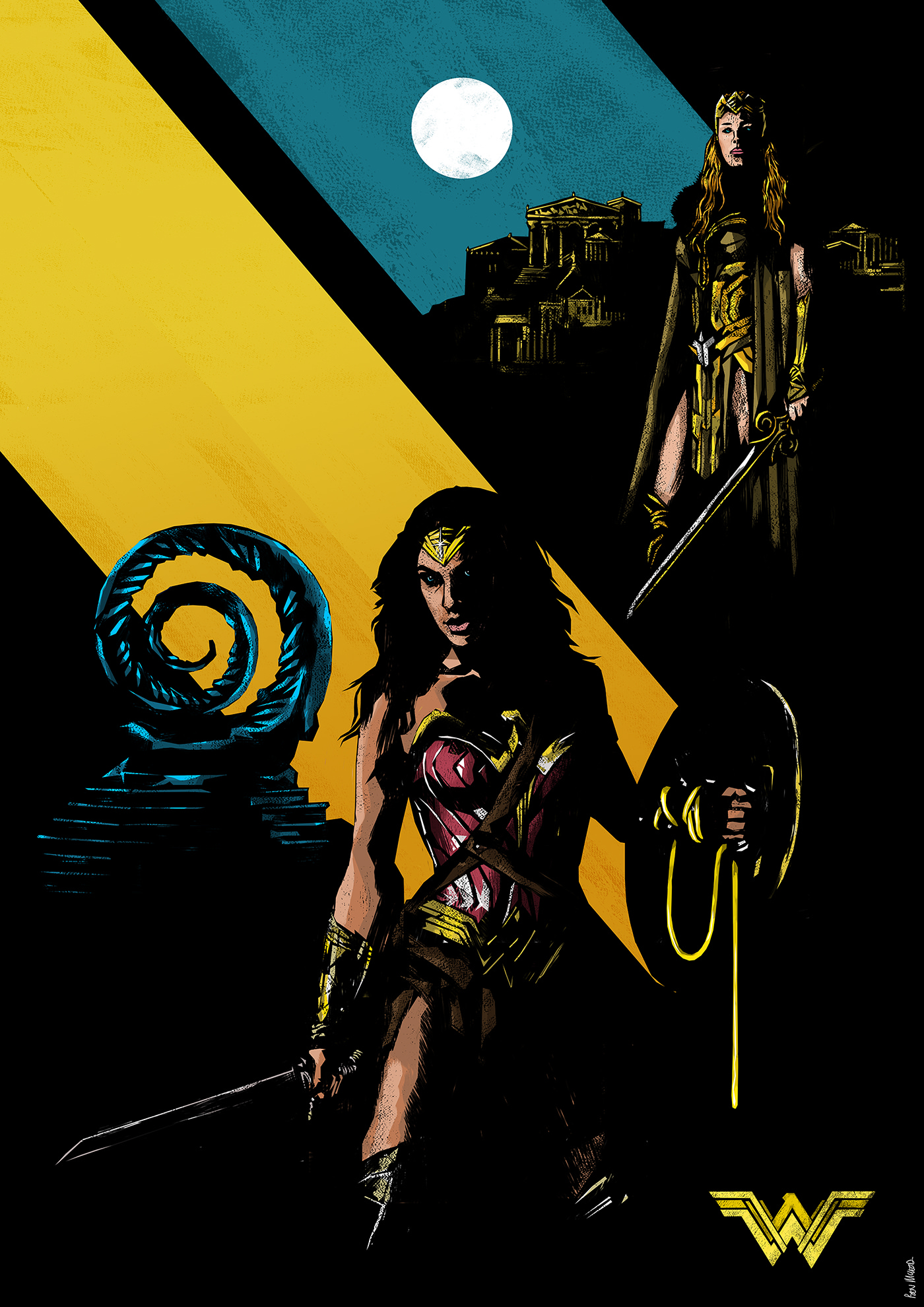 By Ben McLeod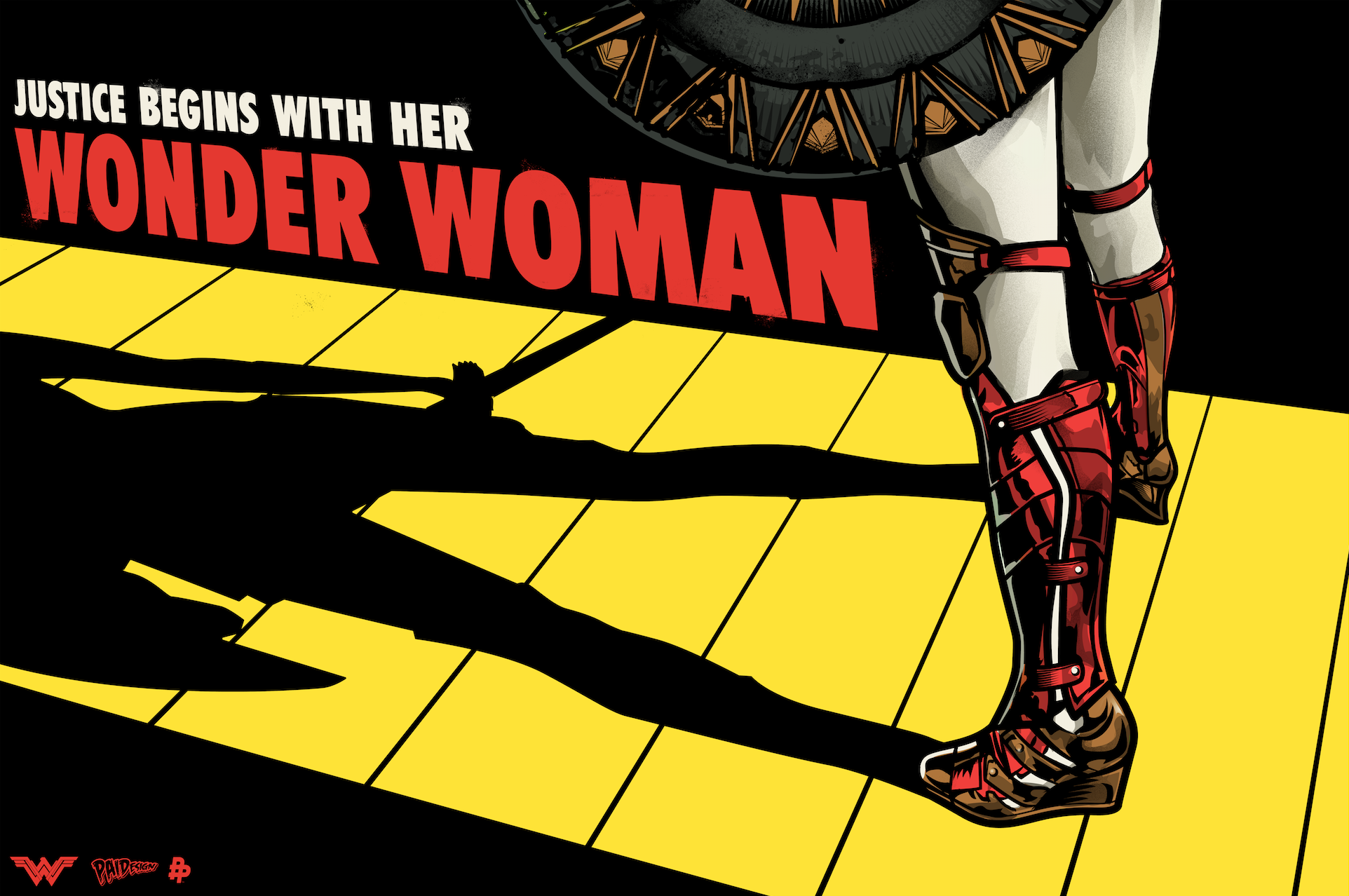 By Paul Ainsworth.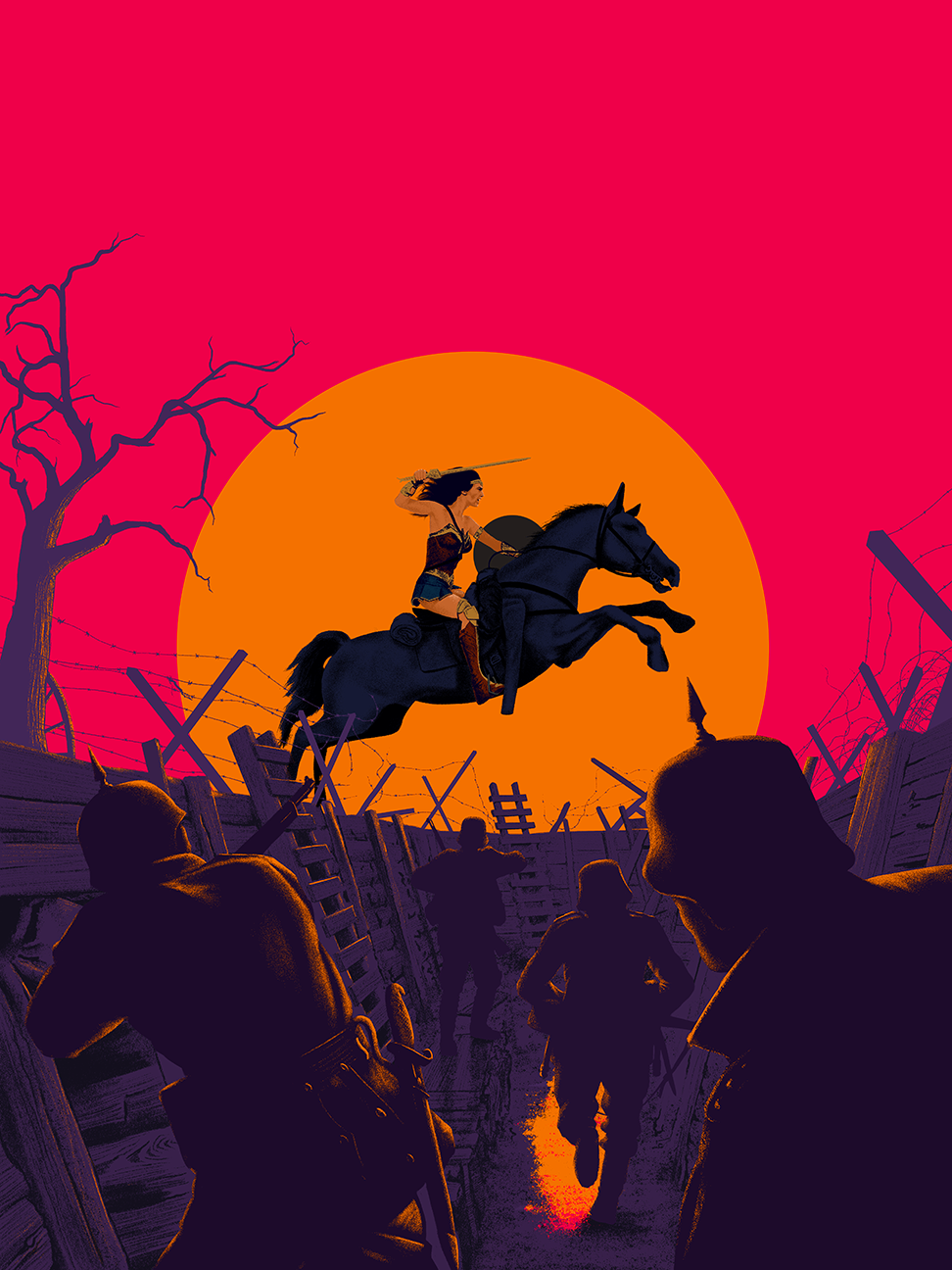 By Andrew Swainston
Featured image: Andy Fairhurst's Wonder Woman poster.